Choosing the right food for your pet dog sometimes requires putting your trust in the expertise of dog food manufacturers in coming up with breed-specific, life stage-focused formulations that provide the best possible nutrient profile for your pet. Unfortunately, like all things in life, not all dog food manufacturers have the same ethos when it comes to product reliability and safety and brand trustworthiness. That being said, we've come up with a listing of the 15 best dog food brands currently available in the market. This should give you a general idea on what kind of dog food you're giving to your hound whenever you pick any one of these brands.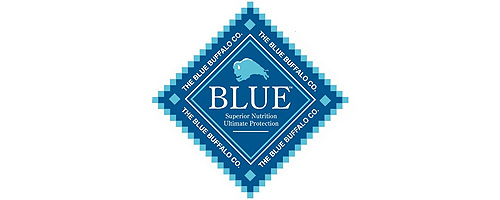 Blue Buffalo
Consistently ranked as one of dog world's best pet food manufacturers, Blue Buffalo has made its mark in the hearts of many pet parents because of the way it looks at dogs and cats. As the brand says, pets are not 'owned'; they are invaluable members of the family. As such, one can expect that each formulation of dog food that ever comes out from Blue Buffalo's kitchens is like a meal that is intended for a highly-valued member of the family.
From the use of the choicest ingredients to the formulation of a special diet needed by sick dogs, Blue Buffalo manages to defy the odds of being a family-owned pet food company to one that is now going toe-to-toe with big commercial brands. Blue Buffalo always boasts of grain-, artificial ingredients-, and filler- free canine diet formulations. The company also has dental dog chews and treats to help complete the overall care of modern pets. Its products are considered one of the best primarily because of their emphasis on what is right for your pet.
Read our review of Blue Buffalo Dog Food.
Key Features
Animal proteins as its main ingredient
Finest-quality natural and wholesome ingredients
Grain-free, gluten-free formula
Limited ingredient diet formulation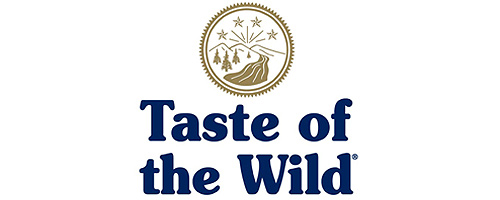 Taste of the Wild
The name says it all. Taste of the Wild is one of the best-selling dog food brands in the market primarily because of its unique take on what modern dogs need to feed on. Both the brand's wet and dry dog food variants come with highly unusual, novel animal proteins such as bison, buffalo, venison, lamb, salmon, and a whole lot more. What is more enticing is that the company uses geographic regions to create thematic variations in its dog food selection. It has the High Prairie version for those wanting to feast on buffalo, venison, and bison.
The Pacific Stream boasts of salmon, the Sierra Mountain comes with lamb, the Wetlands features turkey and duck, the Pine Forest comes with lamb and venison, and the Southwest Canyon gives your dog a taste of wild boar. The Canyon River gives your dog trout while the Appalachian is always a good choice for venison, duck, and lamb. This is the brand that you'll want to give to pets that may already be showing food allergies related to chicken and beef.
Read our review of Taste of the Wild Dog Food.
Key Features
Geographic region-themed ancestral diets
Unique, novel, hypoallergenic animal proteins
Gluten- and grain- free formula
Wholesome, healthy carbs as energy source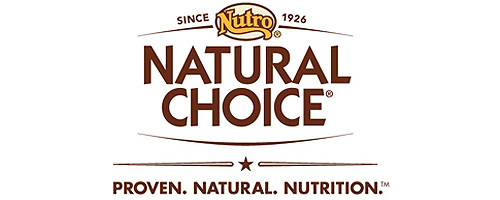 Nutro
Nutro brands its dog food products as naturally clean. They are best known for creating relatively simple dog food recipes that pet parents can trust to deliver the right amounts of nutrients. The brand utilizes non-GMO ingredients sourced only from credible and reputable producers and suppliers. The Wholesome Essentials are perfect for all breeds and life stages while the Grain Free formulation, as can be expected, is ideal for dogs with gluten allergies.
Nutro also has limited ingredients, hearty stews, and wild frontier formulations that boast of novel animal proteins like venison. The Max version comes with organic, farm-raised chicken while the Ultra formulation features a unique blend of salmon, lamb, and chicken for optimum brain development in pups. Both the Max and Ultra are specific for puppies. Nutro has been in the market for almost a century, providing the dog world with simple and trustworthy diets that can bring out the best in their breed.
Read our review of Nutro Dog Food.
Key Features
High-quality animal protein as first ingredient
Non-GMO, gluten-free formulation
Simple but purposeful dog diets
All ingredients are easily recognizable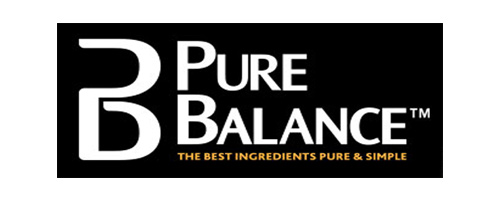 Pure Balance
This brand of dog food is perfect for pet parents who require a good balance of fats and proteins, using premium-quality ingredients but without the hefty price tag of some high-end dog food brands. It's actually a product of Walmart, taking full advantage of the retail giant exceptional coverage for both marketing and distribution. This makes it readily accessible as one only needs to visit the nearest Walmart in their area. Its friendly price aside, Pure Balance comes off as a good alternative especially if you want variety in your pet's diet.
While there really is nothing remarkable that can truly set Pure Balance apart from the rest of the competition, it does use real and natural animal ingredients as the principal source of its proteins. The selection of meat proteins may not be as extensive as in other brands, however. This has not dampened the desire of some pet parents in using the brand for their pet's nutritional needs. In some formulations, novel carbs are included to go with its grain free formula as well.
Read our review of Pure Balance Dog Food.
Key Features
Well-balanced formulation
Real animal proteins as first ingredient
Wholesome and healthy carbs
Accessibility and friendly pricing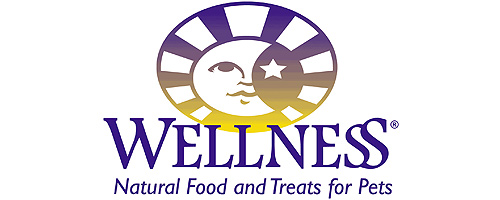 Wellness Natural Pet Food
The philosophy of Wellness Natural Pet Food is grounded in the belief that nutrition is the foundation of healthier life for every living organism, man and pets included. This philosophy is very evident in the brand's insistence on using only all-natural ingredients sans the fillers and fluff that many dog food manufacturers put into their respective formulations. Wellness Naturals is actually just a part of a long line of products from Wellness Pet Food which also includes CORE, Complete Health, TruFood, and Simple.
The latter formulation boasts of limited ingredients making it an ideal meal for dogs that are being subjected to an elimination diet. TruFood is Wellness' take on deliciously-baked goodies and treats that are perfect for positive reinforcement purposes. Its Complete Health is the product line that has gained wide recognition among avid pet parents for ensuring optimum health to dogs because of its wide selection of natural grain-free formulations.
Key Features
Real meats and animal proteins as principal ingredients
Wholesome recipes designed for optimum whole-body canine health
Easily digestible and tissue-utilizable ingredients
Grain-free formulations without unnecessary ingredients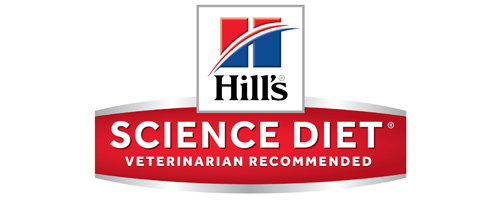 Hill's Science Diet
If there is one thing that pet parents and veterinarians love about Hill's Science Diet, then that would be its penchant for creating highly specific diets that cater to specific breeds of dogs as well as for certain types of canine diseases like diabetes, hip dysplasia, and gastrointestinal conditions, just to name a few. This is also one of the very few brands that do not necessarily believe in the existence of gluten allergies in dogs, with many of its formulations containing soy, wheat, and/or corn as well as other potentially-allergenic cereals and grains.
It is for this reason that Hill's Science Diet dog food products mostly appeal also to pet parents who don't have any issues about giving their pets these ingredients. While this fact about Hill's Science Diet may upset some pet parents, its unique formulation of breed- and canine disease- specific prescription diets is simply something that even veterinarians readily acknowledge as ingenious.
Key Features
Highly specific formulations for dog breeds, sizes, and conditions
Veterinarian-formulated prescription diets for dogs
Well-balanced preparations
Animal protein may not always be the 1stingredient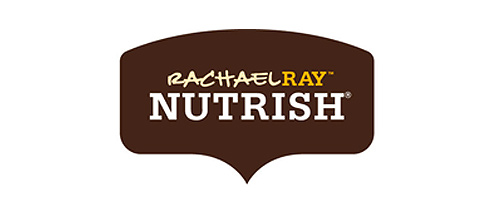 Rachael Ray Nutrish
The Nutrish line of dog food is actually a collaboration between celebrity chef and TV personality Rachael Ray and leading pet food manufacturer Ainsworth Pet Nutrition. The recipes included in the formulation are inspired by the very same recipes that the celebrity has formulated. Despite its heftier price tag, pet parents love the Nutrish because of the wide assortment of dog food that only features premium-quality animal proteins as the main ingredient. The ingredients are all natural with emphasis on using only real, not manmade, ingredients.
Rachael Ray's Nutrish line comes with venison, turkey, salmon, and lamb in addition to the more usual chicken and beef. Wholesome grains and healthy fruits and vegetables are also added in lieu of allergenic cereals as well as other ingredients that may contain gluten. The Nutrish line also features specialty diets which can come in handy for pet parents who may have dogs with very specific nutritional requirements. This is one brand that you can also be proud of supporting as part of the proceeds of each product sold goes to the care of pets in shelters.
Read our review of Rachael Ray Dog Food.
Key Features
High-quality animal proteins as first ingredient
Wholesome and all-natural ingredients
Specialty diet formulations available
Renowned shelter pet philanthropy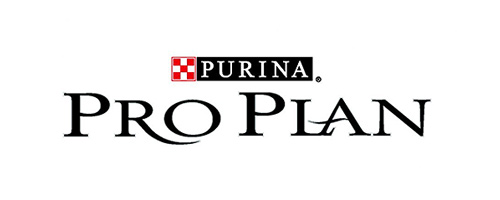 Purina Pro Plan
One of the best things about Purina Pro Plan dog foods is that they come in 4 different variants that cater to specific requirements of dogs. The Savor is basically the brand's go-to for optimum canine nutrition on a daily basis. The Focus is primarily geared for dogs with special or unique needs such as those that may have obesity, diabetes, or even arthritis or any other joint abnormalities. The Sport variant is basically Purina Pro Plan's way of supporting the lifestyle of highly active working and sporting dog to provide them with the necessary nutrients for endurance and strength.
The Pro Plan Bright Mind is perfect for puppies as it is intended for the promotion of optimum brain development in dogs. The other good news about the Pro Plan line of Purina is that it always uses high-quality animal proteins to go with its array of wholesome carbs, antioxidant-rich fruits and vegetables, and healthy fatty acids. As the brand believes in tailor-fitting a dog's diet to meet its nutrient requirements, pet parents can always rely on Purina Pro Plan products to give their hounds the kind of nutrition they need.
Read our review of Purina Pro Plan Dog Food.
Key Features
Premium-quality ingredients with animal meats as protein sources
Easily digestible and antioxidant-rich carbs
No fillers, soy, corn, wheat
No artificial ingredients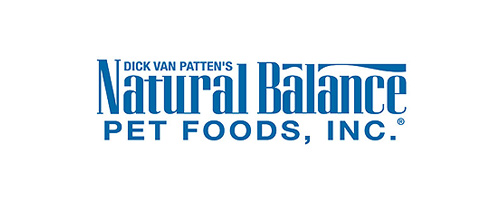 Natural Balance
Natural Balance prides itself of the ability to craft not only tasty food that dogs love, but also nutritionally-complete and well-balanced diets that can provide dogs with healthier digestion, better weight management, improved allergy symptoms, and a whole lot more. Natural Balance comes with specialty diets that feature high-protein content, strictly vegetarian formulation, and grain-free preparations.
Their choice of animal proteins includes chicken, venison, lamb, and salmon. It's quite limited compared to other brands of dog food that also provide novel proteins, but it should suffice considering they also add legumes, sweet potatoes, and brown rice into their formulations. Additionally each batch of dog food is carefully tested for safety before these are sent for distribution. Natural Balance offers pet parents a good alternative to other brands especially if one is looking for something friendlier on the pocket yet does an amazing job at meeting the nutritional needs of dogs.
Key Features
High-quality animal proteins as 1stingredient
Specialty diets for specific canine needs
Wholesome grains, legumes, lentils, vegetables, and fruits
Safety-tested dog food products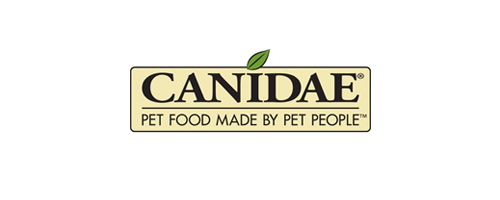 CANIDAE
CANIDAE is a relatively new pet food brand that only started out churning delicious and nutritious dog foods in 1996. It's a family-owned business that has grown substantially through the years, formulating and manufacturing a variety of canine foods that utilize natural ingredients that have been proven to be well-loved by dogs themselves. The best thing about CANIDAE is that they don't source out all of their ingredients.
They grow many of their ingredients so they can ensure the highest possible quality and nutrient value of every single ingredient they put into their formulations. Its PURE formulation uses fresh meat or fish as its principal ingredient while the PURE Petite only contains 8 ingredients, making it highly suitable for puppies that still have to develop digestive integrity. The PURE Ancestral formulation is ideal for dogs that require higher amounts of higher quality animal proteins, although the Under The Sun variant is what pet parents consider the best all-around diet for dogs of any breed and age.
Read our review of CANIDAE Dog Food.
Key Features
Premium animal proteins as first ingredient
Limited ingredient and specialty diets for various dogs
Most ingredients are grown by the brand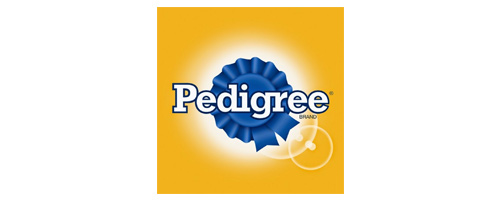 Pedigree
A subsidiary of Mars, Pedigree has been producing high-quality dog foods at very affordable prices since 1957, although historically, its roots can actually be traced to as early as 1932. The company is considered one of the market leaders in dog food formulations worldwide, although its supremacy is now largely being contested. Pedigree provides not only wet and dry dog food varieties, but also canine treats that can be used for a variety of purposes. It uses only high quality ingredients in its formulation.
The only downside is that Pedigree is still strongly rooted in its past that it cannot move away from the traditional chicken, lamb, beef, and fish formulations, although the different recipes upon which these ingredients have been used have improved rather dramatically. It remains a good choice especially if you don't mind giving your pet corn, wheat, or soy.
Key Features
High protein, moderate fat formulations
Contains corn, wheat, and soy in many preparations
Animal proteins as first ingredient
No artificial ingredients included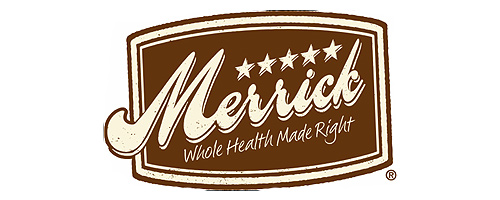 Merrick
The company strongly believes that pets don't just need food; they deserve only the best that man could possibly give to them. This has motivated the company to partner with reliable and trustworthy suppliers and local producers to provide them with the freshest and duly certified safe ingredients to put into every package that rolls out of the Merrick kitchen. At the heart of the Merrick dog food brand is its now-iconic use of deboned animal proteins, making sure that every bit of meat that can be placed into each pack is full of nutrients and bursting with flavors.
The company has more than 200 pet nutrition products, many of which come with healthy nutraceuticals such as glucosamine, chondroitin, prebiotics, and probiotics. Each ingredient is also carefully selected to reflect the changing nutrient needs of certain dogs. They have Backcountry recipes that provide exceptional ancestral diet-like recipes to dogs; something pet parents would love to give. Merrick is one brand that pet parents trust when it comes to high quality canine nutrition at a friendlier price than exclusive brands.
Read our review of Merrick Dog Food.
Key Features
Deboned premium animal protein as first ingredient
Easily digestible proteins and wholesome carbs
Nutraceuticals and botanicals included in many recipes
No artificial ingredients and substances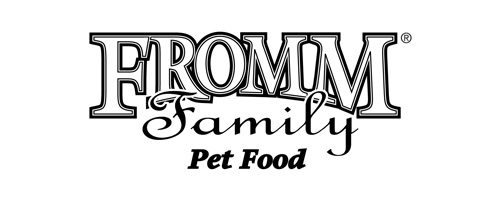 Fromm
The Fromm Family Pet Food offers a bevy of artisan dog food recipes that are quite unique in themselves while remaining true to the ideals of optimum canine nutrition. The brand provides 4 different product lines that cater to the needs of various canines. Its Four-Star products are easily recognizable because of their gourmet style of preparation, giving dogs a taste of what a sumptuous yet equally nutritious meal should taste like.
The brand strives for variety and offers a perfect break from your dog's daily routine of bland dog food. The Heartland Gold is what folks call the best for all life stages while still indulging canines with artisan gourmet meals. The Classic is best for dogs requiring a truly balanced formulation sans the fancy preparation. Pate is for lovers of the wet dog food variety.
Read our review of Fromm Dog Food.
Key Features
Fresh meats, fish, vegetables, and fruits
Well-balanced and complete canine nutrition
Artisan gourmet meals for dogs
Small controlled batches of food production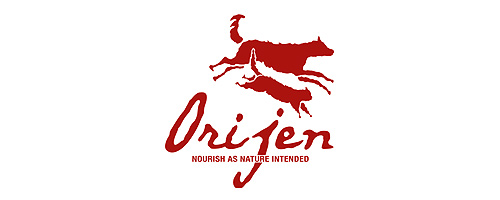 Orijen
Pet parents who strongly believe in the value of biologically appropriate dog food can trust Orijen to give their pets one of the best dog foods in the world. Orijen strongly advocates for the use of locally-grown or – farmed ingredients to go in every packaging. The brand boasts of WholePrey ratios allowing dogs to get the right amounts of proteins and other nutrients that they would otherwise get if they were hunting for their own food in the wild.
Orijen also includes fresh vegetables and fruits in every formulation, providing a more nutritionally-balanced and biologically appropriate food for any dog. Each pack contains 85% premium quality meats, two-thirds of which are fresh while the other third are dehydrated meats. Also included in the formulation are organ meats and cartilage, essentially the kind of parts that make up a whole prey. There are lentils, chickpeas, and a variety of low-glycemic index foods for better glucose control. To sum it up, giving Oijen to your dog is like giving it a whole prey to devour on. This is basically the principle of giving raw foods to dogs.
Key Features
Biologically appropriate formulation
WholePrey ratios consisting of up to 10 meats
85% high quality meats
Free from plant-based proteins
Wellness CORE
The CORE line of dog food preparations from the same makers of Wellness Naturals is primarily geared for pets that require exceptionally larger proportions of easily digestible animal proteins, ensuring the completeness of amino acids in every formulation that comes out of Wellness kitchens.
Its high-protein content and insistence on using premium-quality, all-natural ingredients such as wholesome grains and starches to go with fruits and vegetables are what keeps the CORE in the hearts of many pet parents as well as first-timers in the field of pet parenting. When compared to other high-protein formulations, however, CORE's selection of animal proteins remains substantially behind. Whereas other brands already include bison, buffalo, and wild boar in their formulations, Wellness CORE sticks with beef and chicken; although it does have turkey, salmon, whitefish, and boar.
Key Features
High-protein dog food formulation
Novel and easily digestible proteins and carbs
Available in various specialty diets
Grain-free formulation
Each brand of dog food has its own unique take on what can be considered as the best for your pet. There are those that remain true to the principles of an ancestral diet while others would prefer to give dogs a homier take on their meals. Whatever brand you choose, ultimately you will have to pick the brand that provides the best nutrition for your pet and within your means.