Choosing the best wet food for dogs comes down to so much more than simply grabbing whatever is on offer that day. Like most animals, your dog needs consistency and quality in its day-to-day diet. However, with so many different options on the market, choosing the healthiest wet dog food for your dog can sometimes be difficult.
Worry no more, dear readers. We've taken all of the information you could need to know and condensed it down into one simple article. Discover the right dog food based on your dog's health issues, type, breed, and much more with our complete guide to choosing the best wet dog food.
 Glance Through our Favorites
| Editor's Picks | Product Name | Price | Rating |
| --- | --- | --- | --- |
| Best Overall | Rachael Ray Nutrish Wet Dog Food | Buy on Amazon | 4.3 |
| Best Grain-Free Wet Food | Whole Earth Farms Grain Free Canned Dog Food | Buy on Amazon | 4.4 |
| Best for Weight Management | Wellness CORE Natural Wet Grain Free Canned Dog Food | Buy on Amazon | 4.7 |
| Best Senior Wet Dog Food | Blue Buffalo Basics Limited Ingredient Diet | Buy on Amazon | 4.6 |
| Best for All Life Stages | Merrick Grain Free All Breed Sizes | Buy on Amazon | 4.6 |
| Best for Sensitive Stomach | Hill's Science Diet Wet Dog Food | Buy on Amazon | 4.3 |
| Best Wet Puppy Food | CANIDAE PURE, Grain Free Limited Ingredien | Buy on Amazon | 4.4 |
| Best Fresh Food | The Farmer's Dog | Check Latest Price | N/A |
| Best Wet Dog Food for Small Breeds | Instinct Small Breed Dog Food | Buy on Amazon | 4.5 |
| Best for Fussy Eaters | Weruva All Natural Grain-Free, Chicken-Free, Canned Wet Dog Food | Buy on Amazon | 4.7 |
| Best for Allergies | Natural Balance L.I.D. Limited Ingredient Diets Wet Adult Dog Food | Buy on Amazon | 4.5 |
| Best Natural | ZIWI Peak Canned Wet Dog Food | Buy on Amazon | 4.5 |
*Ratings are from Amazon at the time of publication and can change
The 12 Top-Rated Wet Dog Foods
Best Wet Dog Food: Buying Guide & FAQs
Wet Food vs. Dry Food: Which One is Better?
As always, finding the best dog food for your needs comes down to what works best for your dog. Both wet and dry foods come with their own benefits, and you may even choose to mix wet dog food with dry dog foods to reap the benefits of both.
Dry Dog Food
Dry food can come with a great number of benefits. It works well for adult dogs with smaller stomachs since it's more nutrient-dense and can pack a lot into a small serving size. As such, it's also good for those often out all day, as dry dog food will keep your dog fuller for longer.
In other words, it's incredibly convenient for those with busy lifestyles. So, dry dog food is generally better for the owner than the dog – although specially made dog food will naturally beat even the best wet dog foods.
Wet Dog Food
Wet foods mostly benefit the dog themselves versus the owner. Owners will need to feed their dogs wet foods more frequently – but if your dog had a choice, they would probably choose wet dog food over dry dog food. This is because the smell and texture appeal to your pup.
As well as this, the high moisture content does a great job of keeping your dog hydrated. Which, in turn, helps to keep them happier and healthier. It's also fantastic for those looking to monitor their dog's weight, as it has been found that wet dog food is better for managing the weight of obese or overweight dogs. To keep your pup hydrated, you'll also need a dog water fountain – check out our top picks!
Different Forms of Wet Dog Food

Pate
Paté is designed to almost bridge the gap between dry dog food and wet, as it is packed with plenty of goodness and has a lower moisture content. It's a great choice if your dog struggle with chewing or swallowing, as it offers fresh ingredients and is still highly appealing to your senior dog. They often have the highest calorie count, so are not suited to overweight dogs.
Minced
Like paté, this option is essentially a pre-cut and softer kibble style of dog food. These can sometimes be mixed with gravy or broth to increase the appeal to your dog or their hydration.
Ground
A great example of ground dog food is Farmers Dog, which offers whole foods but has been mixed and ground together to create wet dog food. Often, this type of wet food will include ingredients such as liver (chicken liver, turkey liver, beef liver, for example), brown rice, and whole vegetables. However, these may not be identifiable when you open canned foods.
Stew
A stew for dog food is not dissimilar to a human stew because you'll be able to identify ingredients more easily. They often include deboned chicken, turkey liver/beef liver chopped up, or brown rice. Because of this, they are ideal for those pups who struggle with digestion, as they have very little by way of processing.
Bits or Chunks
This option is the closest you'll come to feeding your dog a raw diet, as the food has been mostly untouched. They also often have a very high moisture content and are highly digestible for your dogs – making them a great choice for those with sensitivities or digestive issues.
Pros & Cons of Feeding Your Dog Wet Food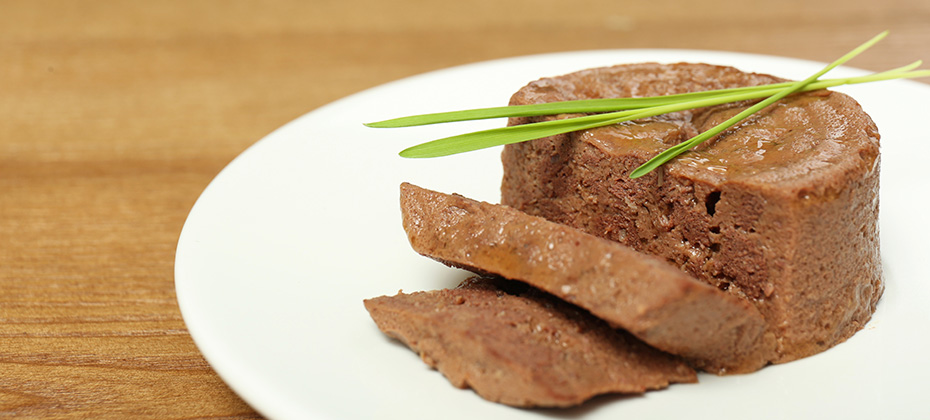 The biggest benefit to feeding your dog wet food is that you'll offer them a meal that closely suits their instincts. The smells, textures, and nutrients are much closer to what their ancestors would eat, and therefore you'll find that your dog may inhale their food rather than eat it. More meat protein/animal protein means that the food is more readily digested by your dog, which leaves them healthier and happier overall.
They're also great for your dog's teeth, which are better suited to wet dog food and work well for older pups, who may have dental issues as they age. Similarly, there are also much fewer carbs in wet food, which makes it the better choice for overweight dogs. Finally, small breed puppies are much more likely to thrive with wet foods, as the smaller portions are still packed with healthy ingredients, allowing them to thrive.
You may have a harder time keeping your dog happy on a wet food diet for large breed puppies, and they will need feeding much more frequently. As mentioned above, dry food is much more convenient for owners, and good quality dry food can also provide more nutrition in each serving. Though owners will need to ensure that plenty of fresh water is available to their dogs if they opt for kibble.
What to Look for When Buying Wet Dog Food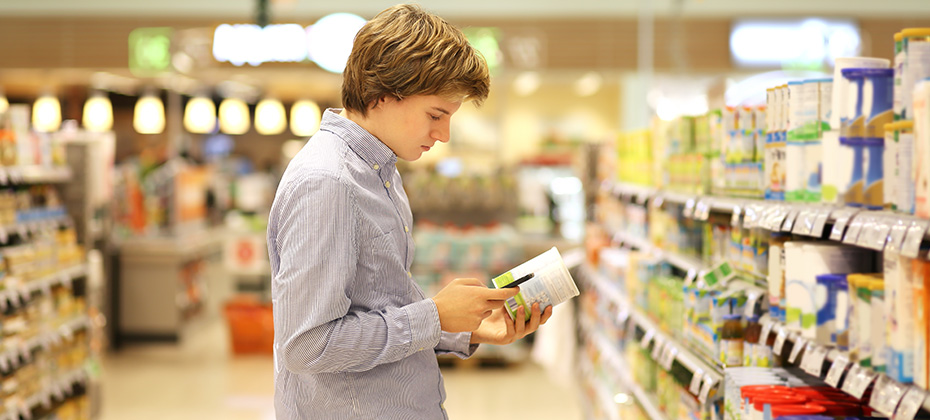 The best wet dog food formulas will be packed with natural ingredients. However, being natural isn't always enough since anything can be considered natural – so quality ingredients matter, too. Animal protein should always be the top ingredient unless otherwise directed by your vet, as ingredients are listed in order of percentage of the total recipe.
You should also consider the benefits of added vitamins and minerals provided by the rest of the ingredients. Plenty of omega fatty acids will help keep your dog's mind sharp, while others will aid digestion and help improve eyesight, bone strength, and muscle strength. Besides, good quality food will help support their immunity, too. Most canned dog food brands will be more than happy to brag about these in their descriptions, so do check the key features of your chosen dog food.
Ingredients to Avoid in Canned Dog Food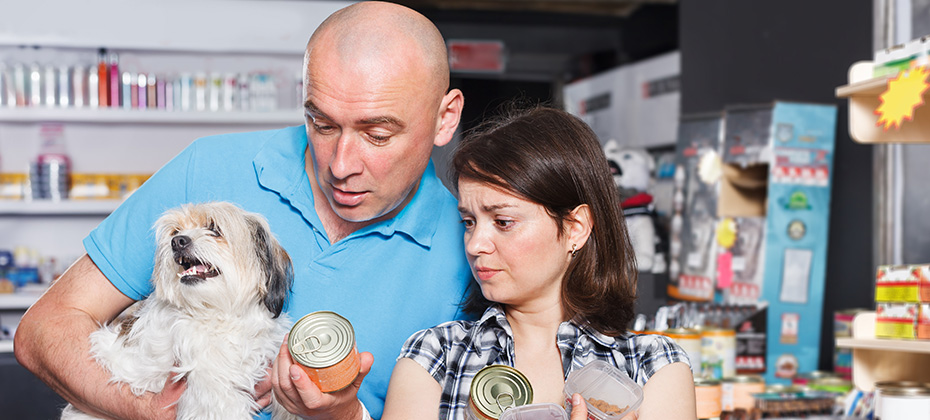 The downfall to cheaper canned foods is that they can use by-products, which have no nutritional value for your pup. Always opt for limited ingredient dog food, as these will only include what your dog needs to thrive and remove the risk of grains, allergens, and fillers. Similarly, be sure to check the guaranteed analysis, so you can be sure your pup is getting good levels of protein and fats.
Avoid salts, sugar, and preservatives in canned foods, as these can cause health problems down the line. You should also be wary of oils, as these can cause vomiting and diarrhea. Finally, avoid non-descript terms such as generic "poultry" or "by-products", as these are often generic terms for nutritionally inconsistent ingredients.
Sources:
Sherry Woodard, Feeding Your Dog – Best Friends Animal Society
FAQs:
The answer to this depends on the type, breed, and overall lifestyle of your pup. Dogs who go out for long walks, for example, will naturally need more than lazier, relaxed dogs. As a general rule, you should give your dog one 3 oz of food per 3 – 3½ pounds of body weight daily, divided into two or more meals.
There's no rule that says you can't mix wet and dry foods. Indeed, you can often help to meet all the needs of your dog's dietary requirements by doing so! Not only that, but you can help to keep your kibble more appealing to your pooch, by using the natural benefits of wet food.
The best wet dog food is designed to be nutritionally complete. As such, wet dog food formulas are created to meet all the needs of your pooch, and can absolutely be used as standalone servings. Just be sure that you pick a high-quality option, like those given in our Top Picks, above.
Not at all! Canned dog foods are actually often much better for dogs with poor dental hygiene, as they're easier for your pup to grab, gentler on their teeth and the high moisture content makes it easier to swallow, too. Our guides on dog toothbrushes, dog toothpaste and dog dental spray may come in handy. Check them out!
Generally, canned dog food with good quality ingredients should be used within 48 hours after opening. This reduces the risk of any bacteria growth – particularly if the opened food is stored in the fridge. If you think your dog food will need to last longer than this, you can also break down the food and freeze chunks, in order to use these later.
Yes. The reasons for this are a combination of the high moisture content, and how easily the wet food breaks down in the digestive system. Do be aware, of course, that this can also mean that if your dog is used to dry food, they may become more hungry, more quickly on wet food. While their nutritional needs are being met, their stomach can still feel empty!
You should never microwave any dog food. While some dogs prefer to have warmer food (especially after it has been placed in a fridge for a while), the microwave can change the structure of the food itself. This makes the fats harder to digest, reduces the nutritional benefits of the food, and can cause long-term health problems. If your dog won't eat cold food, you may need to let it rest at room temperature, before feeding them.