Rachael Ray is not only a well-respected TV personality, celebrity chef, author, and businesswoman. She's also a loving pet parent to her equally loving pit bull terrier, Isaboo, which has inspired her to work with Ainsworth Pet Nutrition to bring to the world of dog lovers a signature brand of delicious and nutritionally-balanced meals especially formulated for modern-day canines. Inspired by the delectable recipes straight from Rachael Ray's kitchen, the Nutrish line of super-premium dog foods is just what every dog needs. We've searched the net, consulted our vets and editors, and asked our avid pet-lover friends and acquaintances about what they think are the 5 best Rachael Ray Nutrish Dog Foods. Here are the results.
A Quick Overview of Our Favorites
| Product Name | First 5 Ingredients | Price | Rating |
| --- | --- | --- | --- |
| Rachael Ray Nutrish Dry Dog Food | Chicken, Chicken Meal, Soybean Meal, Grain Sorghum, Dried Peas | Buy on Amazon | 4.7 |
| Rachael Ray Nutrish Just 6 Dry Dog Food | Lamb Meal, Brown Rice, Brewers Rice, Dried Beet Pulp, Chicken Fat | Buy on Amazon | 4.5 |
| Rachael Ray Nutrish Wet Dog Food | Chicken Broth, Beef, Chicken, Dried Egg Product, Egg White | Buy on Amazon | 4.8 |
| Rachael Ray Nutrish PEAK Natural Dry Dog Food | Beef, Chicken Meal, Whole Dried Potato, Natural Pork Flavor, Tapioca | Buy on Amazon | 4.6 |
| Rachael Ray Nutrish Zero Grain Dry Dog Food | Chicken, Chicken Meal, Sweet Potatoes, Dried Peas, Whole Dried Potatoes | Buy on Amazon | 4.5 |
*Ratings are from Amazon at the time of publication and can change
The 5 Top Rated Rachael Ray Dog Food
Rachael Ray Nutrish Dog Food: Buying Guide
Company Information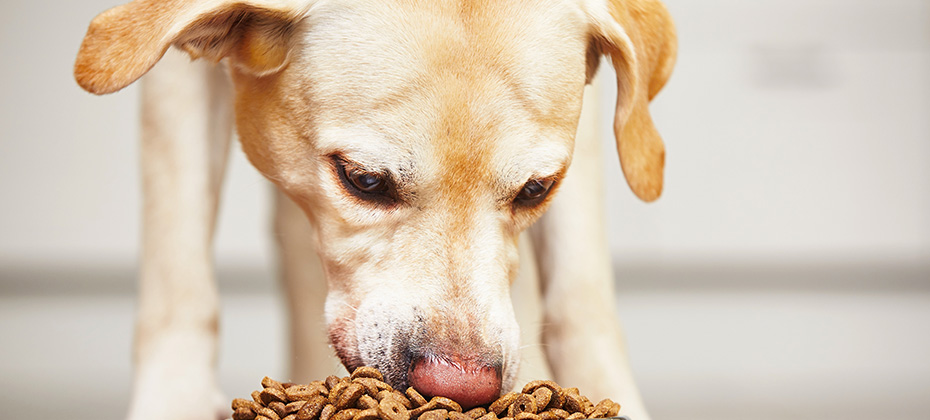 Rachael Ray's Nutrish line of premium-quality dog foods and canine treats is a collaboration with Ainsworth Pet Nutrition, one of the industry's leading experts in pet food. The beautiful relationship began in 2008 when the management of Ainsworth saw the Ray couple speak so passionately about animals, especially their American pit bull terrier Boo who passed away 4 years earlier. The pet food company reached out to Rachael Ray and her husband and talked about formulating a brand of dog foods that would be inspired by the celebrity chef's own recipes. The rest, as everyone knows, is history.
Ainsworth Pet Nutrition is not new in the business of formulating and producing high-quality pet foods for dogs and cats, having been established in 1933 in Meadville, Pennsylvania. It has additional facilities in Greenville, PA and Frontenac, KS. With more than 85 years of unwavering commitment to the vision of its founder, George Ainsworth Lang, Ainsworth Pet Nutrition hopes to continue the splendid performance of the Nutrish dog food line when the company formalizes its acquisition by the equally 5th-generation family company, The J. M. Smucker Company. More importantly, the soon-to-be-acquired Ainsworth hopes that its Nutrish and other products will continue to be instrumental in the growth and development of modern-day dogs everywhere.
In addition to the Rachael Ray Nutrish line, Ainsworth Pet Nutrition – and soon The J. M. Smucker Company – also produces Dad's Pet Foods and retailer-specific Super Premium pet food products. The company has evolved from its small humble beginnings to become one of North America's most trusted organizations when it comes to premium and high-quality pet nutrition. They are mostly recognized for their insistence on using only the best and highest-quality food ingredients, putting emphasis on the wholesomeness of the resulting dog food product instead of using commercially-available fillers that do nothing to improve the nutrient profile of the dog food.
The original vision of Ainsworth Pet Nutrition is to make the safest and healthiest pet nutrition and treats, a vision that the company still holds to this very day. This is despite the fact that the needs of pet parents today are vastly different from what pet parents considered a must several decades ago. With these ever-changing needs, Ainsworth innovates but never loses sight of their inherent need to fulfill the founder's vision for the company and for all the pets in the world.
Why Choose this Brand?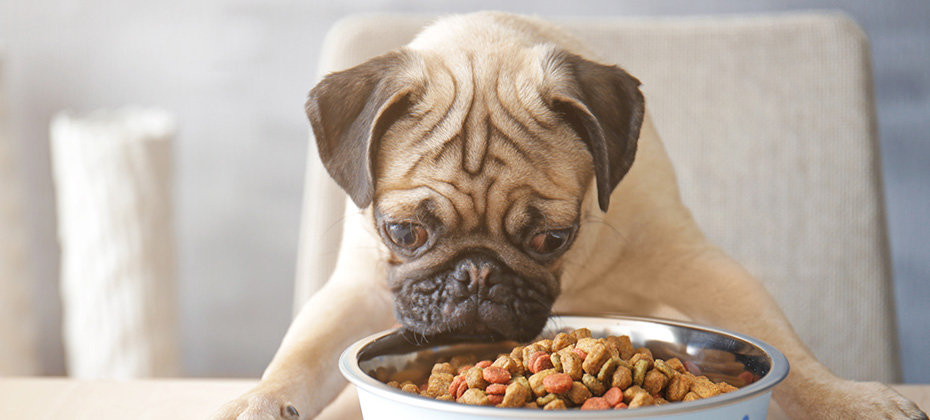 There are a number of reasons why the Rachael Ray Nutrish line of dog food products has been doing exceptionally well since the brand started hitting food bowls in 2008. Here are some of the more important reasons why you may want to give this brand of dog food to your pet.
Reputation for using only the highest-quality, safest, and real ingredients
This is perhaps one of the most significant differences that Rachael Ray's Nutrish dog foods have over other brands. The company's reputation for using only real ingredients from real chicken to real salmon, turkey, beef, venison, lamb, and many more is well-known. These extend well into their choice of including real vegetables, fruits, and wholesome grains like carrots, peas, rice, potatoes, and many more. The brand also doesn't use commercially-available, nutrient-deficient fillers. It only utilizes easily-digestible real starches mostly from potatoes, rice, and/or sweet potatoes, among others. Rachael Ray Nutrish doesn't contain artificial coloring or flavor enhancers. It is basically like getting one of the celebrity chef's signature recipes, modifying it a bit, and giving it to your dog.
Insistence on using premium-quality animal proteins as the first ingredient of their formulations
There are some dog food manufacturers that do not use animal proteins as their principal ingredient. Experts say that a good dog food should always have an animal protein as its primary ingredient. That is why if you look at the 1st five ingredients in any Rachael Ray Nutrish product you will see that the very first ingredient is always an animal protein. While not to downplay the importance of plant food ingredients, the amino acids contained in these food ingredients are incomplete. Animal-sourced amino acids are complete so your dog will not be missing out on very important nutrients necessary for optimum development and growth as well as for ensuring optimum health.
Specialty Diet Formulations for Special Breeds and Types of Dogs
Rachael Ray Nutrish is also known for its specialty recipes designed specifically for certain types of dogs such as those that have food allergies requiring an elimination diet to help identify potential allergenic sources in its food. There are also those that use only novel proteins to help minimize food allergies as well as whole-ingredient recipes for those who may want to give their hounds meals that closely resemble their own food at the dinner table. There are also high-protein and nutrient-dense formulations for dogs that require such nutrient proportions like puppies and lactating and pregnant dogs.
Check out our review of the Best Dog Food for Pregnant Dogs.
Philanthropy for shelter pets
Whenever you buy a Rachael Ray Nutrish product, a portion of the sale goes to The Rachael Ray Foundation which, in turn, provides the funding for Rachael's Rescue, channeling the funds to various pet charities as well as other organizations that have displayed exemplary care and attention to pets everywhere. Rachael's Rescue provided food, treatments, and medical supplies, among others to animals that are in need of such resources. If you want to make a difference in the lives of millions of shelter pets, then getting a Rachael Ray Nutrish dog food is one great way to do it.
Rachael Ray's Nutrish line of dog foods is a great choice for pet parents who want their dogs to munch on premium-quality dog food inspired from the recipes of a celebrity chef and a well-known champion of the rights of shelter animals. It may be pricier than other dog foods, but with the knowledge that you're actually contributing to the welfare of shelter animals everywhere, it really is a small price to pay to ensure optimum nutrition for your pet while making a difference in the lives of other dogs.
Other Brands You May Like: