There are many ways by which we can help offset the cost of veterinary care. We can always take the route of health promotion and disease prevention so that we wouldn't have to worry about our pets getting sick. An important aspect of health promotion and disease prevention is getting the right protection in the event that they do get sick or if they require veterinary medical, surgical, and even physical therapy interventions that are quite expensive. This is why pet health insurance really matters. Just like us humans, we may not feel the immediate need for insuring the health and welfare of our pets. Only when accidents occur do we begin to appreciate the importance of having our pets insured.
Don't wait for your pet to be on a veterinary hospital bed with its life hanging in the balance while we grope with the reality of very costly veterinary care. Now is the time to act. And now is the perfect time to get them the best pet insurance for dogs, cats, birds, and other pets that we may have. To help you start on this journey, we will be giving you our top picks of the best pet health insurance in the market today.
What is Pet Insurance?
A pet health insurance is, as you may have already guessed it, almost the same as the kind of health insurance that we have. We use our health insurance to help defray the costs related to our healthcare including certain treatments, diagnostic exams, and others that are 'covered' by our insurance plan. In the same manner, an animal insurance essentially covers certain illnesses, tests, procedures, and other stuff related and pertinent to the health and wellbeing of our pets.
Generally, when your pet requires treatment, you bring it to a duly licensed vet, and your pet gets the treatment. Depending on your insurer or your plan, you can pay the fees upfront and just have the expenses reimbursed by your insurer or your vet or hospital can automatically deduct your coverage from the expenses. Either way, you will not be paying for the entire amount of your pet's veterinary care.
Of course, everything is subject to the stipulations under the insurance plan that you availed of. So choosing the best plan for your pet often requires an understanding of their health issues and the different types of pet health insurance that suit them best.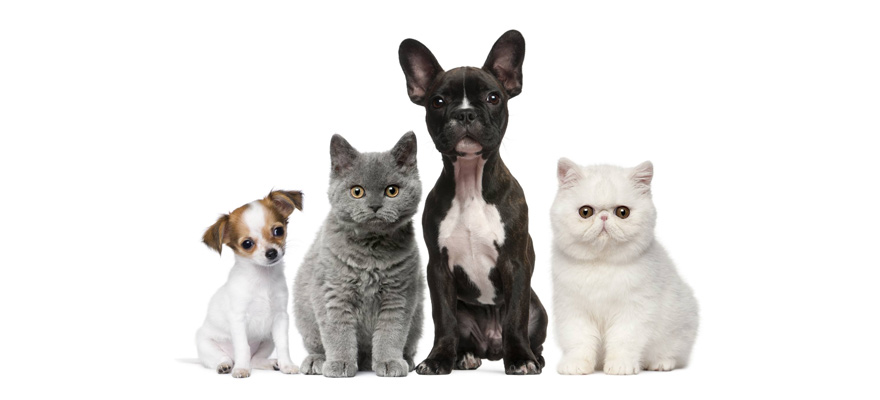 Types of Pet Insurance
Since pet insurance is essentially the same as human health insurance, it is safe to assume that the different types of policies found in human health conditions can also be applied on pets. Let us try to categorize this into 3 very distinct classes.
As the term implies, this is basically for injuries or harm suffered by your pet secondary to an accident. This can typically include injuries sustained because of vehicular accidents, fighting with other animals, and even snake bites, although different pet insurance companies have their own list of inclusions or coverage. It is always best to check out the exclusions on your pet accident insurance coverage. For instance, if the injury was brought about by a pre-existing condition, this is often not covered. Also, tick and flea infestations are also not covered.
If you have a pet that is relatively healthy with no known history of any disease whatsoever, then an accident-only insurance is usually a great choice. Puppies and kittens that have a clean bill of health, as well as healthy juveniles, are the best candidates for this kind of insurance.
Related Post: Best Flea Treatment for Dogs
Accident and illness insurance
If you have a pet that is quite prone to the development of various health problems, then an accident-only insurance simply won't cut it. What your pet needs is protection from both accidents and diseases or illnesses. It is very important that the illness or disease is duly assessed and diagnosed by a licensed veterinarian, otherwise, it can hardly classify as an illness. Examples of illnesses that are typically covered in such programs include infections, skin conditions, cancer, and even hereditary or congenital abnormalities. It is crucial that these diseases or illnesses are not present by the time you applied for the insurance. Many pet insurance companies actually have waiting periods just to make sure that you did not avail of a policy for your pet simply because they already have a current medical condition. So pre-existing conditions are definitely a no-no as well as diseases that typically have vaccines.
Comprehensive pet insurance
In this type of animal insurance, you simply add routine veterinary care to the illness and accident coverage that we have already discussed above. This can include preventative treatments like vaccinations, desexing, dental care, deworming, and even behavioral therapies. Some would even throw in microchipping. Generally, comprehensive pet insurance doesn't cover injuries or harm to your pet secondary to abuse. Preexisting conditions, the cost of the ambulance, complicated surgical procedures like organ transplants, and the use of prosthetics or artificial limbs are not covered, although it is not unusual that some insurers will allow some of these for an extra fee.
This type of insurance is best reserved for aging pets. Bear in mind, however, that many pet health insurance companies typically enforce age limitations for coverage signing. Most companies put their age limits at 14 years old for dogs, although certain breeds may be given a much lower age limit. For instance, Great Danes are usually given an age limit of 5 years old to have them covered by insurance.
Related Post: Best Dental Chews for Dogs
Reasons to Get Pet Insurance
Most of us understand the need for human health insurance. The rising health care costs and the emergence of new and more severe, sometimes incurable diseases require us to have some form of protection in the future. For those of us who lead healthy lifestyles, there may not be a felt need for such protection. The same is true with pets. Many pet owners simply don't understand the need to protect their pets. If you're one of them, here are some reasons why you need to get your beloved dog or kitty insurance.
We really cannot emphasize this enough. Accidents happen regardless of how careful you may be. Your dog may suddenly bolt out through your gate and run into oncoming traffic. It may venture outdoors during one of your hunting trips and can be bitten by a snake or get in a fight with other ferocious animals. Your cat might accidentally ingest something that it shouldn't. Your pet may jump from your bed and land hard on the floor, breaking its legs. Things happen. Unfortunately, they take place without us fully prepared for them. Many of these accidents don't really cost us a fortune. However, there are some that are often life-threatening that require extensive and intensive veterinary care. These are never cheap. Save yourself the hassle of pet accidents by getting an accident-only type of insurance, at the very least. Then you can carefully look after the health and wellbeing of your pets.
Some pet breeds are genetically predisposed to specific health conditions
Certain breeds of dogs and cats are more prone to the development of certain diseases or health conditions. For instance, Pomeranians are generally known to be exceptionally vulnerable to hypoglycemia while Persian cats are more prone to feline hip dysplasia than other breeds. The point is that some of our pets already carry the genes of these diseases and that there really is nothing we can do about it. This is especially true if we have a purebred pet. The only thing left is for us to manage these diseases should they start rearing their ugly head. And believe it or not, the treatment for such hereditary and genetic diseases are mighty expensive.
Managing chronic illness in pets can be a very costly affair
Insurers will not cover pet diseases that already exist at the time of the purchase of the plan. However, diseases can occur anytime during the lifespan of a pet, especially towards the later stages of its life. Many of these conditions are chronic, meaning they are for the long-term. Examples of these are asthma, diabetes, and arthritis. The treatments for these conditions are generally expensive since your pet will have to undergo treatment for a relatively long time. In some cases, surgery may be required and some form of rehabilitation may be needed. Other therapeutic modalities may also be called to help in the overall management of the chronic condition. All of these entail cost. Unless money is never a problem for you, then there clearly is no need for insurance for your pets. However, if you're the average Joe or Jane, then getting an animal insurance can help you defray these costs in the event that chronic diseases begin surfacing on your pet. You're also making life a lot easier and more comfortable for your pet.
Pet care costs increase with age
It is a well-established fact that advancing age means progressive deterioration of bodily structures and functions. That said, pets that are already in their adult stages are more prone to the development of specific diseases that you don't normally see in young, juvenile pets. As the number of diseases or health concerns grow, so does the healthcare cost. If your puppy was already thriving on multivitamins, your older dog will now need additional supplements such as chondroitin, glucosamine, omega-3 fatty acids, and a whole lot more. Again, these all entail expenditures.
How Does Pet Insurance Work?
The North American Pet Health Insurance Association places the number of pets in North America alone at close to 180 million, creating an estimated annual spending of about $58.5 billion. More than a quarter of this estimate is earmarked for veterinary care, roughly translated to more than $15 billion annually. As such, more and more pet owners are recognizing the value of getting insurance for their pets because of the inherent annual increase in veterinary care spending. But how does pet insurance really work?
Technically, pet insurance works in almost the same way as human health insurance. We said 'almost' because there are certainly some aspects that make pet medical insurance quite unique.
You can actually choose your veterinarian and your insurers don't really care. As long as he is a licensed veterinary practitioner, then everything is good. There are no networks of vets or hospitals that you have to adhere to. Human health insurance is limited by the networks of doctors or health care providers that the insurer is affiliated with. This is not an issue in pet insurance.
As we have already presented above, policies in animal insurance are relatively simple. You only need to choose accident-only, accident plus illness, or a combination of the two plus routine veterinary care. Nothing can be simpler than that.
On the average, the lowest monthly premium on the lowest tier of pet insurance is about $14. This is for dogs. The premium for cats is generally lower. Of course, the premium depends on a variety of factors including the breed of your pet, its age, your domicile, and the various options or add-ons you decide to get for your pet.
Pet insurance policies are quite easy to figure out. You choose the plan or policy that you would like to have for your pet. You pay the annual or even the monthly premium depending on your chosen insurer. You will also need to pay a deductible which typically runs anywhere from $100 to $250 annually. This is often paid before your pet's policy kicks in. Also, you are expected to co-pay in the event that your pet uses its insurance. Don't worry though since the co-pay in pet insurance is generally lower than 30% of the actual cost.
In most cases, you will be asked by your vet to shoulder the expenses and have it reimbursed by your insurer. However, there are certain vets and veterinary establishments that will allow you to defer your payment until such time that your insurer pays its part. There are also certain companies that pay vets directly so you will no longer have to worry.
The point we would like you to remember is to always be clear with your vet on the method of payment.
What Does Pet Insurance Typically Cover?
The type of insurance coverage actually depends on the company providing the policy as well as the type of insurance obtained, as we have already mentioned. On the average, an excellent pet insurance should cover the following.
Accidents such torn ligaments, cuts, lodged foreign objects, bite wounds, toxic ingestions, and broken bones, among others; as long as the accident is not caused in whole or in part by a pre-existing veterinary healthcare condition.
Illnesses or diseases such as cancer, allergies, digestive problems, arthritis, infectious diseases, and many more; as long as it can be proven that these conditions were not present at the time of the purchase of the policy up to the culmination of the waiting period.
Hereditary conditions as well as congenital problems. This is one of the most important conditions that you would want a pet insurance to cover. Certain breeds are more prone to the development of particular diseases because of genetics or hereditary patterns. The key point is that there is no clinical disease yet. However, you're already preparing for the worse.
Diagnostic and laboratory examinations such as x-rays, MRIs, ultrasounds, blood chemistry, urine analysis, and many more.
Surgical procedures, hospitalizations, emergency care, specialty care, and rehabilitation.
Chronic conditions such as asthma, arthritis, chronic infections, and diabetes, among others
The foregoing are some of the must-haves in any pet insurance. They are actually the basics. However, depending on the pet insurance company, you may have the option to include the following add-ons. Do take note that some companies provide these 'add-ons' as part of the package at no extra cost.
Complementary, holistic, and alternative therapies such as acupuncture, acupressure, dry needling, massage, physical therapy, and chiropractic, among others. Take note that not all insurers provide such coverage.
Veterinary checkups including vaccinations, spaying, neutering, immunizations, and/or teeth cleaning and grooming.
Wellness program
Examination fees
Given the fact that there can be a lot of things that can be covered by a cat and dog health insurance, there are also certain restrictions or limitations in the coverage. Known as exclusions, these can be any or all of the following.
Pre-existing health condition – This is the single most important exclusion criteria for any insurance policy. Your dog must not have any pre-existing veterinary health condition prior to your purchasing an insurance policy and extends well until the termination of the waiting period. For example, many companies put a waiting period of 15 days on insurance against illnesses. This means that your pet should not get sick within this period from the time of purchasing the policy for the sickness to be covered. If you want a shorter waiting period or waived entirely, some companies offer you a waiver plus a thorough physical examination of your pet.
Cosmetic procedures – It is very rare to meet a company that is willing to cover claw removal, grooming, tail docking, and ear cropping, among others as these are only for cosmetic purposes and do not serve any health-related purpose or benefit.
Breeding costs – Most companies do not cover breeding costs.
How Much Does Pet Insurance Cost?
According to a 2017 report, the average monthly premium for dog insurance was $43.14 while cat insurance netted about $26.77 on the average with the mean range established at $25 to $70 and $10 to $40 for dogs and cats, respectively. Here are some other interesting figures.
An average monthly premium for accident-only insurance plans – $14.03 and $12.46 for dogs and cats, respectively
The lowest monthly premium for dogs and cats was $25.25 and $9.94, respectively.
The highest monthly premium for dogs and cats was $72.32 and $40.69, respectively.
The top 5 canine conditions that were covered by insurance were the upset stomach, allergies, diarrhea, skin infections, and ear infections.
Upset stomach in dogs accounted for an average of $385.46 in cost. However, bladder issues accounted for the most expensive veterinary cost at $617.17.
The top 5 feline conditions that were covered by insurance included renal failure, upset stomach, urinary tract infections, allergies, and diarrhea.
Renal failure in cats accounted for the highest vet cost at $485.38
On the average, you can expect to pay a monthly premium of about $25 and $10 for dog insurance and cat insurance, respectively. This is for the typical accident plus illness type of plan. If you go for accident-only plans, then the cost will be lower. If you choose comprehensive coverage, then the monthly premium will be higher. Do take note that some companies also charge you an enrollment fee or a transaction fee or even both.
Factors to Consider Before Choosing a Pet Insurance Company
Although we have already given you a more-or-less in-depth comparative analysis of the 5 best pet insurance in the land, you may want to search for your own insurer as there are plenty more. To help you pick the right one, here are some factors you may want to consider.
Coverage and exclusions – We have already discussed this in detail so it would be wise to really check the coverage of the policy including any exclusion that it adheres to. You may want to clarify a lot of things as many companies tend to inundate their policies with a lot of technical jargon that ordinary folks like us simply don't understand. If there's something you don't understand, it doesn't hurt to ask until you're satisfied with the answer.
Limits on claims – Some companies provide no limits on claims while others limit theirs on an annual basis. Still, there are others who will limit claims on a per-condition basis. Again, check everything before signing the policy.
Co-pay – How much of the vet bill will you personally shoulder and how much will be on the part of your insurer? There are some companies that will let you shoulder as low as 10% of the bill while others can go as high as 30%, meaning they will only shoulder 70% of the bill.
Maximum payout – This is related to the co-pay and is directly related to how much the company is going to pay on a given claim. Ideally, you would want low co-pay and high maximum payout scheme.
Waiting period – Since pet insurance companies no longer perform a physical examination as a prerequisite to insurance coverage, they will require you to observe a waiting period before the policy comes into effect. Some may give you as short as 2 days for accidents and 10 days for illnesses while others can take as long as 5 days and 15 days, respectively.
Death of the pet – You'd have to check what the company will do if your pet dies either because of an illness or an accident and while the policy is in full effect. Some companies will cover the market value or even the purchase price of the pet.
Third-party liability – What if your pet ventured into your neighbor's property and bit one of the kids or damaged some of his property? Your neighbor will most likely sue you. As such, you may want to check if the insurance can cover third-party liability.
Other factors you might want to give due consideration include international coverage, cremation costs, holiday cover, boarding fees, dental cover, and even the possibility of rate increases often without the knowledge of policyholders.
Protecting our pets against any future health condition that can significantly impact their wellbeing, while giving us peace of mind against prohibitive veterinary costs, is important. Getting the best, most comprehensive, and most economically feasible pet insurance plan is thus crucial. After all, our pets are part of our growing family.