While they may look small when you first bring your new pup home, if they are a large breed, they will need a special 'big dog' diet from the get-go. As a large breed, you need to deal with the unique nutritional needs of a puppy that will grow in quick spurts but continue to grow until they are at least 18 months old. Giving your large or giant breed pup the right food will also mean you can help prevent some of the health conditions he may be susceptible to as he gets older. And he also needs the right amount of protein and calories to keep that big puppy's body bouncing with health.
High-quality ingredients are essential for your big dufus of a pup, so we take a sniff of some of the best dog food for large breed puppies to ensure your precious baby is well-fed and happy.
The 8 Top Rated Large Breed Puppy Food According to Buyers
Best Large Breed Puppy Food Buying Guide & FAQs
Nutritional Requirements of Large Breed Puppies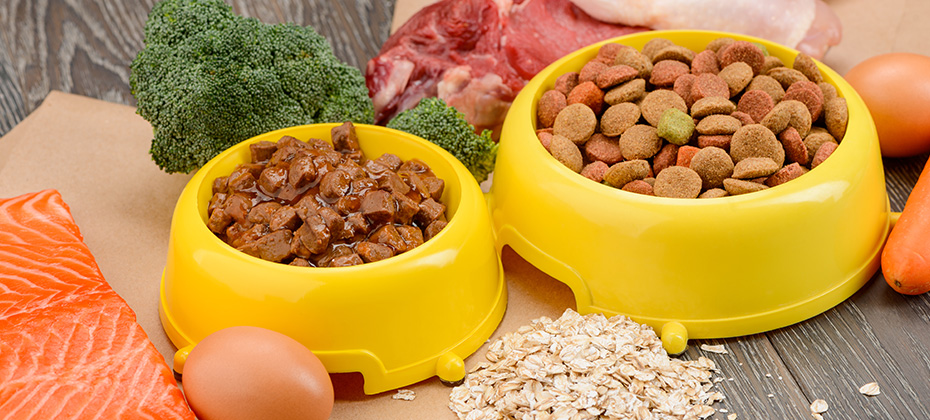 Dogs need a balanced diet during all their life stages for the right proportions of protein, fats, and carbohydrates to support their health and fuel their body. While all puppies need more calories to feed their growing bodies, large breed puppies have extra dietary needs. Compared to small breed pups, large breeds grow faster but remain in the puppy stage for longer, meaning their nutritional requirements differ.
Large breed puppies won't stop growing until 18 months to two years old, even longer with some giant-sized breeds, so their daily food needs to have high-quality ingredients to ensure no nutritional deficiencies that may hamper their growth. However, too much nutrition could lead to weight gain or cause your pup to grow too fast. As well as getting nutritional balance to support their healthy growth and energy, dog food for large puppies also needs to include targeted supplementation to tackle health issues larger breeds may be susceptible to. Conditions your large breed puppy may be at risk from include hip dysplasia and other joint issues, musculoskeletal problems, and gastric torsion or 'bloat'.
You may also like the Best Large Breed Dog Food.
What to Look For in a Large Breed Puppy Food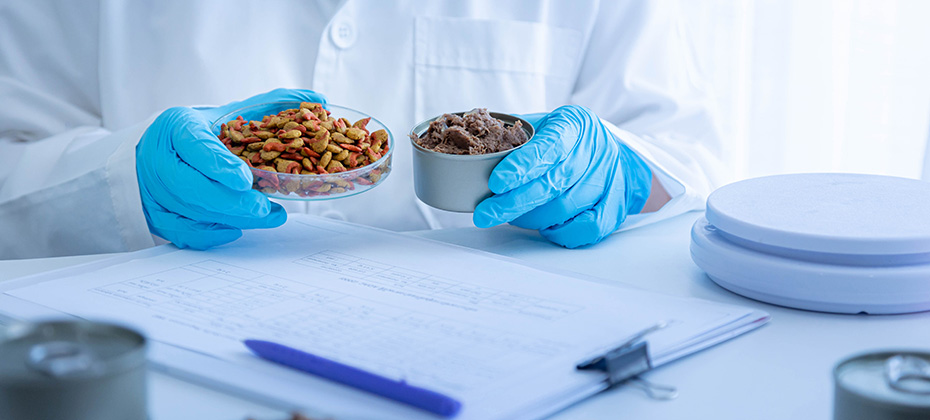 With your large breed pup's nutritional requirements in mind, here are the essentials to look for:
Protein
Quality protein is at the top of the list for your large breed pup, who needs dog food that has at least 30% of lean meat to support his growth and energy. Always look for whole meat from chicken, beef, lamb, or salmon sources.
Essential fatty acids
While his diet needs to be low in saturated fat to ensure a healthy weight, good fats such as omega 3 and 6 are essential for his skin, coat, and joints as they develop. Fatty acids will also play a key role in their cognitive function, so look for a large breed puppy food with a good level of omegas from natural sources, ideally flaxseed, salmon, and other oily fish.
Antioxidants
As well as the usual vitamins and minerals, a good antioxidant component in their diet will help to establish your large breed pup's immune system for a robust, healthy, and happy dog. Antioxidants are found in colorful fruit and veg, so look for ingredients such as cranberries, blueberries, carrots, kale, and pumpkin.
Calcium
A healthy skeleton is essential for your growing large-sized pup, and calcium is essential for bone development. However, larger breeds tend to absorb more calcium than smaller dogs, leading to calcium retention, which can be just as harmful as a deficiency. To get the right balance, look for food with no more than 1.5% calcium.
Glucosamine and chondroitin
As large breed pups take longer to mature and are susceptible to growth spurts, their bones and joints need to be kept active. And glucosamine and chondroitin are essential to help your young dog build the natural cartilage they need for healthy joint function.
Probiotics
To support your large pup's intestinal and digestive system, a diet that includes probiotics will help maintain their gut health as they grow and develop.
You may also like our review of the Best Calcium Supplements for Dogs.
Our Top Pick
With high-quality protein packed with all the essential nutrients your large breed pup needs, Wellness Complete Health Dry Large Breed Puppy Food scoops our review's top pick. With whole chicken and a flavor your puppy will lap up, you can be sure he's getting the right balance of protein, antioxidants, fiber, omega fatty acids, vitamins, and minerals he needs to grow and develop, all at a great value 30-pound bag.
Sources:
Sherry Woodard, Feeding Your Dog, Best Friends Animal Society
Lisa Maciorakowski, DVM, What to Expect….Your Puppy's First Year, The MSPCA–Angell
Frequently Asked Questions
A large breed is a dog that's more than 50 pounds in weight, and taller than 24 inches when fully grown. Giant breeds are adult dogs that weigh over 90 pounds. So, while your cute pup may look small (although the size of their paws can give their large breed away!) they should be on large breed puppy food if they are expected to reach or exceed 50 pounds as an adult.
Your first step when feeding your pup a new dog food is to read the portion guidance on the pack as it will break the ideal quantities down per pound of weight. Their age will also need to be factored in as the amount will increase as they get older. How often you feed your large or giant breed puppy is also important as it's best to feed them little and often, rather than two large meals per day. Their daily food intake, split between 3 or 4 small meals will keep their energy levels sustained and their appetite satisfied
Ideally your large breed puppy needs to be fed a dog food that's formulated for his size. While feeding him 'normal' puppy food is ok for the odd meal if you have run out of his usual large breed formula, it's not advised to feed it to him longer term. Always ensure his regular pup food caters to his energy and specific growth needs and has all the nutrients he needs for his skeletal, muscles, joints, immune system and all-round large breed good health.