A key part of owning a dog is monitoring what comes out as much as what goes in. However, many of us don't spare a second thought for our dog's digestion, until problems start to occur. Knowing about your dog's digestion is essential to spotting problems quickly and making sure that your dog is getting everything it needs to stay healthy.
The first thing you need to know is that dogs react differently to food than humans do. Their primary reaction is to eat the food, and not savor the taste. This is demonstrated in the very anatomy of your dog, they have significantly less taste buds than humans do, and more teeth. Due to this, it's often difficult to keep your dog away from things it certainly shouldn't be eating.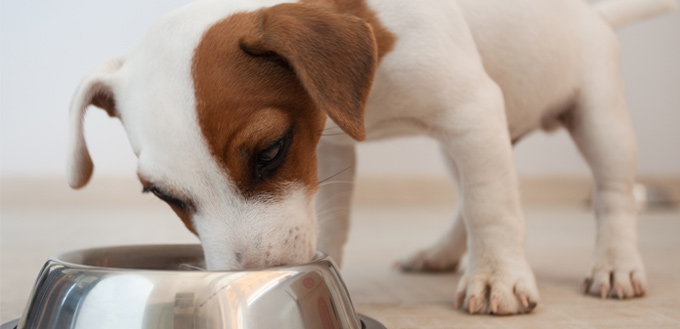 What Can Influence Digestion Time in Dogs?
No two dogs digest their food in the exact same way, there is a lot at play that can determine how quickly the food is going to travel from the mouth, through the intestines, and eventually be evacuated. Some of the main influencers of the digestion time in dogs, include:
The breed of the dog
The size of the dog
How healthy the dog is
The amount of exercise the dog gets
Any diseases and existing conditions
How much water the dog consumes
The type of food that is being digested
Commonly, you can expect dry dog food to be digested between 8 and 10 hours after it was served. Wet dog food, on the other hand, is generally digested at a much quicker rate, normally in the space of 4 to 6 hours.
If your dog is in poor health, has pre-existing conditions, or is overweight/underweight, then the digestion time could be drastically altered. The key to understanding more about your dog's personal digestion lies in its waste.
Related Post: Dog Water Fountain
What Can a Dog's Waste Reveal About Digestion?
Just like with humans, excrement can reveal a lot about your dog's overall health and any digestion problems. Often, a quick examination of your dog's waste is all that's needed to tell you if something is wrong with their digestion.
If your dog isn't absorbing all the nutrients it needs, then its health could be put at risk. Some of the waste warning signs you should be looking out for, include;
Undigested food in waste
Infrequent or too frequent waste
Overly large or small waste
If you notice any problems with your dog's waste, then it could be a big sign that something isn't right. The frequency that your dog eliminates its waste is also a major indication as to how quickly it's digesting its food.
Related Post: Best Dog Food for Flatulence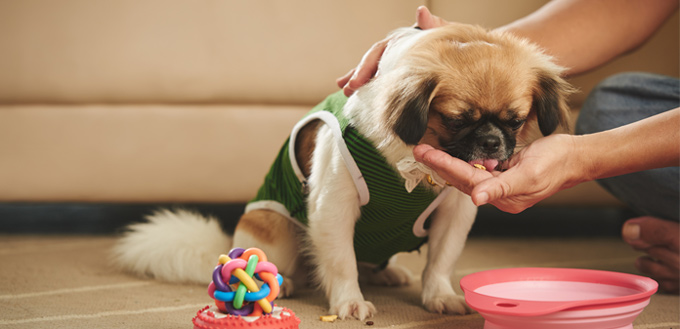 Is There Anything That a Dog Can't Digest?
There are many foods that dogs can't digest properly, but also foods that they digest very quickly. The enzymes in your dog's mouth are different to the enzymes in your mouth. This is partly the reason why there is such a variance between how long you take to digest certain food, how long your dog takes to digest certain food, and why not all human food is suitable for dogs.
One of the biggest contrasts between digestion times in dogs is that of corn vs bread. You'll likely find that corn will appear in your dog's waste in a matter of hours after it has been consumed, and not appear very digested.
In contrast, dog's find it incredibly difficult to digest and pass any significant quantity of carbohydrate, such as that in bread – mainly because they don't have the enzymes that are required to effectively break the carbohydrates down.
Some of the food items that dogs find difficult to digest, or that are poisonous for dogs to digest, include:
Dairy Products
Some fresh fruit and dried fruit
Caffeine
Chocolate
Garlic
Onions
Any of these food items consumed in even a small quality, can seriously impact your dog's health.
You May Also Like: Best Dog Food Brands
Is There Any Way to Predict the Digestion Time in My Dog?
Due to the vast variance in food types that dogs eat, and the number of influencing factors to digestion, there is no way to put an exact time on the digestion process of dogs in a broad sense. However, to get a better idea of your dogs digestion time, it helps to monitor how they eat, keep an eye on their overall health, and pay attention to the frequency and health of their stool.
Sources:
Paula Fitzsimmons, 7 Interesting Facts About Your Dog's Digestive System, PetMD
Dr. Jessica Vogelsang DVM, The Scoop on Digestion, Vetstreet
Ryan Llera, BSc, DVM, Feeding Times and Frequency for Your Dog, VCA