In our Fromm dog food review, we'll be looking at eleven of the best dog food products that Fromm has produced. Though Fromm may not be as well-known as other dog food brands, it has existed for more than a century. Fromm is best known for its gourmet and artisan canine recipes that focus on the wholesome nutrition that you just don't get from other dog foods. Whether you have small or large breed dogs at home, you can be sure that a Fromm complete dog meal will give your adult dogs everything that they need to thrive.
A Quick Overview of 11 Fromm Dog Food Formulas
Calories
First 5 Ingredients
Dry Matter Basis
Pros
Cons
Bottom Line
Rating
*Ratings are from Amazon at the time of publication and can change.
Is Fromm a Good Dog Food?
Provided that your dog does not suffer from any of the known common dog food allergies, Fromm Family dog food products could be a great alternative to whatever you're currently feeding your canine friend.
Fromm has a great range of quality products, including those that are suitable for underactive and overweight dogs, as well as puppies and senior dogs. Whether you have large breed dogs at home or a toy poodle sitting on your lap, Fromm certainly has a product for you. That's what makes Fromm dog food stand out for the numerous other dog food brands on the market.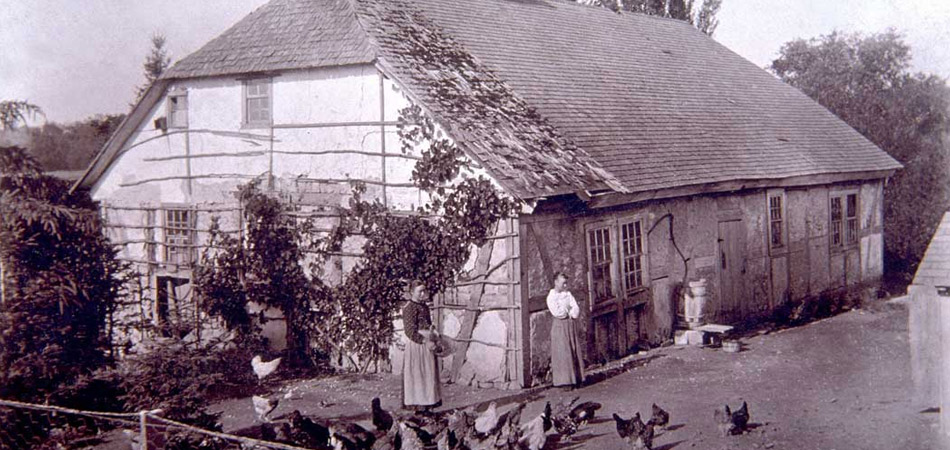 The Short History of Fromm Company
Fromm Family Pet Food had its modest beginnings in 1904. Back then, there were four Fromm brothers who worked together under the name "The Company", pursuing their dream of producing the most beautiful silver foxes in the world. They wouldn't begin carrying out their business plan until 1916.
1925 saw the brothers and their partners building their own food manufacturing plant geared at creating their nutritional recipes. Their business took off in the 1930s, with hundreds of people clambering for a job.
Eventually, this all led to the development of the first complete and balanced dry dog food that utilized large-scale scientific feeding trials in the 1940s. The first bag of Gromm Complete Dog Meal was sold in 1949.
Where is Fromm Dog Food Made?
Fromm Family pet food is manufactured in Wisconsin, where the company owns and operates two different dry food and treat facilities. These are located in Mequon and Columbus. There's also a wet food cannery owned by the company that operates in Eden.
Where Do They Source Their Ingredients From?
There is a statement on Fromm's website that declares that they do not source or use any ingredients from China because of reports of food safety violations. Other than this statement, there is no information about where Fromm Family's ingredients are sourced. They do, however, tell their customers that they are subject to random inspections by the FDA and USDA, as well as the Animal and Plant Health Inspection Service.
Product Lines – Differences and Which One You Should Choose
Fromm has three product lines for canines: Fromm Family Classics, Gold Nutritionals, and Four-Star Nutritionals.
Fromm Family Classics mostly contains chicken as the protein source and is designed for puppies, adults, and senior dogs.
Gold Nutritionals is formulated with various select proteins and wholesome ingredients. The recipes in this line are life-stage specific, and there are products for small and large breed dogs.
Four-Star Nutritionals is about variety. Each recipe is suitable for all life stages but there are more flavors to chose from, as well as grain and grain-free choices.
When it comes to choosing the product line that's right for your dog, consider what their individual needs are. Gold Nutritionals caters to specific ages, while Classics is good basic food and Four-Star has more choice.
To see how it stacks up to the competition, see our article on the Best Dry Foods for Dogs.
.
Let's Take a Closer Look at Ingredients
Brewers Dried Yeast
Brewers Dried Yeast adds some great nutritional content to dog and cat food. It's rich in amino acids and various B vitamins, making it an excellent ingredient to help your pet build up their immune system, while also promoting coat health and healthy organs.
Brown Rice
Rice is hard for dogs to digest. It's also a common dog food allergen, despite rice being seen as healthy for humans to eat. As long as your dog manages to maintain a healthy weight by themselves and doesn't have any digestive issues, adding a little rice to their diet is fine.
Chicken Cartilage
There are some that would label this as a chicken by-product that isn't needed in dog food recipes, while others would argue that there are benefits in including chicken cartilage as a part of the recipe. By adding chicken cartilage, dog food products get a boost of glucosamine, which can help with the flexibility of a canine's joints and muscles.
Chicory Root Extract
Chicory Root Extract is a natural supplement that contains prebiotics. This is completely safe for dogs to have in their diet and it can help them with any digestive issues they may be having. You may see it featured in dog food formulated for pups that have more sensitive stomachs.
Dried Tomato Pomace
Dried Tomato Pomace is a mixture of tomato skin and the pulp and seeds from the fruit that has been crushed and dried. As an ingredient, it's an excellent source of antioxidants and also provides a good amount of soluble fiber.
Fromm Dog Food Recall History
There was a recall in March 2016 of three of Fromm's canned dog food variants. This was done voluntarily after scientists of the company found higher levels of Vitamin D in three of their pate recipes distributed from December 2015 to February 2016.
How Much Does Fromm Dog Food Cost?
The price of Fromm dog food products varies, depending on which product line you're looking at and the weight of the product that you buy. To give some examples of the prices that you can expect from this brand, here are some of their products and the cost of those products from the GoFromm website:
Fromm Gold Small Breed - 15lbs
Fromm Senior And Reduced Activity Gold - 30lbs
Fromm Four-Star Game Bird - 26lbs
Fromm Four-Star Salmon - 26lbs
Fromm Four-Star Chicken A La Veg - 26lbs
Fromm Four-Star Duck A La Veg - 26lbs
Fromm Four-Star Lamb And Lentil - 26lbs
Fromm Adult Large Breed Gold - 30lbs
Where Can I Buy Fromm Dog Food?
There are a huge number of pet stores across the United States where you can procure your own bag of Fromm Family pet food. These include Petsense and Pet Supplies Plus, as well as many of your local neighborhood pet stores.
You can also find Fromm's dog food products on Amazon, but you can't buy them from the Fromm Family website. Instead, when you select the "buy" option on any of their products, you'll be given three options: gofromm.com, PetFlow, and Incredible Pets.
In a Nutshell, Is Fromm a Good Choice?
For dogs with grain allergies and canines that seem to be getting bored with their current food selections, switching to Fromm family foods could be the best decision that you make. The company concocts a delectable feast for pets; with each being specially formulated for their needs. There's a selection of three different dry dog food formulas that range from the simple to the gourmet, all maintaining a unique blend of premium quality ingredients that provide optimum health benefits for your dog.