It is never easy to zero in on the best dog food brand because everyone is entitled to their own opinion. But, if the definition of "best" includes having years of commitment to scientifically-based canine diets, a focus on the importance of high-quality meat as the first ingredient in dog food, and is staffed by professionals from the veterinary and nutrition sciences, then Purina Pro Plan should fit your needs perfectly.
In this Purina Pro Plan dog food review, we'll look at the brand's best sellers to help our pet parent readers understand why this brand could be the right food choice for your pup.
The 10 Purina Pro Plan Dog Food Formulas We've Reviewed
Calories
First 5 Ingredients
Dry Matter Basis
Pros
Cons
Bottom Line
Rating
Is Purina Pro Plan a Good Dog Food?
Purina Pro Plan is good basic dog food for pets that don't have a particularly sensitive stomach or any allergies. The brand is well-known for its friendly price point, but mostly for its unique formulation of dog food that pet parents around the world can attest to. They have a team of more than 400 pet nutritionists, behaviorists, and veterinarians working round-the-clock to formulate and design high-quality pet foods that come with remarkably delicious taste.
Where is Purina Pro Plan Made?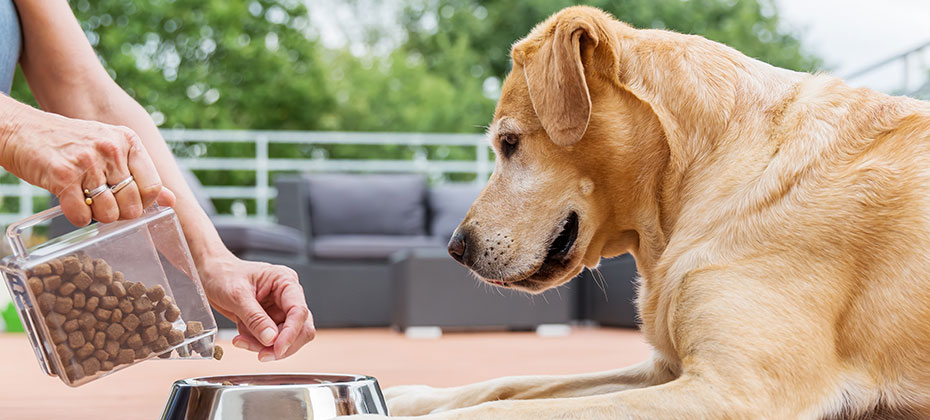 According to Purina's own website, 99% of the pet food products that they sell in the United States of America are also made there. They own all of their own factories and facilities in the U.S. and manufacture their products on those sites.
All of their U.S. facilities have on-site quality assurance laboratories and staff, too, which help them monitor the safety and nutritional value of the dog food they produce.
Where Do They Source Their Ingredients From?
As well as making almost all of their products in the United States, Purina states that they source most of their ingredients from the U.S., too. They even have a pet food ingredients source map on their website, where you can track and trace a number of the ingredients that they mention in their recipes.
For example, their beef is tagged in four locations in America, including New York and Texas.
What Formulas Does Purina Pro Plan Dog Food Have?
Purina has an extensive range of dog food formulas that make up the products that they offer. These include, but are not limited to:
Bright Mind
Calm & Balanced
Complete Essentials
Giant Breed
High Protein
Large Breed
Performance 30/17
Sensitive Skin & Stomach
They offer several more formulas and variations of flavors for those types. In addition, there are grain-free recipes available.
Let's Take a Closer Look at Ingredients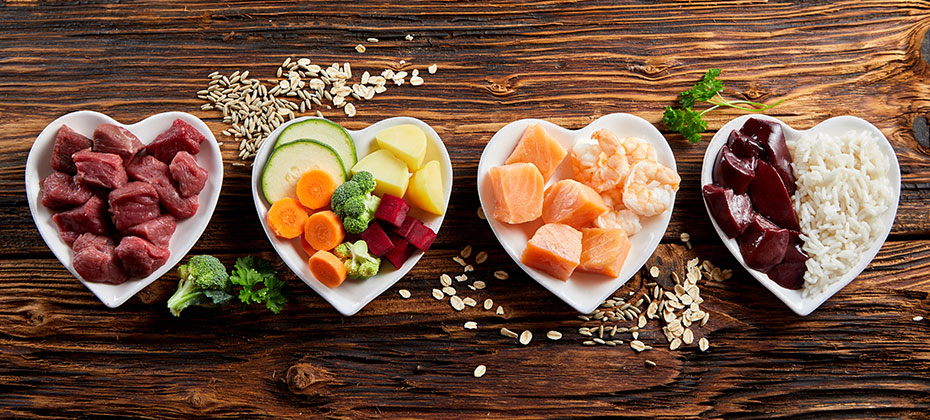 We can't go through every ingredient, but there are a few that pop up in most of the formulas that we've reviewed here that we believe would benefit from an explanation.
Beef Fat Preserved with Mixed-Tocopherols
Sometimes also written as "animal fat preserved with Tocopherols", this ingredient is a confusing one. As a pet parent, you probably aren't searching up every ingredient in your dog's food, and you may even ignore the more scientific-sounding ones like this. Tocopherols are a natural form of vitamin E, so this is basically preserved beef fat mixed with vitamin E to keep it fresh.
Beef fat is not an essential part of your dog's diet, and some dogs are allergic to beef. There's no real reason to add fat to a recipe when the same nutrients – not that there are many – can be found elsewhere.
Corn Gluten Meal
Corn is another allergen that you need to be aware of when it comes to dogs. Corn gluten meal is a by-product of corn processing and it's pretty useless as an ingredient. You could consider this a filler ingredient, but it does have some amino acids that it adds to the food.
Dried Egg Product
A huge number of dog food recipes used dried egg products, even though eggs are a common allergen for dogs. This ingredient refers to processed dried eggs that are easy to digest and can be a good source of antioxidants.
Fish Oil
Fish oil is an excellent addition to your dog's food. If your chosen dog food doesn't contain it, there are supplements for dogs that use the same thing Fish oil promotes a healthy heart, gives your dog a silky coat, and stops their skin from itching.
Garlic Oil
Garlic isn't safe for dogs to eat, and it's the same for garlic oil. Your dog won't get sick from eating a tiny bit, but it's toxic because garlic contains thiosulfate, which a canine's body cannot handle.
Poultry By-Product Meal
Poultry or chicken by-product meal is made from ground-up parts of a chicken that remain after the meat is taken away. It can include organs, bones, and cartilage. It's often used in dog food as a source of glucosamine, but it's not exactly healthy to feed your dog all these animal parts. If your pup needs glucosamine, try a joint supplement to support mobility issues.
Purina Pro Plan Recall History
There have, unfortunately, been several instances of product recalls throughout Purina's history. In the last 11 years, there have been seven product recalls across the cat and dog food ranges of the brand. Dog food recalls account for two of these.
The summer of 2013 saw Purina voluntarily recall a batch of Purina ONE dog food for suspected salmonella contamination. The recall affected 3.5-pound bags of Purina ONE beyond Our White Meat Chicken & Whole Barley Recipe Adult Dry Dog Food with a specific production code and best-by date.
Then, in March 2016, various varieties of Purina Pro Plan wet dog food (those sold in tubs) were recalled because of inadequate vitamin and/or mineral levels. The recall affected Pro Plan Savory Meals in 10-ounce tubs (Braised Chicken Entrée, Braised Pork Entrée, Braised Turkey Entrée, Grilled Salmon Entrée, and Braised Beef & Rice Entrée).
What We Like About Purina Pro Plan
A well-balanced formulation that uses high-quality animal proteins as the first ingredient.
Optimal levels of high-quality proteins for growth and development in dogs.
Includes prebiotics in its formulation for better digestion.
Formulations that are carefully adjusted to suit the nutrient requirements of certain dog breeds.
Provides better omega-6 to omega-3 fatty acid ratios whenever appropriate
Includes glucosamine in many product formulations, which aids joint health and flexibility.
History of producing high-quality products at very friendly prices.
Science-backed dog food recipes.
What We Don't Like About Purina Pro Plan
Many products contain corn, wheat, or soy, which are considered filler ingredients and aren't suitable for dogs with allergies.
Some dry and wet dog foods from Purina Pro Plan include poultry by-product meals and other meat and fish meal ingredients.
Wet dog food lists "added color", but does not state its source.
Some dog owners have reported that Purina Pro Plan pet food has upset their dog's stomach, which points toward the brand not being suitable for dogs with a sensitive stomach.
Where Can I Buy Purina Pro Plan Dog Food?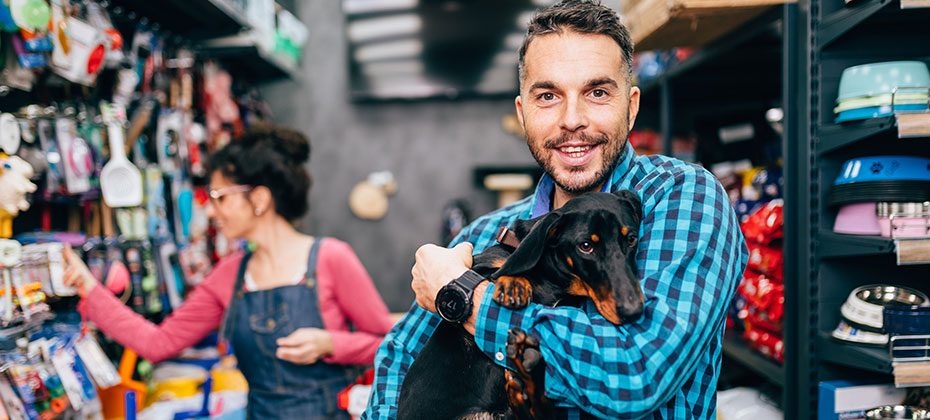 Because of the popularity of the brand, Purina Pro Plan dog food can be found practically anywhere. They're considered a commercial brand and are available in practically any store that sells pet food. This includes your local supermarket, pet supply store, and maybe even your local convenience store.
You can also buy Purina Pro Plan online, from sites like Amazon.
In a Nutshell, Is Purina Pro Plan a Good Choice?
Purina's commitment to the production of nutritious dog and cat food is enough reason to choose their brand.
If you look at Purina's reviews, you'll notice that it often ranks high among other brands, and the majority of pet parents have no issues feeding this pet food to their dogs. Purina Pro Plan is a brand of dog food that your dog can rely on for great taste and a decent set of ingredients. Overall, the Purina Pro Plan delivers the right kind of nutrition for modern pets at a price that is affordable.