Bringing home a new furry family member can be quite nerve-wracking, especially if you're a first-time pet owner! Fortunately, cats are one of the easier pets to own, once you've got them trained up. So long as you keep them clean, fed, and entertained, they usually take care of the rest. Whether you're thinking of giving an adopted cat a forever home or purchasing a kitten to raise from scratch (no pun intended), we've thought up everything you could possibly need to give them a great start with their new family and put it into our nifty new cat checklist, along with some little tips and tricks to help you figure out what to choose to clear your own checklist.
New Cat Supply Checklist:
Listed below are the 14 key items you will need to think about before bringing your new kitty home, along with our best suggestion of what you could purchase to cover that area. This cat adoption checklist isn't only for kittens, we have everything covered; from kittens to seniors, from indoor to outdoor cats, and from food to flea treatments.
Cat Food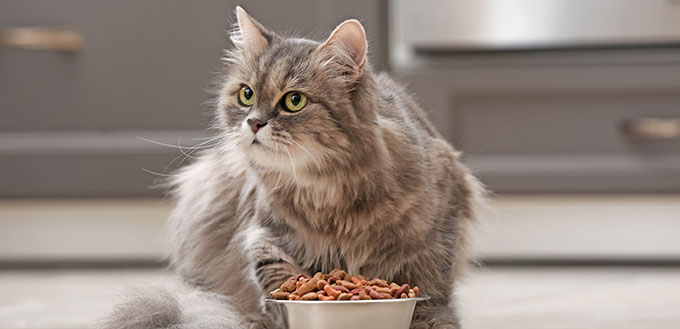 Picking the right food for your cat goes right to the top of our new cat essentials checklist. Good food will provide your kitty with the energy, fuel, and nutrition they need to have a strong and healthy life. Don't expect to pick the perfect food right away however, like humans cats can be picky or have intolerances that you won't know about until you start them on their new diet. So if your new feline friend seems to be having trouble with the food you have chosen, simply try something else until you find the diet that works.
Wet Food vs Dry Food
We have selected one wet food and one dry food for every age group for you to choose from; some cats prefer one to the other, or some owners even find that mixing the two creates the perfect balance for their cat to chow down on. Each has its own benefit and downside, with wet food being generally preferred for its texture and taste, but more expensive and generally more fattening than dry cat food. Whereas dry food may being more affordable but can be more difficult to convince a cat to eat, especially if they are fussy; even the best tasting dry food doesn't have the wet food texture.
Kitten Food
Blue buffalo have created a grain-free dry recipe rich in vitamins and minerals that are designed to promote a healthy immune system. Every kitten needs to be given the right amount of fuel to keep them active as they develop, and Blue Buffalo uses healthy carbohydrates to provide additional energy for those long days of exploring. Additionally, they have included a healthy dose of the fatty acids ARA and DHA to support a kitten with its overall development.
Although wet cat food can work out the more expensive option, it is a luxury your cat will thank you for. Wellness cat food focuses on providing a wet food recipe packed with high-quality meat and omega fatty acids. Additionally, they have included cranberries in their recipe to look after your kitten's urinary tract as well as carrots for the antioxidant element, perfect to maintain a healthy immune system. If you are looking for more options, check out our guide on the best food for kittens.
Adult Cat Food
Adults are slightly different than kittens in the sense that bone growth is not so much of a problem, they more so need to focus on muscle recovery. The older cats get, the more they will need to recover after an active day exploring, and so high protein food is extremely beneficial to them. American Journey has focused their dry food recipe around providing that protein, as well as eliminating any unnecessary non-nutritional fillers.
Check out our review of American Journey Cat Food.
With the addition of a healthy serving of gravy to help wash this delicious food down, Fancy Feast has found a way to balance nutritional value with decadence in their wet adult food recipe. Using only the best quality protein, available in three flavors; chicken, turkey, and beef. This food is also perfectly suited to be mixed with dry food, as it has plenty of gravy spare to help wet the biscuits.
Senior Cat Food
When purchasing food for a senior cat you need to be aware that they are not overfed, as they can struggle to keep their weight down, so looking for food with a good caloric density is ideal. Senior cats also require additional care for their bones and joints, and so fatty acids are a must. Natural fibers in the Hill's Science dry food help to keep senior cats regular, as well as this food providing a healthy supply of vitamins and nutrients to promote healthy bones, eyes, kidneys, and more.
Read here our detailed Hill's Cat Food Review.
It is especially important to watch your senior cat's caloric intake with wet food, as it generally has a higher fat content and is much easier for a cat to gorge themselves on if given the opportunity. Royal Canin has focused their 12+ senior cat food on providing plenty of fatty acids for joint support and a healthy coat. They have also created a recipe with reduced phosphorus levels, which will help to care for an older cat's kidneys and urinary tract.
Find out more about the best senior cat food.
Cat Treats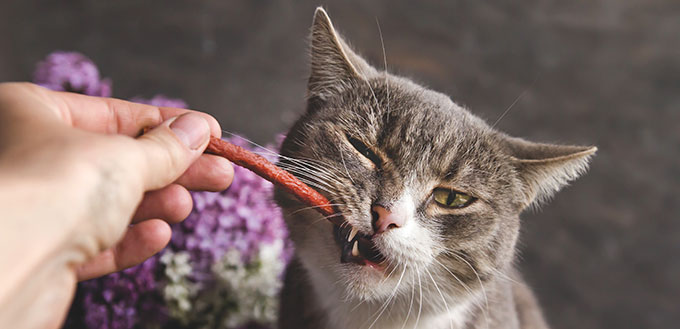 Cat treats aren't just for giving your cat a tasty little nibble once in a while, they actually have a whole range of uses for cat health! From protecting their dental hygiene to preventing hairballs and supporting their urinary tract, there are treats for everything. We have listed below our recommendations for the different medical support treats available as well as some single-ingredient treats, or even just your typical tasty bites of goodness. You can pick the perfect snacks before bringing your new cat home.
Customer notice: These treats are not intended as replacements for veterinarian services, but are designed to help maintain your cat's health. If you have any concerns regarding their health, please seek the advice of a trained professional.
For dental treats, VetriScience is a trusted brand that has developed a multi-layered treat that can help to control plaque and bad breath, as well as promote good overall oral hygiene. They have also included Zinc and Taurine in their recipe to support your cat's gum health alongside everything else. The yummy choice of ingredients also makes these treat palatable for fussy felines. A great addition to any cat adoption checklist, before bringing your new cat home.
Hairball controlling treats often have an ingredient that can help to coat ingested hair so that it may pass through the digestive tract properly. Hairballs, if left untreated, can cause severe constipation which can lead to other complications, and is most common in long-haired cats. Greenies have made our list because of their dedication to providing a hairball solution without the use of any artificial flavors, preservatives, or fillers. However, It is worth noting with these types of treats that you should follow the instructions provided, as too many can cause a laxative effect.
Calming cat treats work well alongside other calming products such as diffusers or collars and is ideal for particularly anxious cats. Separation anxiety is often a cause for antisocial behavior such as scratching, spraying, and inappropriate urination. If you're having to move home or leave your cat for a long period of time it is definitely worth having a pack of Pet Naturals calming chews available. What we like about the Pet Natural calming treats, is that they contain a calming agent which is suitable for pregnant and breeding cats.
Taking care of your cat's urinary tract is especially important if your kitty is a senior, or pregnant. If they develop a UTI, it can become an infection if left untreated. Giving your cat treats specifically designed to keep their urinary tract healthy is a worthwhile precautionary measure. Purina Pro has worked with veterinarians to developed treats filled with antioxidants that are designed to keep on top of your cat's urinary health. These treats can even reduce the possibility of struvite and calcium oxalate stone recurrence when used alongside a healthy diet.
For more information on the brand, check out our review of Purina Pro Plan Cat Food.
Some cats can be particularly sensitive to certain ingredients in typical cat treats. If you're putting together a cat adoption checklist, it may be worth picking something simple to start with before exploring the different treat options available to you. The Life Essentials salmon cat treats only contain one ingredient – salmon. These freeze-dried salmon treats are perfect for a new cat, as they remove the risk of a reaction (unless your cat is allergic to salmon) so that you can focus on getting them settled into their new forever home.
And now for your classic, delicious chewy treats. If you're bringing home a perfectly healthy new cat, you shouldn't have to worry about monitoring their health with the use of special treats – though it never hurts if you feel like you would prefer to. If you decide to go for the yummiest choice you can find, Temptations are top of our list. Loved worldwide by cat owners, the Tantalizing Temptation treat range offers crunchy treats with a soft and flavourful center. Additionally, Temptations have gone out of their way to develop their treats in as many flavors as they possibly can, to give you a wide range of choices.
Food and Water Bowls for Cats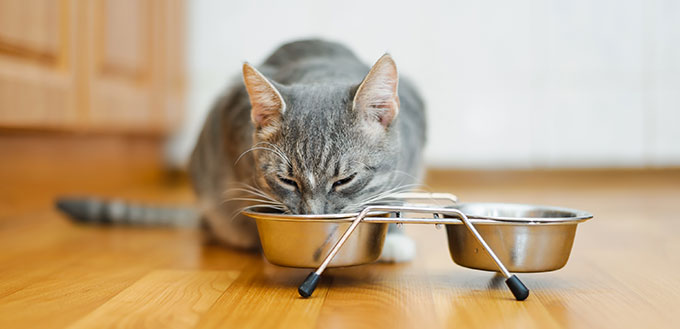 You have more choice when it comes to food bowls than you might think. We have selected a design from each type of food and water dish available to give you the full range and the opportunity to select the best design for your cat and your home.
Your standard water and food bowls can do the job quite nicely, however, there are also food and water bowls that have been designed for cats with low mobility, fussy cats, and even quirky cats. Raised bowls help if they can't reach down easily, automatic feeders suit cats that graze all day, and you can even get fountains water dishes for the running water effect.
If your new cat doesn't have any special requirements and you're not aware of any particular quirks that may need a specially designed bowl, then the classic food and water bowls are the way to go. We particularly enjoy these bowls for their classic paw print design and the old reliable stainless steel interior. Not only that, but they have non-slip rubber bottoms, so they can go on any floor surface in your home.
Ideal for cats that may struggle with their mobility and bending down for their food, the Pawfect Pets elevated food bowls do the trick nicely. This design has made our list for its simplicity. With a clean frame for the bowls to sit in, no muss, no fuss, an ideal design for almost any home. Additionally, this type of elevated bowl setup has the added purpose of being a great way to keep your cat's bowls together where they can't be easily tipped.
An automatic cat feeder is best suited to cats that enjoy slowly grazing throughout the day, rather than those that have meal times. Keeping the hopper filled up on this feeder is all you need to do, and the automatic gravity dispensing system will do the rest. Please ensure that you do not give a feeder like this to a cat that will gorge itself, as it will only cause them to pile on weight or make themselves sick.
Standard water dishes sometimes just aren't enough for those cats that like to drink from a running faucet instead. This cat water fountain design is more of a luxury than a necessity unless you have a cat that simply will not drink if it's not from a running faucet, in which case it serves a very important function. For cats that will only drink from the faucet, this would be a far more hygienic option, as well as saving you money on your water bill. Just be sure to regularly refresh the water so as not to allow harmful bacteria to build up.
Read in-depth Catit Flower Fountain Review.
Cat Crates & Carriers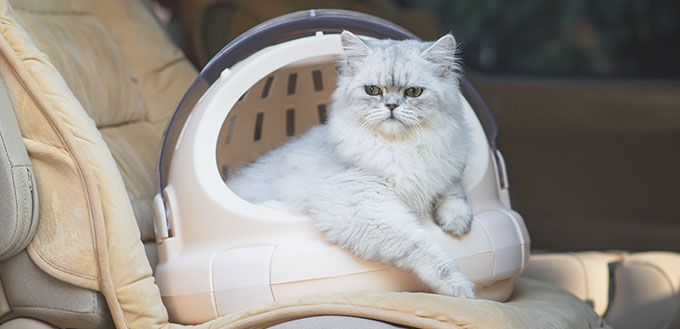 There are more options when it comes to cat carriers than you might think. It is always a safe bet with an unfamiliar cat to start out with a hard carrier and then switch to something that suits them better once you get to know them.
Hard carriers are best for cats that are likely to scratch or swipe in an attempt to escape, as their sharp claws would tear right through the side of a soft carrier. Soft carriers are better for cats that may struggle with carrier anxiety, as a softer environment is more comforting. They are also generally accepted by airlines compared to the hard travel crate.
You can even get soft collapsable carriers for well-behaved cats, which are far easier to store, or carrier backpacks for extra comfort and convenience during the long hauls. You can even get cat booster seats for your cat, which can give your kitty a view out of the window as well as keeping them more enclosed and secured in place whilst you are traveling. Car booster seats are particularly well suited to cats that don't like to be contained by a top cover, which can help with their anxiety levels whilst traveling and keep them content.
This style of crate is the norm amongst cat owners, as it provides them with a viewing window, whilst being safe and secure. What we particularly like about the Frisco crate is the fact that they have designed it with two doors, one on the front and one on top. This duel door design is perfect for difficult cats that may not like entering a crate through a small single entrance. Many cats prefer being able to hop into a boxed -space (hence why they enjoy cardboard boxes so much), and so the top door design goes down very well.
The Sherpa Airline-approved carrying crate is the perfect selection for a cat adoption checklist if the owner is likely to travel regularly with their cat via air travel. Many airlines do not allow solid crates in the cabin because they generally don't fit under the seat. However, a soft carrier is more malleable, as well as this particular design being modeled after a carry-on bag, for an easy fit once you have boarded your plane.
One thing to consider, however, is that anxious cats with a tendency to swipe at the sides of the bag may not be suited to a soft carrier, as they have a chance of ripping through the sides. Always check the information provided by your selected airline before purchasing a carrier if air travel will be a regular part of your cat's life.
Collapsible carriers are best suited to owners with small homes and a lack of storage space. We all know carriers are not small, and trips to the veterinarian are (hopefully) not very often, so the need for a carrier can be scarce. The Necoichi cat carrier bag is soft and breathable, to help your cat to feel as calm and comfortable as possible when being transported. Once again, this is a soft-sided carrier and so this may not be the best design for overly scratching or panicky cats. It is made of durable material for day-to-day wear and tear but is not designed to withstand a direct assault.
This is the ideal travel option for cats that are calmer outside of a carrier. Some cats are panicked by being contained inside something, and so you may well find that your feline friend responds better in an open case. The Petsafe booster allows your cat to see out of the window as you travel, so as not to feel shut-in. It has adjustable straps to help with stability, but it is worth noting that you should couple this booster with a harness to secure your cat in place and stop them from wandering around as you drive.
You might not think of something like a backpack to carry your cat, but this is actually the most efficient method. If you are having to take your cat on regular trips to the vets, or even having to go on long journeys with them, the backpack allows you to keep your hands free whilst keeping your kitty by your side. The JesPet carrier backpack gives your cat a great view with plenty of ventilation. This design of cat carrier is also used by hikers who wish to take their cat out to see the sights without the worry of them running away. Coupled with a harness and leash, you could take your cat out on a hilltop stroll for a change of scenery.
Read here our guide on cat carrier backpack.
Cat Toys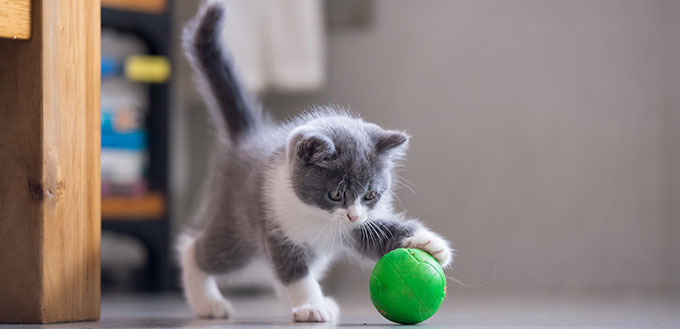 Types of Toys for Cats
Cat toys are essential for helping your new cat to stay alert, as well as giving them a bit of extra exercise and giving you a chance to bond with each other. Pet parenthood isn't just about bringing an animal home and feeding it. Whilst cats are low maintenance as pets go, they still require a bit of cat entertainment, such as toys to chance and puzzles to solve.
There are many benefits to providing your cat with some entertainment to keep them busy. Puzzle toys and interactive toys can help to curb separation anxiety as well as keep your cat sharp in their old age. Catnip toys are something both you and your cat can enjoy since it is always fun to see how a kitty might react to it. Toys that they can chase gives them a chance to practice their hunting skills, whilst soft toys offer them comfort. And particularly with younger cats, though age doesn't really matter, a teaser toy to bat at and jump on can be just what they need to blow off some steam and work through some excess energy.
This Frisco plush toy combines two great cat-friendly playtime elements into one! With the addition of catnip inside the little mouse design, the Frisco basic plush toy would be the perfect encouragement for your cat to engage, as well as helping their stress levels. An easy essential to add to your checklist as a new cat owner.
Much like the Frisco mouse toy, the Yeowww! banana plush also comes with the enticing element of catnip, to encourage your kitty to play. This design is a great alternative for cats that have a high prey drive. Cats with a high prey drive can become quite hyped up by animal-shaped toys, but fruit-shaped toys don't cater to that natural hunting instinct, and so they just become a plaything.
A perfect solution for busy owners and excited kittens! The SmartyKat electronic motion kitten toy creates the illusion of a small creature running in a circle, which is great for helping your kitty to practice those hunting skills. It is a rubbish design, with a sheet to cover the mechanism. The motor is very resilient to being stopped and started by your cat jumping on the toy and letting it go again, which means you can keep it going all day if you want to. Though for the best response, bring it out once or twice a day so that it is fresh and exciting for them.
One of the simplest and most classic designs of cat toys. Teaser cat toys are great for cats that don't show a lot of interest in playtime, since they just can't resist batting at something brightly colored and dangling in front of their face. Lazier cats often respond well to teaser toys, and so they can be used to get these types of cats to exercise if they don't show much interest in moving about all that often.
The Frisco interactive butterfly toy combines the mental stimulation of a puzzle with the physical stimulation of an interactive toy. It's an easy way to keep any cat entertained, with balls for cats to bat and butterflies to chase. It is a fantastic way to keep an older cat sharp, so long as they still engage in playtime.
Take a look at our article on the Best Interactive Cat Toys.
Cat Grooming Tools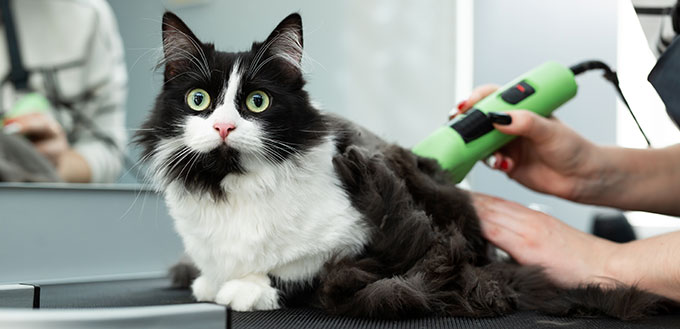 The required grooming supplies for your cat will depend on their coat. Cats with long fur are more likely to matt, and so keeping de-shedding tools nearly would be extremely helpful in keeping on top of them during shedding season. Whereas short furred cats generally only need a brush once or twice every couple of weeks, and so a simple brush would do the job nicely.
Something a lot of owners don't think of are the other grooming supplies you might need, such as clippers for cats with especially long claws, and a toothbrush to keep on top of their dental hygiene (yes, that's a thing). You can even get wipes that can help to soothe irritated skin and reduce dander.
The FURminator is an internationally renowned grooming tool. The comb itself is specially designed to reach beneath the surface layer of fur and reach the shedding underlayer. Generally, the topcoat does not fall away, and so the undercoat can become trapped as your cat sheds, which if left unattended can turn into matting. Keeping on top of brushing is particularly important with long-haired cat breeds, who are more prone to tangling.
Alternatively, there is the self-cleaning Safari brush, with retracting pins. The basic brush design is more general in the way that it gathers the fur with each stroke. However, the easy-clean design makes it much faster to use and easier to manage. A brush is one of the key items any cat owner needs on their checklist, and the Safari brush is perfectly designed to suit all fur types.
Check out our guide on the Best Brush For Cats.
You may find with an older cat that they are not able to retract their claws as easily anymore, and so clipping their claws helps them to avoid their claws getting stuck in fabric. Keeping a good pair of claw clippers in your home for your new cat will likely come in handy, and the JW Pet Gripson cat clippers are designs to suits all breeds and sizes of cats.
Read here our article on the Best Cat Nail Clippers.
Dental health is extremely important in all pets, and something that is often not thought of properly. Where there may be treats and toys available that can help with maintaining a cat's oral hygiene, the proper way to care for your cat's teeth is to brush them. Fortunately, Vetoquinol Vet Solutions have developed an enzymic poultry-flavored toothpaste specifically for cats, which can help to gently clean away plaque without irritating their mouth.
You may also like our guides on Cat Toothpaste and Cat Toothbrush.
Burt's Bees have developed a wipe to help cat owners keep their cat's fur and skin healthy. With the use of aloe vera and colloidal oat flour, they have developed a recipe for wipes that are non-toxic and easy to use. These wipes will help to clean your cat's fur of excess dander and nourish their coat and skin. These wipes are especially helpful for cat owners who may have mild cat dander allergies, as they can help to control the spread of dander around the home.
Cat Litter Box and Cat Litter
Not only do you want the right litter box for your cat, but getting the litter that suits both your convenience and the litter box that you choose is important too. Choices for litter boxes can vary from sifting trays, odor-controlling trays, and even automatic litter boxes. As pet parents, we all want to be sure that we're picking the right options to give our new cats the best start.
You will likely find that figuring out the perfect litter box is dependant on your cat's behavior over time. Some cats prefer privacy, some don't like a scented litter, some don't like the size or shape of their tray. The longer you have them, the more you will figure it out, and you may well find that you try a couple of litter boxes before you get it right.
For those cats that need complete privacy whilst they're doing their business, a hooded litter box is the best way to go. The Catit hooded litter box is simple but effective, with a disposable carbon filter that removed odor from the litter pan, and a clear plastic door so that your cat can still see if anything is coming. Cats typically don't like to feel trapped, and the clear window provides them with the security of a clear escape, should they ever need one. This is also a brilliant litter box for multi-cat households.
Read here our detailed Catit Jumbo Hooded Cat Litter Pan Review.
An ingenious design that separates the solids from the liquid, to save the house from that overpowering ammonia smell, as well as making the litter tray far more hygenic. As your cat uses the tray, the liquid passes through the pellets and into the disposable urine pad beneath, which can be easily removed using the pull-out draw at the front. Tidy Cats even provide you with replacement cleaning supplies, a scoop, and litter to start you out!
If you're looking for the more discreet option, you could always go for a hidden litter box. This clever design mimics a large plant pot, which means it can be put in plain sight without attracting too much attention. Just imaging the look on your friends' faces when a cat pops out of the plant pot after relieving themselves! The inside is also easily accessible by simply removing the top half of the plant pot, and the entire thing comes apart into five pieces for the occasional deep clean.
A great way to give your cat a bit of privacy whilst not shutting the waste out of sight is the ScoopFree automatic litter box. It comes with a semi-clear hood, so that you can see when your cat is inside, and so that some light still reaches your kitty whilst they're doing their business. But the most spectacular part of this design is the fact that it scoops itself with the use of an automated metal scoop that will trigger 20 minutes after a cat has left the box. It also has inbuilt sensors that can detect if your cat is inside and will hold the rake until after they have finished and left.
Find out more about PetSafe ScoopFree Automatic Litter Box.
The next best choice, if you can't get an automatic litter box, is a sifting one! It removed the risk of handling cat feces directly why using an inbuilt sifter to separate the waste from the litter. The Omega Paw Roll'N'Clean litter box even removes the need to take off the lid (except for during deep cleans). It works by having a curved edge, making it easy to roll, and sifting out the waste as the litter passes through the sifter to the right of the entrance. The waste is then deposited into a chamber which can be removed and emptied. Clumping litter works extremely well with this type of litter tray.
Find out more about Sifting Litter Box.
It is best to go with unscented when picking out litter for your cat, because cats have extremely sensitive noses, and if you were to get a scented litter that they find unpleasant, they will find somewhere else to go. The ScoopFree litter is composed of highly absorbent crystals that will absorb moisture and dry out solid waste, dramatically reducing the chance of any foul odor. Additionally, they have designed the packaging not to be removed, so that it can be closed up and thrown away once it is full, removing the need for you to handle your cat's waste directly.
Clumping cat litter works will all types of litter boxes. The World's Best clumping litter uses super dried kernel corn, for a 100% natural litter that is super absorbent. We would highly recommend using a clumping cat litter with a sifting litter box, as it stops liquid from falling to the bottom, so it can be easily removed just like the solid waste. A great added bonus of the World's Best clumping litter is that it's flushable and much better for the environment than classic clay-based clumping litter.
Frisco pine pellets are a very clever design, which utilizes the fascinating response of sawdust to moisture, in which the pellets turn to dust upon contact with urine. It is a perfect litter for removing the ammonia smell from a litter tray without the use of scented litter. Pine pellets also work very well with a sifting tray (provided the holes in the sifter are smaller than the pellets); if a bag is placed in the litter box beneath the sifter, the dust will fall straight through when the sifter is lifted. Though this will mean having to remove solid waste with a scoop, which is easily done.
And last but not least in our litter box section, something every cat owner with a litter box will need; a litter mat. Cat litter, regardless of the type you purchase, will track to some degree. That is to say that when your cat climbs out of their box, they will drag some amount of litter out with them. A mat to go next to their litter box, to catch that litter is essential to saving you from having to vacuum every other day. We have chosen the iPrimio litter trapping mat because it has been designed with holes in the top layer for the litter to fall through so that it can be collected up easily and tipped away. Additionally, the bottom has a non-slip base, with a plastic film to repel urine spills. Everything you need in a litter mat.
Scratchers, Trees & Condos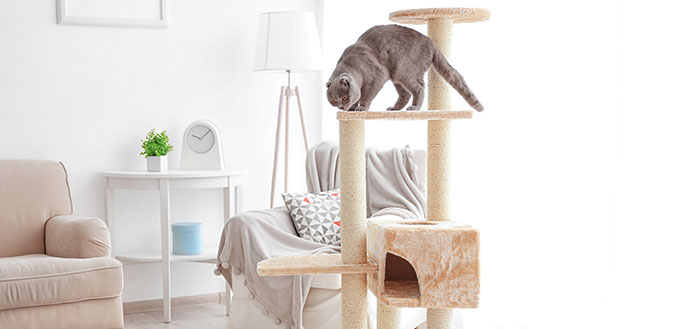 Another fantastic way to help a cat blow of steam, whilst also giving them the chance to sharpen their claws and save your furniture, is to buy a scratching post. If you're going to be bringing a cat into your home, cat scratchers are an absolute must, as cats have a natural tendency to want to sharpen their claws. A cat will look to furniture, walls, and banisters to keep them sharp if a scratching post isn't supplied.
You can even kill two birds with one stone by purchasing a scratcher that doubles as a shelter. Giving your cat their own shelter space helps them to feel secure if their surroundings are becoming a little bit overwhelming.
Cat scratching posts are a must-have for your new cat checklist if you want to save your furniture. Getting something like a Frisco scratching post would be ideal. It uses the classes scratching-post design, but with added height so that your cat can stretch as they use it, as well as having 4 distinct sides to give them a sense of variation. Additionally, it has a durable double-layer baseboard for stability, which is ideal for adventurous cats that may feel the need to jump on top of it.
This design of a cat scratcher more closely resembles a lounging chair, with catnip built in to help your kitty to relax. The PetFusion longe scratcher would actually work well alongside a scratching tower, as it offers an alternative option for cats that enjoy pawing as the ground. The ergonomic design of this scratcher also encourages your cat to stretch out and play, as well as it being dual-sided, so if they wear out one side, you can flip it over.
Whilst this may seem a little bit eccentric, if you can get a cat condo, we would highly recommend it. Not only does it give your cat a designated scratching spot, but there are several areas that can be used for shelter, as well as platforms for lifting your cat away from the ground (particularly useful for homes with other pets that may make your new cat nervous). Additionally, the multiple levels over 72″ of height with the Frisco cat trees and condos mean your kitty can get endless hours of fun from it, hopping from platform to platform.
Cat Bed & Blanket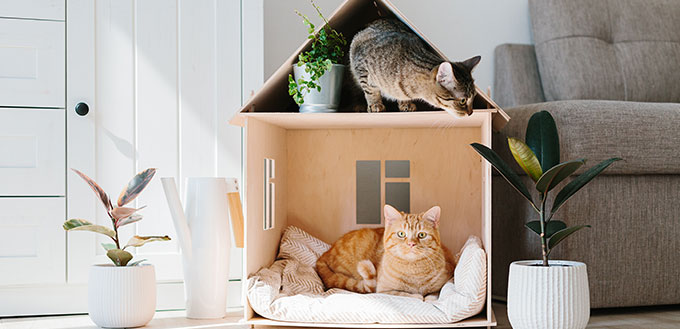 Another absolute essential would be to purchase a cat bed or a cat blanket, something that they can claim as their own. Cats need to have somewhere that they can feel safe and protected, this is often places like under the bed, but if you pick the right bed for your feline friend, it will work just as well. Additionally, some cats may have specific needs that have to be met in terms of accessibility, comfort, temperature, and so on.
An orthopedic bed is perfect for senior cats, whilst an elevated bed or calming bed can be great for anxious and skittish cats. Not only that, but cats often seek out a warm place to lie, and so a heated pad may well be all that they need to be at peace with the world.
The Best Friends by Sheri shag donut bed has been favored on many pet preparation lists, thanks to its comforting design and fashionable look. When looking for a new bed for a kitten, this bed has everything you need. The first sides provide them with something to lean against, whilst the deep edges around the central cushion give them a place to burrow themselves away. Not only that but the shag fabric was specifically used to imitate the feel of being surrounded by their siblings, helping them to feel more content and relaxed.
If you're bringing a kitten or cat home that struggles with its joints, one of the things you'll need want to look for is a bed that can support them. Frisco has developed a bed with easy access, so no having to jump over the sides or climb into awkward holes. Additionally, this bed has a 1-inch memory foam topper for additional support and comfort for your cat, so that they can rest easy.
This particular bed is more suited to nervous cats that like to be up and out of the way when they sleep. Cats like to know they are out of harm's way in order to rest properly, and particularly anxious cats find it very difficult to sleep in a standard ground-level bed. Frisco has created a simple but effective design of bed that provides your cat with a bit of elevation, a soft furry cushion for extra comfort, and full sides for added security. And let's not forget, the sleek neutral design is easy to fit into almost any home.
Best Friends by Sheri has proven how they can design a bed to comfort the most nervous of new pets and have followed that with a soft faux fur blanket. You may well find that your new feline friend doesn't take to using a car bed, and would rather sleep on the sofa, armchair, or your bed for that matter. Purchasing a shag blanket can still give them their own area, without the need for an entire bed. Additionally, a shag blanket provides additional warmth and comfort for any feline.
As a general rule of thumb, as animals get older, much like humans, they start to have difficulty with their joints. Cats live very active lives, and therefore put more strain on those joints in their old age than many other animals. Therefore, if you choose to adopt an older cat or one that had trouble with its joints, a heating pad would be a smart decision. K&H designed a heating pad specifically made for the delicate and hyper-sensitive skin of cats, and so it only creates gentle warmth, rather than heat, which can help to soothe aching joints in senior cats.
You may also like our guide on the Best Heated Cat Beds.
Cat Flea Treatment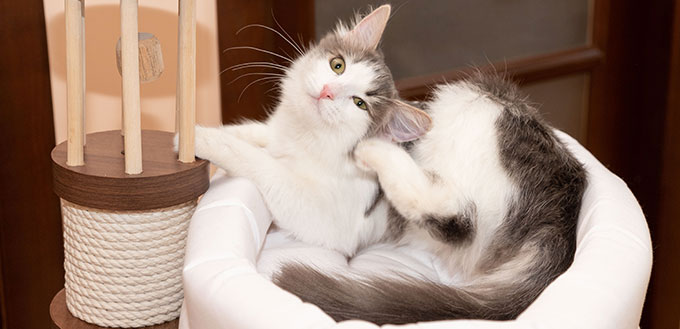 The arrival of your new feline friend into your home also means having to protect them, and in extension, you, against fleas, ticks, and mites. Be sure to decide on the flea and tick treatment you will be giving them straight away, as it needs to be applied monthly to have the full effect. Even if your kitty never steps foot outside of the home, you will want to ensure they are treated for and protected against fleas and ticks. Many people assume that if they have a house cat, they do not need treatment, this is a false assumption, as fleas or ticks can be carried into the house, affecting your cat nonetheless.
Advantage II is a sophisticated treatment that works to prevent the infestation of fleas and tickets. This particular listing provides you with two doses of treatment, covering you for two months, as you only need to use a single dose per month. It is important that you follow the instructions provided when applying this treatment in order to benefit fully from it. This is not a treatment to be used on kittens or cats weighing under 2.5lbs.
Find out more about Flea Treatments For Cats.
Collar and ID Tag for Cats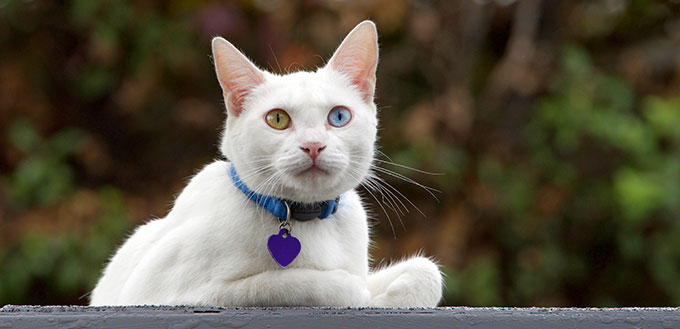 Of course, most pets nowadays are chipped, but that doesn't mean you shouldn't get them a collar. Cats without collars are often picked up and adopted without even giving thought to checking them for a microchip. So it is best to rule out that possibility and pick a collar and ID tag to ensure they will always make it home.
When looking for a cat collar, you want something reflective, with a breakaway function. Cats love to explore and are notorious for getting themselves stuck in strange places, so getting a collar that will allow them to escape and return home is a must. Red Dingo's cat collars are made to be highly reflective, with a multitude of additional safety features, such as a breakaway function, a quick-release catch, and a bell. These collars are available in seven colors and are made to be comfortable, durable, and water-resistant, with an adorable fish design running along the center.
Available in size colors, the GoTags ID tags are double-sided, with plenty of space for owner information, as well as your cat's name. While it is commonplace to have a pet microchipped whilst they are still very young, you should also look to don them with an external form of identification. This is to avoid your cat being picked up and adopted by another family who may not think to have them scanned for a microchip. ID tags are the perfect way to ensure you get your cat home again.
Cat Enzymatic Odor Neutralizer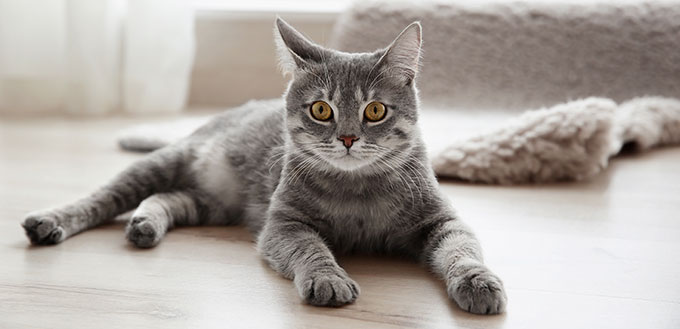 This is something you are most definitely going to want with a new cat in the house. All cats at some point in their life will pee or spray in the wrong place, causing an awful, incredibly difficult to mask, smell. Cat shelters will often rely on enzymatic odor neutralizers in order to prevent visitors from being turned off by the smell and leaving.
Spray and inappropriate urination is a common sign of antisocial behavior in cats, which can be caused by stress, excitement, or anxiety, therefore it should be monitored. If it is a regular occurrence, then it is best to seek the help of a veterinarian, who may be able to suggest ways in which you can help your cat deal with their anxiety.
One of the best cat tips that can be given is for every cat home to have some form of odor eliminator stashed away for emergencies. If you want to match wits with your cat, plan ahead and be ready to remove their scent before they decide to spray or urinate again. One of the benefits of enzymic cleaning supplies used for stain removal is that you don't have to worry about bleaching your carpet when you use them, as the enzymes react directly with the offending substance. Nature's Miracle provides a money-back guarantee for anyone who isn't sure, with the assurance that it will work perfectly. It is a brilliant pet-safe, super-effective alternative to the stronger chemical-based cleaners.
Catnip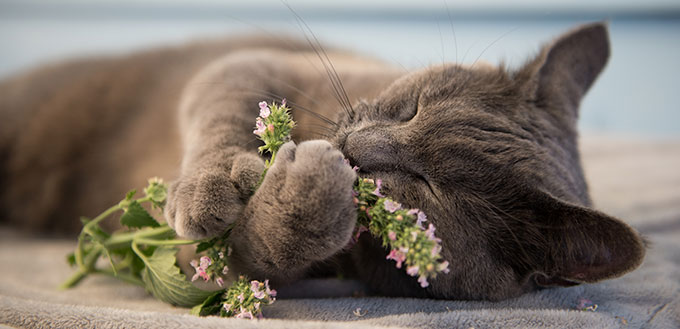 Nepeta Cataria, otherwise known as catnip, is a species of the genus Nepeta plant. Specifically, it is a member of the mint family and has very unusual properties when it comes to cats. Catnip can have a strong calming effect on cats, causing a highly affectionate, or relaxed response whenever a cat comes into contact with it. As a result, many owners take to using catnip to help stressful cats relax on occasion.
Yeowww! is a nationally renowned brand, producing high-quality, organic catnip for many years. This particular product is not complicated with the addition of preservatives, pesticides, or chemicals, it is simply a fresh, organic, dried catnip for your cat's enjoyment. When bringing a new cat home, something like catnip is one of the things that can help them to adjust and feel more content in their environment. Don't be disappointed if your cat doesn't seem to react to catnip, as around 10-30% of cats don't respond to it at all.
Cat Window Perch
We all know that cats love to watch the world go by. Often a cat will sit in the window and watch as birds fly past, stare at passers-by, sunbathe, or generally take in the sights. For houses with narrow window ledges, or even if you are just wanting to make it an extra comfy place for your feline friend to relax, a window-perch is an excellent idea. A window perch extends the space and creates a comfortable place for your kitty to stretch out.
Certainly one of the luxury items, but one your cat would thoroughly enjoy. K&H has released a window perch that doesn't even require a window ledge, just a window. This window perch is connected to your window via powerful suction cups and durable nylon straps. It is capable of holding up to 50 pounds, and is lined with a soft fleece pad, more than enough for a kitty to relax, or even two for that matter! Be sure to read the instructional information provided when installing the perch in order to get the full use out of this whimsical bit of window furniture.
Calming Diffusers & Collars for Cats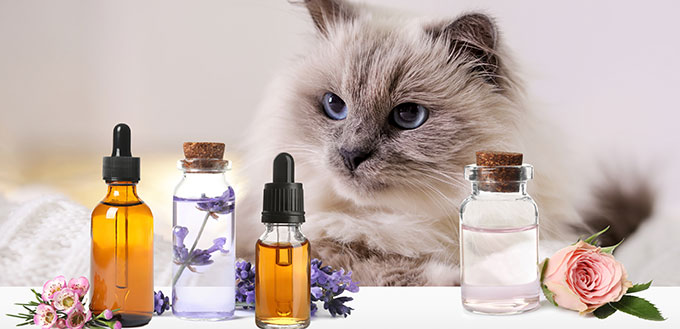 Last, but most certainly not least, when a net cat is bought home for the first time, adjusting to a new environment can be extremely difficult for them. The new sights, smells, sounds, and surroundings can be more overwhelming than you might think, and so doing all that you can to help your cat feel calm is vital.
Calming diffusers and collars are a great way to provide your cat with a calming atmosphere so that they can focus on adjusting to their new home through exploration, without being overwhelmed by anxiety or stress. A content cat is a happy cat.
Feliway has come up with the perfect calming design for our list of new cat products. Calming diffusers are used regularly for cats with anxiety and high stress levels, as well as cats that are still adjusting to having moved house. This particular diffuser costs around the average price of other diffusers, however, Feliway also provides you with a refill, so that you're covered for 2 months after your purchase. Bragging 30 days of constant effect over 700sqft, this is the ideal diffuser for any cat owner.
If you are unsure about the use of a diffuser or have a cat that is more often outdoors than they are in, a calming collar may be your better option. The Sentry calming collar has been used by cat owners all over for many years. Much like the Feliway diffuser, this Sentry calming collar helps to keep your cat calm for 30 days, but unlike a diffuser, it will go everywhere with them. This collar has been scientifically proved to reduce scratching, marking, excessive meowing or yowling, and inappropriate urination, and will generally help a cat to feel more content with the world. The perfect collar to go on the cat adoption checklist of supplies for when you bring your new cat home.
Sources: