For those who are not really familiar with the Beneful dog food brand, it is actually a product line of Nestle Purina PetCare. The name "Purina" should already raise some issues about its quality. Surprisingly, however, the brand is actually doing well in the market compared to the other pet food products of its parent company. Could it be that Nestle Purina PetCare has finally found a way to rebuild its reputation as a credible and trustworthy maker of high quality pet food?
In this Beneful dog food review we'll scrutinize every ingredient that the company puts into its formulas and determine whether the Purina Beneful truly deserves a place in your pet's tummy.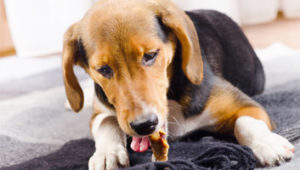 Benefood Dog Food Review
Beneful is a product line under Nestle Purina PetCare based in St. Louis, Missouri. Beneful is produced alongside other notable product lines of the company like Pro Plan, Dog Chow, Friskies, and ONE. The brand is the largest pet food company in the US and is the second worldwide.
As a brand, Beneful is relatively new having been introduced in 2001. The product line was conceptualized to appeal to pet parents who are looking for a different kind of dog food than what they are already accustomed to. The first product resembled stew and actually contained real beef pieces.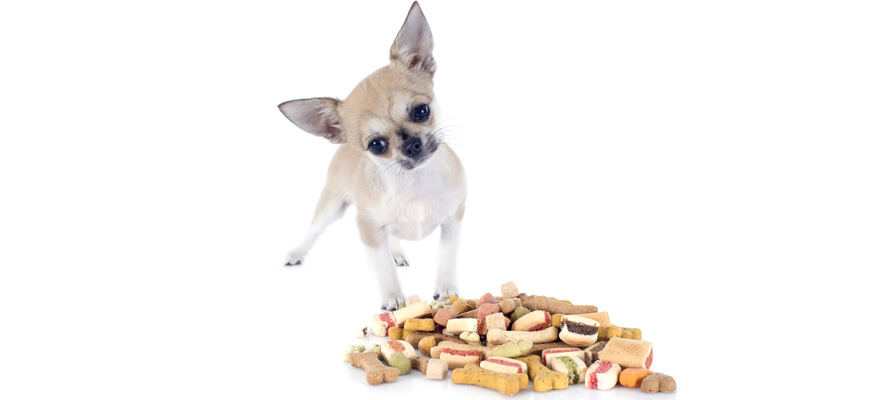 The product line was embroiled in a class-action lawsuit in 2015. The complaint cited the presence of toxic ingredients, particularly mycotoxins, in a number of Beneful dog food products. Purina countered by saying that the ingredients are all duly-approved by the FDA.
In March 2016, the company voluntarily recalled affected lots of its Pro Plan and Beneful product lines because of insufficient amounts of minerals and vitamins.
Why Choose Beneful Dog Food?
If you don't mind feeding your pet wheat, corn, and soy or any of the ingredients many pet parents are quite wary of, then Beneful should be a great choice. Its use of farm-raised animals is always a welcome development from a company that is generally known for putting more fillers into their formulas rather than real meats.
Pet parents who want a reduced-fat alternative to their current dog food, the wet dog food formula of Beneful is a great choice since it has one of the lowest dry matter fat content one can get from the market. However, just don't go asking about the levels of EPA or DHA from these products as there are none.
Individuals who would like to give their pets moderate amounts of calories and proteins just enough to meet their daily metabolic requirements can rest assured that Beneful will deliver such requirements to them. The calorie content of Beneful dog food is one of the lowest among the countless dog food brands. This should be perfect for pet parents who have dogs that are prone to obesity, diabetes, and cardiovascular problems.
Ingredient Analysis          
The true measure of a dog food brand's effectiveness as a provider of high quality dog food can be measured through the ingredients it uses. In this Beneful dog food review we're going to carefully analyze the ingredient mix of the brand as far as the 5 products that we've featured are concerned.
Below average to average proteins
Based on the 3 dry dog food variants and the 2 variety packs of Beneful wet dog food in this review, we determined the protein content for the dry dog food was 24.67% while the wet variety had 10.33%. When the moisture content of the said products was taken into consideration, we came up with the following dry matter percentage of protein: 28.35% for dry dog food and 44.9% for the wet food variant.
While it is easy to say that 45% is high, it should be noted that other brands of wet dog food can have protein content of as much as 55% for the wet version. For the dry version, most high-end, high-quality protein-rich dog foods come with at least 35% of dry matter equivalent. This puts the Beneful dog food brand well behind these protein-rich dog food products.
We noted that the first ingredient for the brand's wet food product is actually water and not an animal protein. This is very different from other brands whereby the animal protein always comes first. Moisture is always secondary and is often in the form of the broth from the cooked animal protein, not plain water. One wet food variant even placed its animal protein as the 6th ingredient, putting more emphasis on wheat gluten, meat byproducts, white rice, and liver.
Another point we'd like to raise is that there are many questionable animal products in the ingredient list. We've noted the use of the term "meat byproducts" or "liver". We're not sure what animal they took the byproducts or the liver from. This runs against every rule that veterinary nutritionists espouse when listing ingredients. The ingredients should always be clearly identified.
The good news is that Purina Beneful uses farm-raised animals in their formulations. We just don't get it why they don't want to just write 'chicken liver' or 'beef liver' if that is where they sourced the liver from.
Low to below average fats
As far as the fat content is concerned, Nestle Purina's Beneful brand comes with rather pleasing results. Its dry variants have an estimated dry matter fat content of 14.7% which is still a bit lower than other brands nearing the 20s. Its wet variant, however, is what is really surprising since it is only about a few percentage points from the minimum recommended fat intake for dogs by AAFCO. We computed the wet varieties of Beneful dog food to have a dry matter fat content of only 9.78%.
Not everything is good news, however. We couldn't find any information about DHA and EPA in the products that we've reviewed. We did manage to note the presence of linoleic acid in a few products, but this is basically an omega-6 fatty acid. We're more concerned about the omega-3s especially when it comes to immune, nervous, cardiovascular, and integumentary system health.
Average to above average carbohydrates
While both NRC and AAFCO doesn't provide guidelines about the correct proportion of carbs in dog food, we can only make an estimated guess based on the prevailing convention that the dog's diet should consists primarily of proteins. When the protein and fat contents were computed in both the dry and wet versions of Beneful we arrived at the following results: 56.95% carbohydrates for the dry and 45.32% for the wet.
We've seen dog food products that fare way better with the dry dog food formulation containing no more than 40% carbs while the wet food variety is in the lower 30s. The implication is that, while Beneful promises to utilize premium animal ingredients in its formulas, it is nowhere near the expected proportion of animal proteins. One can safely say that Beneful retains the characteristic of its parent company – using more carbohydrates as fillers instead of using more premium quality animal ingredients. This is where most of the corn and wheat that is present in many formulations come in.
Beneful meets NRC and AAFCO recommendations for micronutrients, although we'd like to point out that we sorely miss the probiotics, chondroitin, and glucosamine in other brands. While these are not recognized by AAFCO and NRC as essential nutrients, they can help in promoting healthier digestion, immunity, and joints.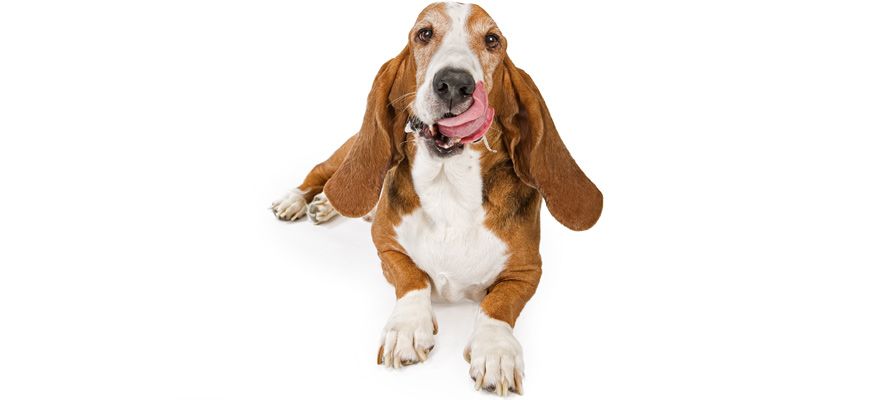 Other ingredients
One of the products in this review mentioned "artificial and natural flavors" as well as "added color". We are not absolutely certain just what kind of "artificial" flavoring was used or what variant of "added color" was used in the formulation. Suffice it to say that these 'ingredients' are even listed underscores the brand's continuing disregard for pet food product safety conventions.
Below average to average proteins

Low to below average fats

Uses farm-raised animals like beef and chicken in the formulation

Meets AAFCO standards for canine nutrition

Comes from an easily-recognizable brand
Water as the 1st ingredient in their wet food formulations

Some wet food formulation doesn't even put an animal protein as second ingredient, but rather as a distant number 6

Majority of products contain allergenic grains like wheat gluten, corn, and soy products

Many products put unnamed animal proteins, labeling them as "meat"

Some products contain 'artificial' flavors and added coloring

Does not contain DHA and EPA in many products

Does not contain glucosamine, chondroitin, prebiotics, and probiotics

History of product recall
Nestle Purina PetCare's Beneful dog food product line promises to deliver higher-quality animal proteins as its first ingredient. Sadly, there were instances when the first ingredient was not even an animal protein at all. Worse, there are also unnamed animal ingredients in the mix as well as artificial ingredients. Beneful may have a friendlier, more posh packaging, but it is nothing more than a plant-based dog food diet that contains below average to moderate amounts of animal proteins and more carbohydrate fillers.