One of the most often recommended human foods that can be given as very safe for pooches is peanut butter. It's rich in proteins, vitamins A and E, magnesium, iron, calcium, folate, and even zinc. While it is a bit oily, having both poly- and monounsaturated fats, you can expect that these are still good for your pooch compared to saturated and trans- fats. As long as you go for the unsalted ones, peanut butters for dogs should be an excellent choice as a yummy and nutritious treat. And if you're wondering which among the various brands of peanut butter treats for dogs you need to give to your furry friend, we've taken the liberty to search the market for you. Here are 8 dog-safe peanut butter treats you really have to give a try.
The Best Peanut Butter Brands for Dogs
Best Peanut Butter Brands for Dogs: Buying Guide
Best Dog Safe Peanut Butter Treats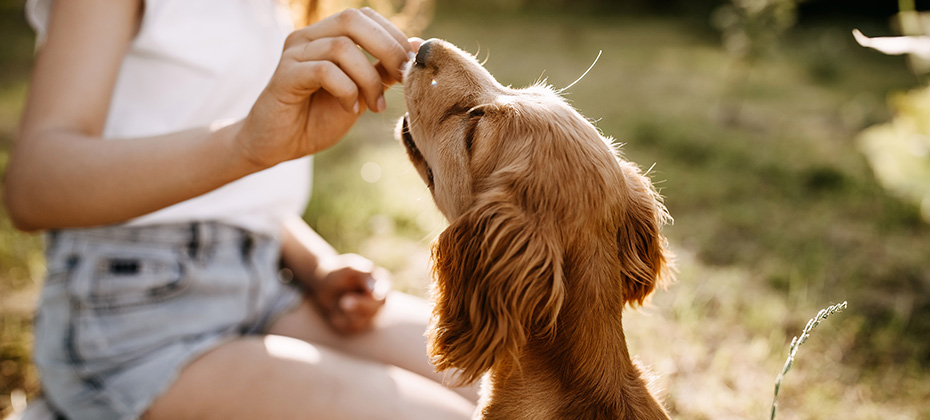 Peanut butter is tasty, that's a fact that cannot be overstated. Whether you're going at it with a spoon straight from the jar or slathering some between some bread. In that same vein, it is understandable why your furry little friend would be vying for a lick here and there. If one thing should be evident by now it's the fact that not all peanut butter snacks are great for your pet. But don't dwell on the negative, that equally means that some peanut butter snacks are incredibly healthy. These can come in quite handy when you want to reinforce good behavior or simply mask a pill.
So, there's no reason to be uneasy when it comes to peanut butter treats. As long as you go for peanut butter brands that do not contain xylitol and of course, chocolate you and your pup are home-free. There are even a handful of benefits that come with ingesting these gourmet dog treats. Not only are they a great source of protein, but there's healthy fat thrown in the mix.
Finding the Best Peanut Butter Treats For Your Dog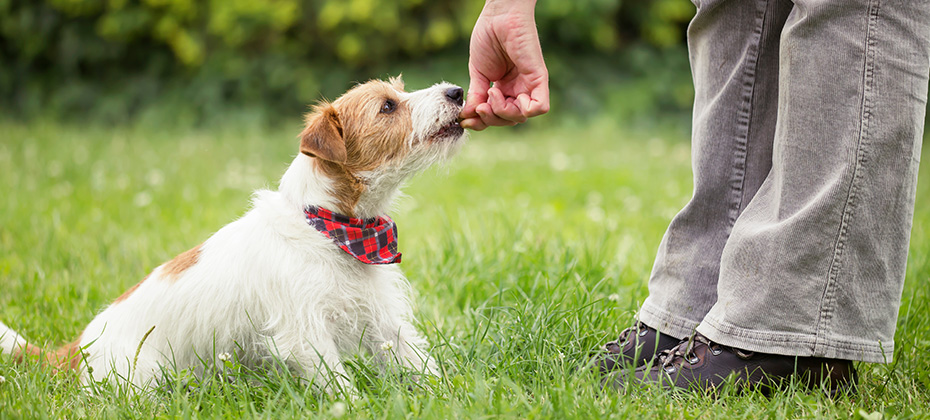 Steering clear of xylitol and chocolate is as clear a road map as ever. Nevertheless, it should be noted that some peanut butter treats are a lot healthier than others. Apart from a few known hazardous options, most of the stuff on the shelves is not so bad. Though they lack the infamous xylitol and chocolate, they may be ridden with preservatives and other additives that are generally not the best for dogs. In this case, look out for a peanut butter snack or simply a nut butter snack that has a low content when it comes to preservatives. If you can find one that has none at all, you've hit the jackpot.
The more natural the snack is overall, the better it is for you and your pup. For this reason, never get tired of reading those labels and checking out the ingredients list. Just because there's a large 'all-natural' sign attached don't rest assured that the treat is safe. In fact, xylitol itself is an all-natural sweetener, so there's a food for thought.
Another sure way to get the best option for your pet is to invest in some homemade peanut butter dog treats. In this case, all you really need is a peanut grinder and of course some peanuts. With these at your disposal, as well as a few other natural ingredients here and there, you could be on the verge of quitting store-bought options altogether. You can equally tweak some common store-bought recipes to make something just as delicious but a lot healthier. The Internet is also a good source of tasty recipes that are sure to entice and nourish your pet. What you have to constantly do is to research the ingredients you're adding into the mix. Staying in the know is the ultimate way to ensuring that your pet is not ingesting food that is detrimental to their health all in the name of 'healthy peanut butter treats'.
Conclusion
These peanut butter treats are not only safe for your pooch. They are also specially formulated for your furry pal and are not necessarily the peanut butter that you and your family consume. This makes them safer and more attuned to the nutrient needs of your pooch.
Sources:
Dr. Sophia Catalano, DVM, Can Dogs Eat Peanut Butter?, PetMD
Suz Redfearn, Healthy Treats for Your Dog, WebMD