With all the options regarding canine food, it's a miracle to find one that resonates well with your furry little friend. The matter becomes a lot more sensitive when it involves puppies. Just like it is with human babies, a puppy's system is not quite seasoned enough to handle everything, so you need to put in quite some thought when picking the right one. No doubt, as pet parents, wanting the best for your furbaby is a given, and as such, we've decided to make the search a whole lot easier. Below are some of the best puppy food on the market – you simply cannot get it wrong with any of the options below.
The 10 Best Puppy Food Recipes 
Best Dog Foods for Puppies: Buying Guide & FAQs
It should be evident that whether you have a healthy dog down the line or liability depends largely on what they eat as puppies. Truly, there are tons of food options to pick from in the market, but you have to be cautious not to get overwhelmed by these, so you don't make the wrong choice. The article below will guide new pet parents on how to best navigate their growing babies through puppyhood regarding nutritional needs. It also answers some of the questions most puppy owners ask.
What to Look for in a Puppy Food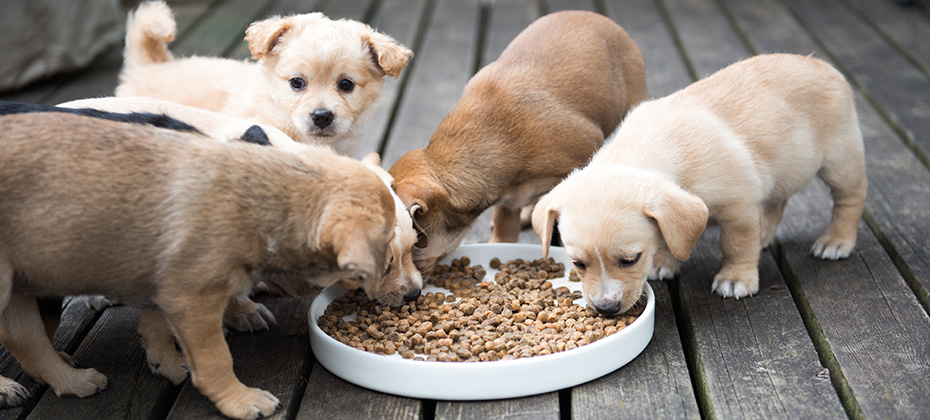 Puppies have distinct needs for food, which differ even more based on their breed, age, and more. While some things may vary, some remain the same, like their general need for a well-balanced diet. Be sure to scour puppy food reviews to ensure that the below features are in place:
Quality Protein
Proteins are the OGs of your puppy's diet and should make up at least 22% of their whole meal. As humans, dogs require amino acids, the primary building blocks their organs and systems need to form properly. While their body can produce half of the amino acids they need, the remaining half should come from what they eat. Proteins derived from animal sources like chicken meal, fish, duck, etc., are the best because your puppy will find them yummy and loaded with all the essential nutrients needed for proper development.
Healthy Fats
As proteins do the base work, building cells that develop into tissues, organs, hormones, and immune systems, among other things, healthy fats provide the boost these structures need to be efficient. DHA, an omega-3 fatty acid, is a must-have ingredient in puppy food as it plays a pivotal role in their brain and eye development. Healthy fats should make up at least 8% of your puppy's balanced meals.
Carbohydrates
Puppies are generally very active, so they use a lot of energy. Proteins and fats supply ample calories, but carbs provide a more substantial amount that ultimately fuels their escapades. While proteins serve as energy reserves, carbs are a more immediate source because of how quickly they get converted and used up. However, it is advisable to go for safe options like rice and potatoes instead of corn, wheat, and soy, which some puppies may have issues with.
Vitamins, Probiotics, and other Micronutrients
Vitamins, probiotics, and micronutrients play such vital roles in your puppy's body that they should not be overlooked. Probiotics help transition from their mother's milk to other food smoother, while elements like calcium and phosphorus are responsible for healthy bone development. Then, vitamins help boost their immune systems, among other functions.
Check out our review of Probiotics for Dogs.
What to Avoid in a Dog Food for Puppies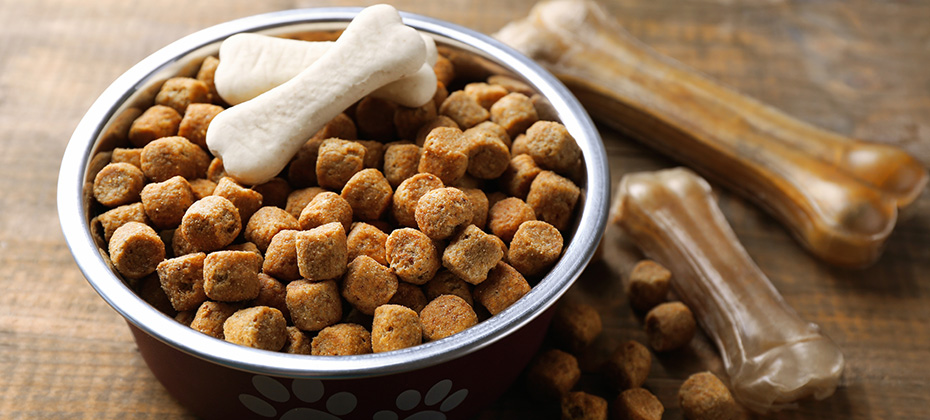 Rendered Fat
Fat itself is not a problem, but the quality of the fat should be a concern when it comes to your little furry friends. Rendered fat does more harm than good as it contains little or no nutrients and can be a breeding ground for harmful microorganisms that can cause health problems like pancreatitis and liver damage.
Artificial Preservatives
It is preferable to skip preservatives altogether, but if you must, go with natural alternatives like vitamins C and E. Artificial preservatives should be avoided at all costs because they are made of chemicals known to be extremely toxic to dogs. Some chemical preservatives to avoid are BHA, BHT, Propylene Glycol, and Ethoxyquin.
Overcooked Ingredients
Just as it is for humans, fresh food is richer than processed food for a puppy. This is because the latter is often cooked at such high temperatures that the protein content ends up denatured, and the number of beneficial nutrients in the food is significantly reduced.
Should You Feed Your Puppy Dry or Wet Dog Food?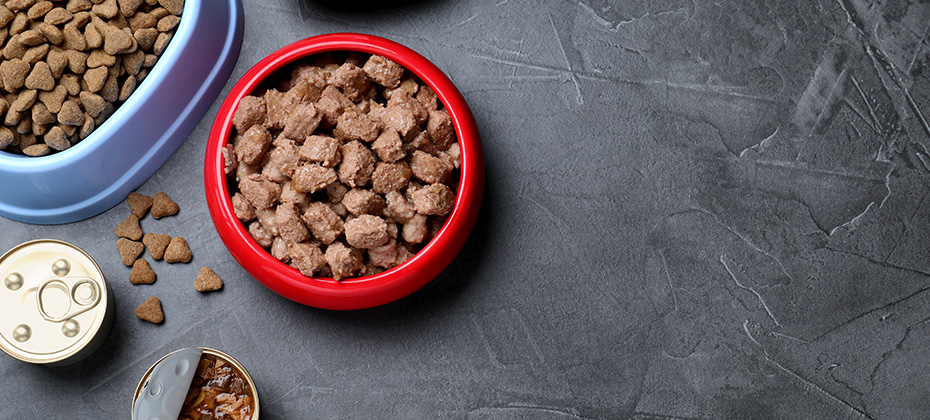 Both dry and wet dog foods are great choices as long as necessary precautions are taken. On the one hand, wet food has higher water content, which is excellent for hydration, and your puppy will naturally be drawn to it because it's fresher and smells better. On the other hand, dry dog food tends to be less expensive and easier to preserve but may contain fillers, artificial flavors, and preservatives and can be hard for puppies to chew. Ultimately, the choice is yours. That said, feeding your growing puppy dry and wet food is a good idea.
Best Puppy Food Brands
Merrick Grain-free recipes– This brand's puppy foods feature real deboned chicken and meat as the first ingredients and whole foods that are completely grain-free to provide quality nutrients for all puppies with less risk of common allergies.
Wellness – With a team that includes veterinarians and experienced animal nutritionists, Wellness puppy food recipes guarantee natural nutrition. Rest assured that it contains only the good stuff in sizes just right for your puppy's little mouth.
Blue Buffalo – Your baby pet wants food it enjoys, but you worry about the quality because you know better. Affordable yet rich, Blue Buffalo makes food that meets both the pet's and the parent's needs.
Purina Pro Plan – By the demands of vets and pet owners, this brand specially formulated puppy food to meet the nutritional requirements of all breed sizes. Even better, it is further applicable at different stages of their development and at budget-friendly prices.
Our Top Pick
Made with the best natural ingredients and enhanced with the brand's exclusive LifeSource Bits formula, the Blue Buffalo Life Protection Puppy Dog Food is our top pick. This dry puppy food recipe balances vitamins, minerals, and antioxidants from fruits and garden-grown vegetables with real deboned chicken meal and non-allergenic meal whole grains as its primary ingredients. It also contains a combination of Omega-3 (DHA) and Omega-6 (ARA) fatty acids found in mama's milk to support the cognitive skills of your puppy. It is the perfect small-breed puppy food suitable for large breed sizes. Importantly, it contains no artificial additives or poultry by-products, making it suitable for all growing puppies.
You may also like our article on popular dog food brands.
Sources:
Niki Parker, DVM, What Is the Best Dog Food?, PetMD
Dog Nutrition Tips, ASPCA
Frequently Asked Questions
Start by determining the amount of food your puppy needs daily, then divide the food equally into 3 or 4 servings. For those between 8 and 12 weeks old, it is generally recommended to feed them four times daily, while those between 3 – 6 months old can be fed about three times per day.
Breed size and calorie content, among other things, should factor into how much food you give your puppy. Nevertheless, food packages usually come with a recommended feeding amount based on a dog's weight. You can start with that and then adjust later to keep your dog from undereating or overeating.
While once or twice may not be harmful to their growth, it is not advisable to steadily feed your puppy regular adult dog food. Puppy food is specially formulated to meet their nutritional needs at that stage and feeding them regular dog food trumps that. Even worse, feeding adult dog food to a growing pup long-term may cause your furbaby certain health issues down the road.
This is entirely dependent on your puppy's breed. While it is safe to transition smaller animals to adult food between 9 – 12 months, medium to large sizes should begin at 12 – 18 months. When in doubt, consult an animal nutritionist or vet, and keep in mind that it is safer to switch late rather than too soon.