A dog couch cover is a must-have for every pet parent who values time spent snuggling up close with his or her beloved dog. Every dog lover knows that one of the joys of having dogs in the house is that they can make dull moments really interesting. They can snuggle up to you while you're watching TV or even enjoying a good read. And when you're feeling all gloomy and down, they can comfort you, too.
Unfortunately, they can also use your furniture as their personal comfort zone when you're not around, leaving your sofa, recliner, couch, or even loveseat at their mercy. Protect your furniture with any of these dog couch cover products. It will save your furniture from pet-related damage while also simplifying its upkeep.
At a Glance: The 11 Top-Rated Dog Couch Covers
| Editor's Pick | Product Name | Price | Rating |
| --- | --- | --- | --- |
| Best Overall | Sofa Shield Original Patent Dog Couch Cover | Buy on Amazon | 4.4 |
| Best One Piece | SureFit Deluxe Furniture Dog Couch Cover | Buy on Amazon | 4.3 |
| Best Waterproof | Mambe Waterproof Furniture Dog Couch Cover | Buy on Amazon | 4.6 |
| Easy Care | Rose Home Fashion RHF Velvet-Sofa | Buy on Amazon | 4.4 |
| Best for Chair | Elaine Karen Deluxe Reversible Chair Furniture Protector | Buy on Amazon | 4.0 |
| High Quality | Easy-Going Sofa Slipcover Reversible Sofa Cover | Buy on Amazon | 4.4 |
| Best with Straps | Gorilla Grip Original Soft Suede-Like Sofa Protector | Buy on Amazon | 4.1 |
| Best for Small Dogs | Furhaven Water-Resistant Reversible Two-Tone Furniture Cover | Buy on Amazon | 4.2 |
| Budget Pick | CELINE LINEN Reversible Quilted Couch Protector | Buy on Amazon | 4.1 |
| Easy to Use | Elegant Comfort Reversible Furniture Protector | Buy on Amazon | 4.2 |
| 4 Pieces | Easy-Going 4 Pieces Stretch Couch Cover Sofa Cover | Buy on Amazon | 4.6 |
*Ratings are from Amazon at the time of publication and can change
Best Couch Covers for Dog Hair
Best Dog Couch Covers: Buying Guide & FAQs
If you own an indoor dog or a cat, you know the struggles of trying to keep both your pets comfy and your furniture clean. Thankfully, couch covers exist – by providing a barrier between your pet and your sofa, a cover can not only keep your furniture clean and neat but prolong its life as well. But more on the benefits of pet furniture covers later; for now, let's focus on finding the right cover for your needs and budget.
While finding the right dog sofa cover may be tricky (there are quite a few factors to consider!), it's certainly doable. And we're here to help – not only have we covered some of the best dog couch covers on the market, but we've also put together a detailed buying guide. Here, we talk about the things you should look for when buying couch covers, certain things you may want to avoid, and the various advantages of using pet sofa covers. We also answer some of the commonly asked questions about couch covers for dogs, so stay tuned until the end of the guide!
What to Look for in a Pet Couch Cover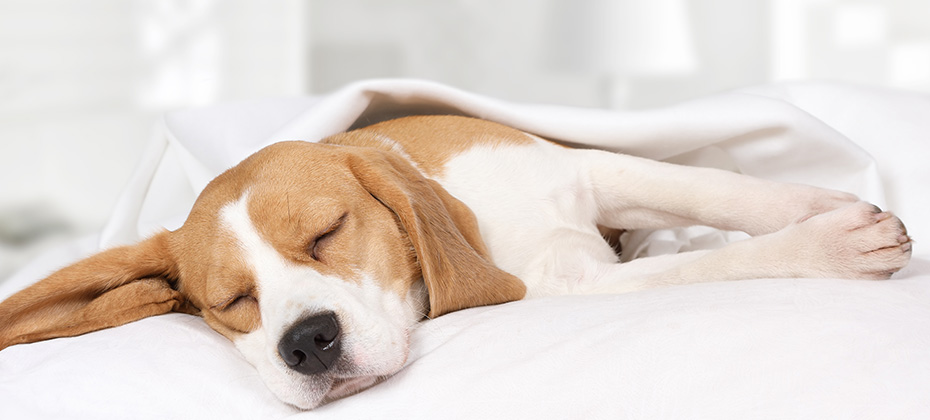 To find the right pet couch covers for you and your pup, it's important to pay attention to certain features and things before making your purchasing decision. Here are the 5 most important things to look for.
Quality Materials
First and foremost, look for covers that are made from good-quality materials. Here's what we mean by that: to really protect your couch from scratches, hair, dirt, and odor, a couch cover needs to be made from a durable material that can withstand your pet's paws and claws. Ideally, the material should also have some water-resistant or repellent properties so that your furniture doesn't get stained from drools and bathroom accidents.
Correct Size
You can get the best couch cover in the world, if it doesn't fit your sofa, it's no good. So take some time to measure your furniture and compare it with the dimensions of the cover you like. Sometimes, a cover will actually be slightly smaller or bigger than advertised, so go through several reviews as well, so you can see the experiences other customers had with the product.
Good Design
Another important thing to look for in a good design, meaning a cover that is easy to install and remove, and one that doesn't move and slide the moment you sit on it. If you want 100% protection, look for stretchable covers or protectors with sofa arms as these provide more of a barrier between the couch and your pet.
Appropriate Style
A couch cover has more than one function – besides protecting your furniture, it should also complement your home décor. So take some time to find a cover that nicely matches or complements the style of your couch and that fits well with the rest of your room. Speaking of matching, if your dog sheds a lot, it may be a good idea to choose a cover in a color that matches your dog's hair. This will reduce the visibility of pet hair and may make a pretty huge difference in how neat your living room looks.
Convenience
Finally, it matters how easy or difficult it is to take care of the cover and maintain it. For one, you want a cover that you can easily and quickly clean and wash, meaning vacuum when necessary and machine wash when more thorough cleaning is required. Two, you want a product that doesn't actually need to be washed frequently. In essence, a cover that does a good job of hiding pet fur and dirt and doesn't absorb odors very much. If the cover is reversible, that's even better as it can prolong the no-washing period, plus offer a backup surface in case the other side gets permanently stained.
You may also like our article on Vacuums for Pet Hair.
Benefits of a Pet Sofa Cover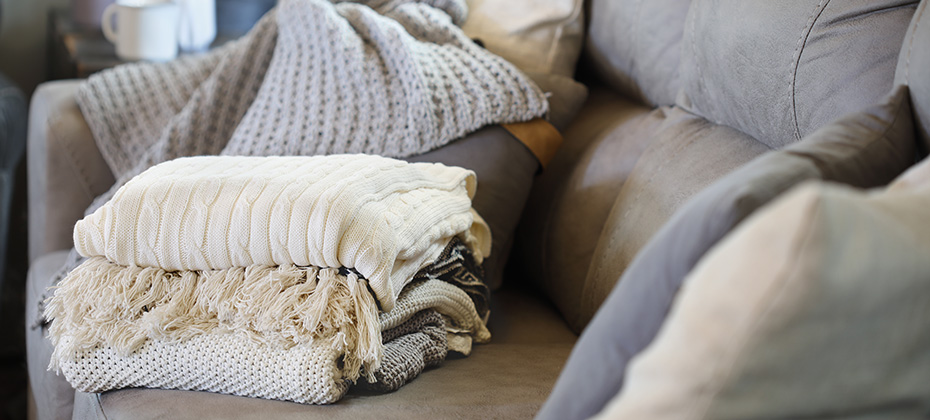 Using a dog sofa cover comes with many benefits, with the following two being the most important (and obvious!) ones:
Protects the furniture from hair, spills, and messes
if your pets shed like crazy, you know how hard it can be to remove their stuck-in hairs from the furniture. Add to that dirty paws, drooling mouths, and bathroom accidents, and you get completely ruined sofas and couches. Thankfully, thick, water-repellent couch covers can withstand all that and more. As a bonus, it can be easily washed and replaced, which cannot be said about most couches.
To help you protect your home from dirty dog paws, you may find our articles on the Best Dog Paw Washers and the Best Dog Doormats useful. Check them out!
Protects the furniture from chewing and scratching
it's no secret that many dogs like to chew on anything they can get their teeth on, including their owners' sofas, couches, and chairs. Some do it not because they like it, but because they struggle with separation anxiety or they're going through a teething period. Likewise, cats will often scratch furniture, especially if their scratchpads don't feel particularly satisfying anymore. With a durable, thick, pet couch cover, you can protect your couch from chews and scratches, thereby prolonging its life and saving yourself money long-term.
Frequently Asked Questions
All sofa covers in our Top List can be machine washed. That said, all covers are different, so the exact washing instructions may slightly vary from model to model. However, it's safe to say that you can't go wrong with washing your furniture cover separately on a delicate cycle (often in cold water), with a gentle detergent.
This entirely depends on how quickly your sofa cover gets dirty. If you have just one pet who is either very clean and well-behaved or only occasionally sleeps on the sofa cover, you can get away with washing it once in two to three months, especially if the cover is reversible. If you own multiple pets, it's a good idea to wash the cover at least once a month, or more, depending on your pet.
To get the correct size of the couch cover, you first need to measure the couch itself. Never buy covers smaller or much bigger than your furniture, as in the first case, they won't be able to protect the whole couch well, and in the second, they will hang awkwardly and slide around when you or your dog sit on it. So get yourself some measuring tape, measure the dimensions, write them down, and compare them to the dimensions of the cover you wish to buy. It's fine if the cover is slightly bigger than the couch, but it shouldn't be smaller.
Protecting your furniture from pet accidents, spills, shedding, dirt, and other particles that may be brought by your dog can be made super easy by using any of these 5 best dog covers for furniture. While not all of these are waterproof, all of them will nevertheless protect your furniture while adding a new design element to your room.