Every responsible pet parent knows that the key to a healthier pet dog is providing it with the right kind of dog food carrying the right nutrients in their correct amounts. Unfortunately, many of today's commercially available dog food brands come with way too much filler – empty calories – that many dogs are getting sick. One of the brands that are making a claim for providing pets with the best and most appropriate nutrition is Dogswell Nutrisca dog food. It's not a really popular brand and has been in the market for only about 15 years.
However, a glimpse of dog food reviews reveals very favorable assessments about the dog food brand. It's about time we put the Nutrisca dog food brand for a closer scrutiny in this Nutrisca dog food review.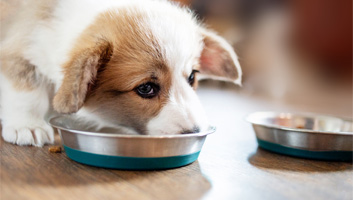 Company Information
Nutrisca is a brand of dog food made by Arthur Dogswell, L. L. C., a private pet food company that was established in 2003 by Marco Giannini who still heads the company as its Chairman, CEO, and President. Literature search reveals that Giannini had a German shepherd that had hip dysplasia. Giannini's experiences caring for his GSD paved the way for the establishment of Dogswell as a pet food company envisioned to provide functional benefits to pet treats. Dogswell offered jerky bars, canned food, freeze-dried dinner bites, dry food, jerky, treats, and other pet food products and treats. It is headquartered in Los Angeles, CA.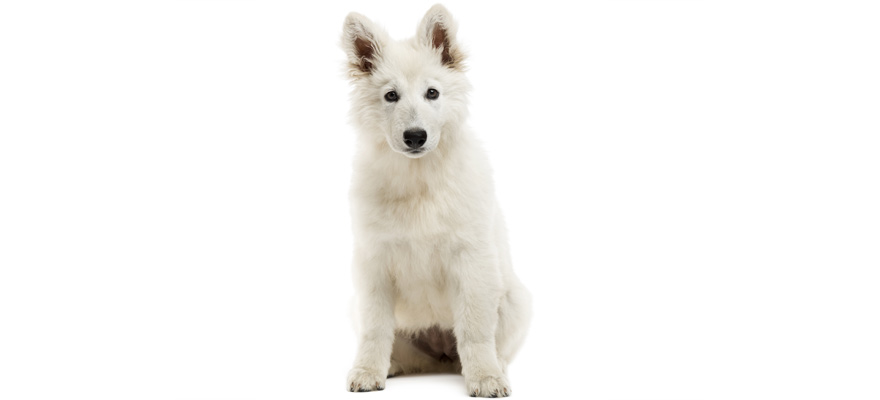 In April 2017, the brand became a subsidiary of another pet food brand, Whitebridge Pet Brands which is quite known for bringing happiness and health to both pets and their respective pet parents. Whitebridge is known for its minimally-processed, wholesome, and natural dog and cat food products and treats. In addition to Dogswell, Whitebridge also handles Buddy Biscuits, Tiki Pets, and Cloud Star. The pet food company is based in St. Louis, Missouri and is headed by Olivier Amice. Ironically, Whitebridge Pet Brands is relatively new, having been established only in January 2015 by the merger of Petropics and Cloud Star.
We have yet to encounter a history of food product recall by the company. This should be taken as a good sign.
Why Choose this Brand?
Individuals who strongly believe that dogs should eat mostly animal-based proteins in their diet with a good mix of healthy fats and wholesome carbs will definitely find the Dogswell Nutrisca dog food products to be especially suited for their pet dogs. Each formulation of the brand features a clearly-named animal protein as first ingredient. Not only is it named, it is also the meat portion of the animal that is used. While the brand uses meals in its formulas these always take a backseat so that your dog will take full advantage of the high-quality protein present in animal meat. This way you can be sure that your pet's muscles and organs will be fully developed.
If you're one of the growing numbers of pet parents who are recognizing the benefits of letting your dog go on a grain free diet, then this brand is for you. All of the company's formulas do not contain corn, wheat, soy, or any other grain that may have very little nutritional value. Some vets call these empty calories because all they provide are calories and very little nutrients if any at all. This is also the reason why many refer to them as fillers. Some companies that do not want to put as many animal ingredients in their formulas as possible often put more of these fillers instead. Then, they will add flavorings so that the blend will taste like it has meat in it.
Many pet parents today absolute hate having artificial ingredients like preservatives, flavorings, and even colorings in the food that they give to their pets. If you're like these pet parents you will also want to choose Nutrisca dog food as they can assure you there's none of these unsafe substances in all of their products. What your dog gets are all-natural ingredients.
You will also love the brand's potato-free formulation. This is especially true if you have a dog that has problems with its glucose metabolism, making it more vulnerable to diabetes. Many dog food brands use potatoes. Unfortunately, it has a high glycemic index which can cause an abnormal increase in blood sugar levels.
Ingredient Analysis
The key to understanding the quality of dog food is not on how fancy the packaging looks or how lengthy the ingredient list is. What matters is how well these ingredients make up the whole package and how they form the key macronutrients needed for the optimum development of dogs. In this section of our Nutrisca dog food review we'll give our honest take on its ingredients.
The four Nutrisca dog food products we've presented in this review came with only one number as to its crude protein content: 30%. When this is recomputed to take into consideration the 10% moisture found in its dry dog food formula, we came up with a dry matter protein content of 33.33%.
While this is well beyond the minimum required by both AAFCO and NRC, it still pales in comparison to other dog food brands especially those that may have the same animal protein ingredients in their formulas. Some of the dog food brands that we've reviewed so far came with a dry matter protein content of 35 to 40 percent for their dry dog food versions while the wet food versions contained as much as 50 to 55 percent.
A careful analysis of the ingredients of Nutrisca grain free dog food revealed that, while there were instances when pea protein was found in the ingredient list, this was nowhere near the top of the list. This suggests that the protein content that one gets from each serving of the dog food brand comes mostly from animal proteins. Some dog brands that have higher protein content typically jack up their protein levels by adding plant-based proteins such as pea protein powder and other similar preparations in the top 5 ingredient list. This severely skews the protein profile of the dog food.
At least we can honestly say that this is not the case with Nutrisca dog food. Moreover, the first ingredient in the formulation is always a named animal meat and not meal. Some dog food brands put meals or even byproducts as their main ingredients. Dogswell dog food obviously believes in the rich protein content of real animal meats.
Proteins are important macronutrients especially in terms of growing various tissues in the dog's body. It's also crucial in the formation of immune system cells and hormones. Animal-based proteins are preferred to plant proteins because the former have complete essential amino acids than the latter. This helps eliminate the need for supplementation with the missing amino acids.
The crude fat content of the 4 Nutrisca dog food products in this review averaged about 17% or 18.89% when the 10% moisture has been accounted for. It actually reflects the prevailing norm among dog food brands today. At the very least, it is well below the 20% level. We've seen a number of dog food brands that can have fat content as high as 25 to 30 percent.
One very notable trait about the formulation of this dog food brand is that it always tries to incorporate salmon oil. As everyone knows, salmon oil is a rich source for omega-3 fatty acids especially DHA and EPA. It also contains omega-6 fatty acids such that, even if the brand no longer adds flaxseed into its formula, it should already be sufficient for your pet dog.
Fatty acids are required in the production of hormones, in the maintenance of cellular integrity, and as a concentrated energy source. It's actually what makes your dog looking healthy through its coat and skin.
Below average carbohydrates
Most pet parents do not compute for the carbs present in dog food for the simple fact that there's none printed in the guaranteed analysis. However, a computation of Nutrisca dog food's protein and fat content showed an average carbohydrate content of 37.78%. This is definitely way lower than most dog food brands that typically have carbohydrate contents in the high-40s to mid-50s.
A dog's diet should always be composed primarily of animal proteins, not carbohydrates. Please do understand we're not saying dogs cannot eat carbs. Sure they can. However, majority of their diet composition should be that of protein.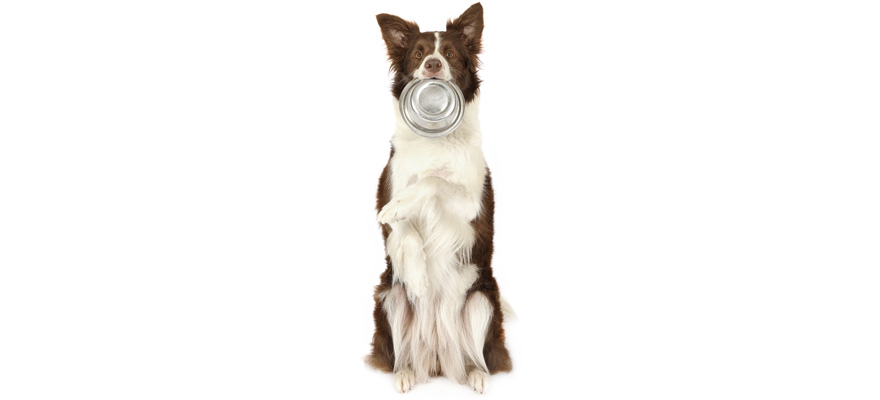 This dog food brand also makes sure there's no wheat, soy, or corn. It also does away with high glycemic foods like potatoes so pets can be supported when it comes to preventing unusual spikes in blood sugar levels. Instead, the brand uses lentils, wholesome veggies, and antioxidant-rich fruits as carbs.
Nutrisca dog food meets all current recommendations for canine nutrition by the NRC and AAFCO. Our only lament is that it doesn't include probiotics for healthier digestion and improved immunity. It also doesn't include chondroitin or glucosamine for the joints. Perhaps one can always rely on supplements for such substances.
Average protein, average fat, below average carbs

Clearly-named animal protein as principal ingredient

Utilizes peas or chickpeas or some other healthier source of energy-giving carbs

All formulations do not contain soy, wheat, corn, or gluten products

Some formulations do not include potatoes as this is a high glycemic food

All formulas do not contain artificial flavor enhancers, colorings, preservatives, and other additives

Surpasses AAFCO and NRC requirements for recommended daily nutrient intake for dogs
No glucosamine, chondroitin, prebiotics, and probiotics in formulas

Some issues about the potential source of some of its ingredients as coming from China

Nutrisca dog food may be relatively new, but it sure looks like it knows what it is doing. It may not have the highest protein content in the dog food market; at least it makes sure its first ingredient is a named animal protein