KONG treat dispending dog toys are one of the most innovative ways to provide tasty and healthy treats to dogs. They also work like puzzles that dogs will have to solve so they can obtain their treats. It is both a physically challenging and mentally stimulating kind of dog toy with a very simple design. However, one of the trickiest aspects to using a KONG is finding the right kind of foods to stuff it in. Well, worry no more since we're giving you a rundown of healthy foods that you can stuff into a KONG.
Related Post: Best Dog Puzzle Toys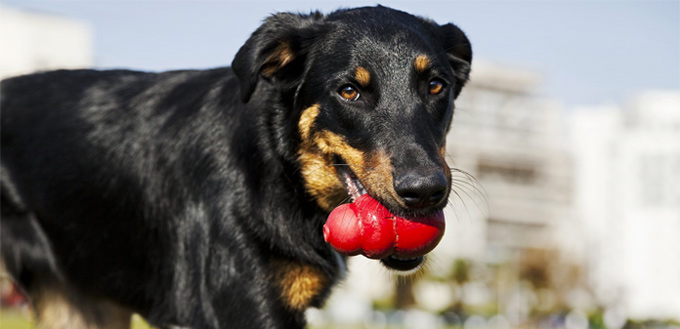 Canned Dog Food
This is definitely the healthiest and most nutritious food you can ever stuff into a KONG. However, it is important to realize that the function of the KONG is as a treat so you will really have to make some serious computations as to its calorie intake. You will need to subtract the calories of the canned dog food you placed inside the KONG from the total daily calorie intake of your pet dog to help avoid overfeeding it.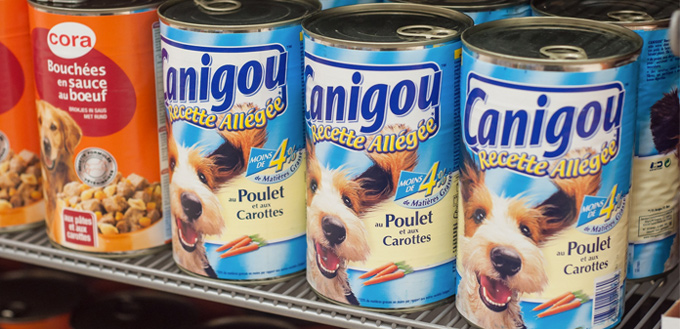 Related Post: Best Wet Dog Food
Dog Kibble Mixed with Peanut Butter
Canned dog food can be especially expensive, so if you want you can create a mixture of dog kibble with peanut butter or any other healthy and pet-safe food that can serve like a paste to hold the kibbles together. Just like the canned dog food, you will need to make some computations here so you can adjust the total calorie intake in your dog's main diet.
Related Post: Dog Safe Peanut Butter
Peanut Butter
Yes, peanut butter is fatty and oily, but you'd be glad to know that these oils are actually composed of mono- and poly-unsaturated fats which are generally considered to be a lot healthier than saturated fats. It's especially rich in Vitamin E, niacin, folate and choline as well as the minerals calcium, potassium, phosphorus, and magnesium. It's got omega-3 fatty acids, too. While peanut butter is indeed a healthy and a favorite KONG stuffing, you should stick with the unsalted ones since peanuts already contain sodium.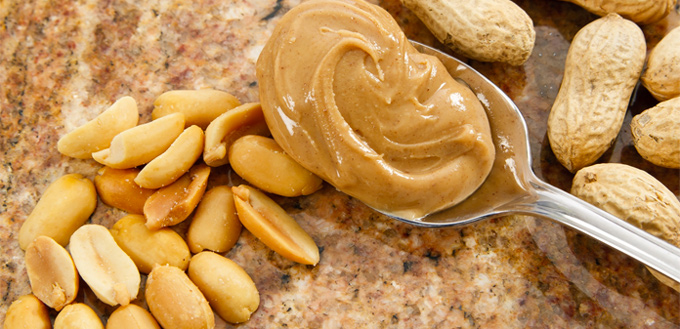 Cottage Cheese
If your canine friend is not lactose intolerant, you might want to fill its KONG with cottage cheese. Compared to other types of cheese, cottage cheese is fairly bland but is packed with protein, calcium, folate, choline, phosphorus, and potassium. It has essential fatty acids, too. Given that a cup of cottage cheese can contain as much as 190 calories, you might want to make some adjustments in how much you are giving. Typically, cottage cheese and peanut butter are often used as toppers since they are energy-dense.
Related Post: Best Fish Oils for Dogs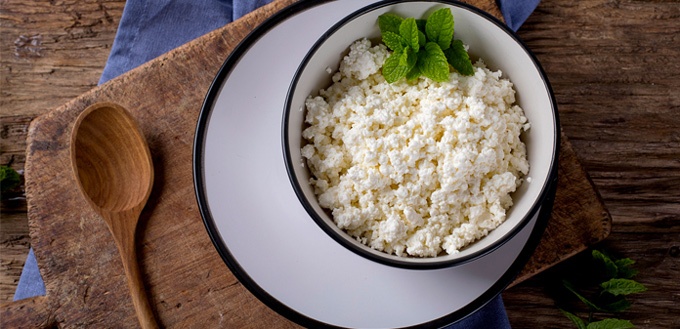 Related Post: Best Cat Food for Sensitive Stomach
Yogurt
When it comes to yogurt, plain Greek yogurt is best. Since it has a softer consistency than cheese, this is often used in combination with other KONG stuffing. You can use it to moisten dog kibbles as a stuffing or even doggie biscuits so they pack well inside the KONG. Because it's a dairy product, you will need to be especially cautious if your pet happens to be lactose-intolerant or has a very sensitive tummy.
Related Post: Best Dry Dog Food
Mashed Banana
Bananas are always excellent treats for dogs as they are excellent sources of potassium, magnesium, and phosphorus as well as Vitamin C, folate, and choline. Unfortunately, since they are naturally rich in potassium, there is a natural tendency that your pet will become constipated. They are exceptionally high in calories, too. A single cup of mashed bananas already gives your dog 200 calories. As such, if you wish to give your pet a full cup of mashed bananas through its KONG, make sure to subtract 200 calories from its daily intake.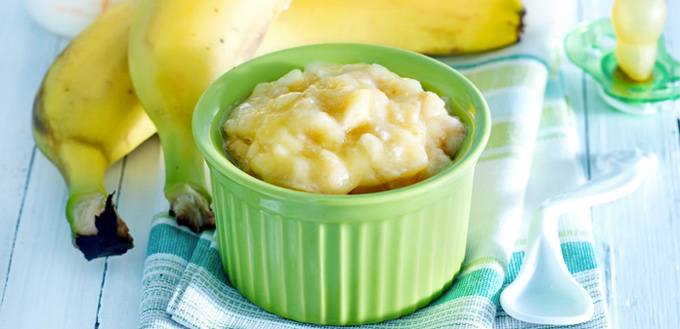 Canned Pumpkin
Most folks recommend canned pumpkin as a KONG stuffing. However, if you're not careful on the kind of canned pumpkin you're buying, you might end up giving your pet more than what it should be receiving. As such we strongly suggest getting raw pumpkin, remove the skin and seeds, slice it to sizeable chunks, then boil them in water until soft but not squishy. Now stuff this into your KONG.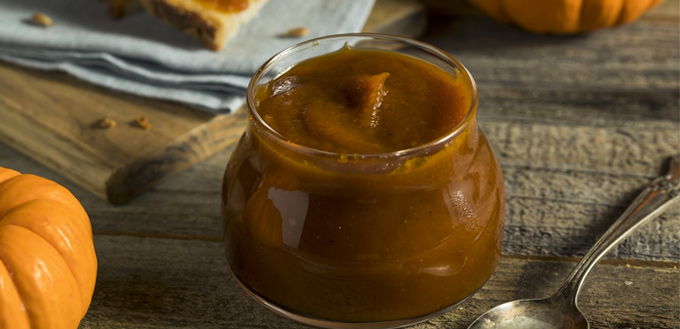 Raw or Cooked Ground Meat
If you believe in raw dog diets, then stuff your KONG with raw ground meat. You can even add bones in for a real treat. If you're not a fan of raw, then stuff in the KONG cooked, unsalted, and unseasoned ground meat.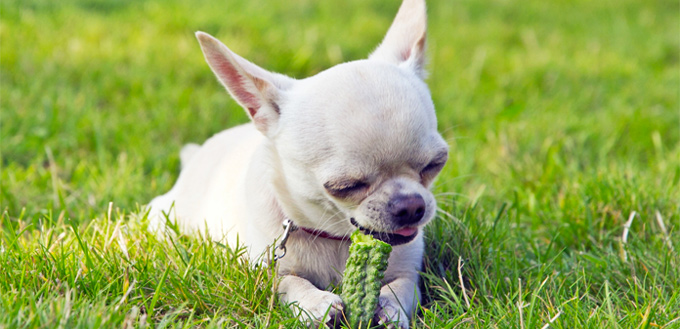 Each of these foods can be stuffed into the KONG as individual treats or they can be mixed and matched to create variety in the KONG. The important thing to remember is to watch how much calories you're putting into the KONG so you can make the adjustments in your dog's main meals.
Related Post: Best Dog Treats