Pit bulls used to be one of the most beloved dog breeds, starting when they appeared on the army recruitment posters of the First World War. Some even served in the military and were featured in films as man's best friend.
However, over the past 80 years or so, the perspective of these dogs changed entirely and many Pit bulls are now seen as dangerous and scary.
The fact is that pit bulls are completely misunderstood, and they are actually loving and loyal companions. So, to give you an insight into this breed, here are ten amazing facts about pit bulls.
1. Pit Bulls are Nice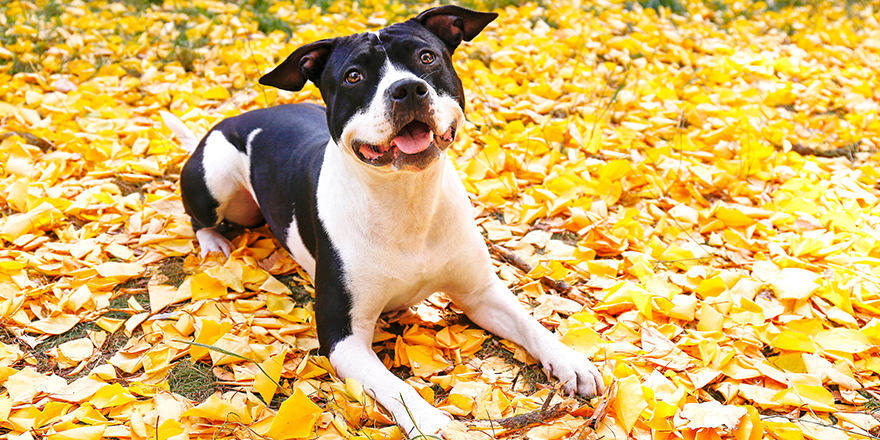 People fear the bully breeds because of their size, but pit bulls are one of the kindest dogs to have. This has been proven in a behavioral test that was performed by the American Temperament Test Society. Only Labrador and Golden Retrievers are considered friendlier, and the pit bull is even better rated than the miniature schnauzer.
The reality of the pit bull also goes against the common perception that the breed is responsible for many dog attacks and dog bite-related fatalities. Pit bulls are large, muscular animals that can be protective of their owners and potentially reactive to other dogs and other animals. And they do have a powerful bite, which can be exacerbated by their locking jaws.
The 'Velcro Dog'
But with the right training, handling, and early socialization, the Pittie is a real softie with a personality to match. In fact, the pit bull is known as the 'Velcro dog' as they are a loyal canine companion that craves the attention of their humans and loves nothing better than a snuggle and a belly rub. Who knew that pit bulls are natural lap dogs!
2. The Largest Pit Bull in the World
Second in our top 10 pit bull facts is that the biggest pit bull in the world weighs 174 pounds and is called Hulk. Hulk was originally raised to serve as a protection dog by Marlon and Lisa Grennan. But he has also become a much-loved member of the Grennan family and is also a gentle bodyguard and playmate to their young son, Jordan. Hulk also has his own kids, having fathered eight puppies in 2016.
Caring for a Pit Bull
Despite his size, Hulk – and the pit bull breeds in general – are surprisingly easy to care for. Yes, they do need consistent training, handling, and socializing, so are best for more experienced dog owners. But their care routine is pretty low maintenance.
Their short coat is single-layered so won't undergo a heavy seasonal shed, but they will shed their coat moderately year-round. This means they only need brushing a couple of times a week, with an occasional bath using the right pitbull shampoo to keep him smelling sweet.
3. They Used to be a Mascot for the US Army
Photo credit: Cory Grimm, U.S. Air Force Veteran
During the two world wars, the American pit bull terrier was incorporated into the recruitment and other propaganda posters from the US Army. The pit bull breed was chosen to symbolize bravery, loyalty, and determination. Some pit bull dogs also served in the war.
In fact, a pit bull known as Sergeant Stubby is the most decorated dog to have served in the US military. Stubby was awarded the Purple Heart for his bravery alongside US soldiers in the trenches of the First World War, making him one of the most famous pit bulls ever known.
Buster Brown Shoe Mascot
To add to our pit bull facts on famous pit bulls – the Staffordshire bull terrier dog breed also famously featured as a cartoon mascot called Tige in the comic strip, Buster Brown. Buster and Tige were also adopted as the logo for Brown Shoe Company in the early 1900s.
4. They Can Climb Walls
Pit bulls have a lot of great physical attributes, including being great climbers. They are strong and agile enough to climb walls that other dogs would not even attempt to, making them one of the best climbers in the canine world. In fact, the highest that a pit bull has ever climbed is 12 feet. This does mean, however, that the clever pit bull is also adept at escaping, so you do need to ensure your yard or outdoor space is sufficiently enclosed to keep them safe.
As well as having the strength to climb walls, pit bulls are also avid chewers. And thanks to those strong jaws – they have a bite force of 240-330 PSI – pit bulls can also be destructive, especially if they don't have enough mental stimulation, or left alone for long periods of time.
5. The Pit Bull is Not a Single Breed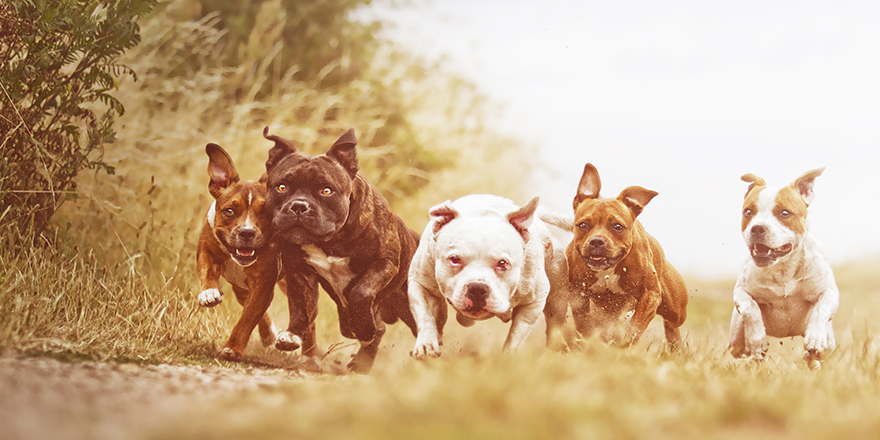 The truth is, the pit bull name is an umbrella term for several similar breeds, including the American pit bull terrier. Other breeds that come under the pit bull type umbrella include American Staffordshire terriers, Staffordshire bull terriers, Yankee terriers, the English bull terrier, and the American bulldog or bully. And due to the cross-breeding of pit bull types, you can also include mixed breed dogs under the pit bull umbrella.
While it is now more commonly known that pit bulls don't deserve their negative reputation and make excellent family dogs, the breed is unfortunately still banned in some US states.
The Breed Specific Legislation (BSL) means an individual state can choose to ban the pit bull breed based on the grounds that it can be considered aggressive. And this means that not only can you not own a pit bull in a state implementing the BSL, but you cannot travel into that state with your bully dog.
6. They are Ideal Therapy Dogs
Contrary to popular opinion, pit bulls are not dangerous or aggressive when trained, handled, and cared for correctly. And that means showing your pit bull plenty of love and affection as they really are family-loving goofballs!
Pit bull breeds are also smart canines with highly trainable brains. This means that as well as being excellent working dogs, they also excel in emotional support and therapy work.
The pit bull dog breed can make excellent therapy dogs thanks to their caring, intuitive, and affectionate nature. And their goofy, almost puppy-like playful nature – which is a world away from the aggressive pittie stereotype – makes them perfect as emotional support dogs working in schools, hospitals, and retirement homes.
7. They Can Live a Long Life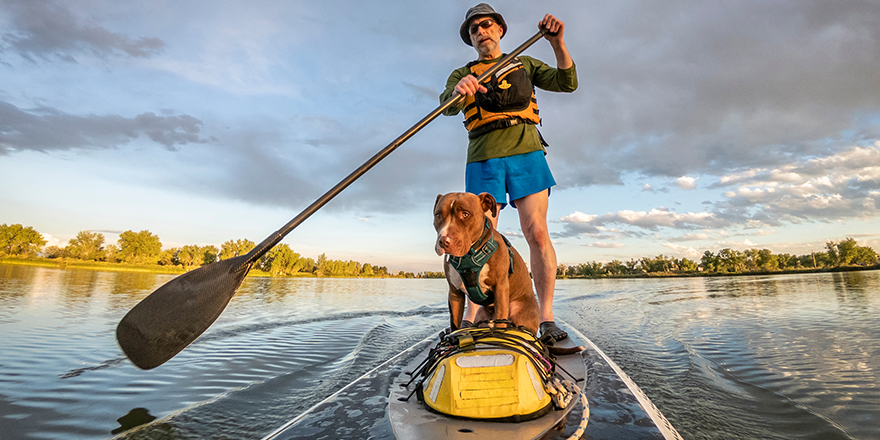 For their size, pit bulls have an above-average lifespan, and can live up to 15 years, and even more. And, despite their size – an adult male can weigh up to 80 pounds – this is a fun-loving, energetic breed that has an almost insatiable appetite for life!
Another good piece of news about pit bull breeds is that they are generally very healthy and robust. However, like any dog, they can be susceptible to certain health conditions. For all the breeds that come under the pit bull umbrella, the most common health issues include hip dysplasia, heart disease, obesity, and hypothyroidism.
Pit bulls are also notoriously prone to allergies due to their shorter coat and more sensitive skin. This means you do need to take a little extra care with their diet as well as grooming routine to manage any allergies your pittie may have.
Here are our choices of the finest Pitbull dog food available.
8. Pit Bulls are Great Working Dogs
Originally bred in 19th century England as bear and bull-baiting dogs as well as for dog fighting and other blood sports, the pit bull has natural strength, fearlessness, intelligence, and tenacity, which today makes them excellent working dogs. Compared to other dog breeds, pit bulls also work harder because they are very determined to please their humans.
American pit bull terriers love to be in the middle of the action and can keep their cool under stressful and tough conditions. They would not hesitate to save a life, which is why pit bulls are the perfect definition of a man's best friend. Pit bulls are also loyal and protective, so are considered great guard dogs.
Highly Intelligent
Pit bulls are athletic and energetic partners when working and these characteristics mean they are often used in search and rescue. As highly intelligent dogs and full of energy, Pit bulls are also great as drug and bomb-sniffing dogs, thanks to their strong sense of smell.
In this job, they have saved many people after discovering bombs and drugs. In fact, a pit bull in Texas holds the record of finding more than 3,000 lbs of cocaine.
9. They Love to Make Friends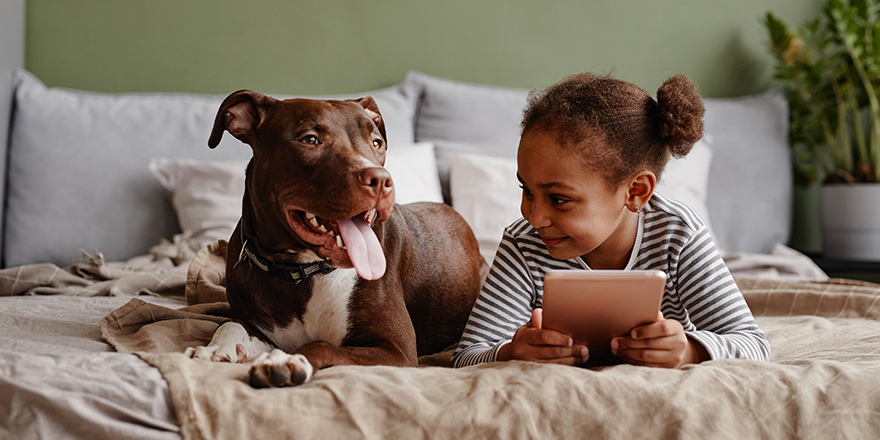 At the beginning of the 20th century, pit bulls were chosen to be 'nanny dogs' within the family home. This is because their loving nature, stability, and loyalty make the pit bull perfect for taking care of children.
The American pit bull terrier only started to be known for violence due to bad owners and bad media reports. This has destroyed the child-friendly reputation of pit bulls.
But in the right hands, and with a loving, caring, and respectful household, the pit bull is a completely different dog. They have a high tolerance level, bags of energy, and love to play, meaning they are also great companions and playmates for children.
10. They are Often Found in Shelters
The estimate dog breed numbers show that there are around three million pit bulls in the country, which is about 5 to 10% of the total US dog population.
However, because of the bad rap the bully breeds have received, they represent 30 to 50% of the dogs in the shelter and are often overlooked when it comes to being adopted.
A Wonderful Family Pet
Pit bulls are wonderful and loving pets that have often received bad press due to irresponsible dog owners. Despite their reputation, we should give these pooches the chance to show what loyal, and loving animals are. And who knows, you might just find your new four-legged best friend.
Sources:
Pamela Babcock, Pit Bulls: What's Hype, What's Not, WebMD
American Pit Bull Terrier, Vetstreet