Whether it is to keep your pooch from freezing stone-cold when you go out for a stroll on a windy and chilly day or simply want your pet dog to wear something more casual yet sporty for its first photo shoot, a doggie sweater should be perfect for the task. And if you're still lost about where to look for the best dog sweaters, we took it upon ourselves to search far and wide to bring some of the best in the market today. Here they are.
The 15 Top-Rated Dog Sweaters
Best Dog Sweaters: Buying Guide & FAQs
More than just a fashion accessory, a dog sweater is also a necessary item during the cooler seasons. Our buying guide and FAQ section below further outline some necessary things to consider when purchasing dog sweaters.
What to Look for in Dog Sweaters

Size
Most of us wouldn't go out to buy a pair of jeans two sizes up or down; in the same vein, your furry friend will also require the right fit. Be sure to only opt for a sweater that isn't too tight or too loose – you will only be wasting your time, as your pooch might refuse to get it on. If you have a large breed dog, opt for manufacturers that offer large dog sweater sizes.
Style
Dogs might not be concerned with making fashion statements, but the style of the sweater says a lot about the dog owner. A part of getting good value for money is ensuring the sweater is both stylish and suitable for your doggy.
Comfort
Be sure to purchase sweaters that provide significant comfort to your pup. Most dogs will not waste time hinting at their discomfort. Also, remember that pups that love the indoors will have different comfort demands compared to those that spend considerable time out in the cold; hence why you should buy appropriately.
Durability
Of course, the durability of the sweaters must be considered. This essentially means that the fabric and overall design must be easily washable. You don't want to be wasting money, purchasing a new puppy sweater too soon after the last one was bought.
Why You Should Buy Your Dog a Winter Sweater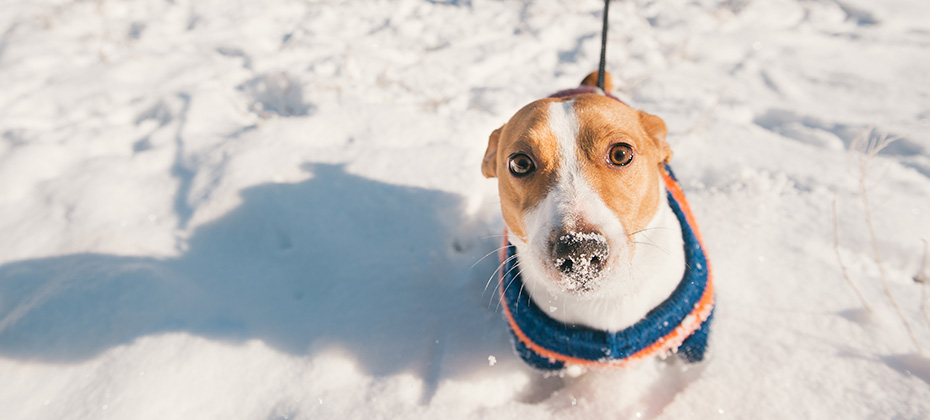 Here's why you should consider getting your dog a winter sweater:
Although most dogs have fur, some are lighter on fur than others. Dogs with lighter fur will definitely benefit from additional layers during winter. You may also like our article in winter coats for dogs.
As dogs get older and their immune systems become weaker, they have less resistance against diseases. Getting an older dog a winter sweater will not only help it keep warm during winter but will also ensure its health is well-maintained.
Some dog breeds, irrespective of their age, do not do well against the cold. Breeds such as the Greyhound are more susceptible to cold, and will also benefit from additional layers during winter.
Sources:
Dr. Marty Becker, Do Any Dogs Really Need Sweaters or Coats?, Vetstreet
Frequently Asked Questions
Yes. By reason of their size, small dogs tend to dissipate heat faster than larger ones. This makes them get cold more easily than their bigger counterparts.
After purchasing a sweater that meets your dog's size, it might take a little time for your pup to get accustomed to it. Training is the only way around a reluctant pet; therefore, be sure to keep a few treats in hand and shower it with praises as you attempt to put the sweater on. Remember that some dogs are just not going to be comfortable in a sweater – which is only natural; so if all else fails, it just isn't for your pup.
There are quite a number of observations to make to help one determine when a dog is cold. Some of these signs include:
Hunched posture with a tucked tail
Seeks a place of shelter
Shivering
Whining
Reluctance to keep walking
Ears are cold to touch
Constantly lifting its paws