When gazing at our delightful ball of domestic fluff having a snooze on their plush cat bed, it's easy to forget that our cats' ancestors were savage hunters that were adept at tracking and killing their prey. Although evolution altered wild cats' metabolism and diet, domesticated cats today still possess a slow carbohydrate metabolism incredibly similar to their ancestors. As a result, it is presumed that cat food containing an abundance of carbohydrates – a subset which makes up most of the market today – has led to the growing rise of obesity in cats and an increase of heart complications.
Thankfully, pet nutritionists are all too aware of this health crisis and have urged companies to expand their range of low carb cat food. Their efforts have resulted in a wonderful selection of low carb products. We've identified what we believe to be the leading low carb wet cat food and dry cat food on the market in the hope that your feline will profit from their palatableness and healthiness.
The Best Low-Carb Cat Food
Best Low Carb Cat Food Buying Guide & FAQ
What is Low-Carb Cat Food?
Low-carb cat food is formulas that contain high-levels of animal-based protein and a lack of grains and legumes.
Things to Look For When Choosing a Low-Carb Cat Food
Do you notice a high amount of grains on the ingredient list? If you spot any form of corn, wheat, or rice on the ingredient list of low-carb cat foods, this is a definitive sign that your prospective cat food may not be as "low-carb" as advertised. As grains are high in carbohydrates and tough for cats to digest, it's best to avoid them if your cat needs to lose a few pounds.
Read here our detailed review of the Best Grain Free Cat Food.
Does the food you have your eye on have "supplementary" written on the label? Supplementary cat food – although its contents can be highly nutritious – are a 'side dish' for your cat and do not contain a sufficient amount of amino acids and vitamins to comprise a full meal. Accordingly, if you're trying to switch your cat to a low-carb diet, treating them to a 'side dish' is not the best move carb-wise.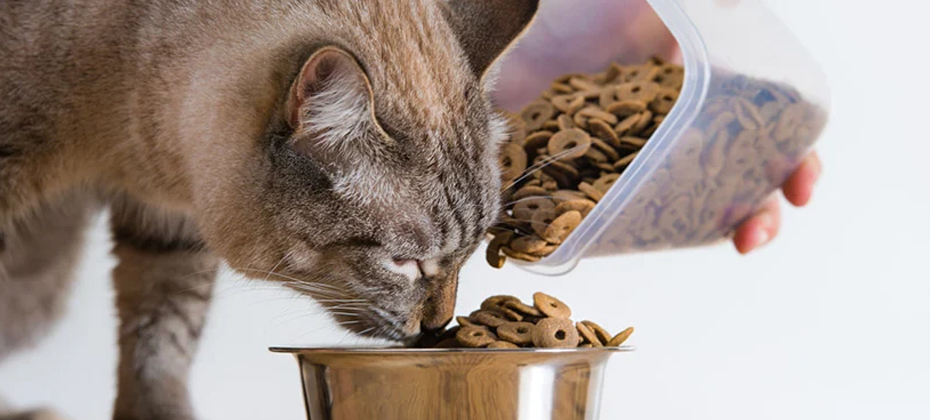 Benefits of a Low Carbohydrate Cat Food Diet
Spread-out energy boosts: Low amounts of glycemic in low carbohydrate foods are especially beneficial for diabetic cats due to their ability to be digested and absorbed into the bloodstream easily. Likewise, the protein-boost also helps to preserve their energy levels throughout the day.
Reduced blood sugar: High blood sugar levels may wreak havoc on your cat's immune system, causing them to develop type two diabetes. A low carb cat food diet results in your cat having less 'spikes', thereby reducing the risk of becoming diabetic.
Best Low Carb Cat Food FAQ:
Q: Are carbs really bad for cats?
A: There are several different classifications of carbohydrates – defined as biological molecules made up of carbon, hydrogen, and oxygen. The primary distinction is between simple and complex carbohydrates: the former being food sources such as fiber and starch whereas the latter is sugar. Healthy cats do not have a hard time digesting complex carbohydrates if they are fed a nutritionally complete and balanced diet. Therefore, many carbohydrates aren't bad for cats: for example, cats require glucose to survive, as many cells in the body harness it as their primary energy source.
Excess carbohydrates, on the other hand, may result in obesity and diabetes mellitus. Once a cat becomes diabetic, a high-protein, low carb diet – just like the ones recommended in our product selection above – is supported. To conclude, carbs aren't "really bad" for healthy cats, yet diabetic cats and older felines may want to start thinking about switching to a low-carb diet.
Q: How do I calculate carbs in cat food?
A: Companies aren't required by law to include the percentage of carbohydrates in cat food. As a result, owners are left in the dark. However, if you're willing to use a bit of maths, you can roughly work out a percentage. Thankfully, it is legislation that companies must include an analysis of the amount of crude protein, fat, fiber, and moisture in any given pet food. The sum recommended is detailed below:
100 – (Crude Protein + Crude Fat + Crude Fiber + Moisture + Ash)
Although it isn't a labeling requirement for a company to reveal the maximum value of ash, it is recommended to use an estimate of 3% for canned foods and 6% for dry food if this figure is absent.
Let's take our top product on the list as our example: Tiki Pets' Born Carnivore Chicken Luau. In this sought-after cat food, we have a guaranteed analysis as follows:
Minimum crude protein: 46.0%
Minimum crude fat: 20.0%
Maximum crude fiber: 3.0%
Maximum moisture: 10.0%
Ash: 2.3%
Therefore, to work out the carb content for this specific example, the sum would be:
100 – (46 + 20 + 3 + 10 + 2.3) = 18.7%
Now, as Tiki Pets' cat kibble is a dry food formula, converting this result into a 'dry matter' result– the weight of the ingredients after removing the moisture – isn't difficult. As Tiki Pets' maximum moisture is 10%, we must takeaway 10 from 100 (equaling 90), then divide the result of our initial calculation with the latter. In the case of this formula, the sum would therefore be:
18.7 ÷90 x 100 = 20.7%
Q: Should I feed my cat low carb or no carb (zero carb) food?
A: Cats are carnivores, meaning that they require a low amount of carbohydrates in their diets and acquire their energy and nutrients from animal-based protein. Therefore, they aren't reliant on carbohydrates to follow a healthy diet. Besides, as a cat grows older, their ability to metabolize protein decreases. Accordingly, feeding your older feline a low carb diet is recommended. However, a no carb diet shouldn't be taken up without consulting a vet first.
You may also like our review of the best senior cat food.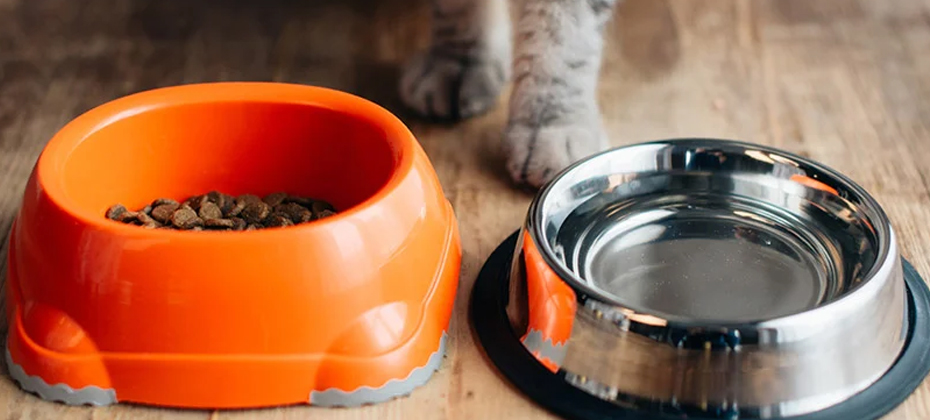 Our Top Pick
Tiki Cat's Born Carnivores Chicken Luau Dry Cat Food is nothing short of perfection. Containing no animal by-products, artificial colors, and flavors, the company ingeniously baked their dry kibble lightly so cats profit from the soft crunch of the kibble, yet don't have a hard time trying to munch their way through rock-hard dry food. Plus, baking the kibble preserves the natural flavors and nutrients of the formula. Suitable for both cats and kittens, your pets will be just as delighted as you to have found a delicious alternative to high carbohydrate kibbles.
Sources:
Jennifer Coates, DVM, How to Calculate the Carbs in Your Cat's Food, PetMD
Dr. Donna Spector, DVM, DACVIM, Feeding the Diabetic Cat, VetStreet