There's an ongoing debate as to which is better: a collar or a dog harness. While the scientific community decides on which of these two canine accessories is a lot safer for our furry pals, we can take confidence in the fact that our lovable pooches really do look more adorable with their collars around their necks. Some collars are great for training, too. And if you're like countless other dog owners out there who love turning their pets into fashion icons of the animal world, try our list of the 10 best dog collars in 2018.
Luxury Real Leather Padded Dog Collar by Soft Touch Collars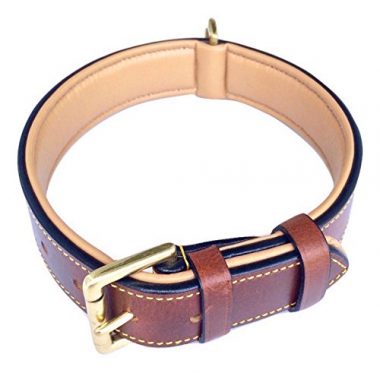 Classic Solid Color Dog Collar Collection by Blueberry Pet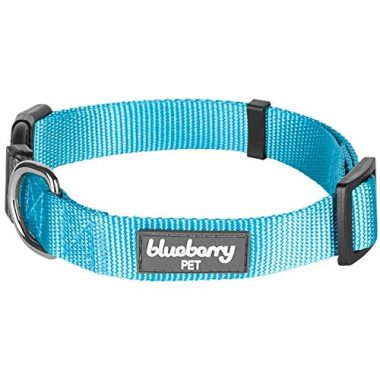 Padded Leather Dog Collar by Perri's
LED Dog Collar by Illumiseen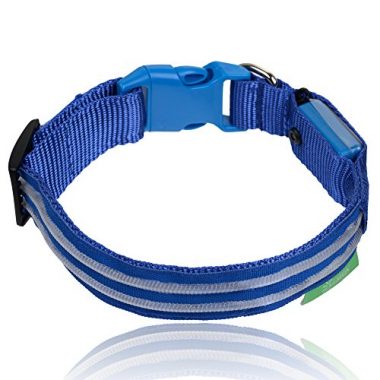 Martingale Dog Collar with Quick Snap Buckle by PetSafe
Personalized Dog Collar by Custom Catch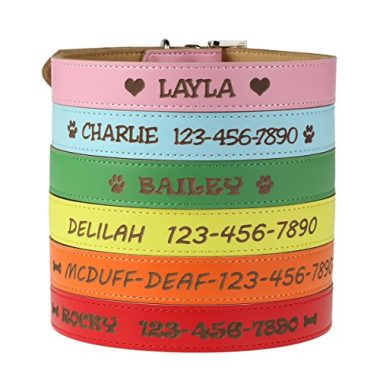 Dog Collar with Pattern by Friends Forever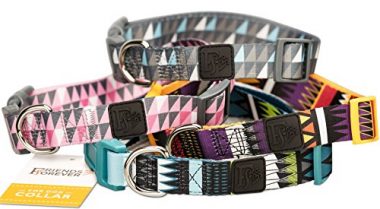 Rhinestone Bling Heart Studded Leather Dog Collar by Pet Kingdom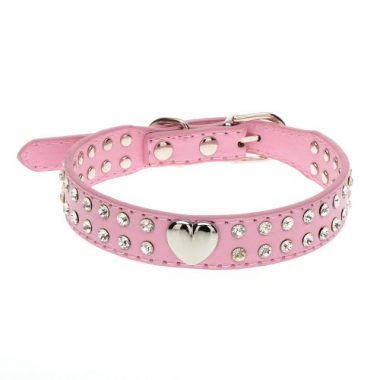 Basic Classic Padded Leather Pet Collars by AOLOVE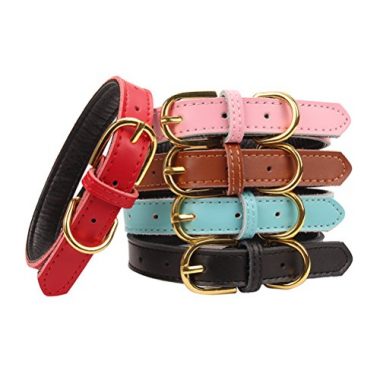 How We Chose the Top Canine Collars in Our List
Choosing a collar for our four-legged lovable pooches is like choosing the best-looking, most luxurious necklace we can provide for our loved ones. Of course, our pet dogs are not really like our human loved ones but they do deserve something special. And this is the jump-off point in our search of the best dog collars currently available in the market.
Like a human necklace, collars for hounds must be able to bring out the best in the personality of our pets. This essentially means that we have to look for accessories that can best represent the personalities and temperaments of our pooches. We do recognize that this is actually a very personal decision reflecting your own personal preferences so we decided to employ the assistance of countless other dog owners who happen to have already tried the neck accessory. At least, we'll have a basis on whether to consider the canine product as uniquely fashionable and stylish for your pets or not.
We then looked at the overall design and make of the neck accessory. We zeroed-in on the material or materials used in its construction. It is imperative that the dog collar be soft and smooth and not contain any harsh chemicals which can irritate the skin of your pup or hound. Safety is a major consideration even though dogs are considered as less superior than humans; they are still our best friends. As such, we wouldn't want to use anything dangerous on them. This extends well into the different features that may have been built into the product. For example, if the closure mechanism snags or clips our pooch's skin, then this would be grossly uncomfortable for our pets. They can get irritated and feel very anxious.
Sturdiness and durability are also favorable attributes of dog collars especially for large breeds and tenacious chewers. We don't want you to buy a neck accessory today and gone tomorrow simply because Fido found it more palatable than its regular chew. At least, you can bet that no matter how vigorous your pooch is in chewing and chomping on almost anything, these dog collars should last at least several years, saving you money in the process.
Now, there are collars that are specifically designed for training pooches. Many of these are electronic. While we don't have anything against the use of electronic dog training collars, we do have to make sure that they don't hurt our beloved pet. An electric shock, even if it is supplied by a battery is still an electric shock and we clearly don't want to startle or even scare our cherished pets.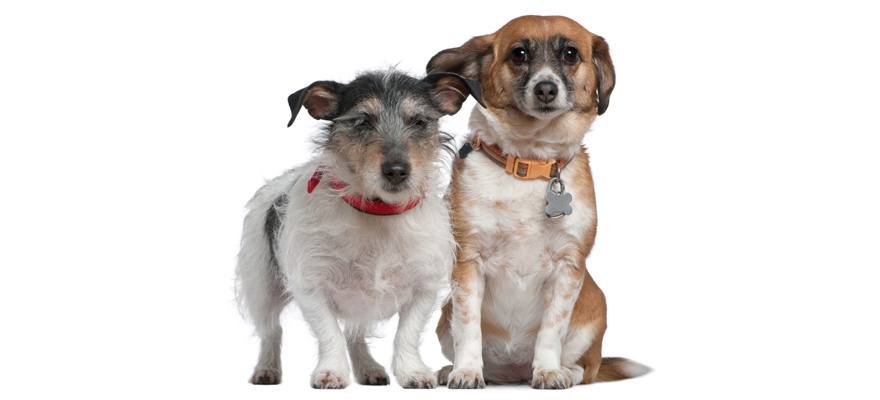 Are Dog Collars Really Dangerous?
There have been a lot of reports from distraught pet owners how their beloved pooch's life was snuffed out of them because of their collars. We've read of dogs that have been strangled or even suffocated to death. The dangers of using dog collars are clearly becoming a major issue among pet owners. The following are just some of the dangers that have been identified with the use of dog collars.
Increased risk for glaucoma because of increased pressure in the eyes when dogs pull on their collars.
Increased risk of spinal injuries because of the jerking or pulling action of dogs on the leash which can irritate the very delicate spinal cord.
Increased incidence of herniated discs especially in the neck region and the mid and lower back regions. Again, the culprit they say is on the ligaments and muscles getting strained and overworked because of constant pulling and jerking.
We're not saying we cannot use collars for our dogs. However, we should be responsible enough for their own safety. If the only reason why we put collars on our pets is to improve their look, then there are other ways we can make them look unique. If we use collar for behavior correction, studies show that positive reinforcement training works a lot better than any e-collar we can find. If we do decide to use a collar, we should choose a breakaway collar to reduce the risk of strangulation.
The Bottom Line
Dog collars are surrounded with controversy. Nevertheless, they do make for superb fashion as well as identification bands for our lovable pets. If you're on the lookout for really fantastic dog collars, make our top ten dog collars be your guide.