All pet parents love their dogs and want the absolute best for them, but even the most caring and diligent among us cannot keep an eye on our four-legged companions at all times. Sometimes, we have to travel for work, other times for pleasure, and sometimes dogs just run away no matter how much they love us.
Thankfully, we can keep our pets safe and secure even when away from home by using GPS trackers for dogs. These nifty devices can help us keep tabs on our pets' whereabouts and accurately pinpoint their location if they get lost. We evaluated and rated many different GPS tracking devices, including GPS dog collars and attachable tracking units. Below, you'll find a list of our favorites and a buying guide on how to pick the best one for your pup and budget.
The 10 Top-Rated GPS Trackers for Dogs
Pros
Cons
Bottom Line
Rating
Best GPS Tracker for Dogs: Buying Guide & FAQs
While the market for pet GPS devices may already be saturated, this should not dissuade you from choosing only the best model for your pet. To help you in your selection process, we put together this comprehensive, practical buying guide that can help you make a fully informed purchasing decision.
What is a GPS Tracker for Dogs?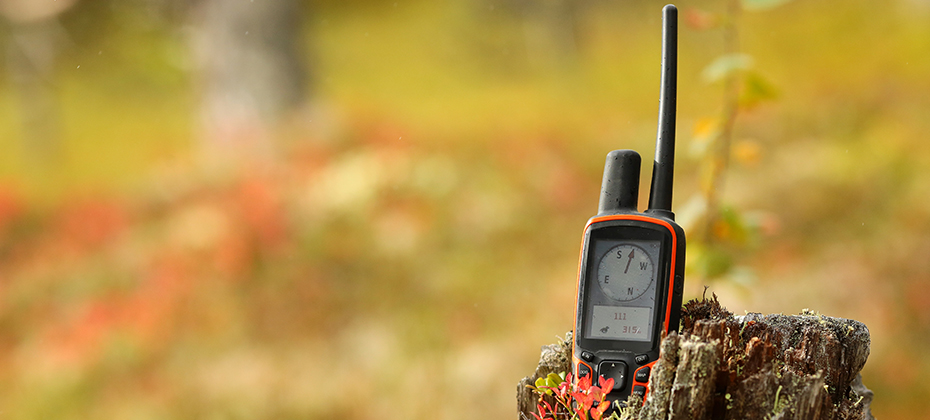 A tractive GPS for dogs is a device that is not that different from the GPS technology that we use on our smartphones and other mobile devices as well as modern cars. You can think of it as a small gadget that can either be attached or mounted onto your dog's collar or is already embedded into a canine collar design. It is more like a transceiver, beaming signals to orbiting satellites in the earth's atmosphere and receiving information that can tell you the exact location of the device.
Do take note that the information generated by orbiting satellites indicates the position of the device and not the dog. If the dog is currently wearing the device at the time of information generation, then you can say that the position reflected on your cell phone is an approximation of the exact position of your dog. This also means that if your pet is not wearing the device, you will still be receiving positional information relative to the location of the device, but don't expect your dog to be there.
This is a very important thing to understand as it is one of the limitations of GPS tracking technologies – they only work insofar as your dog is wearing one.
Who Might Benefit from Dog Trackers?
There are many individuals and special interest groups that may benefit from using dog trackers on their pets. These include:
Pet Owners With Large Tracts of Land
If you own a piece of land half the size of Montana, there really is no way you can keep an eye on your pooch, especially if you have a hound that is quite adventurous. Having a large tract of land is wonderful, however, it also means that supervising and monitoring the whereabouts of your dog is next to impossible. This can have serious implications for their safety as they may venture into areas of your property that they shouldn't go to. Many of today's GPS dog trackers come with the ability to set or define a safe area for your pets. If they wander off this area, the system will automatically send an alert or notification to you. This way you will be able to manage the situation before it gets out of hand.
Families With Unusually Active, Fast-Running, or Adventurous Pooches
Greyhounds, Salukis, Vizslas, and Afghan hounds are known for their speed. They can bolt out of your fence and run away like there's no tomorrow. Labradors, Siberian huskies, and Collies are known to be very adventurous. There's nothing more pleasing than exploring what the great outdoors has to offer. The Rat terrier, Rhodesian ridgeback, and Australian shepherd are well-regarded for their increased activity. There really is no point trying these pooches down or restricting them in a kennel.
In these instances, you simply cannot dampen dogs' resolve to explore, run fast, and be as active as they can be. You can only make sure that they don't wander off too far for comfort. This is where GPS tracking technologies can really help. These gadgets give you an idea of where your pooches are, where their limbs have taken them, and where their senses have allowed them to explore.
Households With Pets That Are Escape Artists
This is akin to the above. However, even if your pooch doesn't run fast, doesn't have the tenacious explorer type of personality, or isn't that really active, yet you often find it straying far from home, you'd feel more confident if you have an idea of their whereabouts or just as they are about to leave the predetermined safe area. Of course, escape-proofing your property is one of the solutions to a pooch that has become a Houdini. But then again, there will always be instances when you forget to close the gate. Next thing you know, your pooch is already several blocks away. While a tracker will not prevent your pooch from escaping, you will at least be alerted to their escape attempts by defining a safe area for them. Preferably, you would want this area to be within the property, just several meters from your property fence. This way, once your dog is out of the safe zone, you'd be alerted immediately and your pooch will still be within the property premises.
Hunters
Have you ever tried hunting in the woods with your dog? Retrievers, Spaniels, Hounds, and Setters are all excellent dogs at hunting. Unfortunately, once they have set their senses on the prey, you'd really have to be quick on your feet, too, if you want to stay close to your hunting pack. That's where a GPS collar or tracking unite can help. You can easily identify your pet's location in the woods without having to rely solely on your sense of hearing, straining to listen to your dog's bark. The same is true if you're hunting as a group with several dogs going in for the kill. You would want to know where the different dogs are.
Rescuers
Civilian and military rescuers can benefit a lot from canine trackers especially if they are going to send out their rescue dogs beneath the rubble, crawl through tight spaces, and search for survivors or casualties. Since these dogs are trained to look for survivors, their location can pinpoint the exact position of casualties in a particular accident or disaster. This helps save lives.
Different Types of Dog Tracking Devices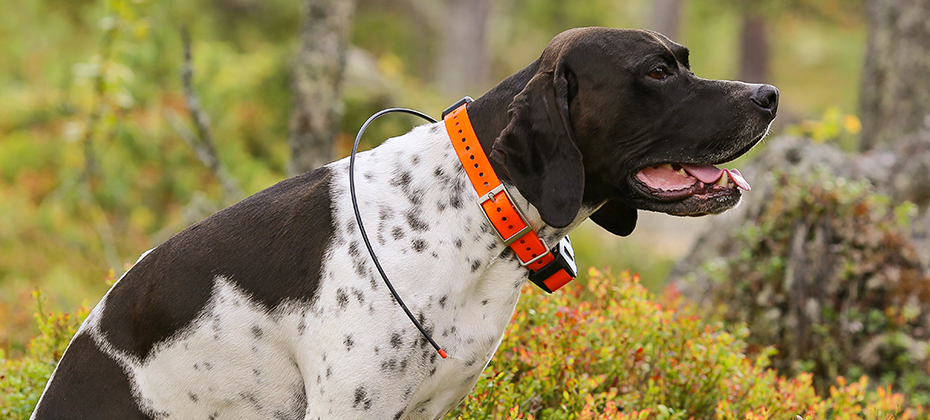 If you look in the market today, you'd see that there are currently two fundamental types of canine trackers. One is a legacy technology while the other is a relatively new one, capitalizing on the advances of the digital age. Pet trackers should never be confused with microchips though, as the latter contains pertinent information about your pooch. On the other hand, pet trackers are devices that transmit and receive signals to and from another device to pinpoint the exact location of the tracker. Here are the two types of pet monitors.
Radio Pet Trackers
If you've ever used a two-way radio before, this is what radio trackers look like. There's always a radio transceiver attached to your dog's collar and a handheld radio for you. Pressing a button on your handset will transmit radio signals which will be received by the device on your dog's collar. The same device will then transmit back its approximate position. This is displayed on your handset's screen. The problem is that the device and the handset should be within the range of each other. Moreover, radio transmission can be reduced by a variety of factors such as the presence of obstacles that can interfere with effective radio transmission.
This is not to say that radio dog trackers are no longer used. These are still preferred by hunters to establish the position of their hunting dogs. These are also used by dog owners who happen to live in areas where there are no cellular services or where GPS coverage is simply absent.
GPS Pet Trackers
These pet tracking devices rely on orbiting satellites high above the earth's atmosphere. They provide greater precision and accuracy in locating the exact position of the device. The beauty of these technologies is that you can easily open a virtual map on your smartphone, tablet, laptop, or computer to pinpoint the exact position of your dog. There are also those that provide connectivity with other applications so you are not only able to locate your dog, but can also learn, monitor, evaluate, and manage its many activities. Many high-end devices come with live tracking.
One of the downsides to using GPS devices is that they're dependent on the position of the orbiting satellite providing the signals. As such, many companies choose to augment their GPS tracking capabilities with cellular network tracking. This greatly increases the accuracy of the service while also increasing the area of coverage. However, the downside is that most of these services, especially those that connect to cellular networks, come with a subscription fee.
Things to Consider When Choosing a GPS Dog Tracker
Picking a GPS device for your pet is quite easy. We already discussed two of the different types of pet trackers that you can choose from. Here are some other things you may want to check when picking a tracking gadget for your pet.
Accuracy of Location Tracking
We already mentioned that GPS units provide the greatest accuracy in positional determination. However, do understand that this is still subject to various factors. Good thing the addition of cellular connectivity can greatly improve accuracy.
Activity Tracking
While not absolutely a must, it would be great if you could keep track of your pet's activity levels too, in pretty much the same way that wearable technologies allow you to monitor your own fitness levels. This way you can customize your plan of activities for your pet, including their playtime and diet. For aids in keeping your puppy active, see our round-up of interactive toys for dogs.
Notification and Alert System
Don't be content with receiving notifications on your cell phone alone. The more avenues upon which notifications and alerts can be sent (including, of course, your smartphone) the better it is for you and for your pooch.
Weatherproofing
This is actually a must for outdoor dogs. It is imperative that the device is waterproof, shockproof, and even dustproof since you would want to use it when your pooch is outside the confines of your home.
Safe Zones
It is equally important that the GPS device is equipped with a system that allows you to define a safe zone for your pet. If your pooch wanders off outside this area, then you'd be alerted immediately.
How to Choose the Right Size of GPS Tracker for Your Dog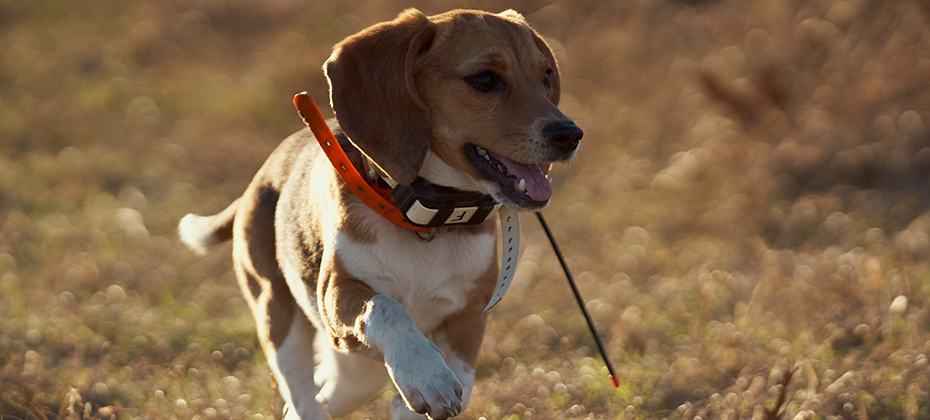 If the tracking unit is already embedded into the smart collar, then the right size should be the collar size that fits snuggly around your pooch's neck without strangling it or causing the collar to slip off over its head. If the device needs to be attached to your dog's collar, then the weight is a major consideration. You don't want to burden your dog by putting something very heavy on its collar. The device should also not be very bulky as you don't want your pup to scratch the device off its collar attachment. Most companies require the dog to weigh at least 9 pounds, but then again, this is just a guideline since there are GPS units for dogs that weigh a fraction of an ounce.
Pet trackers dogs are considered by many as their insurance policy. They no longer have to worry about losing their dogs whenever they venture out of their homes. With the tracking models we've listed here, it's about time you consider giving your dog the same technology so you'll feel more confident about its whereabouts, too.
You may also like our guides on Dog Bark Collars, Dog Shock Collars, and Dog Cameras.
Our Top Pick
From this list of GPS dog trackers, some fell short of some pet parents' expectations, although they came with very friendly prices. At the end of the day, however, the overall functionality of the device especially in terms of keeping track of your pet still reigns supreme over any other consideration. Sure price matters, but if the technology simply cannot give you the peace of mind that you seek in such products then you'd definitely be better off with one that is priced higher yet gives you all the things you need.
This is exactly what we feel about our top pick for the best GPS dog tracker: The Whistle 3 GPS Pet Tracker Activity Monitor. This device may come out as a very expensive way to track and monitor your pet, but it's definitely more than worth it. We honestly believe that Whistle 3 remains the benchmark against which other products are evaluated. Sadly, none can even come close to its unique features and especially the accuracy of its geolocation services. It is blindsided by its limited coverage, however, with some products offering international coverage. But we do believe it more than makes up for this limitation with its bevy of pet safety-rich features.
Not everyone may agree with our pick. However, if we are also going to factor in the voices of pet parents sharing their thoughts and experiences with the Whistle 3 we'd say we made the right choice.
Sources:
Dr. Patty Khuly VM, LoJacking Fido: Why Your Dog Might Need GPS, Vetstreet
Lynn Buzhardt, DVM, Pet Monitoring: Keeping Track of Your Pet's Tracks and More, VCA
FAQs:
There are different kinds of dog tracking technologies. There are those that rely on satellites orbiting the earth's outer atmosphere. Some of these work with cellular networks while others employ wireless internet connections. Still, there are others that work with Bluetooth technology and even the more traditional radiofrequency. Regardless of the type of tracking technology, however, dog trackers work using the same principle of signal transmission and reception. The technologies are there basically to define how the signal is transmitted and received.
The general framework includes a device (A) located on your pet that communicates with another device (B). Device B is connected to another device (C) or platform providing information about Device A.
Let us say, for example, you have a GPS dog tracker. A small GPS device is worn by your pet, usually on its collar. This is Device A. it sends signals to an orbiting satellite (Device B) about its location on the ground. The satellite then sends this location information to a viewing and managing platform (Device C) which can be your smartphone, tablet, laptop, or desktop that has the appropriate program. From this program, you can then take appropriate actions related to the information that you receive.
This is the same thing with cellular network-connected devices, wireless internet-connected devices, Bluetooth-connected gadgets, and even radio frequency modules. The same communication pattern from Device A to B and to C exists regardless of the technology used.
Of course, there are differences, too. GPS technologies can give you the precise coordinates of your dog that has the GPS device. Cellular-based technologies can only tell you the approximate location of your pet, provided that it is within the area of coverage of your service provider. WiFi, Bluetooth, and radiofrequency technologies will only work insofar as Device A is within range of these technologies.
Different manufacturers of tractive GPS technologies design their devices to be attached in a variety of ways, often to differentiate them from their competition. What is clear, however, is that majority of dog trackers in the market can be attached to a dog's collar. Some products already come with their respective smart collars or have GPS devices embedded right into the design of the collar. Some come in standalone dog tracking devices that can be fitted onto existing collars. There are also designs that resemble tags or pet IDs. Again, these are all attached to dog collars using clips, D-rings, or some other similar mechanisms.
You may also like our guide on the Best Dog ID Tags.
Since the idea of pet tracking is illustrated by the relationship between Device A and Device B and between Device B and Device C, the tracker in this pattern is Device A. Since Device A can only be carried by a single animal, then it can be said that a tracker can only track a single animal. Now, if you have several animals that have the same tracking technology, you can simultaneously track them all using your Device C or, in this case, your smartphone or tablet app.
To illustrate, let us say that you bought 5 units of a tracking device A and you're going to attach these to the collars of your 5 dogs. Depending on the product that you bought, you can simultaneously track all 5 dogs since these devices (A1 to A5) will still communicate with Device B and then to Device C.
So, how many animals can you track with a tracking device? Since a device can only be placed on one animal, then you can only track this animal. If you have several animals that have the same device, then you can also track this same number of animals.
Since pet trackers are mostly attached to a pet's collar you can use your tracker on almost any other pet, including cats. If you wish to track your pet bird, you can also do that. However, you will need a lighter, smaller, and more compact tracker that can be wrapped around the bird's feet. Want to track your pet fish? By all means. But you need to use a tracking unit that has excellent waterproofing, otherwise, it will never last long.
The point is that pet trackers work on almost any other animal. As long as you can attach it to something on its body, then it should work. Of course, there are certain things you have to consider as well. For instance, the dog tracking system should in no way interfere with the pet's normal functioning. So if you do decide to put a tracker on a bird, then you don't put it on its wings; otherwise, it won't be able to fly anymore. The same is true with cats. Since cats are just like dogs that can wear collars, you can put your tracker on your cat's collar. However, make sure that it is not too big or too heavy for your pet. After all, most dogs weigh heavier and are larger than cats.
Check out our ultimate guide on Cat GPS Tracker.
Before we answer this question, let us first get a clear understanding of what microchips for pets are. Technically these are very tiny chips that contain important information about your pet. Microchips typically range in size between 2 and 2.2 millimeters thick and 11 and 14 millimeters long. This is implanted just under your pet's skin using a syringe. This is most often embedded in the region between your pet's shoulder blades. In the event that your pet gets lost and is found by someone, the information contained in the microchip can be read using an RFID device.
So, do you need a tracker even if your dog is already microchipped? The straightforward answer is "Yes"! Even if your dog already has a microchip embedded under its skin this will not tell its owner the dog's exact location or where it has been or where it is headed. Only a pet tracker can tell you where your dog is currently located.
On the other hand, having a dog tracking collar on your pet will also not give any information about your pet. It doesn't contain a digital signature that is unique to your pet. Even if someone finds your dog, he or she will not be able to tell who the owner of the dog is or any credible piece of information that can help establish the dog's identity. Only a microchip can provide such information.
It is for this reason that dogs should have both microchips and GPS dog collars to help ensure you've got the basic safety issues covered.
Manufacturers always design their GPS dog trackers to work with existing technologies. Most come with both iOS and Android platform compatibility, although some have a special preference for iOS or Android devices only. There are also those that work exceptionally well with 3G and 4G cellular coverage, but not on legacy platforms like 2G and 2.5G. If you really want to know if your GPS dog tracker is compatible with your electronic device, then you should read the product description to determine device compatibility.