There is nothing more nerve-wracking for any dedicated dog owner than seeing his or her pet down with a flu. We all know how devastating this particular infection can be for us humans. We are unable to function to our optimum. We often take days off from work just to recuperate from a bout with flu. Fortunately for us, we can always take ourselves to see our doctors, get some flu shots, and even take medications and other preparations to help mitigate the symptoms of flu and hasten our recovery from it. Sadly, we cannot say the same thing for our beloved pets that are very dependent on our care and affection. To really care for our furry friends, it is important that we equip ourselves with the most important tool of all: knowledge on how to manage dog flu. In this article, we shall share with you all you need to know about dog flu so you'll feel more empowered to care for your sick furry pal.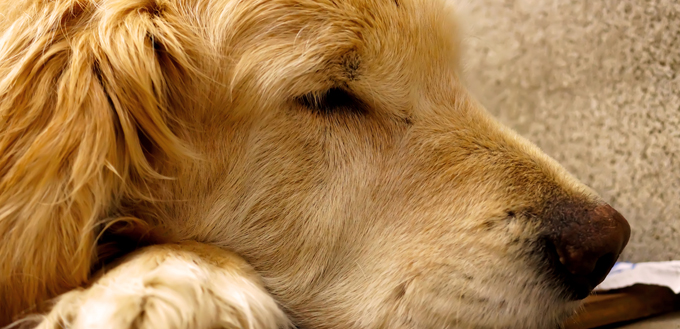 What is Dog Flu?
Let's get one thing straight first before we go on with the rest of our presentation. Flu is a disease entity and should not be confused with the organism that causes flu. A flu virus, on the other hand, is the organism that causes the disease. Officially called the canine influenza virus infection, dog flu is an infectious disease that occurs in the respiratory tree of all canine breeds. This is a lot similar to the flu virus that we humans get infected with. Among pooches, however, experts have identified two very important canine influenza virus strains that primarily affect the mutts in the United States. These are the H3N8 and the H3N2 strains.
Canine Influenza Virus Type A H3N8 – This strain of canine flu virus is originally found in horses. In 2004, racing greyhounds were first reported to have been infected with the virus strain after racing at a Florida track. It is believed that equine virus particles mutated to become the CIV Type A that now infects dogs in about 40 states of the continental US.
Canine Influenza Virus H3N2 – Experts identified the Canine Influenza Virus H3N2 strain to be genetically identical to a particular strain of Avian flu virus that plagued the bird species of Thailand, China, and Korea in the 2010s. This strain resulted in a CIV H3N2 outbreak which was believed to be the outcome of direct transfer of the avian flu virus to dogs. By March of 2015, the infection has spread to thousands of canines all over the United States, which initially started in the Midwest.
How Will Your Dog Get Infected with the CIV?
Like all respiratory infections, canine influenza virus is transmitted via the airborne route. These are quite hardy microorganisms and can survive relatively well in the external environment. When an infected canine barks, sneezes, or even barks the ICV can get dislodged and escape into the outside environment. Since these are microscopic in nature, the virus floats in the air and can get carried by the wind. When another mutt inhales, it is possible that the air that it is breathing in contains the canine flu virus. In some cases, it is also possible to transmit dog flu through the use of contaminated objects such as water bowls, the surfaces of kennels or crates, and even dog collars. It is even possible that the virus can be transmitted through contact with individuals who may have had been in contact with a pooch infected with the canine influenza virus.
Experts say that canine influenza viruses typically breed in highly crowded areas such as canine parks and even kennels. This is because of the rather close proximity of dogs to one another. Dogs barking, sneezing, or coughing can easily infect other dogs within their immediate vicinity. The threat is made even greater by the fact that the period of infectivity begins well before the very first symptoms of an infection is spotted.
When is Dog Flu Truly Infectious?
In the medical field, there is a period called the incubation period. This roughly estimates the length of time needed for the microorganism to exhibit its full blown effects on the body of the infected organism. It reflects the period of time from the moment the virus enters the host until the time the very first symptoms of an infection are detected. In other words, the incubation period is that length of time the microorganism grows and wreaks havocs until the first symptoms appear.
Typically, the canine influenza virus has an incubation period of anywhere between two and four days from the very first time the virus entered the body of the pooch. By the fourth day, the shedding of viruses and viral components start to decrease. Unfortunately, this is not the time to rejoice as there is still substantial amount of viral particles left in the body. Additionally, depending on the type of dog flu virus strain that is causing the infection, your furry friend can still be highly infectious even after several days. If your furry pal is infected with the CIV Type A H3N8 virus, then it can still be very contagious even up to 10 days after being exposed to the virus. For dogs that are infected with the avian flu type of dog flu, the H3N2, then the period of infectivity can extend well up to 26 days. It is thus, very important to isolate our dogs for at least 3 weeks or 21 days especially if they are suspected of harboring the H3N2 type of dog flu virus. This greatly reduces the risk of viral transmission.
Now, it is important to understand that getting exposed to the virus does not automatically mean your 4 legged pal will show the expected signs and symptoms within the next 2 to 4 days. One out of 4 or 5 dogs remain asymptomatic during this period. It simply means that these dogs are not showing any symptoms at all. But this doesn't mean that they don't have the virus or that they are not shedding the virus into the environment every time they bark, sneeze, or even cough. This is potentially more serious as there simply is no way of telling if our dogs are sick or not and that if we are already exposing ourselves, our family members, and other dogs to unnecessary risks.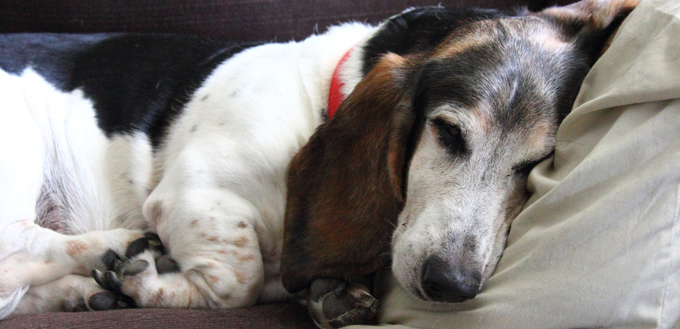 Dog Flu Symptoms
In our previous discussion, we already said that not all dogs that get exposed to the dog flu virus will eventually show symptoms. However, for the remaining 75 to 80 percent of dogs, they will typically exhibit the following symptoms.
Cough, which either be dry or moist or even both
Sneezing
The presence of discharge from the nose, whether it is watery or purulent
Runny or watery eyes
Lethargy, malaise, or generalized weakness
Difficulty breathing or excessive panting
Anorexia or loss of appetite
Fever usually reaching around 104oF to 106o F
Do take note that milder cases of dog flu usually last around 10 to 30 days and will often not require any veterinary attention. Moist cough and nasal discharges often indicate a mild infection. However, if fever develops accompanied by signs of pneumonia, then the viral infection can already be considered as severe. Pneumonia in dogs, just as pneumonia in man, can greatly affect the efficiency of oxygen delivery to the tissues.
Take a look at our guide on the Best Dog Tear Stain Remover.
How Do You Know Your Dog has Dog Flu?
Regrettably, for asymptomatic dogs there simply is no way for us to check whether they have an infection or not simply because there are no symptoms to base our assumptions on. The only way we can try to figure out the possible presence of dog flu in our pets is for us to make a comprehensive review of where our pooch has been the past few days and if ever it got in contact with other canines that are known to have dog flu. For example, if we have a kennel and one of our dogs is exhibiting signs and symptoms of canine influenza, yet other dogs don't exhibit those symptoms, it is entirely possible that they too, are already infected but are asymptomatic. In either case, our only recourse is to take them to our veterinarian so appropriate tests can be performed.
At the clinic, your veterinarian will be requiring a complete laboratory examination of your mutt including complete blood count as well as clinical chemistry. In some cases, your vet may order a routine urine analysis to check for the presence of white blood cells particularly neutrophils which would indicate the presence of infection as these white blood cells are primarily known for destroying microorganisms. If your dog has difficulty breathing or is showing signs of pneumonia, x-ray may be performed. If the larger airways are affected, a bronchoscope can be slid down your dog's throat and into the bronchus to visualize the walls of this part of the respiratory system. Samples of tissues can thus, be obtained by performing a bronchial wash which will typically be filled with large amounts of white blood cells as well as bacteria and other microorganisms.
Unfortunately, detecting viruses is tricky and is often not advised. As such, the treatment is often geared towards supporting our doggie friend get through the illness.
How Can Dog Flu be Treated?
Let us be clear. There is no treatment for dog flu simply because the virus is so small that no antimicrobial agent can really kill it fast enough. That is why when we bring our mutts to our vets, the only thing they can do is to provide supportive treatment. This simply means helping or aiding our dog to get through the disease process in one piece. As much as possible, we need to support our mutts and make sure that it is comfortable throughout the illness period. In such cases, it is crucial to provide them with a quiet, restful, and comfortable place with which to recuperate from.
They can also be provided with medications or therapeutic modalities designed to address a particular symptom. For instance, if there are secondary bacterial infections, based on the cell culture and sensitivity testing, our canine friends can be given the most appropriate antibiotics to help combat the secondary infection, but not the primary viral infection. Similarly, if our mutt has fever, it may be given antipyretics or temperature-lowering drugs. We may also be advised to keep our mutt cool during this period. If there is pain, then an analgesic or even a sedative may be given to help promote comfort and relaxation. If our dog is unable to eat, it may be given an intravenous solution of nutrients, vitamins, and electrolytes to keep our canine pal hydrated, nourished, and well within the normal limits of healthy functioning.
Depending on the type of the canine influenza, our mutt may have to be isolated from other dogs to help contain the infection within a particular area and to help prevent its spread. Hospitalization is often necessary in such instances to help make sure no other dog gets infected.
Check out our guides on the Best Dog Thermometers and Best Dog Pill Shooter.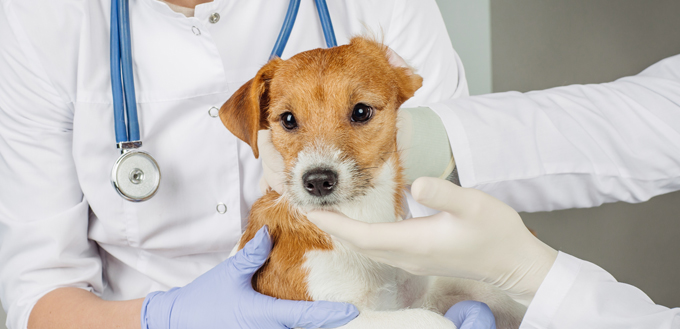 Can Dog Flu be Prevented?
In 2009, the very first canine vaccine for canine influenza type A H3N8 was approved. However, it is not clear whether this will do anything to prevent the development of an infection or that it will guarantee 100 percent protection for your dog from the dreaded canine influenza. It is typically just like the human version of a flu shot. These vaccines do not kill the virus. Instead, they attempt to speed up the process so that you will get better faster. So, instead of being sick for about 5 days, you will only be sick for about 2 or 3 days. If you do decide to get a vaccine for your dog, it is important to discuss this with your veterinarian.
So, how can you prevent dog flu? Here are some tips that you might want to consider to help prevent the development of canine influenza in your pet.
Keep your dog away from places or areas that have been known to harbor the disease-causing microorganisms. Kennels and dog parks that have been recently reported to have cases of dog flu should be avoided.
Make sure to keep all of your dog's items clean and duly sanitized with the appropriate solutions. Collars, dog crates, doggie clothes, and other accessories must be thoroughly cleaned and disinfected from time to time; more frequently if there are reports of a canine flu outbreak.
If you get in contact with a dog you suspect to have canine influenza or one that has been recently exposed to canine influenza, make sure to wash your body parts that came in contact with this dog even before you begin playing or even touching your own pet. It is always a good idea to take a good shower right after contact with these dogs and before getting in touch with your pet. This can help prevent the transmission of the virus to your dog.
If there is an outbreak of dog flu in your area, you may want to restrict the movement of your pet to your home. If this is not possible, then you may have to seek the advice of your veterinarian who may offer your pet a shot of the appropriate flu vaccine. Again, this is not a cure but rather something that will help your pet manage the infection more effectively.
Take time to understand the behavior of your pet. Any sudden change in its behavior will almost always point to a particular problem, be it canine influenza or not. For this, you will need to learn how to differentiate ordinary cough from one that is a classic symptom of flu. You may also have to check the procedure on how to spot respiratory distress in dogs as this is often an indication of severe pneumonia.
If there are plenty of dog owners in your neighborhood, you can try talking with them about how you can keep the common places for these pets to be as safe as possible. You can try coordinating with your local animal health agency for possible solutions to the prevalence of canine influenza virus in dog parks and other similar areas.
Do have the presence of mind to seek professional veterinary care if something is amiss. While the information we have provided here can help you manage the flu of your pet dog, nothing can beat the expertise of a true professional veterinarian. This is a lot better than risking the life of your pet.
Read here our article on the Best Pet Insurance Companies.
Our pets deserve our utmost attention and care especially during times that they are sick. By knowing how canine influenza is transmitted including its many symptoms and how it can be both treated and prevented, you are now more than able to manage the flu in your pet. However, as we have reiterated, a veterinarian will still be your best source of information as he or she will be able to closely examine the actual condition of your pet.
Related Post: Canine Coronavirus Disease
More Pet Product Reviews
Dog Knee Braces
Sunscreens for Dogs
Dog Pill Shooter
Liquid Bandage for Dogs
Salmon Oil For Dogs
Dog Thermometers
Dog Flea Combs
CBD Hemp Oil for Dogs
Paw Protection Waxes For Dogs
Sources:
Joel Kaye, DVM, Canine Influenza, The MSPCA–Angell
Canine Influenza, American Veterinary Medical Association
Note: The advice provided in this post is intended for informational purposes and does not constitute medical advice regarding pets. For an accurate diagnosis of your pet's condition, please make an appointment with your vet.