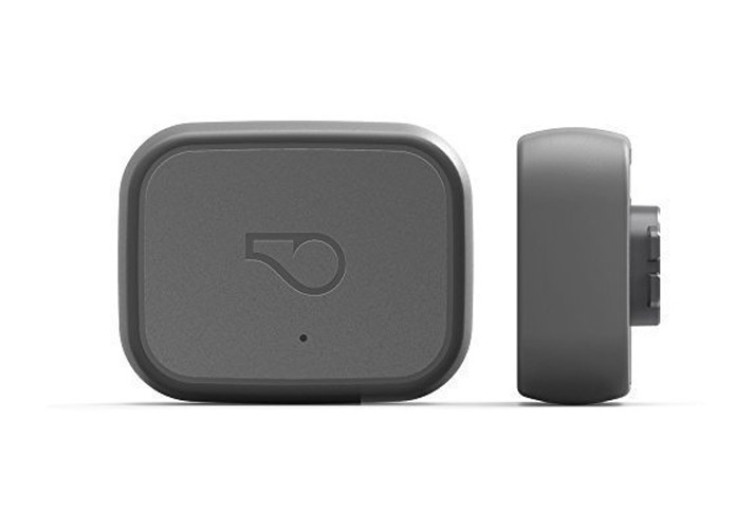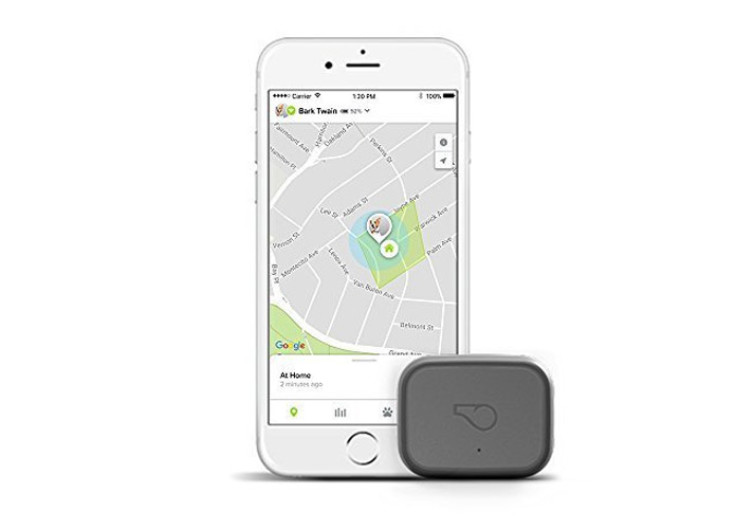 Whistle 3 GPS Pet Tracker
One of the greatest fears of avid dog lovers is losing their pets, not to disease, but to some unforeseen events. One can truly understand the apprehension pet parents may have. However, the concern is more for the dog as it doesn't really have the capacity to tell anyone who eventually finds it where it lives. We've heard of stories of dogs that travel thousands of miles just to go home to their families. But these are exceptional cases. Rather than wait for your dog to get lost before you start doing something about it, why not invest in a very simple yet highly effective technology that will save you the worries of having a lost dog? This is what the Whistle 3 GPS dog Tracker brings to the fore.
The Whistle 3 GPS Pet Tracker and Activity Monitor is a 2-in-1 device that's especially designed for today's pets. It is easily attached to a dog's collar, recharged super-fast, and connects with its own smartphone application for seamless monitoring, tracking, and management of your pet's whereabouts and activity levels.
Neatly embedded into the durable and waterproof 1.8- by 1.4- by 0.6- inch casing of the Whistle 3 is a revolutionary GPS pet tracking module that combines with AT&T's extensive cellular network to give you pinpoint accuracy of your dog's location. The combination of cellular coverage and orbiting satellites gives pinpoint accuracy. The only lament is that it won't work with international travel as location-based services are anchored on US soil.
Since the Whistle 3 also uses the network coverage of AT&T a monthly subscription is vital. The good news is that Whistle 3 already has a partnership with the cellular giant. You don't need a separate subscription plan for the cellular services as it is already included in your monthly subscription with Whistle. The downside to this is that, in cases where there may not be AT&T coverage, then you'll have to rely on GPS technology alone. Still, you'd be paying the monthly subscription for the GPS services of Whistle.
Whistle 3 allows you to setup safe zones for your pet. Like electronic fences, these safe zones provide a virtual field for your pets. If they move outside these safe zones you'll automatically receive alerts on your smartphone. This way you get to take corrective action immediately.
The system also comes with a 24-hour recall of your pet's activities in addition to the tracking of its activities. One can setup activity goals for their pet and reviewing these for their degree of accomplishment.
The device is lightweight, tipping the scales at less than an ounce. This helps make sure your pet will not be burdened by the weight around its neck. This also helps ensure your pet will still enjoy the different activities that make up its daily routine. It's fully waterproof, too. However, it really isn't recommended that your pooch goes swimming with the Whistle 3 on its collar. But, rain or shine, the Whistle 3 should keep on running. And with its 7-day long-lasting battery that recharges after only 2 hours, the Whistle 3 is perfect for pets that love the outdoors.
Pet activity and location tracker technology
GPS and cellular network connectivity
Smartphone-based app pet location and activity tracking
Runs on Android and iOS platforms
Customizable safe zones and pet activity goals
24-hour pet activity recall and review
Instant notifications and alerts
Durable, sturdy, and waterproof design
How Does This Product Work?
The Whistle 3 GPS Pet Tracker & Activity Monitor works like any other GPS tracker and activity monitor in one convenient package. You start by charging the 0.96-ounce, 1.8 by 1.4 by 0.6 –inch device. Next, download the Whistle app and choose a monthly subscription plan that fits your budget. This can be accomplished during the initial setup of your Whistle account on your smartphone running on either Android 5.0 or iOS 10.0 or their later versions. Once you've setup your subscription, simply attach the Whistle 3 on your dog's collar and you're up and running.
Like any other GPS tracker whenever your pet wears the Whistle 3 on its collar it sends out location and other bits of information into the servers of Whistle through a complex network of both GPS and cellular technologies. Whenever you require specific information about your dog's location, the built-in GPS transceiver on the device gives you an accurate placement of your pet's location. When combined with AT&T's extensive network coverage, the precision of the location can be further enhanced.
The Whistle 3 also comes with an activity tracker. This effectively allows you to monitor your pet's daily activities. However, it should be understood that this is mostly based on motion detection. If the Whistle 3 device is stationary this is logged as a possible rest or sleep for your pet. If it moves, depending on the speed of its movement, the complex algorithm of the technology can determine whether your pet is running or simply walking. At any rate you'll be able to take full cognizance of the activity levels of your pet. While the Whistle 3 doesn't really encourage or entice your pet dog to keep on moving, the information it gives you will help you customize your activities with your dog.