Dog backpack carriers offer great carriage convenience for both you and your canine companion when you're on the move. They allow you great freedom of movement while keeping your pup comfortable and secure against your chest or back. Ideal for everyday errands like shopping or biking, as well as hiking and off-road adventures, these convenient carriers are guaranteed to make any pet parent's life easier. To help you find the right pet backpack carrier for your pooch, we've reviewed dozens of different models, highlighting some of the best ones down below. We've also created a comprehensive buyer's guide for you, so read on!
The 10 Top-Rated Dog Backpack Carriers
Best Pet Carrier: Buying Guide & FAQs
Buying the right pet carrier can be intimidating since you're actually looking at a cross between a traditional backpack and a dog travel crate. The idea, of course, is to choose one that is of the perfect size for your pet. However, there are also certain features that you really have to include in your shortlist of dog carrier backpacks. Don't know what we're talking about? Well, read on.
How to Measure Your Dog for a Backpack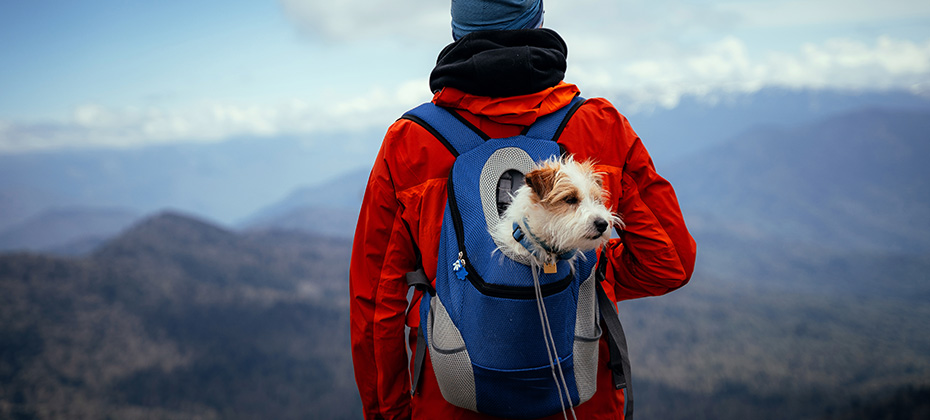 One of the most important aspects of buying the perfect dog carrier backpack is getting the right size. Most manufacturers of pet backpacks already provide the dimensions of their products that usually take into consideration the length and height of dogs. However, it is still important that you know how to measure your dog for a backpack.
To obtain their length, place a tailor's tape measure along your dog's back with one end of the tape measure on the base of your dog's neck. Stretch the tape measure up to the base of their tail. Then, write the measurements down.
To get the height of your pet, place one end of the tape measure on the floor and extend it all the way to the level on top of your dog's shoulders. Do this while your pet is standing on all fours.
In both height and length measurements give an additional allowance of about 3 to 4 inches so that your pet will be comfy inside the backpack carrier.
How to Choose the Right Dog Carrier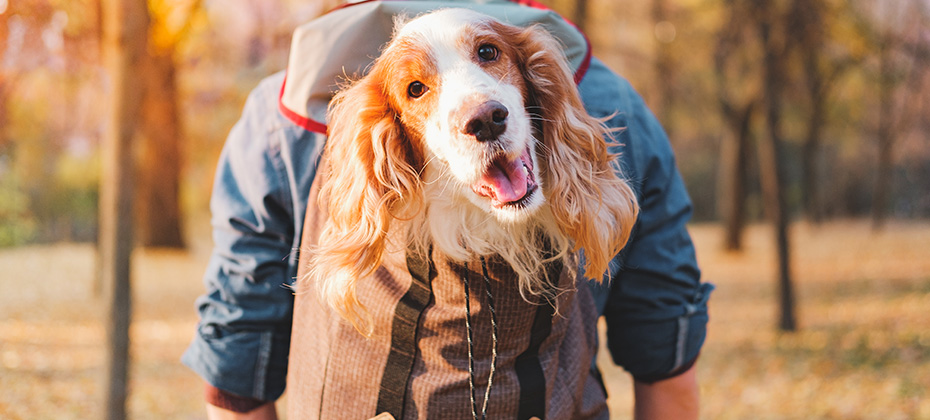 Knowing the size of your dog can help you choose the right dog carrier. However, this is not the only thing you have to keep in mind because there are other things that need to be considered. Here are some factors you need to consider when choosing the right dog carrier backpack.
Features that provide exceptional comfort for your pet should always be considered. Just like buying a pet crate, the dog carrier backpack should also not feel like a prison for your pet. In fact, it should feel like an extension of their home. As such, it should be comfortable as possible. Features you may want to look for include soft and padded lining, mesh window panels, and the like.
If you can use the dog carrier backpack in other ways aside from being a dog carrier, then you've hit the jackpot. This is also one of the fundamental reasons why the I-GO2 is considered one of the best models since it allows you extended versatility in its use. Of course, if you need something more straightforward, then you have even more options.
Your dog is already quite a bunch. If the backpack itself is already heavy, you're going to burden yourself carrying both the backpack and your dog. So make sure you understand the different lightweight materials used in bag construction.
Read here our detailed guide on Dog Carrier Purses.
It's actually a no-brainer that you choose a dog carrier backpack that your dog can use until it reaches its golden years. Your dog won't be getting any bigger especially if it has already attained its breed standard size. So make sure the seams are double-stitched at the very least and that the panels are made of sturdy materials.
Desirable Features of a Pet Backpack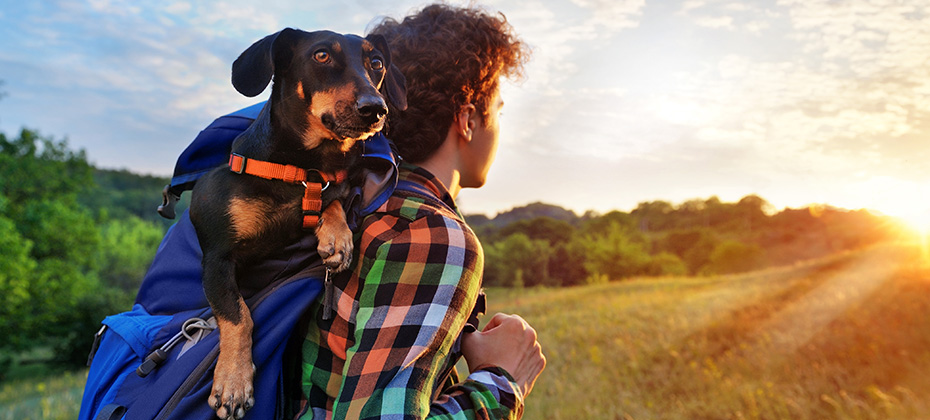 To help you narrow down your choices some more, here are some of the desirable features that you might want to have in a pet backpack.
This is a must especially if you are going to carry your dog on your back the whole day. The wider and more padded the straps, the better they will be able to distribute the weight off of your shoulders.
For your pet to be comfortable, the bag should have mesh panels. This is to allow for better air flow and ventilation for your dog.
You don't want your pet to be bouncing around inside the pet backpack as you walk. Having a hook attachment for securing your pet's collar should help make the ride more secure for your doggie.
Check out dog collars, such as leather dog collars, spiked dog collar, and LED dog collars.
Traveling with your dog means bringing along some of its pet essentials like dog water bottle, dog toys, and even dog food. Rather than packing all of these inside your own bag, having storage pockets on the dog carrier backpack means you can free your bag's pockets for your own stuff.
Read here our ultimate guide on Dog Treat Pouches & Bags.
It is okay to carry your dog on your back for a couple of hours. But if you're looking at extended carriage times, you should go for a bag that you can easily turn into a trolley. This should come in handy in certain places like airports, malls, and so on.
Traveling with pets is one of the most enriching experiences any pet parent can ever have. Dog carrier backpacks provide exceptional convenience when carrying dogs over long distances or for exceptionally long periods of time. It is crucial to pick the right size of pet backpack carrier before you start considering the other factors in your buying decision though. And with these 5 dog carrier backpacks we've shared with you, you have a heads-up on what to look for.
Check out our article on Motorcycle Dog Carrier.
Source:
Rebecca Desfosse, What Type of Dog Carrier Do You Need?, PetMD
Frequently Asked Questions
Dog backpacks allow you to carry small pets on your back while hiking, traveling, shopping, cycling, and the likes. They feature mesh designs that keep the carrier well ventilated and breathable. The backpack offers shoulder straps and other safety straps with a secure fit that can be worn mostly around the chest to keep the carrier in place.
A good backpack that is well structured, breathable and with the necessary safety straps is definitely safe. As pet owners, however, it is best to ensure the right size and weight is applied when picking out a pet carrier.
Personal items should be able to fit under the seat of an airplane to qualify as one. Most dog carriers are portable enough to do this, and therefore, considered as a personal item. However, there are size limits with every airline, so it's important to check with the airline first instead of relying on assumptions.