Once fleas and ticks have entered your home it can be a challenge to get rid of them. The sooner you act, the sooner you can eradicate them and prevent an infestation.
Advantage® Household is a line of products made specifically to target fleas and ticks on indoor surfaces and is part of a complete flea control program. Additionally, a yard treatment can help take the fight to where these biting insects live.
Rather than relying solely on sprays and shampoos applied to your pet, you can treat the areas they play and rest.
Below, we'll run you through the line of goods made by Advantage to kill off fleas in different life stages (including eggs) as well as help prevent them from returning. These indoor and yard treatments are all available at PetSmart.com.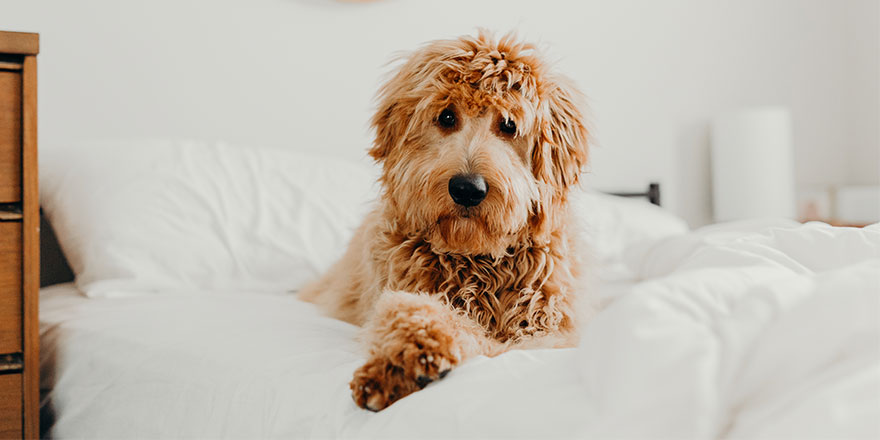 (Photo/PetSmart)
Carpet & Upholstery
Fleas and other biting insects will hide and lay eggs on carpet or cloth furniture. Advantage Carpet and Upholstery Spot Spray helps control an infestation in your home by killing fleas and dog ticks. The spray can also eradicate dust mites and bed bugs.
Each application offers two weeks of insect control on the carpet, wood, and ceramic surfaces. The spray is formulated to be safe for use on water-safe fabrics and surfaces.
Household Fogger
The Advantage Household Fogger will get flea protection into the same hard-to-reach areas that these pests hide in, like drapes, upholstery, pet bedding, floor cracks, and open cabinets. The fogger kills adult and pre-adult fleas, including flea eggs, for 7 months. It also kills hatching fleas before they grow up to bite.
Each package contains three 2 oz canisters. One canister is enough to fog a room up a 16 ft x 16 ft room (with a typical 8 ft ceiling).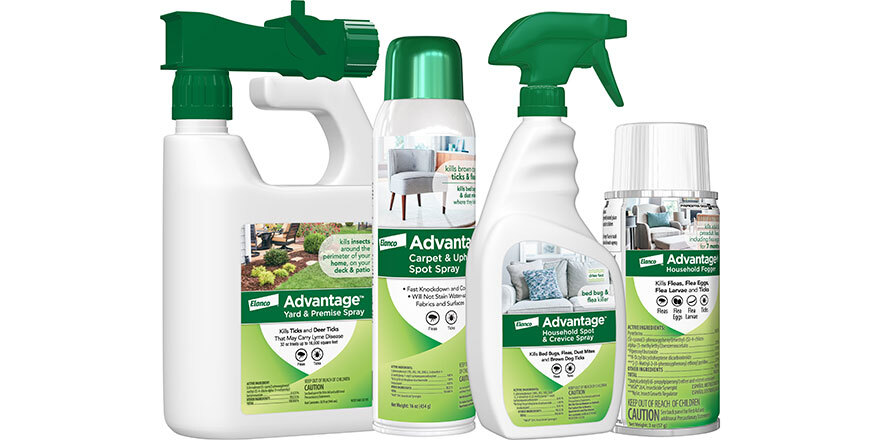 Spot & Crevice Spray
Advantage Household Spot & Crevice Spray kills fleas, dust mites, brown dog ticks, and bed bugs in hard-to-reach places where pests may hide from other treatments.
The handheld bottle spray lets you spray into nooks and crannies where it dries fast.
Advantage Yard & Premise Spray
While the above products will work to kill and control fleas and ticks in your house, the Advantage Yard & Premise Spray can prevent them from ever hitching a ride on your pet and into your home. Like other Advantage products, this spray will effectively kill fleas, ticks, and deer ticks that may harbor Lyme disease.
As the name suggests, it is intended for use around the perimeter of your home, such as a deck or patio. It is not for use on animals. To apply it, screw your garden hose to the bottle nozzle and spray those target areas. A 32 oz bottle can treat up to 16,000 square feet.
Complete Flea Control System
All these Advantage products can give your pet some relief from bites from a variety of nasty parasites this summer. Used properly, these treatments can reduce the number of biting pests on your pet and decrease the likelihood of an infestation.
What's more, you can save up to 10% off Flea & Tick Products at PetSmart through June 5.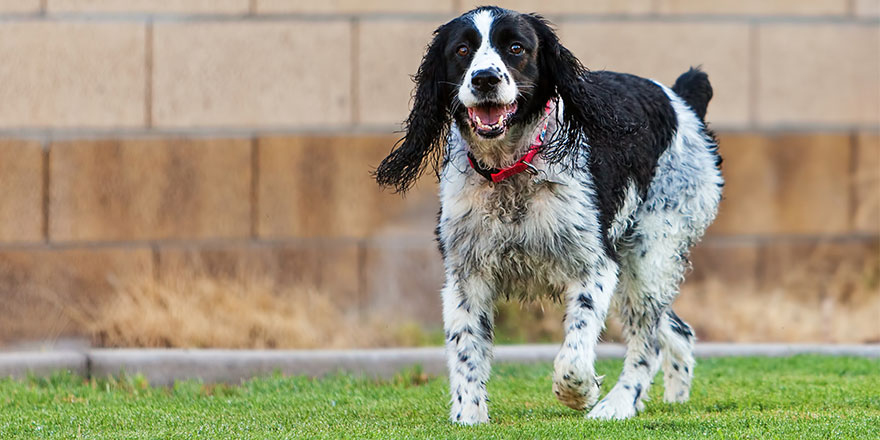 (Photo/PetSmart)