Spring is the start of flea season and pet parents can get ahead of a flea problem with a topical treatment that prevents fleas, ticks and other biting pests from feasting on your furry friend.
Beyond the obvious discomfort of being bitten, flea infestations can trigger your pet's immune system to overreact, contributing to other issues. Fleas bites are also associated with flea allergy dermatitis and flea bite anemia.
One preventative option is the Advantage II monthly topical application as well as the brand's treatment shampoos and sprays. Used together, Advantage treatments can prevent, treat and control the spread of fleas and ticks.
And now through June 5, you can save up to 10% off Flea & Tick Products at PetSmart.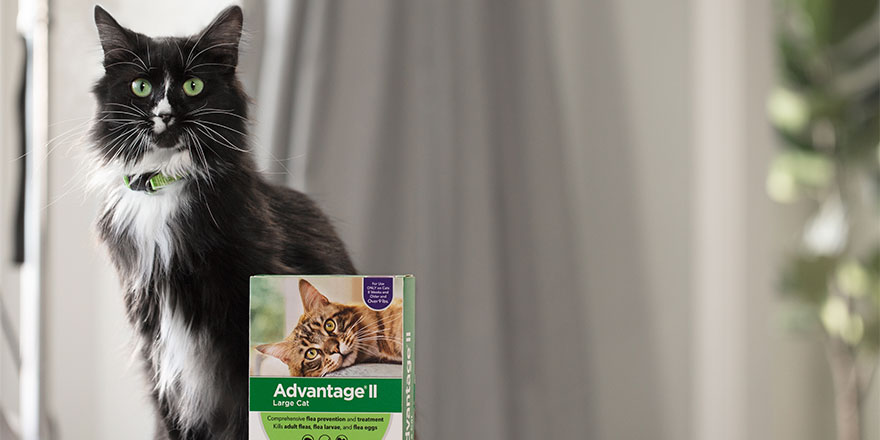 Topical Treatments
Advantage® II for cats is monthly topical flea prevention and treatment. It can be used to prevent and treat infestations of fleas and lice. These topical treatments kill and repel pests before they bite.
Killing adult fleas prevents them from laying eggs which can lead to a re-infestation.
For cats, Advantage® II can be used on cats and kittens 8 weeks of age and older and weighing at least two pounds. It comes in dosages for kittens weighing 2-5 lbs., small cats weighing between 5 to 9 lbs., and large cats weighing over 9 lbs.
The formula is approved by vets for its all-day effectiveness and is available at PetSmart without a prescription.
Kills fleas in all stages within 12 hours
Waterproof after 24 hours
Advantage Treatment Shampoo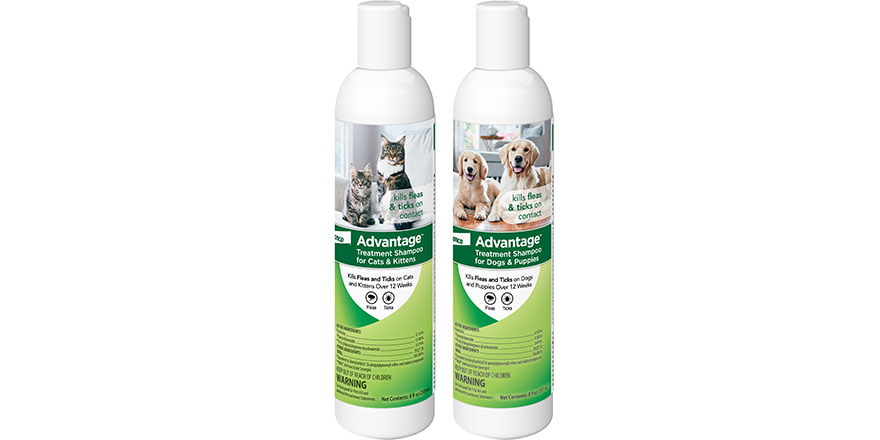 Advantage® treatment shampoo kills fleas and ticks on contact. If your pet gets infested with these biting insects, a treatment shampoo can help reduce bites and associated irritation.
The treatments can be used on pets 12 weeks and older. The dog treatment is only for dogs and the cat treatment is solely for cats.
A shampoo rinse is part of Advantage's three-step approach to fleas: Prevent, treat and control.
Advantage Treatment Spray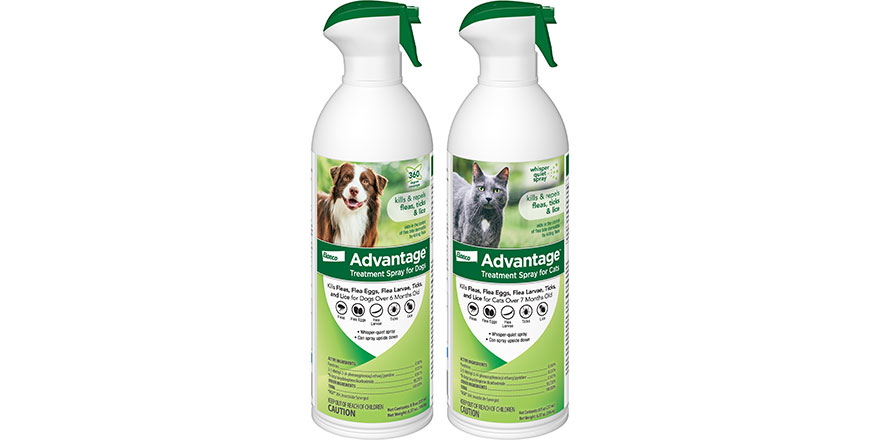 Advantage® Treatment Spray for cats or dogs kills fleas and ticks on contact. It also works as a preventative treatment because its active ingredients reduce the ability of flea eggs and immature fleas to grow into adults. Additionally, this spray can control lice.
The treatment sprays can be used on dogs older than 6 months and cats older than 7 months. The dog treatment is only for dogs and the cat treatment is solely for cats.
The Advantage System
These Advantage products can give your pet some relief from bites from a variety of nasty parasites this summer.
Used properly, these treatments can reduce the number of biting pests on your pet and decrease the likelihood of an infestation.
What's more, you can save up to 10% off Flea & Tick Products at PetSmart through June 5.