Wellness CORE® formulates its dog and cat food with natural, high-protein ingredients. It makes wet and dry options, including grain-free recipes for pets with certain food sensitivities. It also makes treats and toppers to boost your pet's existing diet.
Wellness CORE dog & cat food is made with a high concentration of protein from fresh meat ingredients that it hopes your pet will crave. PetSmart Treats Loyalty Members can save 20% on all Wellness single items at PetSmart.com through the end of August (8/31) by using the code WELLNESS20.
These customized recipes are customized to suit every breed size, life stage, taste preference, and dietary needs. Below, we'll run through how Wellness makes its CORE foods and then highlight some of its best-sellers.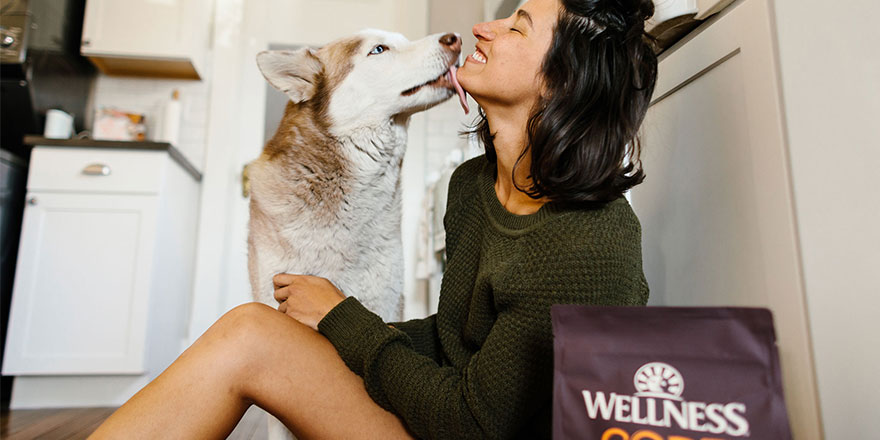 What Health Considerations Does Wellness Aim to Help?
Wellness seeks to provide food that will deliver its five signs of wellness:
Skin & Coat
Digestive Health
Eyes, Teeth & Gums
Energy
Immunity
Wellness chooses protein-rich recipes with grains or grain-free carbohydrates to fuel your pet's energy levels. Its goal is to provide nutrition with benefits you will notice and your pet will feel: optimal digestion, healthy mobility, lustrous skin, and coat, as well as immune health.
The recipes of high protein ingredients have been found to deliver health benefits according to a six-month AAFCO Feeding study.
20% Off Wellness CORE Dog & Cat Products
Below are some examples of the Wellness foods available at a discount to Treats Members through August at PetSmart.com
The variety in products covers different breed sizes in dogs as well as different life stages in dogs and cats.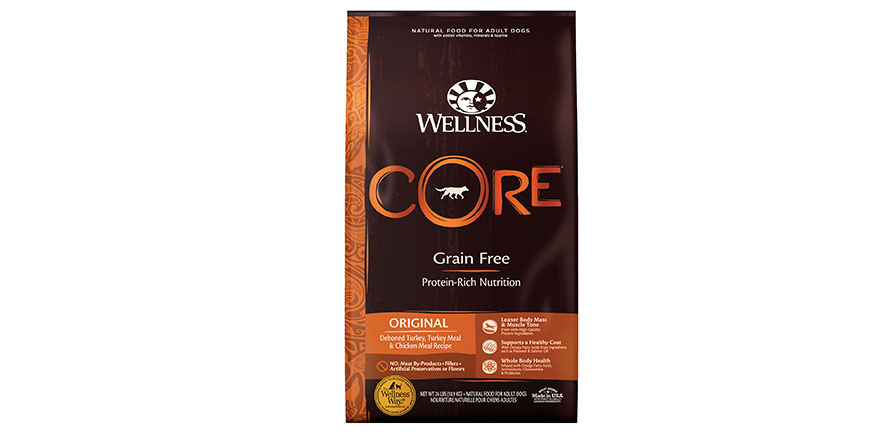 The Turkey & Chicken Recipe is natural grain-free dog food for adult dogs. It combines turkey, chicken, fruits and vegetables, and salmon oil to help support your dog's best health. The food is also fortified with antioxidants, probiotics, vitamins, and minerals, including a fish and flax omega blend associated with promoting healthy skin and coat in pets.
Wellness CORE grain-free dog food formulas are based on the nutritional philosophy that dogs thrive on a diet mainly comprised of meat. Each formula provides no less than 34% crude protein for your dog with no meat by-products or fillers, grain, corn, soy, wheat-gluten or artificial preservatives, colors or flavors.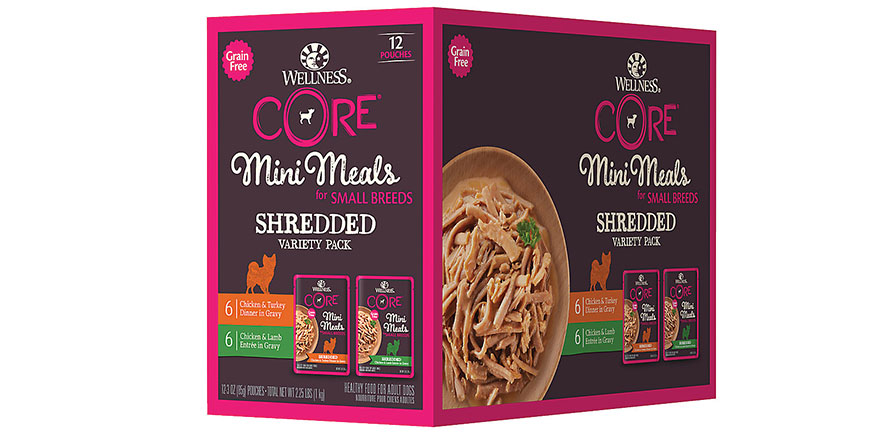 This variety pack contains two popular mini-meals for small breeds so you can change up your dog's meal plan daily. Each pack comes with 6 shredded chicken & turkey meals and 6 shredded chicken & lamb grain-free meals.
These mini-meal pouches can be added to your dog's dry food to provide a well-rounded meal, fed to a larger adult dog as a snack, or served on its own to small adult breeds by using two pouches per 5 lb. of body weight per day.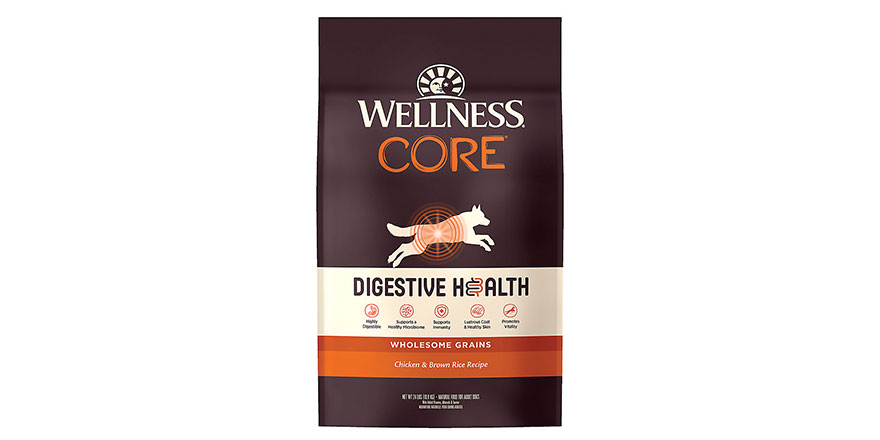 This formula starts with your dog's gut in mind. Wellness CORE Digestive Health uses probiotic-coated kibble made with digestive enzymes and prebiotic fibers. The food still comes with plenty of protein, a minimum of 30% of the formula, as well as other beneficial ingredients like Omega-3 fatty acids, superfoods such as pumpkin and papaya, and essential vitamins.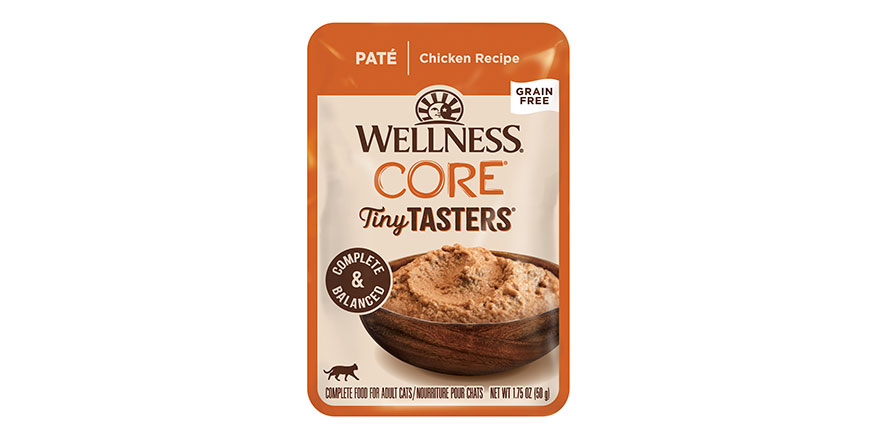 These pouches contain a balanced meal based on the brand's nutritional philosophy that cats, given their primal ancestry, thrive on a diet mainly comprised of meat. The smooth pate texture and the protein-packed flavor may sate your cat's craving. Each squeezable pouch provides one serving so there are no leftovers to store.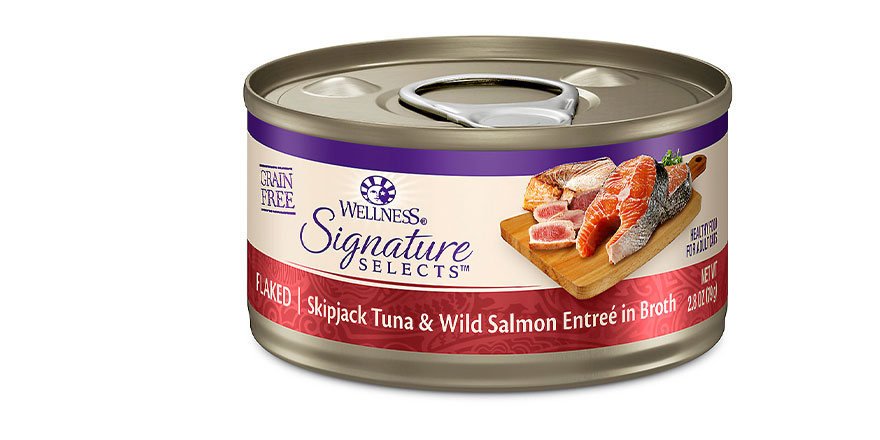 The Signature Select canned foods combine chunks of real meat and seafood for a mix of protein as well as lots of vitamins and minerals for your cat's overall nutrition.