Since the shocking announcement of the death of Queen Elizabeth II last week, there has been much speculation as to what would happen to her beloved corgis.
A Royal Family spokesperson has confirmed that two of her corgis, Sandy and Muick (pronounced Mick), along with dorgi Candy (a dachshund-corgi cross), will be taken into the care of her son Prince Andrew and his ex-wife Sarah Ferguson. Their new residence will be at Royal Lodge in Windsor.
Two corgis, Muick and Fergus, had been gifted to the Queen from Prince Andrew as a welcome distraction. At the same time, the Queen's late husband, Prince Philip, was ill in hospital – an insider told the media recently that the corgis brought "a lot of noise and energy into the castle". Sadly Fergus passed away soon after Prince Philip and was replaced with a new corgi called Sandy.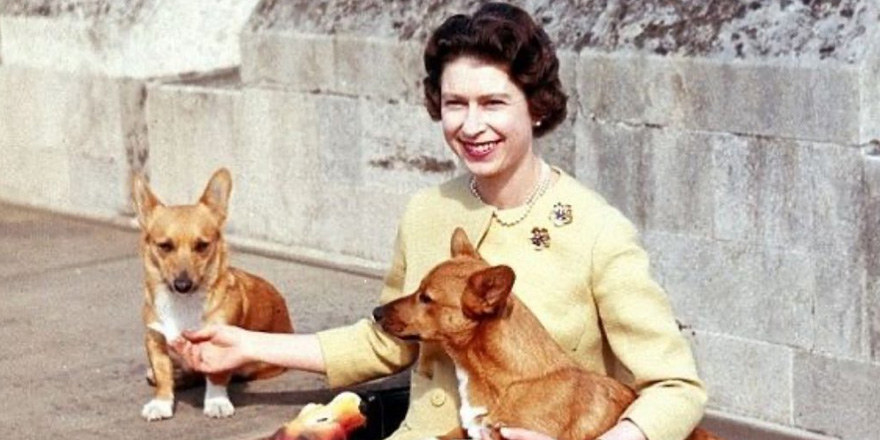 Photo by @thequeenscorgis – Instagram
The Queen was said to have been brought constant joy from her beloved corgis, and the dogs were often seen by her side both inside the royal residencies and outside in her gardens. Her Majesty's introduction to corgis was in 1944 when a corgi named Susan was gifted to her on her eighteenth birthday, and she owned over 30 corgis throughout her reign.
A little-known fact is that Her Majesty was credited with creating a new breed of dog, the dorgi, a dachshund-corgi cross. The hybrid breed was created when one of the Queen's corgis mated with Princess Margaret's dachshund Pipkin. The Queen was said to have been so taken aback by this breed that she bred many more over the years.
The new corgis will have slightly less space in their new home. Compared to the 775 rooms in Buckingham Palace and 1,000 rooms in Windsor Palace, they will now only have access to 30 rooms at Royal Lodge.
We think they will be just fine.
Featured photo by @thequeenscorgis – Instagram