As a thank you to the dedicated pet adoption service that enabled him to adopt his beloved 30-pound dog, Axel, Josef Newgarden wanted to give back to the charity in recognition of their hard work. Axel is now a part of the Newgarden family and wouldn't be were it not for the care of the good people at Wags and Walks.
Newgarden, who drives for Team Penske, could think of no better way to repay the shelter than by performing well in his Grand Prix race.
After winning the Sonsio Grand Prix at Road America, Newgarden was given a $1 million bonus. This was his third win of the racing season on IndyCar's different circuits. His $1 million reward is pre-arranged to be split between the race winner and two charities of their choice. Newgarden took this opportunity to give some of the money to Wags and Walks of Nashville whilst giving the rest to SeriousFun Children's Network.
With this donation, Wags and Walks can expand their shelter, building an additional center to care for abandoned or lost dogs in need.
"They solve all sorts of dogs – all sorts," Newgarden said. "You should hear some heartbreaking stories these guys go through to find these dogs' homes." He explains that Team Penske is more than happy to give to a charity that has done so much for the pets and people of Nashville.
Newgarden's most recent win took place on the Road America street course, with other wins on the street course in Long Beach and the oval at Texas. These three consecutive wins have given him the title of first IndyCar driver to succeed on all three circuits.
The PeopleReady Force for Good Challenge will be arranging the $1,000,000 reward payout. Team Penske will receive a portion of the money while the remainder will go to the two charities chosen by Newgarden.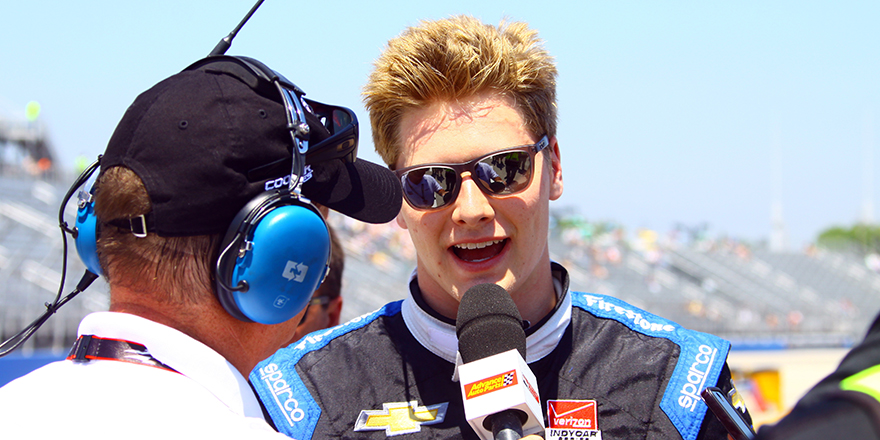 Image credit: Shutterstock
"To have something like this challenge, I think, just fires you up more competitively," Newgarden explained. "You want to get it done for them."
The heads of both charities attended the post-race press conference with Newgarden Via a zoom call to sincerely thank Newgarden for his choice of charities and his effort in the race.
"We are absolutely so, so thrilled," said the head of Wags and Walks, Kathryn Hurley. "It's going to impact literally thousands of dogs here in Nashville and allow us to build an amazing adoption center."
Newgarden won the race by 3.371-seconds following two unfortunate late restarts. However, Ericsson could reclaim the points lead, finishing as the runner-up. This is the seventh time the points lead has switched to another driver this season.
Ericsson explained at the press conference that he feels they are now in a better position heading into the second half of the season. "We've just got to keep doing what we've been doing."
Though Newgarden is proud to donate so much of the reward money to charity, some will be enjoyed by himself. Though he's not quite sure how he intends to spend the money, he certainly has a great idea of what he wants to buy first.
"Probably a bunch of McDonald's – over $100 at McDonald's at least." Newgarden joked.