Among the health challenges that can arise at any life stage of your dog or cat, tummy troubles can be difficult for everyone. You know the signs: rumbling bellies, indigestion, gas…and worse. Reassuringly, there are diets that can help support your pet's digestion. Looking into food that helps promote healthy digestion can help ease the stress of feeding your pets.
That's why Hill's Perfect Digestion line is well worth exploring. So, what is Perfect Digestion food – and why should you look into purchasing it at PetSmart? Here, we give you the complete rundown on the benefits of ordering specialized diet pet food with Autoship delivery. Best of all, we're excited to tell you about an amazing offer, so you can have added peace of mind in trying both Hill's Science Diet Perfect Digestion and  PetSmart's Autoship Service, at once! This food is currently on sale at PetSmart – with a savings of $5 off small, $10 off large and $15 off XL Perfect Digestion dry dog food bags with code HILLS5 at PetSmart.com! (*conditions apply). And with Autoship, you'll also save 35% on your first order and 5% off each subsequent order.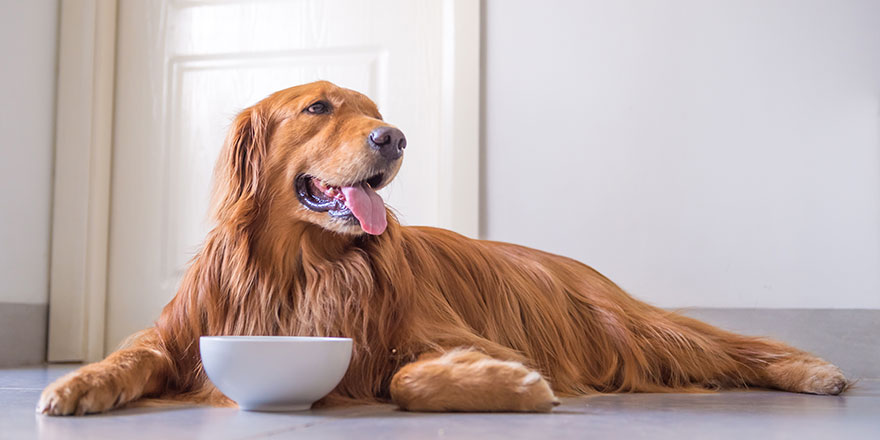 What is the Hill's Science Diet Perfect Digestion Line?
In the same way that humans may be able to lower the risk of adverse health through their diet, the same can be said for animals. If you're wondering why, then the answer is simple. It all comes down to the ingredients in specialized formulas versus what is available in standard kibble or wet food. While there are many great choices out there for most dogs, even the most stringent or high-quality options can include ingredients that may irritate the digestive systems of some pets. This is especially true if your dog or cat has particular food sensitivities. 
The best way to handle these sensitivities is to use a food product that is specially formulated to help alleviate sensitivities – without cutting out any of the benefits from other ingredients. Hill's Perfect Digestion line offers plenty of variation including special formulas based on the age and breed of your pet.
What Kind of Health Issues Can Be Addressed with Perfect Digestion Food?
Perfect Digestion has been specifically formulated to support healthy digestion by helping to balance the microbiome that is present in your pet's gut. 
The microbiome is made up of billions of healthy and not-so-healthy bacteria. When out of kilter, it can affect the well-being of your cat or dog, potentially causing issues with their digestive tract. These can include nausea, vomiting, diarrhea, indigestion, gas, and constipation, as well as general lethargy in your pet.
Not artificially preserved, and made without synthetic colors and artificial flavors, Perfect Digestion is easy to digest and contains clinically proven antioxidants, Vitamin C & E, to support a healthy immune system.
The formula also includes ActivBiome+, Hill's special blend of prebiotics, whole grain oats and pumpkin which can:
help restore the delicate biome balance in your pet's gut

help promote healthy poop

help reinstate a regular toilet routine
 The Benefits of Specialized Nutrition
The biggest benefit of getting specialized formula food is that you can choose a formula that is tailored to your pet's unique needs. That, in and of itself, is always a good reason to invest in quality specialized food. However, it's not the only reason.
Not to mention we have offers to share that can help you save even more money! If you're interested in trying out a specialized diet to support your pet's digestive health, but don't want to risk paying the full price straight away, you can use our code of HILLS5 to save $5 off small, $10 off large & $15 off XL  Perfect Digestion dry dog food*.
Why Choose Hill's Science Diet?
Hill's Science Diet is one of the leading brands out there and is trusted by hundreds of vets. Their range of both dry and wet dog and cat food offers a diet that can help support specialized needs, and still tastes great. Some customers even make a special mention of their previously picky pets developing a newfound love of this line!
What are the Benefits of Using an Autoship Service?
Getting your pet's diet on Autoship means you never run out of food and have to run out to the store so you can fill your pet's supper bowl. With Autoship, you can save time and stress by having your pet's food (and many other items you regularly buy) shipped directly to your door. You set the delivery schedule–and you can adjust it any time you need.
You'll also save money. With PetSmart's Autoship, you get a 35% discount on your first order and 5% off each subsequent order of Hill's Perfect Digestion dry food. And during this special sale offer, you'll also get a savings of $5 off small, $10 off large, and $15 off XL Perfect Digestion dry dog food bags with the promo code HILLS5 at PetSmart.com! (*conditions apply.)
With PetSmart's Autoship service, you have up to 24 hours before your next order is shipped to change any details required or to cancel. You can even cancel the Autoship service altogether – and then reinstate it when you're ready to try again. Just click the "Reactivate Subscription" link.
Having food on Autoship reduces the risk of needing to offer your pet substitute fools that can potentially cause gastric distress. Your preferred pet food will be shipped directly to your home and you won't have to visit a local pet store or to worry about finding the right diet in the flavor your pet loves.
If you're thinking of trying a specialized diet, then why not try the Autoship service from PetSmart? With savings of up to $15 (HILLS5), you can test the Perfect Digestion range, as well as potentially making your pet happier and healthier –  all at a discounted price!
*Disclaimer: Offer valid online at PetSmart.com 10/1/2021-12-31/2021 with Treats membership and promo code HILLS5. Must log in to your Treats account and enter promo code HILLS5 online at checkout to receive a discount. Limit 3 redemptions per customer. Offer valid in stores with manufacturer's coupon 10/1/2021-3/31/2022. Coupons are available in stores while supplies last. Must present coupon in-store upon checkout to receive discount. Coupon terms and conditions apply. Offer cannot be combined with other Hill's Science Diet discounts or offers. Prices & selection may vary by store & online. Products are available while supplies last. Quantities may be limited. Deliveries may be delayed.