The abundance of animals in shelters isn't anything new, but there has been an obvious lack of adoptions in Louisiana, according to one shelter that is "barely treading water". There has been a recent surge of stray and surrendered animals, including a number of small dogs that are currently filling a room that used to rarely be full.
Michelle Brignac, the director of the Jefferson Parish Animal Shelter, says that "Two years ago, there would be people fighting in the parking lot to adopt a small dog," but the same cannot be said for today.
Today, the shelter is teeming with little canines, and many other Louisianan shelters are suffering the same fate. They're all full of dogs and cats that desperately need new homes, but there don't seem to be enough willing members of the public looking to adopt.
Shelters across the state are practically begging the public to open their homes to animals in need.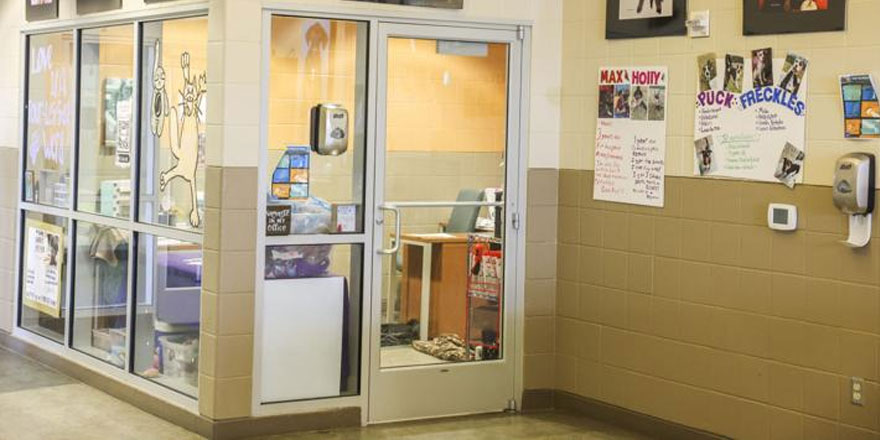 Image credit: Staff photo by Sophia Germer
The Stats at Jefferson Parish
The Jefferson Parish Animal Shelter is currently taking in up to 100 animals every week. These may be stray animals or those surrendered to them by pet parents who can no longer support their companions. Either situation is often heart-breaking, but the reality of what it's doing to the shelter is unsustainable.
Despite sheltering between 70 and 100 new animals a week, only an average of 8 sheltered animals are leaving for their new homes in that same timeframe. The director of the shelter has announced that it's possible that the shelter may have to euthanise some animals to make space if the trend continues. They simply don't have the space to house hundreds of abandoned and homeless dogs and cats.
Shelter Intake in the United States
In the U.S., approximately 6.3 million companion animals enter shelters every year. They're fairly evenly split between dogs and cats at a ratio that is almost 50/50.
While these 6.3 million dogs and cats are brought in, almost one million existing animals will be euthanized. This number, despite being unfathomably high, is actually significantly less than it used to be. In 2011, the figure was 2.6 million.
We must ask ourselves if we're willing to allow so many animals to die rather than give them homes. Dogs and cats are too readily given up by their owners when problems are presented. Considering how many animals go missing each year and are never reunited with their waiting owners, it seems extremely sad that so many others die waiting for homes.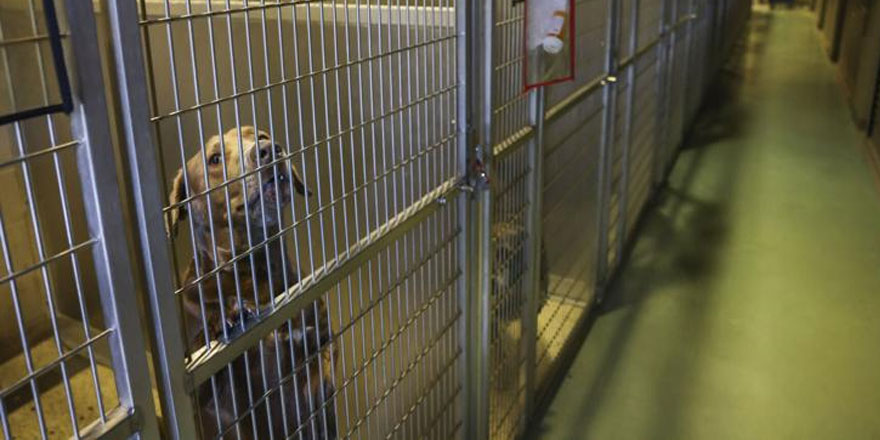 Image credit: Staff photo by Sophia Germer
How Long Has Jefferson Parish Had This Problem?
At the beginning of June, the animal shelter stopped allowing surrendered pets into their shelter. Owners wishing to surrender their pets to Jefferson Parish Animal Shelter will be turned away. There are simply too many other animals that need the shelter, and the shelter is trying to retain enough space for stray animals with nowhere to go.
The beauty of taking in strays is that some of them will be returned to their owners. This may be because of existing microchips with up-to-date information or social media posts where owners come forward after recognizing their own pets. Either situation is a huge blessing.
However, there will be situations where the strays taken in by the shelter won't have a home to return to. This happens with abandoned animals, some of which may have kittens or puppies out in the wild, which the shelter will also take in.
The effort to wrangle strays is no picnic, either. It takes a team of trained people from the shelter who understand the nuances of trapping cats and dogs. It can take days of waiting and constantly checking traps.
Why Isn't There More Space?
Part of the blame lies with Hurricane Ida, which wiped out the East Bank shelter that Jefferson Parish had in Elmwood. That, combined with the flooding, caused many thousands of dollars of damage. The site is, in a word, unusable.
It will take at least another two and a half years for the new planned shelter to be functional.
The Jefferson Protection & Animal Welfare Services government agency even set up a temporary intake site in Fat City. But it was closed after its windows were smashed in what was apparently an act of vandalism.
Therefore, the only facility that Jefferson Parish has in their West Bank shelter in Harvey. It can hold approximately 250 large breed dogs and is fast approaching that number. Unfortunately, many are Bully breed dogs, which some HOAs and apartment complexes don't allow.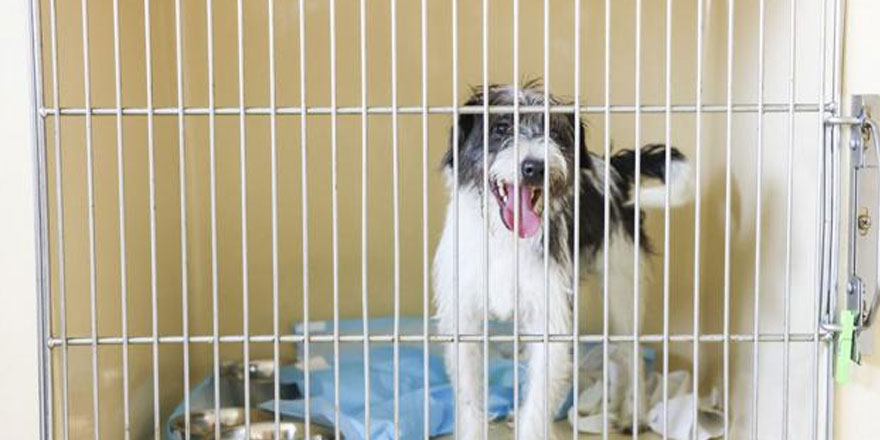 Image credit: Staff photo by Sophia Germer
The Employee Issue
Working at a shelter is emotionally, physically, and mentally exhausting, Michelle Brignac has said. And it's often very dirty. Taking a moment to lighten the subject, Brignac joked that some of their canines are like "poo-casso."
Jefferson Parish is supposed to have nine humane officers whose duties include investigating dog attacks, rescuing sick animals, and looking into allegations of animal cruelty. But only two of the nine positions are currently filled.
Beyond that, no one is applying for the other open positions, either. There is funding for 57 positions in the shelter, but only 30 are filled at present. Even if the other shelter facility had remained open, Jefferson Parish wouldn't be able to properly staff it because of this shortage.
"It's almost like we're facing the perfect storm – after the storm," Brignac said.
But the struggles aren't only being faced by this one shelter. St. Tammany is also having a hard time keeping up, and it's likely that many other shelters are facing the same issues. Where one shelter is over capacity and understaffed, it's likely that the others around it aren't fairing well, either.
"As long as I'm here, I'm not going to let the ship sink," Michelle stated. She took over as director three years ago and has a very hands-on approach to her work. Her staff have labelled her the "director of chaos", supplying her with a shirt that announces that particular hard-won title.
Featured image credit: Staff photo by Sophia Germer