Cat owners are often faced with the difficult decision of choosing the right food for their felines. Some cats are very picky; some felines also have allergies, while some others are sensitive to certain foods. This becomes a challenge for most cat owners as they would want to treat their furry friends to delicious meals but are constrained due to their cat's sensitivities. Others simply do not know what food to feed their cats who have these problems. If your cat is fussy or suffers from food allergies or is sensitive to some ingredients, then Canidae cat food products are your solution. The producers of this brand have carefully selected the ingredients to suit every cat's taste, condition, and every feline owner's budget. Read our reviews to learn more about its nutritionally dense products.
Canidae Cat Food Review
*Ratings are from Amazon, PetSmart and Chewy at the time of publication and can change
Is Canidae a Good Cat Food?
Overall Canidae is a quality cat food that steps it up as a mid-priced formula. Without any unnecessary fillers and focusing on wholesome ingredients and decent amounts of protein, including real chicken as well as concentrated chicken meal and lamb meal, they offer naturally balanced food at an affordable price.
While not all the ingredients are premium quality, they can give the more expensive cat food brands a run for their money. Canidae also cater well for all life stages as well as kits with allergies, sensitive stomachs and those who need to limit certain ingredients. 
However, their dry cat food recipes can be high in fats as well as carbohydrates, meaning they can also be calorific so unless you have an averagely active pet or manage the portions carefully, this range is not quite suited to more overweight cats
The Short History of Canidae Company
Canidae was founded in 1996 by two friends, John Gordon and Scott Whipple. At the age of 19, Whipple was running a pet store in Sam Dimas, California where he hired Gordon to work. The two became firm friends and develop clear ideas as to what was missing from the pet food industry – quality natural pet nutrition that was flavorsome, affordable, and met the needs of consumers.
Working with pet nutritionists and veterinarians, the pair went on to develop their first line in pet food, which launched on the market in 1996. The plan was to provide pet parents with healthy food for their cats and dogs, which while a little more expensive than the lower quality brands, would provide a good alternative to the more premium brands. 
Canidae Today
In 2012, Canidae opened its own production facility in Brownwood, Texas where they remain today. While a small facility, this gave the company the chance to quality control batches of food off the production line.
So far, so good, but not all Canidae's pet food ranges are made at Brownwood. Our Canidae cat food review has found that there's little information available as to what other production facilities they use in the US. 
Today, Canidae remains independently owned and controlled by its two founders. And from its initial line, the company currently sells around 100 cat and dog food products, including dry and canned food as well as pet treats.
Canidae also remains true to its natural ethos – sourcing sustainable ingredients and investing in green agriculture and practices. 
Where is Canidae Cat Food Made?
After outsourcing its growing pet food range, Canidae opened its own production plant, the Ethos Pet Nutrition facility, in Brownwood Texas in 2012. One of the smallest pet food production facilities in the US, only some of Canidae's dry cat and dog food products are made at the site, in small batches. 
The company still also outsources production to other pet food manufacturing plants, although it is not known which of its lines and which external sites they use.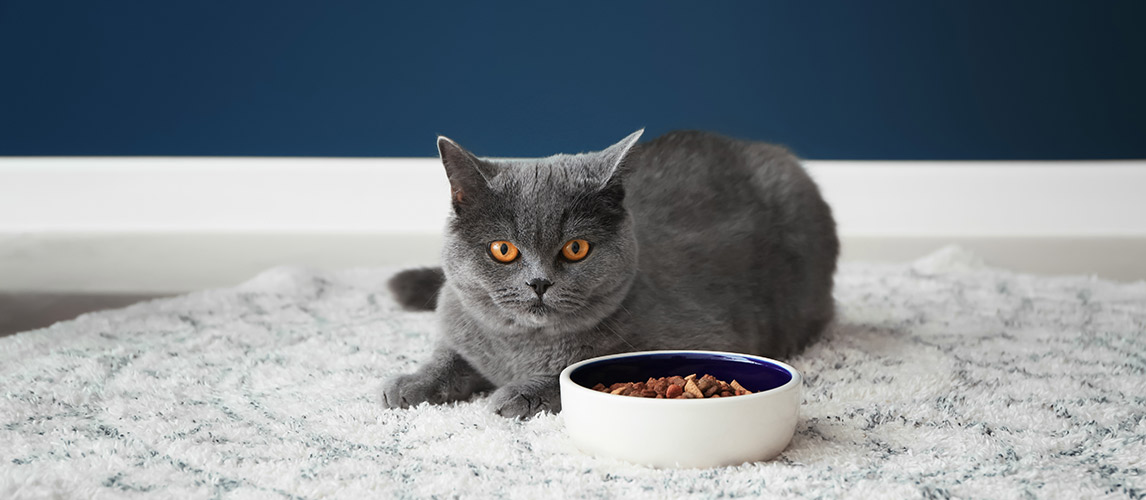 Where Do They Source Their Ingredients From?
Canidae state that they source all their ingredients in the US and that their formulas are made in FDA, USDA, and AAFO-approved facilities. All their meat is USDA-inspected, and they also use lamb from New Zealand and duck meal from France.
The company is committed to supporting US farmers who use regenerative and sustainable methods of production, with a goal of sourcing 80% of their ingredients from regenerative agriculture by 2030. 
Product Lines – Differences and Which One You Should Choose
With their focus on quality natural ingredients and appropriately balanced nutrition, Canidae is well-suited to active kittens and cats.
Their cat food range also caters for some specific needs, including sensitivities and certain health issues, such as digestion and joints.
The main Canidae Cat Food product ranges to choose from are:
Pure
Available both grain-free and with limited ingredients, Pure follows the natural diet of cat, with quality protein from fish or poultry as the number one ingredient. Suitable for both cats and kittens, the Pure Limited Ingredients range uses whole products and carefully selected ingredients to be its kinder on allergy-prone kits or more sensitive tums. 
The range also includes Pure Ancestral, which includes freeze-dried raw toppers, which are a good way to transition to a raw-state diet or add an extra protein punch to your kit's mealtime. 
All Life Stages
Vet formulated, All Life Stages dry food can be fed to all cats, from young kittens to senior felines and is a practical and affordable feeding solution, particularly if you live in a multi-cat household.
High protein and packed with natural flavors to cater for varying nutritional needs, this cat food range is also soy, wheat, corn, and unnecessary filler free.
Adore
Canidae's popular broth canned cat food range, there's six wet food recipe options, from delicious chicken to sardine. With a broth base and tasty natural flavor, this canned cat food is easy to eat and digest, and can be combined with Canidae kibble for texture or variety.
Balanced Bowl
A newcomer to the Canidae cat food range, Balanced Bowl is another canned cat food variety, with recipes based on 'healthy, home cooked meals.' This cat food range uses high quality protein along with vegetables and rich gravy to provide nutritious meals to all adult cats.
This is also a good meal option for older cats or fussy feline eaters.
Goodness
Another new arrival – Goodness was launched in Spring 2021 – this dry cat food is a health line to support the specific needs of your cat. The Goodness range currently has four cat food varieties: skin & coat, indoor cat, joints, and digestion.
Let's Take a Closer Look at Ingredients
Canidae's ingredients are, overall, good quality and the recipes generally balanced and well-thought out with a natural flavor. All their recipes are wheat, soy, and corn free, and you can also opt for grain-free cat food formulas.
Canidae aim to use better fillers too, including peas and potatoes, so you won't see any filler nasties or unnecessary meat by-products. Let's take a closer look at Canidae's main ingredient list:
Protein
Cats are carnivores and so their diet needs to revolve around good quality proteins. And Canidae tends to use several sources of animal protein in their recipes, meaning your cat will be getting a good range of the amino acids they need for their metabolism as well as muscle health.
The typical proteins Canidae use are fresh chicken, turkey, salmon, tuna and whitefish with lamb and duck in some of their recipes; all high quality meat, sustainably sourced. They also include chicken and lamb meal, as well as ocean fish meal and menhaden fish meal, which can give a more concentrated 'hit' of the all-important protein.
Percentage wise, Canidae cat food provides between 30% and 35%, which is in a good range for your cat's diet, although some experts recommend diets of 40% protein as a minimum for optimum health.
Carbohydrates
While carbs, in the form of fruits, vegetables and wholegrains, are not an essential requirement for cats, they do add an extra energy source to their diet, as well as vitamins and minerals. Canidae have some carbs in all their recipes and use selected carbs such as potato starch as healthier fillers in their formulas.
The main carbs you will find in Canidae cat food are brown rice, peas, potatoes, sweet potatoes, carrots, lentils, and chickpeas. However, some of their dry cat food recipes tend to be quite carb-heavy which in turn can make them calorific so perhaps not the best choice of overweight cats.
Fats
Fats not only add extra natural flavor, but healthy fats such as flaxseed and fish oil add essential omega fatty acids needed for your kit's skin, coat, heart, and general health as well as supporting the development of kittens and young cats.
Many of the Canidae recipes also include chicken fat for a lovely meaty taste. 
Vitamins and minerals
To top up the nutritional quota, Canidae also uses their own supplement – HealthPlus Solutions – in all its dry cat food formulas.
HealthPlus contains a mix of probiotics, antioxidants, essential vitamins, and minerals including taurine, glucosamine, and chondroitin to support their digestive and immune systems as well as their joints, muscles and general health.  Some of the recipes also contain live naturally occurring microorganisms, to help support your kit's gut health.
What They don't Include:
Designed to be palatable as well as nutritious and kinder on your cat's system, you won't find any corn, soy, or wheat (which are often used as fillers) in any of the Canidae pet food recipes.
Depending on your pet's needs, you can also opt to for one of their grain free foods. The whole range is also free of antibiotics, hormones, artificial flavors, and preservatives. 
Ingredients to be Aware of
Looking at the ingredients across the Canidae cat food range, there's no major red flags when it comes to ingredients. And, as they have options for grain-free and limited ingredients, many of the most common allergens can be avoided if you are dealing with sensitive stomachs.
But as cat owners, there are a few things to be mindful of in Canidae food, including the use of carbs such as potatoes as fillers if your cat is prone to weight gain. And they do use meat meal, which not all cat owners are a fan of, but can be a concentrated source of protein. 
Dog Food Recall History
Canidae Pet Foods is noted to have had one recall which involved its dog food range. In 2012, the company recalled four of its dry dog food products due to a potential salmonella contamination at one of its outsourced production plants, Diamond Pet Foods.
The recall was voluntary and intended as a precautionary measure and no products in its cat food range were affected by the salmonella contamination. 
Price 
While not the cheapest cat food you can buy, Canidae has priced itself well, considering it offers more quality ingredients and formulas than some other cheaper brands. And, as a mid-price range, Canidae Cat Food is an affordable alternative to the high end organic and natural premium brands.
Comparing similar cat food brands, you can expect to pay around $30 for a 10-pound bag of its Grain-free Limited Ingredient formula, while a similar product – Instinct Original – will cost around $36.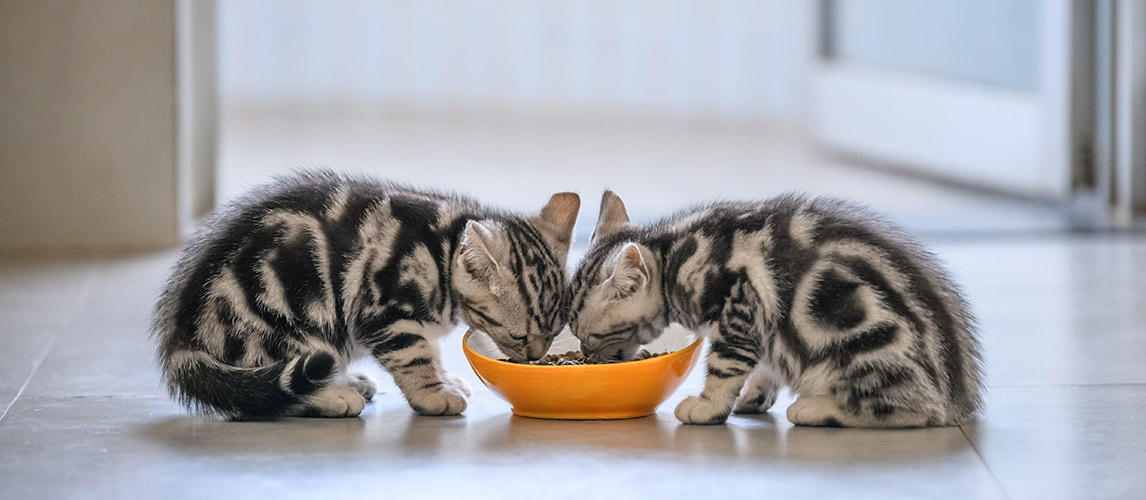 Where Can I Buy Canidae Cat Food? 
The Canidae pet food range is widely available from physical pet food stores throughout Canada and the United States. They also have distribution outlets in Australia and New Zealand, Asia, the Middle East, Central and South America.
Canidae has a handy find a store locator feature on their website so you can find your local independent pet store that sells their cat food. Canidae cat foods also stocked by all the major online retailers such as Amazon, Chewy, Petflow and Petco.  
In a Nutshell, Is Canidae a Good Choice?
If the overall customer cat food reviews are anything to go buy, then yes, Canidae cat food is certainly worth a try. And the range has been formulated with pet nutritionists and is vet approved so the right level of nutrition is there. 
The company's choice to pitch the range mid-price does, however, have its pros and cons. It is a good way to make the transition to more natural cat food more affordable.
However, it cannot quite match the premium natural cat food brands on ingredient quality. And they do use carbohydrates as fillers, which boosts up the calorific content so not always the best choice for obese cats, or cats whose lifestyles are less than everyday active.
Clear Ingredient Listing
What does stack in Canidae's favor is that their range is free from artificial ingredients and additives, they only opt for natural flavor and their ingredient listing is very transparent. And while they do offer grain free varieties, all their cat food products are corn, soy, and wheat free. The protein percentages are just in the ideal range, and their food caters for all life stages, including senior cats and kittens.
All-in-all, with Canidae you get what you see on the can, and that is natural, wholesome cat food at an agreeable price, and which has your wallet and your kit's health at heart.