We have no doubt that you want only the best for your pet, but the question is whether you know what that means. For example, you are probably aware that you need hamster bedding, but which one should you purchase to ensure your pet's maximum comfort and safety?
Fortunately, you do not have to perform extensive research as it is enough to read this article and find out everything there is to know about small animal bedspreads. We will cover all important features and points in the buying guide below, but let's start with the best hamster bedding reviews!
Our Top Picks for the Best Hamster Bedding:
Best Hamster Bedding Buying Guide & FAQ
Things to Consider When Buying Hamster Bedding
In essence, the crucial thing to ensure is to select the right material for your desired hamster bedding. Whatever other pet owners or your friends may tell you, you should stay away from hamster wood shavings because they might be dangerous for your pet. We will discuss more about this in the section below, but for now take a look at the best choices of material you can make for hamster cage bedding:
Hamster paper bedding – paper is the safest option for your pet's health as it doesn't contain any sharp pieces that may cause cuts or even worse if ingested. This bedding also has admirable absorbing properties and it is environmentally friendly since it is mostly made from recycled paper
Aspen wood – this is the only acceptable hamster bedding from a wood source. Although it contains some amount of dust, it is almost negligible and aspen doesn't have any sharp pieces to harm your pet
Aside from the material, here are some other features to take into account:
Absorbing properties – hamster wood shavings are not only a bad choice of material, they tend to be weakest when it comes to absorbing urine and water. Paper has better absorbing properties, but this also depends on the type of paper used for the bedding, which is why you should make sure to check the product's label
Odor control – urine smell can be a problem, especially if you have a messy hamster. If that is the case with your pet, look for bedding with natural odor control that may prevent the smell from spreading from the cage
Price – cheap hamster bedding usually means bad product, but that doesn't mean that you should overpay for the bedspread. The smart move is to analyze the price and the size of bedding you get for that money and then compare it with similar options on the market to make sure that you get the best value for your investment.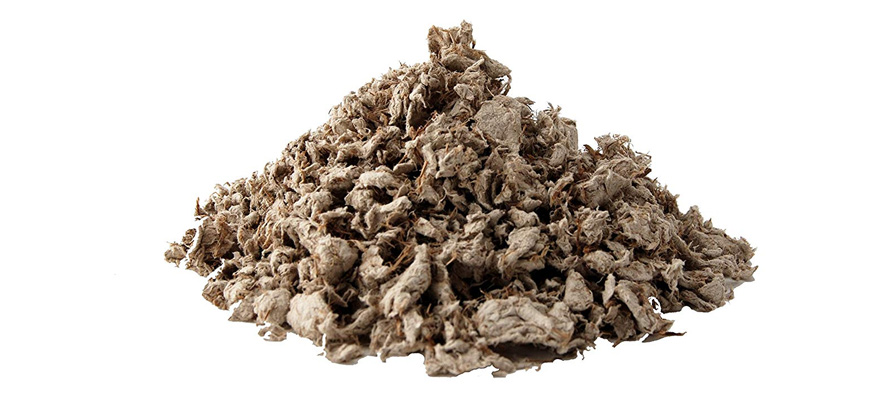 Why You Need Hamster Bedding
In this section, we will list a couple of reasons why it is important to have hamster cage bedding and how it can make yours and your pet's life a whole lot easier. Think about the benefits that include:
Pet's comfort – did you know that hamster like to build underground nests when they live in a natural environment? So, if you want to make sure that your pet feels as comfortable as possible in a cage, it is essential to mimic that environment and proper bedding helps in achieving that goal
Pet's entertainment – hamsters love to do two things – eat the bedding and dig through it. If you are generous with the amount of cage covering, you will provide them with both and keep them entertained at all times
Absorbs moisture and smell – you can't expect wonders and the amount of absorption depends on the bedspread, but most of the excess moisture will probably be absorbed by the bedding. At the same time, that might help you in controlling the urine smell
What Materials to Avoid for Hamster Bedding
We have already covered what types of material you can choose for your pet's home, but it is equally important to know what materials you should avoid. These are usually found in cheap hamster bedding and include:
Cat litter – your pet might eat the bedspread and it will have trouble digesting it, which may lead to digestive issues
Newspaper – they were printed with ink on it, and ink is a hazardous material if ingested
Sawdust – as the name suggest, the dust level in this type of hamster bedding is high, which may cause breathing issues for your pet
Most wood shavings – although you will find people that claim hamster wood shavings are the best choice for your pet, that couldn't be further from the truth. These shavings may contain sharp pieces that can cut your hamster or cause serious issues if ingested. It is worth noting that aspen is the wood type that passes as safe for hamster bedding because they do not have sharp pieces
Artificial materials and chemicals – all may be potentially toxic for your pet
Corn cob – mold might become a serious problem
Cotton – pieces that your pet ingests may lead to suffocation
FAQ
Q:  What is a hamster bedding?
A:  Hamster bedding is, in fact, bedspread used to cover the floor of your pet's cage. The idea is to make them as comfortable as possible and perhaps even create bedding that will remind them of their natural environment. The best hamster bedding will motivate them to dig through it and nest, and it will also absorb (most of) their urine, which will keep your pet dry.
Q:  How often do I have to change the bedding?
A:  There is no strict rule when it comes to changing hamster cage bedding, but you should definitely do so if you notice that it is dirty or wet or that you feel the smell coming out of the cage. You will probably be safe with changing the covering every two weeks unless the pet is really messy.
A thing you should keep in mind when changing hamster bedding is the pet's stash of food which will probably be somewhere in his nest. You do not want to risk making your hamster angry, which is why you should ensure to leave him at least some of the food when you are cleaning the cage.
Q:  Will hamster bedding help control the odor?
A:  In theory, yes, but the efficiency depends on the bedspread you choose. Cheap hamster bedding will probably not have proper odor control, but you can purchase coverings that come with a formula designed to keep the smell of urine for several days.
Q:  What happens if my hamster eats the pet bedding?
A:  As long as you choose natural hamster bedding free of chemicals and sharp pieces, there is no danger if your pet eats the bedspread. You should avoid hamster shavings, especially if they come from pine wood, as your pet may cut or even suffer from internal bleeding if he ingests a sharp piece of the bedding. The safest choice is to go with hamster paper bedding as it should be soft and safe even if your pet consumes it.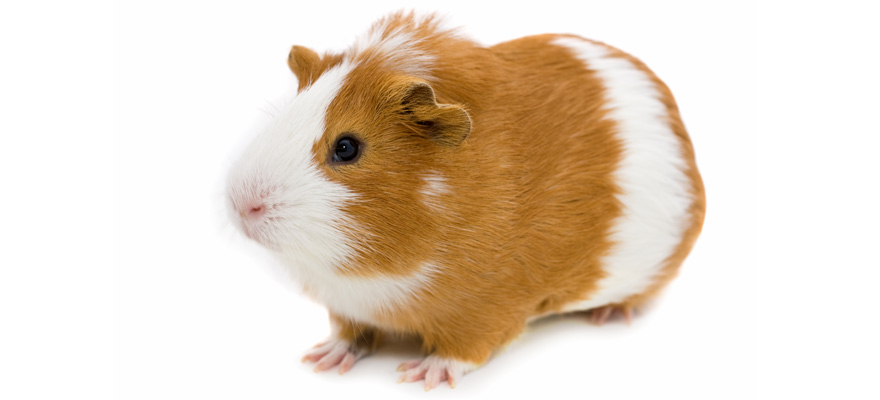 Our Top Pick
We took another close look at our top 10 list and came to a conclusion that the best hamster bedding your money can buy is the Clean & Cozy White Small Animal Bedding by Kaytee. A reputable company is behind this product and you can see that every step of the way. Everything starts when you get a large pack of 16.4L that expands to 49.2L once uncompressed and you realize that you have plenty of hamster bedding for the time to come.
You become even more certain that you made the right call when you realize this is hamster paper bedding made from recycled paper from other hygienic products, which means that this is an environmentally friendly bedspread. But the most important part is performance, and this is where Clean & Cozy bedding excels. It is perfectly soft and fluffy, which means that there is no need to worry that he will cut on sharp pieces or something like that.
The manufacturer guarantees that their hamster bedding is 99.9% dust free and won't cause any breathing issues for your pet. The absorbing properties of the cover are unbelievable since it can absorb up to six times its weight, which will help to keep your pet dry and prevent the urine odor from escaping into the room. All these features combine into the best hamster bedding you can purchase so that you maximize your pet's comfort and safety!