With a reputation as one of the best holistic dog food brands on the market, Annamaet takes natural pet nutrition to a new level. And, for pet parents looking for quality ingredients and formulas free from artificial additives and unnecessary fillers, this brand could be the answer.
Family-owned and operated, Annamaet prioritizes your dog's health and wellbeing through a range of holistic dry dog food formulas that are nutritionally balanced without scrimping on texture or flavor. And if the reviews are anything to go by, Annamaet seem to deliver on their reputation.
But is this high-protein natural dog food right for your pup? In our Annamaet dog food review, we look beneath the label on 10 of the brand's bestselling dog food formulas as well as assess their dog food reviews to help you decide.
The 10 Top Rated Annamaet Dog Foods
Is Annamaet a Good Dog Food?
While you will pay a little extra for the quality ingredients, Annamaet has a feel-good buzz around its brand. And its holistic approach towards canine nutrition seems to have touched a nerve with many pet parents looking for a more sustainable way to nourish and support the health and wellbeing of their dogs.
There's a lot to like about this brand, if the Annamaet dog food reviews are anything to go by, not least the knowledge and expertise behind its holistic formulas. Its premium quality reputation is also hard-earned, with Annamaet only including human-grade proteins, wholegrains and fresh vegetables and fruits in its recipes.
And with no artificial additives or unnecessary fillers you can be confident in the nutritional quality you are feeding your pet.
The Short History of the Annamaet Company
Behind Annamaet is pet nutritionist Rob Downey who set up the company in 1986 in Sellersville, PA with his wife, Mary Jo. He named the pet food brand after his mother, Anna Mae and the company remains family owned and operated, with Downey still the CEO. The name, Annamaet, is actually pronounced 'an-i-mate' to represent the energy and vitality of our pets.
With many years working in animal nutrition and the pet industry, Downey wanted to create a holistic pet food that was science-backed and nutritionally balanced to nourish a dog's health and wellbeing, from the inside, out. An avid dog sled racer, Downey was also interested in the role quality nutrition had to play in a canine's endurance and performance.
This holistic approach meant that from the beginning, Annamaet Pet Food only ever used the freshest wholesome ingredients in all their pet food products, with all the animal protein sustainably sourced and human-grade.
Where is Annamaet Dog Food Made?
Annamaet headquarters are still in Sellersville, PA, where it was established over 35 years ago, and all their pet food products are manufactured in the United States. With strict quality controls over their manufacturing process, Annamaet describe the production of their pet food as 'an artisanal production, allowing for small batches and a slow cook.'
Where Do They Source Their Ingredients From?
While the Annamaet website doesn't set out the specifics about where their ingredients come from, all their pet food products are made in the US, and they do state that the don't get any ingredients from 'tainted sources'. This also means that they are GMO free, antibiotic free and sustainable, with all the proteins used in their recipes passed as fit for human consumption.
Another plus to the range is that all Annamaet products are corn, wheat, and soy free. The company is also a member of the Pet Sustainability Coalition and the Marine Stewardship Council.
Product Lines – Differences and Which One You Should Choose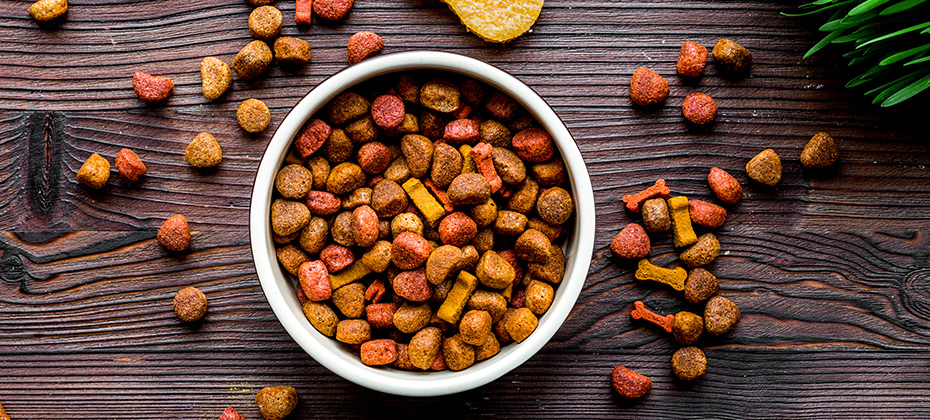 Annamaet currently only make dry dog food, with a complementary range of dog treats and nutritional supplements. They also have their own cat food range.
With their dog food formulas designed for canines of all life stages, Annamaet have a total of five different ranges. Here's the health benefits lowdown on each so you can decide which is the most appropriate for your pooch:
Option
Created for active adult dogs, as well as growing pups with high energy needs, Option is protein rich and uses fish, chicken, and wholegrain rice as the main nutrient packed ingredients. Verified for all life stages by the American Feed Control Officials (or AAFCO), The range is an excellent everyday dog food for canines of all ages who live an active life and includes formulas for puppies as well as small, medium, and large breeds.
Adult
Formulated for older dogs or dogs with a less active lifestyle or slower metabolisms, the Annamaet Adult formula has lower protein than the other ranges but at 23% is still suitable for most adult dogs. The recipes are also nutritionally balanced for all-round good health and to support energy levels as well as muscle and brain function.
Extra
Designed for highly active pets, as well as working or sporting dogs, Extra is also a beneficial meal for the muscular Bully breeds. High protein and fortified with vitamins and minerals, Extra aims to support your pet's energy needs and enable them to perform at their peak, whatever their age.
Ultra
The Ultra range takes the nutrition up a notch and is ideal for high energy performance dogs. Described as an 'ultra-energy dense' dog food, this formula has the highest levels of protein across the Annamaet range.
Grain Free
While all the Annamaet recipes are wheat, soy, and corn free, this range is totally grain free and drives forward the company's commitment to quality sustainable ingredients for optimum canine nutrition. The also range includes targeted formulations for puppies as well as their grain-free Lean recipe for healthy weight management.
Let's Take a Closer Look at Ingredients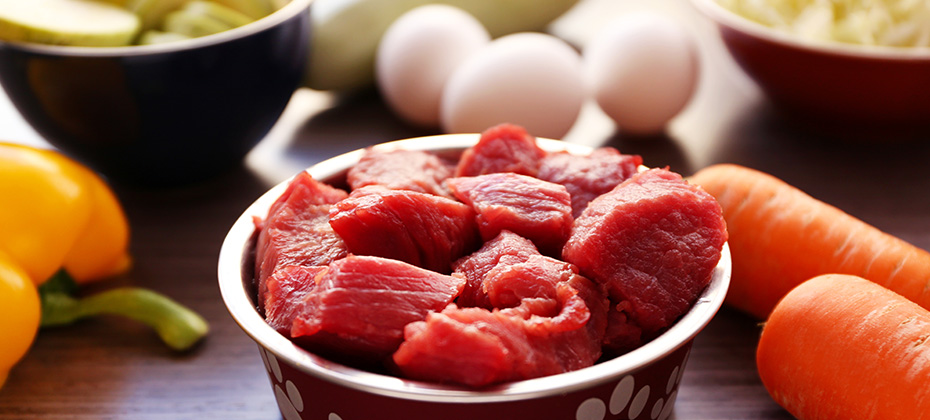 Priding themselves on human-grade, sustainable protein as well as other wholesome and fresh ingredients, Annamaet is adept at getting the nutritional balance in its dog food just right.
But with anything you put in your pet's food bowl, it's important to understand the label's packaging to ensure it has all the right ingredients for your dog. Here are the main ingredients to highlight when it comes to the Annamaet range:
Protein
All the products in the Annamaet range contain above the typical of protein – averaging at 30% – sourced from human grade meat which fits with its aim to provide the right nutrients to support the energy and health needs of active dogs, whatever their life stage.
Fresh chicken is the main source of animal protein used in many of their recipes, although lamb and duck meal are also featured. The chicken product used is low-ash chicken meal, which offers concentrated protein with minimal fillers and is antibiotic free.
All the fish used in Annamaet dog food is sustainably sourced and nutritionally dense, including omega fatty acids-packed salmon, menhaden fish meal, cod, and carp, which is refreshing for the pet food industry.
Fats
The flavor of Annamaet's dog food is enhanced by chicken fat, which also high in the omega-6 fatty acids component, linoleic acid. Other sources of healthy fats include flaxseed meal, fish oil and eggs, all of which are also beneficial to your dog's heart as well as used to promote healthy skin and coat.
Carbohydrates
The whole range is free of wheat, corn, and soy, reducing the ingredients that can irritate your dog's digestion. And you can also choose from their grain free recipes if your dog is particularly sensitive. But this doesn't mean your dog will be going short on healthy complex carbs as the recipes include many of the good guys, including brown rice, for sustained energy and anti inflammatory properties, fiber-rich millet, rolled oats and barley.
Overall, the brand uses moderate levels of carbs, as part of a nutritionally balanced, protein-rich formula.
Fruit and Vegetables
While fruit, vegetables and pulses are on the limited side in these recipes, Annamaet uses a good balance, with lentils, peas, potatoes, apple, blueberries, cranberries, chicory, and chickpeas the predominant ingredients used.
Vitamins and Minerals
As you would expect from a holistic and nutritionally balanced formula, Annamaet ensures your dog is getting all the essential vitamins and chelated minerals he needs for sustained energy and health. These nutritional supplements include vitamins A, B complex and D, as well as folic acid, taurine, amino acids, and probiotics.
Interestingly, Annamaet also uses marine microalgae, which is naturally rich in omega 3 fatty acids as well as yucca extract, which can help to reduce the odor of your dog's poops!
Other Ingredients to Note
While there are no 'red flags' in Annamaet's ingredient list, they do use some ingredients which should be noted, especially if you have a digestive-sensitive or allergy prone dog. These include:
Dried beet pulp – a by-product of sugar beet processing, dried beet pulp is high fiber, but can also be viewed as a filler as it offers little nutritional value.
Brewers dried yeast – although brewer's yeast (which is a by-product of the beer-making industry) is rich in minerals, it is also a controversial ingredient as it can be linked to allergies. But unless your dog has a specific yeast allergy, brewers dried yeast is a nutritious ingredient to include.
Legumes – excellent sources of plant-based protein as well as fiber, legumes are a popular addition to many dog food formulas. However, there are some indications that high proportions of legumes can be linked to canine heart disease. If you are in any doubt as to whether your dog should be eating legumes, do speak to your vet.
Dog Food Recall History
According to our research via the usual channels such as the FDA and the American Veterinary Medical Association, to-date, Annamaet has not be the subject of any product recalls.
This should give reassurance to dog owners looking to switch to this holistic brand, and also reinforce their commitment to high quality and safety standards in their manufacturing process.
Price
With its commitment to high quality, natural ingredients, Annamaet Dog Food isn't going to be the cheapest you can buy, but for a premium product, it can be good value. You get a choice of sizes, from five to 40-pound bags and prices range from around $20 for the smaller sizes, through to $75-$100 depending on the recipe and Annamaet product line.
All the dog food bags are also resealable, and so help to keep your Annamaet formula fresher for longer.
Where Can I Buy Annamaet Dog Food?
The Annamaet Dog Food range can be found in numerous physical pet food stores across the States – to find your nearest Annamaet stockist, go to their store locator online.
Alternatively, you can buy Annamaet Dog Food via the major online pet supplies retailers, such as Chewy, Pet Food Station and Pet Flow. You can also purchase Annamaet through Amazon.
In a Nutshell, Is Annamaet a Good Choice?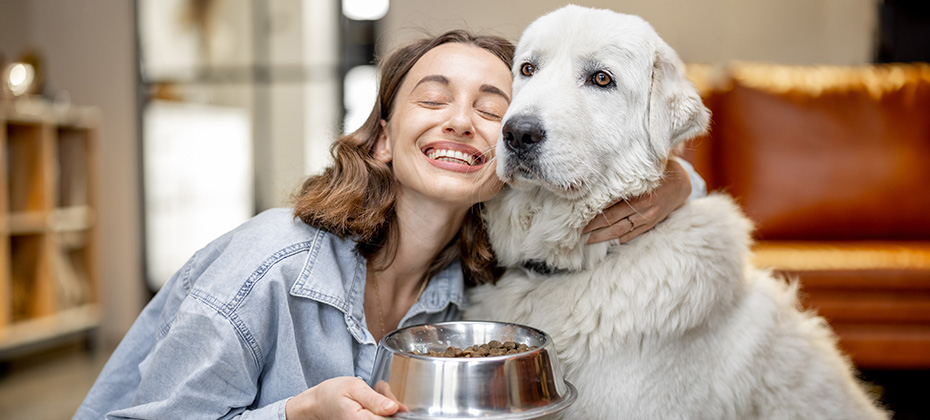 If the many positive Annamaet dog food reviews are to go by, then yes, this brand is a good choice, especially if you want your dog to have a high quality, high protein dog food that is also sustainably balanced for his best health.
Annamaet does have higher than average protein in its formulas, so is best for dogs that live active lives as well as working dogs. Plus, many of the recipes are suitable for puppies and younger dogs too. But what we also like about the range is that it has also taken senior dogs or overweight pets into account too, with lower levels of protein to suit their lifestyles.
With quality carbs, essential vitamins and minerals and a choice of grain free if your dog is prone to allergies, there's plenty of choice, even though the Annamaet range is not as extensive as some other brands.
And while all these quality ingredients and commitment to a more holistic approach towards canine nutrition does add a premium to the price, for what you get, we think Annamaet dog food is ultimately money well spent.