Known as one of Europe's oldest pointer breeds, the Bracco Italiano has now been officially recognized by the American Kennel Club. Although they were originally introduced into the United States in the 1990s, in early July of this year, the breed has now finally been added to the AKC's website and categorized as part of the sporting group.
What is a Bracco Italiano?
The Bracco Italiano is an ancient breed that originates from Italy and is also known as the Italian Pointer. According to the American Kennel Club's detailed page, the breed is enthusiastic, affectionate, and intelligent which can be expected from such hardworking dogs.
This athletic dog was bred for many different types of hunting so has a lean build complete with well-toned muscles. With this, comes a lot of energy which is great for dog owners looking for a running companion.
However, the Bracco Italiano is also an endearing and loveable dog. Not only is he incredibly affectionate but he can also be mild in nature which makes training relatively easier.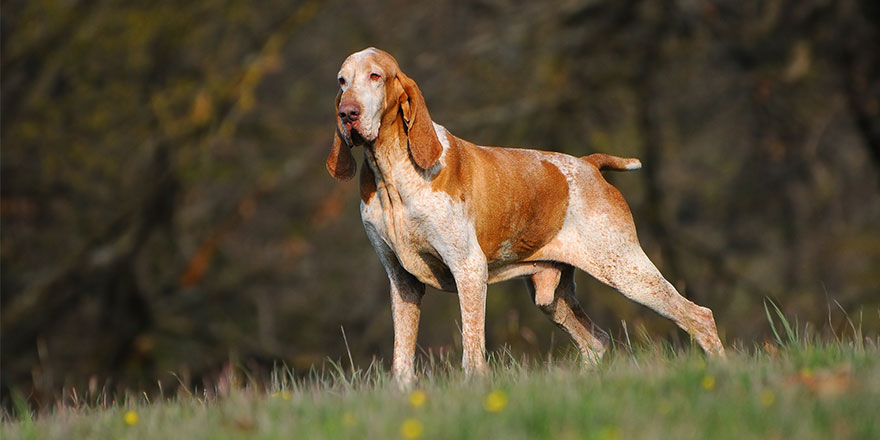 What Does Recognition Mean for the Bracco Italiano Breed?
Now that the breed is recognized, they can now officially compete fully at the highest levels for best at US dog shows. Aspiring owners of the Italian Pointer can now also access the information of various breeders via the AKC's marketplace to look for a new puppy.
How Did Bracco Italianos Make the Cut?
The AKC is one of the oldest registries for canines and requires specific criteria for dogs to be recognized. When the AKC has every piece of information they need, they will then be able to process and provide a breed standard description for breeders and judges.
Since Italian Pointers were introduced into the US, their numbers have grown substantially which helped push them towards the AKC's registry. From here, they were able to apply to be part of the Foundation Stock Service which allows aspiring AKC breeds to maintain a studbook and take part in minor events to test obedience, agility, and more skills. From here, the process gets a little more complicated, which makes the overall achievement all the more satisfying.
With so many breeds that are not yet acknowledged officially by the AKC, it's truly a great day for Bracco Italianos and their owners everywhere. We'll certainly look forward to seeing what this breed has to offer in our homes as well in nationwide competitions.