Van Patten. Two entertainers with a shared love for animals and animal rescue. The pair decided to meet increasing demands for organic pet food and wanted to create a brand that was void of artificial colors, preservatives, and fillers. Their products boast great variety and their protein sources ensure that Natural Balance foods are rich in omega 3 and will support healthy muscle growth, skin and coat health, and optimum brain development.
This Natural Balance cat food review takes a look at the variety of cat food available by this well-established brand as well as delving into the history, development, ingredient, recall history, and overall quality of the brand as a whole.
Quick Overview of The Best Natural Balance Cat Food Recipes
*Ratings are from Amazon and Chewy at the time of publication and can change.
Is Natural Balance a Good Cat Food?
The Short History of the Natural Balance Company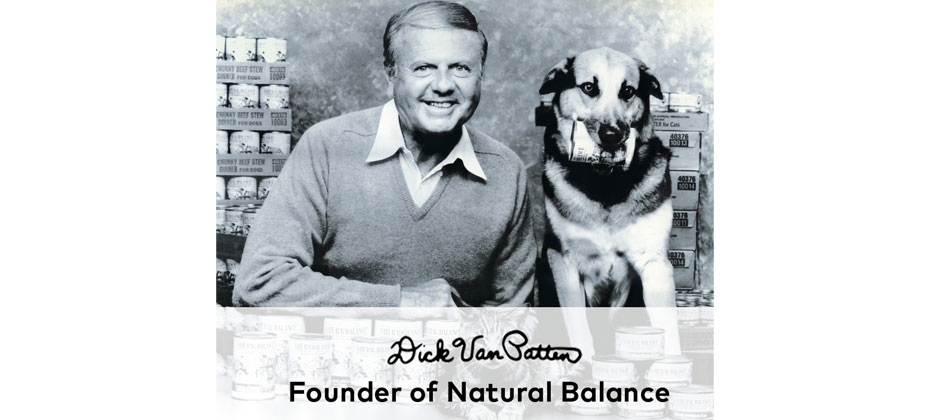 Image credit: Natural Balance Inc
The Natural Balance pet food brand was initially founded by Dick Van Patten in Burbank, California, in 1989. Natural Balance has changed ownership several times over the last ten years. To begin with, it was part of a merger with Del Monte Pet Foods. Del Monte Pet Foods later changed to Big Heart Pet Brands.
On February 3rd, 2015, Big Heart Pet Brands was purchased by J.M Smucker Company for $5.8 billion. J.M Smucker Company also owns multiple other popular cat food brands such as Kibbles 'n Bits and Meow Mix.
However, in February 2021, J.M. Smucker sold Natural Balance to Nexus Capital Management LP for $50 million. "Our Feed with Confidence® program and our firm commitment to stringent food safety testing will continue to be our focus, and with it our dedication to transparency and traceability." Brian Connolly, chief executive officer of Natural Balance said in a statement.
Natural Balance can boast of being one of the most widely available pet food brands in the USA. Natural Balance pet food can be purchased from a plethora of physical retail stores as well as easily purchased online.
Where is Natural Balance Cat Food Made?
Natural Balance is a United States-based company, with Nexus Captial Management's headquarters Based in Los Angeles, California. It is unknown at this time whether Nexus Capital intends to keep production in the same locations as J.M Smucker.
In the U.S., J.M. Smucker operated food processing plants in Decatur, Alabama; Buffalo, New York; and Lawrence, Kansas, USA. Smucker as a company owns and operates almost 30 manufacturing facilities spread throughout North America.
Where Do They Source Their Ingredients From?
Due to the recent purchase of Natural Balance by Nexus Capital Management, is it unclear as to whether they have changed the sourcing of the ingredients found in Natural Balance. Additionally, there is no direct information on the website that provides a list of ingredient sources. After speaking with the brand directly, the following information was provided:
"We source our ingredients from the U.S. and Canada first, however, there are some ingredients that we just can't get in the quantity and quality we require for our products. Because of that, we do source some ingredients from all over the world."
Product Lines – Differences and Which One You Should Choose
Something worth noting with Natural Balance pet foods is that this brand offers quality control checks for every batch of food they produce. So if you want to ensure the food you have purchased did well during the quality control stage you can check the results here using the product UPC and lot number.
L.I.D Limited Ingredient Diets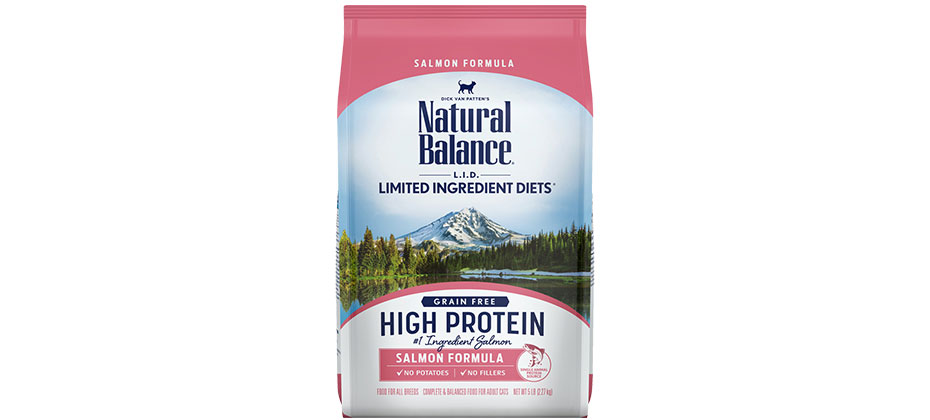 Limited ingredient diets are aimed towards cats that have a particularly hard time due to food sensitivities or food allergies. Sensitive cats often experience gastrointestinal distress including bloating, cramping, excess gas, loose stools, hard stools, constipation, vomiting, and lethargy. The Natural Balance limited ingredient diet removed the most likely ingredient to cause such problems, narrowing down the ingredient range to very low-risk elements. This can help a cat owner to pinpoint the cause in the future if the digestive problems persist. This range includes the following flavors:
High Protein Salmon (dry)
High Protein Tuna (dry)
High Protein Chicken (dry)
Green Pea & Chicken (dry)
Green Pea & Duck (dry)
Green Pea & Salmon (dry)
Green Pea & Venison (dry)
Indoor Salmon & Chickpea (dry)
Indoor Turkey & Chickpea (dry)
High Protein Chicken Formula In Broth (wet)
High Protein Tuna Formula In Broth (wet)
High Protein Whitefish Formula In Broth (wet)
Chicken & Green Pea (wet)
Duck & Green Pea (wet)
Salmon & Green Pea (wet)
Indoor Turkey & Turkey Liver (wet)
Indoor Salmon & Chickpea (wet)
Chicken & Pumpkin Formula In Broth (wet)
Tuna & Pumpkin Formula In Broth (wet)
Original Ultra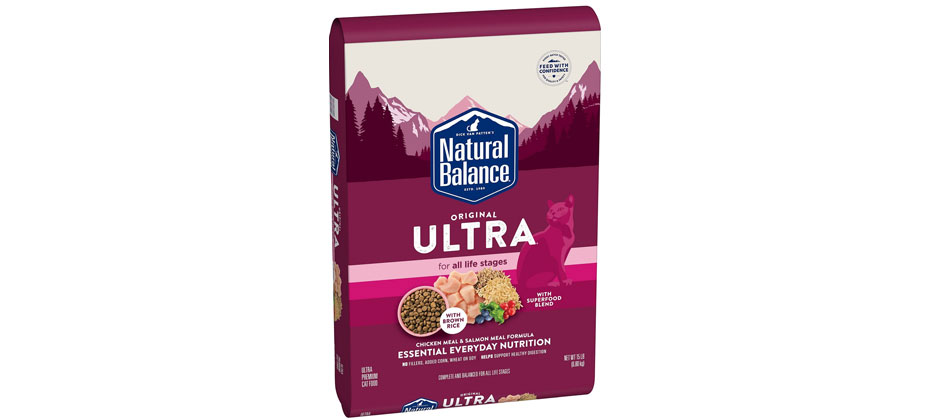 As the name would suggest, the Natural Balance Original Ultra is a boosted formula based on its original cat food range. It comes in the form of both canned and dry cat food and contains both grain-inclusive and grain-free options to cater to cats with grain-related food allergies. The multitude of natural flavor options to choose from makes this a fantastic selection for most cat owners looking to give their cats a balanced diet. This range includes the following flavors:
Grain-free Indoor Chicken Meal & Salmon Meal (dry)
Chicken Meal & Salmon Meal (dry)
Chicken, Duck Meal, Salmon Meal Kitten (dry)
Senior Chicken & Salmon Meal (dry)
Chicken, Salmon & Duck (wet)
Chicken, Salmon & Duck Kitten Formula (wet)
Reduced Calorie Chicken, Salmon & Duck (wet)
Premium Chicken & Liver Pate (wet)
Indoor Chicken (wet)
Ocean Fish (wet)
Salmon (wet)
Tuna & Shrimp (wet)
Turkey & Giblets (wet)
Fat Cats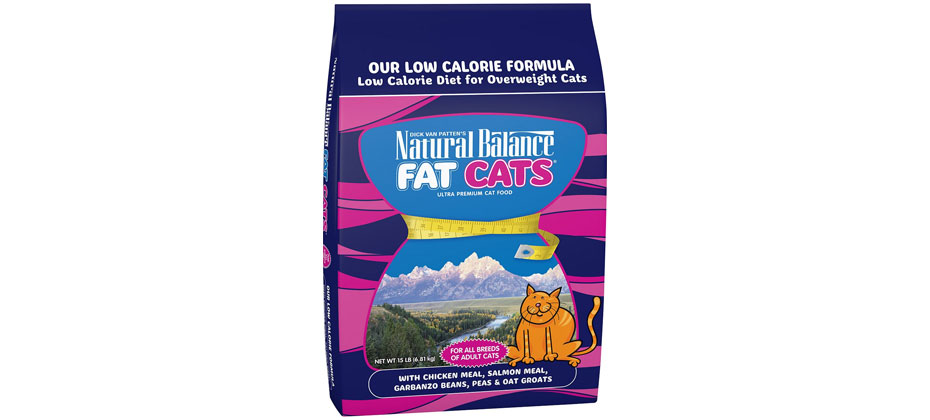 The Fat Cats diet is designed to help overweight cats control excessive weight gain and return to a standard, healthy body weight. It contains just one dry food, flavored with chicken, salmon, garbanzo beans, peas, and oats, which is the only downside to this diet. If you have a picky cat that is particular with its flavors then it is luck of the draw as to whether they take to the Fat Cats food or not. But if they do, the focus on high protein and fiber to maintain your cat's strength and digestive health, alongside the low caloric density, makes this an effective and efficient meal choice. You may also like our detailed guide on cat food for weight loss.
Delectable Delights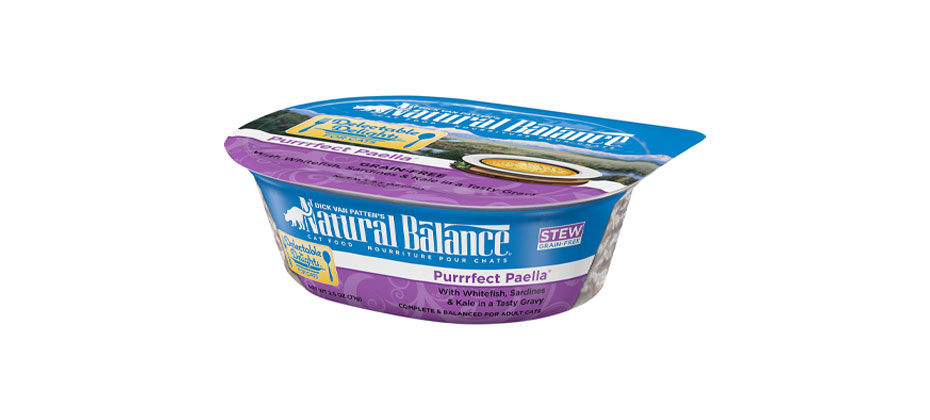 This handcrafted kitty stew uses chicken, chicken liver, green beans, and carrots in a tasty gravy to emulate the taste of a cat-friendly home-cooked stew. The carefully selected grain-free ingredients provide balanced nutrition and are suitable for all breeds of adult cats. This is a canned food range, which can also be mixed with try food if you're wanting to add a little crunch. This range includes the following flavors:
Catatouille Cat Stew (wet)
Land 'n Sea Catserole Cat Pate (wet)
Life's a Beach Cat Pate (wet)
O'Fishally Scampi Cat Stew (wet)
Purrfect Paella Cat Stew (wet)
Sea Brulee Cat Stew (wet)
Platefulls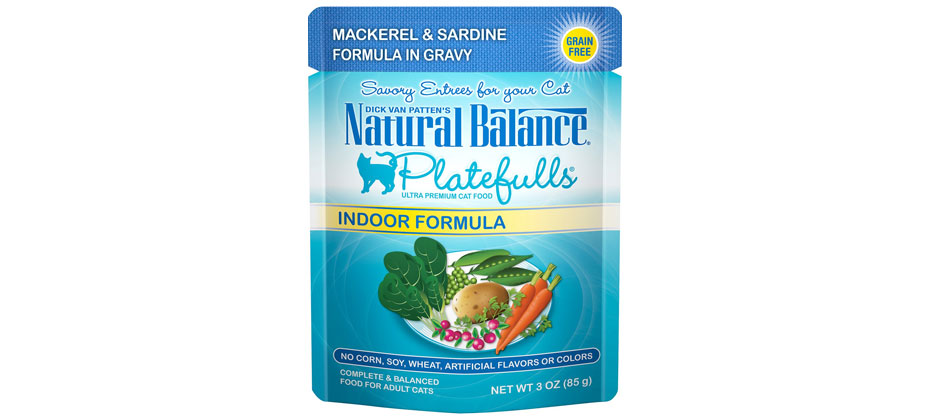 Delicious, gravy-filled entrees packaged in a convenient pouch. The Platefulls are ideally designed to work as both individual meals or as delicious toppers that can be easily mixed in with your cat's usual dry food to add a hit of flavor and hydration. This is a great food range for cats that might struggle with constipation, as it is highly hydrating and easy to digest, as well as grain-free.
Chicken & Giblets Formula In Gravy (pouch)
Chicken & Pumpkin Formula In Gravy (pouch)
Cod, Chicken, Sole & Shrimp Formula In Gravy (pouch)
Chicken & Salmon Formula In Gravy (pouch)
Salmon, Tuna & Crab Formula In Gravy (pouch)
Indoor Chicken & Chicken Liver Formula In Gravy (pouch)
Indoor Duck, Chicken & Pumpkin Formula In Gravy (pouch)
Indoor Mackerel & Sardine Formula In Gravy (pouch)
Indoor Salmon, Tuna, Chicken & Shrimp Formula In Gravy (pouch)
Indoor Turkey & Duck Formula (pouch)
Indoor Turkey, Salmon & Chicken Formula In Gravy (pouch)
Tuna & Beef Formula In Gravy (pouch)
Turkey, Chicken & Duck Formula In Gravy (pouch)
Let's Take a Closer Look at Ingredients
Meat
In all Natural Balance Foods, the named meat is always among the top three ingredients. They make use of a wide range of proteins which means you have a wealth of protein flavors to choose from, making it a great brand for owners of fussy cats. The protein range includes:
Tuna
Chicken
Duck
Salmon
Venison
Sardines
Whitefish
Mackerel
Shrimp
Cod
Sole
Superfoods
Superfoods are used in cat food diets in order to provide the required minerals and nutrients required for proper development and growth. While some people have critiqued this brand for being plant-heavy, others like the digestive support these vegetables offer. Selecting a cat food like Natural Balance that utilizes superfoods amidst the key ingredients ensures your cat is getting that extra nutritional kick they need. The superfoods used in Natural Balance cat food can include:
Fish
Blueberries
Carrots
Lean chicken
Lean pork
Lean beef
Pumpkin
Green peas
Supplementary Vitamins and Minerals
Natural Balance doesn't only select ingredients that have a great nutritional value, but they also include supplementary minerals and vitamins in order to fill in any spaces left by the primary ingredients. Vitamin supplements are also found in the wet and canned food ranges. vitamin boosted food is ideal for indoor cats who often need a bit of extra support for their immune system compared to outdoor cats. Some of the vitamins found on Natural Balance cat food include:
Vitamin E supplement
Vitamin A supplement
Vitamin D supplement
Calcium
Manganese
Vitamin B12 supplement
Folic Acid
Iron
No Artificial Flavors, Colors, or Preservatives
One of the key things about Natural Balance is the fact that their food is free from harmful fillers and artificial colors, preservatives, and flavors. This gives pet parents some additional reassurance of quality, whether they're feeding their cat Natural Balance wet food or dry food. It also ensures that your cat's health and wellbeing are at the forefront when it comes to creating Natural Balance pet foods.
Natural Balance Cat Food Recall History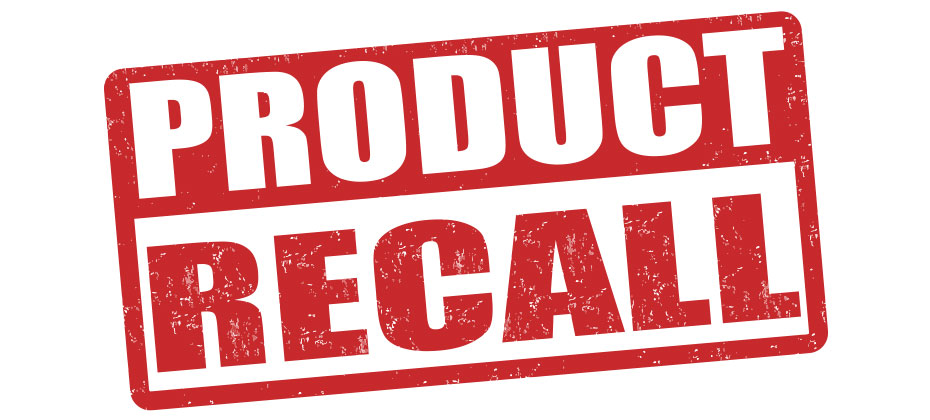 Natural Balance has had several pet food recalls over the years, with some containing cat food (researched via FDA and AVMA). The below list details the Natural Balance recalls in date order with the most recent recalls first.
The most recent recall of Natural Balance pet food took place in May 2021 when the below batch of dry cat food was recalled for risk of Salmonella exposure.
Natural Balance Pet Foods, Inc. L.I.D. Green Pea & Chicken Dry Cat Formula
In July 2020 a single batch of wet cat food was recalled due to elevated levels of Choline Chloride:
Natural Balance Ultra Premium Chicken & Liver Paté Formula canned cat food, 5.5 oz. cans
The largest recall to date took place in May 2012 when 21 batches of dry dog food were recalled for the risk of Salmonella exposure. Once again, cat food was not affected.
In June 2010, there were further recalls due to the potential exposure to Salmonella. Though once against this recalls affected two dog food products and no cat food.
There were also recalls in July 2009 for the potential of botulinum contamination, however, this only affected four dog food products.
In March 2007 there were three cat food products, from a total of 11 batches, affected by Melamine contamination. The affected products are listed below:
Natural Balance Premium Ocean Fish cat food, 3 oz., and 6 oz. cans
Natural Balance Ocean Fish Formula cat food, 3 oz., and 6 oz. cans
Natural Balance Venison and Green Pea dry cat food, all sizes
Price
Providing an accurate representation of price for Natural Balance cat food is difficult to do as it depends very much on which line of food you decide to purchase. Prices can fluctuate depending on specialization or protein choice. However, we can provide an average price for each food range:
Limited Ingredient Diet (12 lb bag) – $35-$47
Original Ultra (15 lb bag) – $39-$43
Fat Cats (15 lb bag) – $42
Delectable Delights (12 x 2.5 oz pots) – $18-$20
Platefulls (24 x 3 oz pouch) – $23-$25
Where Can I Buy Natural Balance Cat Food?
Fortunately, Natural Balance cat food is available for purchase from a variety of retailers! If you're thinking of ordering your cat food online then you can purchase Natural Balance from either Chewy, Petsmart, or Amazon. The easily available and widespread nature of Natural Balance cat food is just another reason to appreciate the brand for its empathy with the customers and accessibility (especially seeing as it is one the most widely available cat foods in the USA).
In a Nutshell, Is Natural Balance a Good Choice?
That would depend on whether or not your cat takes to their new diet at the end of the day. Natural Balance is a good-quality, well-established pet food company dedicated to balancing nutrition, whilst still offering a good variety of options for flavor, textures, and dietary requirements. This shows a level of care and compassion put into Natural Balance products that many pet owners find reassuring. They certainly offer an inclusive range that is made with care and attention to detail, however, they are perhaps not as varied as some other pet food company s. It is also a shame to see that there have been some recent recalls. Though the new owners of Natural Balance, Nexus Capital Management has promised to develop, improve, and expand this brand to new heights – something only time will tell.