American country music singer and songwriter, Miranda Leigh Lambert has made a generous donation to help man's best friend – at least those that are down on their luck and living in animal shelters. This comes in the week when she also announced her new collaboration record called "The Marfa Tapes," which is due to be released in May. The popular musician is also planning on opening a Lower Broadway bar that will take her name and perform at the Grammy Awards.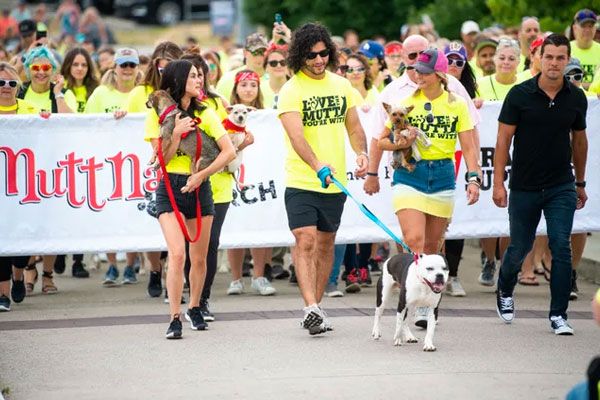 She has co-founded a dog welfare charity called MuttNation Foundation, which is a non-profit organization, with her mother Bev Lambert. They work with board members to decide who will receive funds. The Foundation was launched in 2009. It now supplies grants across the USA to shelters and foster-based rescue centers in states all over the US.
The initiative is reported in Tennessean and will bring a welcome financial boost to shelters in 50 states. The scheme has been named the "Mutts Across America" campaign – an annual event that generously hands out gifts of $5,000 each to deserving shelters every ear. The charity has joined forces with Tractor Supply, who are an agriculture retail chain that exclusively supplies Miranda Lambert's 'MuttNation' brand of pet supplies including a range of dog food.
Lambert is quoted in the Tennessean "While the pandemic really opened people's hearts and homes to adopting and fostering in record numbers, shelters were unable to hold their regular fundraising events, which left a big gap," She went on to say "We know that these funds will help shelters continue to provide a great environment for their pets, employees, volunteers and the communities at-large that they serve."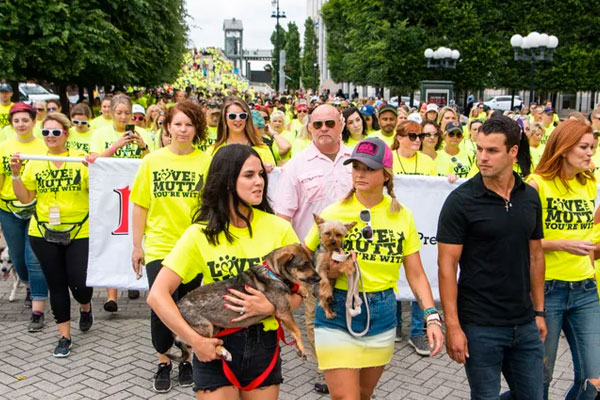 The total of the awards adds up to an impressive $250,000. The rescue organizations are carefully researched and vetted by looking at a carefully selected list of criteria. These are: a high adoption rate, a high volunteerism rate, a high level of fiscal responsibility, a high activity/fundraising profile, specialty, community presence, website and social media presence, and advocacy.
One rescue in each state is awarded a grant which comes as a surprise – there is no application process. As Lambert says "One of the most special aspects of the program is that the shelters selected receive their grant as a surprise — they don't know it's coming until they receive the check or read about it in the paper."
Lambert describes the initiative as a "cornerstone program" and wanted to use it to help shelters in other areas as well as in her home area in Texas and Middle Tennessee. This year's Tennessee recipient is Friends of Williamson County Animal Center and Lambert plans to visit them this year.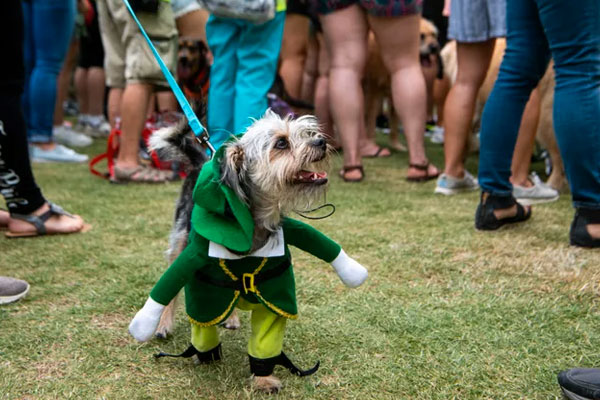 Describing her initiative Lambert says "Mutts Across America resonates with all animal lovers because it shines a light on the special work that these outstanding shelters do in their communities," She goes on to say "And, this year, thanks to Tractor Supply's generous support, we've been able to increase our grants … which is amazing. A quarter-million dollars in grants — that will help a whole lot of mutts."
The program was launched in 2015 and since then it has reached 350 shelters and given out donations that total over $1.25 million, according to MuttNation.
Some of the lucky recipients listed on the are the Mutt Nation website are:
Heart of Alabama Save Rescue Adopt – Alabama
Straw for Dogs – Alaska
Arkansans Assisting Homeless Animals (AAHA) – Arkansas
Friends for Life Animal Rescue – Arizona
Sally's Rescue – California
Great Pyrenees Rescue and Sanctuary – Colorado
Double Dog Rescue – Connecticut
Grass Roots Rescue – Delaware
The Farm Dog Rescue – Florida
Angels Among Us Pet Rescue – Georgia
Kaaawa K9 Rescue – Hawaii
Idaho Humane Society – Idaho
Hope Rescues – Illinois
Rescue Charlie's Friends – Maine
Baltimore Animal Rescue & Care Shelter – Maryland
Sweet Paws Rescue – Massachusetts
12 Hills Dog Rescue – Nebraska
Churchill Animal Protection Society – Nevada
Hopeless To Homes Animal Rescue – South Dakota
Friends of Williamson County – Tennessee
Friends of Marshall Animals – Texas
Rescue Rovers Dog Adoptions – Utah
Passion 4 Paws – Vermont
Homeless Animals Rescue Team – Virginia
Motley Zoo Animal Rescue – Washington
Animal Welfare Society of Jefferson County – West Virginia
Coco's Heart Dog Rescue – Wisconsin