Fleas and ticks are just two of the most common, toughest, and hardiest ecto-parasites ever to infect and infest man's best friend. Sadly, many of the disease-carrying microorganisms hosted by these pests are also transmitted to humans such that we also suffer if our dogs have these pests on their bodies. There are medications that you can give to your pooch or even apply onto their backs. However, too often, these are not enough. Additionally, the potentially harmful side effects of topically applied and orally ingested anti-flea and anti-tick formulations can be serious concerns. As such, if you're looking for a safer and easier solution that can also give your pet round-the-clock protection, you might want to consider giving it one of the 8 best flea collars for dogs.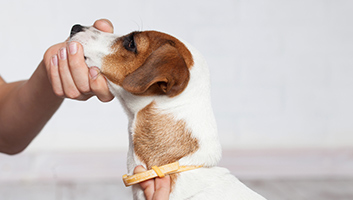 A flea and tick collar may not totally eradicate the ectroparasitic menace, but it sure can help protect your pet and minimize the many discomforts and health conditions these bring. And, in case you're wondering what the best flea collars for your pooch are, we've got you covered.
The Best Flea Collar For Dogs:
Flea Collar for Dogs Buying Guide
Picking the right pest control solution for your pooch can be intimidating especially to those who are relatively new to dog ownership. Even seasoned owners can be faced with the issue of growing parasitic resistance to medications, such that even the most powerful preparation would seem incapable of fully addressing the issue of parasite infestation after some time. Picking the right flea and tick collar for your mutt can help you enhance your pest control efforts to safeguard the health of your pet. 
How Do Flea Collars Work?
The collar type of canine ectoparasite control and management solutions work in two different ways, although it is no longer uncommon to see products that exert a combination of both processes. The following are the 2 fundamental processes that describe how flea and tick collars work.
Dog flea collars repel fleas and ticks as well as other susceptible parasites by emitting gaseous substances in the air. These gases are toxic to the parasites such that these no longer want to go anywhere near the source of the gas. Parasites that eventually venture into or within the immediate vicinity of the collar are killed by these noxious fumes.
Unfortunately, the problem is that the collar's effectiveness is limited by the degree to which the gas fumes are released. This simply means that the collar will only be effective within the area where it is placed, which is your dog's neck. This also means that your pooch's back, hind legs, and lower torso are still vulnerable to pest infestation.
The good news is that this is pretty much a thing of the past since newer brands of flea and tick collars are more advanced.
Modern canine ecto-parasite repellents already contain substances that are continuously and steadily released from the collar. What's more, these products allow for the more efficient distribution of their active ingredients such that these are eventually spread throughout the body of your pooch by adhering to the natural oils present in your mutt's hair, skin, and coat. These chemicals or substances then adhere to these structures to provide your mutt with continuous protection.
There is another form of repellent action found in many modern canine pest collars. These are called high-frequency neck bands. Many owners use this type of pest repellant as it is considered a lot safer, not only for their pets but also for everyone else in the household. The gadget works by emitting ultra-sonic frequencies that only pests can hear. This irritates them and deters them from going anywhere near the collar or the dog, for that matter. It doesn't release any fumes or even chemicals into your pet so they're safer.
As already mentioned above, ecto-parasites that are not managed by the repellent action of the collar eventually end up on your pooch's skin to bite and siphon off blood. This is where the pesticidal action of modern-day canine neck bands comes in. When it comes to effective flea control, you may have to rely on certain chemicals to kill these pests.
There are two types of pesticides used in dog flea collars. Each of these has its own strengths and weaknesses.
One type introduces the active ingredients of the pesticide right into your mutt's fatty tissues. The downside of such a product is that the flea will have to bite your pooch first before it gets the pesticide and die.
The other type works pretty much like its repellent cousin whereby the active ingredient is distributed through your pooch's natural oils. Because the active ingredient is found on the surface of these structures, pests don't need to bite your dog before they are killed. These products kill pests on contact.   
Related Post: Best Essential Oils for Fleas
Are Flea Collars Toxic to Dogs and Puppies?
Flea collars contain substances that are toxic to pests. It is thus, quite understandable of pet owners, especially newbies, will express concerns about the safety of these products. Let us try to understand the bases for these concerns.
Whether these products emit toxic fumes into the surrounding air or spread their active ingredients through the natural oils of pets' hairs, coat, and skin, these invariably stay on these structures a lot longer. Unlike conventional oral and injectable medications that are absorbed into the bloodstream, many of the medicated collars stay on superficial structures. When dogs lick on these body parts, and they really do, there is a tendency that they might lick these very same active ingredients. This can lead to some issues.
While majority of the active ingredients used in these products are non-toxic or, at least, less toxic to dogs, these can be particularly harmful to other pets in the household. For example, products that contain essential oils such as limonene, lavender, eucalyptus, geranium, and pennyroyal, among others are known as highly toxic to other pets, especially cats. If you have a multi-pet household, there's a chance that other pets, most especially cats, may get in contact with these substances. Don't worry though as it is not going to kill your other pets. At most, they will get skin irritation or some form of an allergic reaction.
Since some dog flea collars actually spread the active ingredient through its natural oils, it is inadvertent that the ingredient can be rubbed onto surfaces like rugs, throw pillows, furniture, and even clothing. For most of us, this is not really a problem. However, if you have someone in the family who is particularly vulnerable to such substances or is known to have allergies to such ingredients, then hypersensitivity reactions can ensue including skin redness and itching, skin discoloration, and even the triggering of asthma.
Organophosphates such as those that contain tetrachlorvinphos are considered neurotoxic to pets as well as to susceptible individuals. These products have been classified by the EPA as potentially carcinogenic.
Pyrethroids, a class of pesticides that are proven effective in the control of fleas and ticks and are the major components of some leading brands like the Seresto flea collar, are very toxic to feline pets. There are also incidences of people getting hypersensitivity reactions because of these products, with some pointing to possible endocrine disruptor activity. Caution should always be exercised when using these products.
Generally, however, these products are considered safe for dogs as these are inherently designed to kill parasites living in and off them. Dog flea collars have also been around for a long time and it remains one of the most effective ways to manage and control ectoparasitic infestations and infection.
However, it is generally not a good idea to have a puppy wear it since puppies don't have a fully mature immune system yet. There are products that are designed for small canine breeds but these are especially designed for adult canines, not puppies. You might want to talk with your veterinarian about it, though.
If you want a really safe product, you might want to consider ultrasonic frequency neck bands as these utilize high-pitched, ultra-high frequency sounds to disorient fleas and ticks. The only downside is that it doesn't kill them. Nevertheless, if you're going to use it in combination with other pest control products, it should keep these pests away from your pet without you worrying whether it is safe for your dog, your puppies, your other pets, or even you and the rest of your family. Do understand, however, that these products won't kill ectoparasites. These are more of a deterrent.
Can Flea Collars Be Worn by All Dogs?
Dog flea collars are safe and effective way to control pests on your pets. However, not all dogs can benefit from these products for a variety of reasons. In general, flea and tick collars are contraindicated in the following canines.
Pups that are less than 8 weeks old have immature immune system which means they don't have the necessary ability to fight the toxins present in such products. They may already have body defenses but these may not be enough to protect them from the harsh chemicals present in these products that are designed to work on adult pooches. Also, their liver which is one of the keys to successfully render toxins harmless in the body may not yet reach its full functionality as many of the liver tissues are still developing. To be on the safe side, you may want to have a chat with your veterinarian about the suitability of using such devices on your puppy.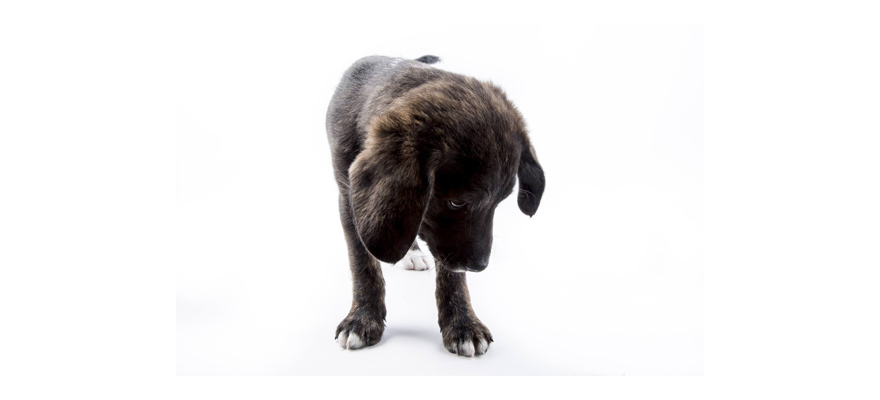 Senior dogs 
If pups have an immature immune system, older or senior dogs have a more or less dysfunctional immune system. This is closely associated with the aging process which effectively diminishes the efficiency and effectiveness of the different organs to process the toxic chemicals. In particular, the liver and the kidneys may already exhibit reduced functioning that the addition of chemicals, although these are topical in nature, may further tax these organs and lead to their faster deterioration.
While there are no clearly defined studies to show that these products can have an adverse effect on the unborn pup, veterinarians and animal experts recommend withholding the introduction of any substance into a pregnant dam. The effects on the unborn puppies are unknown, although some products that contain endocrine disruptors can potentially affect the pup's metabolism.
Experts also don't recommend using a dog flea and tick collar on lactating or nursing dams. There is no proof that the toxins or harsh chemicals will cross the blood and into the milk. There is no proof either that it won't. As such, it would be better to err on the side of safety.
Can I Leave My Dog's Flea Collar On When Swimming?
Many dog flea and tick collars are designed to be water resistant. However, this should not be confused with waterproof. A water resistant object can withstand occasional splashes of water or even occasional immersion such as during bathing.
But if your pet happens to love the water that it can literally spend the rest of the day, every day, in a pond, lake, or even your swimming pool, it is essential that you remove its pest control neck band. Otherwise, you risk losing the potency of the active ingredients embedded in the device. These are still effective in repelling and killing fleas and ticks. Sadly, you won't get to enjoy the long-term benefits of these products because getting these wet or submerged in water for extended periods greatly decreases their lifespan.
More importantly, these devices should never be worn by your pet on waterways as these can be toxic to aquatic animals as well as other animals that thrive or get in contact with the water. You may need to brush up on your knowledge about the toxicities associated with the active ingredients found in your particular product of choice.
The trick is, if it's waterproof, you can let your pet wear it on swimming. If the product is only water-resistant, then perhaps occasional swimming or bathing is okay.
Related Post: Best Dog Pool
When Should I Change the Collar?
The frequency of changing the dog flea and tick collar depends on the recommendations of the manufacturer and other factors that might affect its lifespan. In the preceding section, you learned that using the neck band while your pet is swimming on a daily basis greatly decreases the lifespan of the product. Even though a product has been designed to exert its action for a good 8 months, with these instances, the product's lifespan can be reduced to 5 or 6 months. This means you have to replace it a lot earlier than the recommended 8 months. Technically, you will need to read the manufacturer's guidelines and recommendations especially the things that might affect its potency.
There are plenty of options when it comes to treating or managing tick and flea infestation, including considering the best flea treatment for dogs. Besides that, one of the best ways to prevent any infestations is by frequently grooming your dog to check for ticks or fleas (we recommend you checking out our Best Dog Grooming Clippers guide if you're interested in that.)
However, as the popular dictum says, it often makes better sense to prevent the occurrence of such conditions rather than wait for it to fully develop and to be treated with costlier therapies. And when it comes to preventing tick- and flea- borne infections especially in our beloved pets, a dog flea collar can be your best friend.
These products work by either repelling pests or killing them on contact or upon biting, or a combination of both. These are generally safe although they should not be used on very young puppies, senior dogs, and lactating and pregnant dams. To maintain the effectiveness and potency of these products, you should never allow your pet to go in the water wearing any of these as these are not waterproof, although water-resistant products can be worn for occasional bathing and swimming. Reading the manufacturer's recommendations can do a lot to obtain the full benefits of these products including when you should change them. And with the 8 best flea collars for dogs we have put here, you're now empowered to protect your dog from these pesky pests.
You May Also Like: Best Dog Nail Clippers
Seresto Collar Reviews – Our Top Choice of Brand
More and more pet owners are using Seresto Flea Collars to help protect their pet from fleas and ticks as well as other organisms that bring harm and disease to dogs and cats. It is one of the most trusted and most effective ways of preventing, controlling, and managing flea, tick, and even lice infestation especially in dogs. We were able to establish the Seresto's dominance in the anti-flea and anti-tick market in this review Many Seresto collar reviews also have the same findings.
Formulated and produced by Bayer, which has a long history of producing high quality veterinary products, Seresto Flea and Tick Collars are primarily revered for their exceptional parasite repellent action as well as an equally effective pesticidal mechanism. It is this duality of its function – repelling and killing fleas, ticks, and lice – that makes Seresto Collars a favorite by thousands of customers who were more than willing to share their experiences about the product. Numerous Seresto collar reviews also highlight the product's unique formulation that allows its active ingredients to be slowly yet consistently released over a very long period of time – over 8 months to be exact – helping ensure adequate protection in the same period.
Two of the fundamental reasons why Seresto is effective are its unique insecticide formulation and extra-long duration of action. Seresto contains Flumethrin and Imidacloprid which effectively repels and kills fleas and ticks without causing harm to the host. Fleas and ticks are killed within 24 and 48 hours, respectively, while reinfesting fleas and ticks are killed within 2 and 6 hours, respectively.
Customers also find the ability of Seresto to kill fleas and other pests on contact to be exceptional. It no longer waits for the pest to bite into your pet's skin before the active ingredients get to work. Other brands still wait for fleas and ticks to bite before these are eventually killed.
The flea- and tick- killing effectiveness of other brands is also significantly reduced with frequent bathing of the pet. While Seresto may also suffer from a reduction in its insecticidal properties with frequent washings, the duration of effectiveness is still substantially lengthy at 5 months for fleas and 7 months for ticks.
Seresto Collars are non-greasy, easy-to-apply, and are available for dogs and cats. The Seresto Flea and Tick Collar for Cats comes in a single formulation that is applicable to all sizes of cats. On the other hand, the Seresto Flea and Tick collar for Dogs comes in two formulations. One is designed specifically for larger breeds of dogs that weigh more than 18 pounds. The other one is intended primarily for pooches that weigh less than 18 pounds.