No matter how well trained your pooch is, you cannot keep an eye on them all the time. But as a pet parent, you just want to keep them happy and safe. So, if your dog has boundary 'issues' when out in the yard or garden, then an electric fence could well be the solution.
With the ability to set the range where your pup can safely roam, electric fences are an excellent – and safe – way to give your pet more freedom, without having to keep him on the leash. And, with a choice of wireless fences or a wired fence conveniently buried underground, with an 'invisible' electric fenceyou don't have to ruin the look of your garden in the process.
But which one is best for your canine companion? Our review panel of dog owners have tested out 14 of the best electric fences you can currently buy so you can make the right choice.
A Quick Overview of Our Favorites
| Editor's Pick | Product Name | Price | Rating |
| --- | --- | --- | --- |
| Best Overall | PetSafe Wireless Fence Pet Containment System | Buy on Amazon | 4.4 |
| Best Waterproof | Extreme Dog Fence Standard Grade Kit | Buy on Amazon | 4.2 |
| Best Rechargeable | SportDOG Brand Electric Dog Fence | Buy on Amazon | 4.3 |
| Easy to Install | TTPet Electric Dog Fence | Buy on Amazon | 3.8 |
| All Life Stages | Dogtra E-Fence 3500 Underground Electric Fence | Buy on Amazon | 4.4 |
| Best Wireless | PetSafe Stay & Play Dog Wireless Fence | Buy on Amazon | 4.3 |
| Best Safe Collar | Pet Control HQ Electric Dog Fence System | Buy on Amazon | 4.0 |
| Budget Pick | MASBRILL Electric Dog Fence | Buy on Amazon | 3.4 |
| 4 Levels of Correction | PetSafe Basic In-Ground Electric Dog Fence | Buy on Amazon | 4.1 |
| Best for Training | COVONO Electric Dog Fence | Buy on Amazon | 4.0 |
*Ratings are from Amazon at the time of publication and can change
The 14 Top-Rated Electric Dog Fences
Best Electric Dog Fence: Buying Guide & FAQs
Does an Electric Fence for Dogs Work?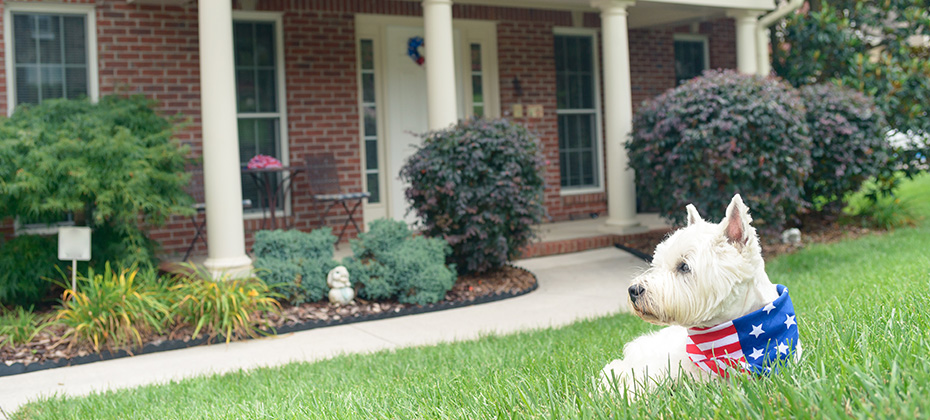 As long as it is set up correctly, your pooch is sufficiently familiarized and trained to respect the boundary, he is wearing the receiver collar unit and the whole system is well-maintained, then yes, an electric fence for dogs should work. 
The idea behind the invisible fence concept is that a dog's behavior can be modified by an external stimulus. And so the warning and/or mild shock is intended to condition the dog to associate the audible or physical sensation with a corrective action – eg. to move back within the boundary. 
Whether you choose an in ground dog fence, a wireless electric dog fence, or an underground fence where you bury the wires, an invisible dog fence will create an unseen barrier to keep your pet safely contained. All these systems use a transmitter which monitors the boundary wires to detect if your pooch is getting too close. 
Your dog will wear a collar-mounted receiver that will emit an audible warning if he goes within a set distance of the wire boundary, with the collar primed to issue a short shock if they are too close or cross the line. 
Doing your prep work in terms of working out and planning the most effective perimeter will also ensure your dog has enough space to happily roam while keeping him safe on your property. But there is no absolute guarantee that your dog will 100% respect the boundary, 100% of the time, so adequate supervision may be required, depending on your dog and the location of the invisible fence. 
Will an Invisible Pet Fence Hurt my Dog?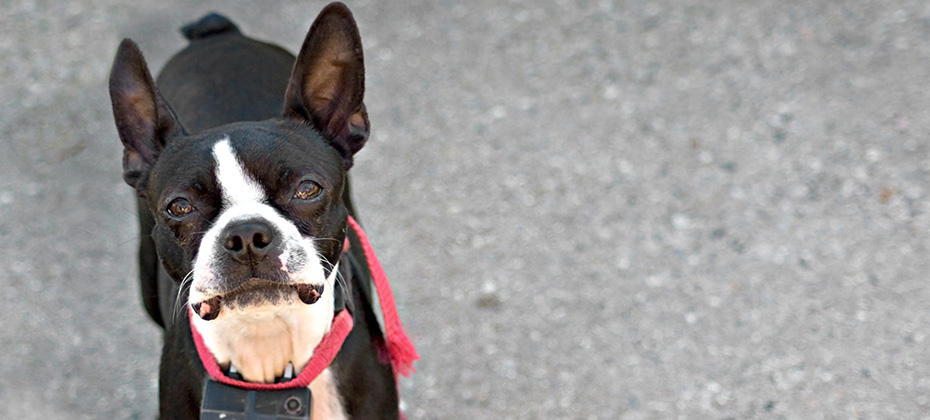 It is understandable for responsible dog owners to have this concern. While an electric fence will not hurt your dog, it does give off a mild electrical shock, similar to static, which can be – very briefly – uncomfortable. The shock is designed to surprise or grab their attention and ultimately halt them in their tracks and get them to correct their behavior – i.e. to move back inside the boundary.
Your dog will receive the shock – as well as the audible warning tone beforehand – via a waterproof and rechargeable transmitter on your dog's collar, which is wirelessly linked to the electric fence's transmitter. Most collars will have a range of settings so you can also adjust the strength of the correction shock and as they are powered by a battery, the strength of the current is limited. And with many models, you can opt for the collar to be on tone only mode.
Not all pet owners will want to use such a physical way to train or discipline their pet, it really is a matter of personal choice. And the use of invisible fencing is not advised for younger dogs and puppies under six months of age, or older pooches who may have health issues. However, as long as your dog is fit and well, an electric or invisible dog fence is safe to use.
Benefits of an Invisible Dog Fence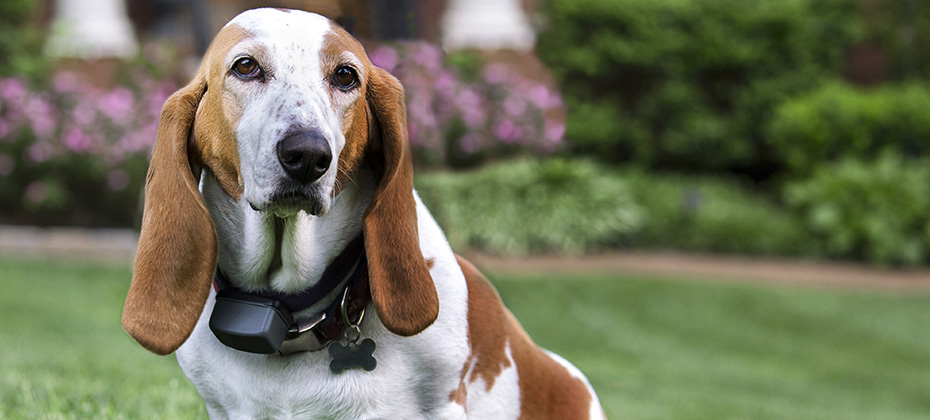 With the same intention as an in-ground electric dog fence, an invisible dog fence can be an equally effective way to safely contain your dog in his home outdoor space. But while an in-ground fence is a physical boundary just like an ordinary fence, an invisible dog fence is just that – invisible. 
Here are the main benefits of opting for a wireless or invisible dog fence:
It is Less Intrusive 
An electric fence, whether it's in-ground, wireless or underground, is more discreet than a physical wooden or metal fence.  And they are a good way to create a boundary area for your pet without having to do too many major alterations to your garden. And, if you opt for an invisible, underground fence, it is kept out of the way and won't interfere with your everyday use of your outdoor space. 
You Can Customize the Boundaries
Another particular plus for an underground or wireless fence system is that they give you more opportunity to customize the shape of your boundary, although you will need some skill in installation. 
They Can be Cheaper than a Physical Fence
A physical wooden, chain, or metal fence can be expensive, depending on the size of your yard or outdoor space, plus they can be labor intensive, as well as costly to install and maintain. An underground electric dog fence system, in particular, can also be more durable, especially in stormy or windy weather, although it may be affected by extreme heat or cold. 
Easy to Maintain
On the whole, an electric dog fence can be easier and more cost-effective to care for and repair, with the general cost tied up in maintenance related to replacing batteries and potentially fixing a broken wire. 
Supports Your Dog's Freedom to Play
The reason you are considering an electric dog fence is that you want to give your pet the space and freedom to get outside as well as play, which are good for their health and wellbeing. Used properly, they can also give you peace of mind that your pooch is where they should be, and not causing a nuisance in the neighborhood!
What to Look for in Electric Dog Fences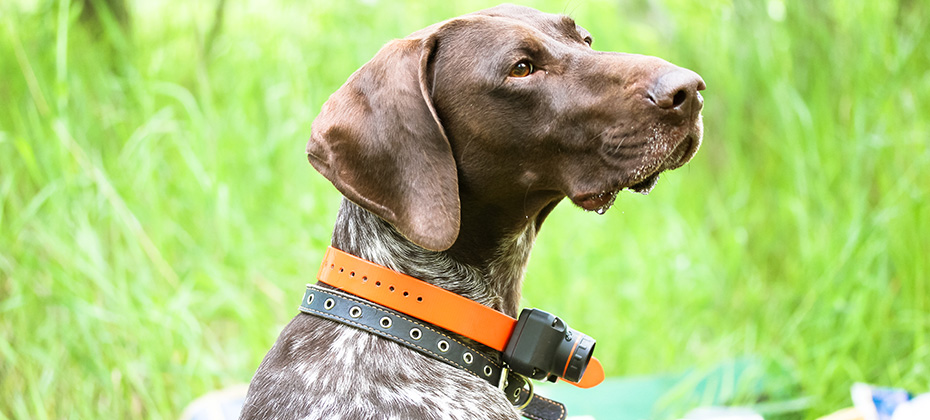 There are three main types of electric dog fences to choose from – a physical above ground fence, a wireless fence, and a wired fence you bury under the ground. Whichever type of dog fence suits your home set up, there are some essential things you need to consider:
Your dog's needs: Top of your list when choosing an electric dog fence should be your pet and how active he is as well as his age, outdoor space needs and health. 
Each dog fence should have a guide to the acceptable minimum weight of the dog it is intended for, as smaller dogs may need a specific type of fence to work effectively. And ensure your dog is old enough before you opt for an electric fence containment system, as they can be harmful to the development of puppies and young dogs. 
You also need to take into consideration how your pet reacts to other dogs as it is important to remember that, while an electric dog fence is intended to keep your pooch in, it won't keep other canines out. 
Your garden's shape: Electronic dog fences are a good choice for most gardens as they can be adjusted to fit and are particularly useful if you have a less than square-shaped garden, or a garden that includes many features and levels. For awkward-shaped gardens, an underground dog fence is a versatile choice.
Coverage: Knowing in advance the perimeter area you need to cover with your electric fence will ensure you choose a product that has a transmitter with a sufficient range. Your final choice also needs to be influenced by the ground (is it suitable to dig down in?), the type of terrain as well as any obstacles such as trees or outbuildings which may disrupt the wireless coverage.
The collar system: Some electric dog fence kits come are designed for a single dog, which means you need to be prepared to buy extra collars if you have more than one pet. But do check if the transmitter covers more than one pet first. 
The size of the collar needs to be suitable for your dog and is lightweight and comfortable enough for them to wear all day. Your dog's fur can also affect the ability of the system's collar to work, so if you have a long-haired breed, make sure the prongs on the inside of the collar are long enough to reach through all that fluff. Other factors to consider include whether the collar is waterproof, made from durable material and the battery has a long recharge life. 
Static correction level: The collar needs to have a way of adjusting the level of static shock, as well as an audible warning, your dog will get as it comes close to, and even crosses the set fence boundary. Look for a system that has a choice of different static levels so you can adjust accordingly depending on your pet's size, health, and temperament, as well as age. And, if your pooch has hearing issues, look for a collar system that also includes visual alerts such as lights. 
Safety systems: Power surges, as well as low battery life, can impact the effectiveness of your electric dog fence system, ultimately putting your dog at risk as he may be able to roam further than is safe for him to do. So, choosing a system that also includes appropriate safety systems is strongly advised. Look for safety systems that include power surge overrides (wireless systems are best set up for this) as well as system failure notifications will enable you to nip any boundary breaches due to power issues in the bud.
Battery type: If your electric dog system is battery powered rather than the more traditional fence system which is mains fed, look for rechargeable batteries with a long charge life, which will save you both time and money, especially if your pooch loves his yard and spends plenty of time outside. 
Easy to install and use: Especially if you are doing it yourself, you don't want an over-complicated system that is difficult to install and set up. Wireless above-ground electric dog fence will be quicker to install, while an underground system, which requires a little 'excavation' work will take a little longer.
How to Install Electronic Dog Fence
If you are at all unsure as to how to install your new electric dog fence, you can hire a professional installer to do the work for you. But if you are going down the DIY route, always follow the manufacturer's specific instructions as each model and brand can be different.
However, here is a basic guide on what you need to know about installing a dog fence system:
Get the location right: Whether it is a ground dog fence, a wireless fence or one of the underground invisible fences, the boundary should be at least 10 feet away from the perimeter of your garden. You should also research your property so you know where all the underground pipes and water lines are (you should avoid these when digging!)
Wireless: This is one of the easiest types to install. Once you have drawn out your perimeter and identified any 'no-go zones', you set up the transmitter in a dry, secure place such as a garage, place the flag posts in the desired locations around the garden to create your dog's boundary space. Then set their collar to the desired levels and start their training (more on this later).
Underground invisible wires: For an underground system, you will need to do some digging! But before you do, the process is the same as the wireless or above ground electric fence in that you need to plot the boundary of your dog's run space exactly, then mark it out above ground. Connect the transmitter to the wire to test it, then dig down to the depth specified by the manufacturer and place the wire in the shallow trench. Test the connection again before filling in and your invisible dog fence is good to go. 
How to Train a Dog to Use a Wireless Dog Fence
So, your new dog fence system is in place, you now need to get your pooch to know its boundaries and enjoy their time outside. You need to introduce your dog carefully and patiently to the system, as well as the collar and the sensations it can emit, and allow him time to work out the boundary for himself. And without sympathetic training handled with love and care, your furry friend won't be able to understand why they are feeling that static shock or what they have 'done wrong'. 
If you are unsure how to get your pet set up with an electric fence system, seek help from a professional dog trainer. Otherwise, here's a quick guide to giving your dog and his new invisible fence the chance to work:
Place flags (which should be provided as part of your kit) at intervals around the perimeter of your invisible electric fence. These will provide a temporary visual reference for your pet.
Put their collar transmitter to the audible tone only setting and holding it in your hand, let you pooch sniff and explore it. Now approach the fence boundary with your dog on a leash until the collar sets off the warning alarm. As it goes off bring your pup back a few paces and reward with praise. 
Repeat this several more times, approaching different flags and praising your dog every time until you start to see him resisting when you move towards a flag.
Do this for a few more days then start to add in the static shock correction setting at a low setting, but enough to catch your dog's attention.  Praise every time he reacts appropriately by halting or walking away. 
Now test your pet by throwing a ball or his favorite dog toy beyond the boundary. If he stops at the boundary or doesn't move after the toy, heap him with praise.
Keep this training up in short sessions of no more than 15 minutes for at least a week and until you are confident that he is getting it before you take your dog off the lead.
Repeat the sessions and gradually extend the time he is left off his lead inside his boundary area of the garden. Now start removing the visual flags, a couple at a time every few days until you feel happy, he's got with the program, and you can remove them all.
When you feel ready and your dog is responding to the boundary as he should, move away and even out of sight when your dog is in the yard.
Top tips: Keep the training upbeat and fun, with lots of praise and rewards, with each session short so you don't frustrate or wear your dog out. And always finish your daily training with a good old play session in which your dog is in charge!
What is the Cost of Invisible Fence?
Depending on the system, an invisible dog fence can start at around $200 – $400 for a DIY kit, rising to $1,500 or more, if you opt for professional installation. With most kits, you will also need to pay for extra collars if you have multiple dogs, which are on average around $50 each.
Another factor to consider if you are not going to train your dog yourself to use the invisible fence will be training plus any additional wire if your boundary area is on the larger size. And don't forget ongoing maintenance, including new batteries if this is how your system is powered.
Frequently Asked Questions
Designed to be used outdoors, heat or cold should not adversely affect the performance of a good electrical wired or invisible dog fence which has effective weatherproofing. But if the weather is extreme, snow or ice for example, it is worth checking that the electrical wire or wireless signal is still working before you let your pooch out as the signal or current may be slower than optimum. 
The recommended safe range for an electric fence for dogs is between 700-1000 volts. However, most products will come with adjustable settings to you can ensure the voltage is at the appropriate level for your pet, depending on his size and age.
No, the electric dog fence does not necessarily have to make a complete loop to work effectively. However, the electrical current does, so that means the wire needs to loop back to the transmitter to complete the circuit. 
In an ideal world, your dog will quickly get used to his electrical boundary and with sufficient introduction and training, stay within its confines. However, it is possible for a dog to run through the invisible boundary. And the main reason will be some sort of product malfunction, such as a broken wire or a collar that has run out of its charge meaning there is no electrical shock to stop your pooch in his tracks.
To minimize the risk of your dog running through an electric fence, ensure he has been trained properly in how to stay within the boundary and check it is fully functioning before you let your pup out. 
When introducing your dog to a new invisible electric fence set up and as part of his initial training, you will use flag markers to indicate the set boundary area and where a warning will be emitted if your dog crosses over. As well as letting you know where the boundary limits are, these flags are intended to be visible clues for your dog so he can instinctively learn where the edges of the fence are. Initially your dog will over-step the mark and experience the warning beeps as well as corrective shock given out by the fence system if he continues to proceed. The presence of the flags will help him to learn where his boundaries are.
The flags can be removed gradually in pace with your training and as your dog takes it all on board and successfully memorizes the fence's border. 
As the strength of the electric shock emitted by a dog fence through the collar is adjustable, and even at a higher setting is still mild, your small dog will not be hurt. However, it is a concern, some manufacturers also make electric fences specifically designed for smaller dogs.
Opting for a small dog product not only gives you peace of mind that the shock will be sufficiently mild, and so safe, but you will also get a collar that will be sized to fit a smaller pooch.
As well as impacting less on your garden, burying the wire for an invisible dog fence will also protect the wire as well as prevent any trip accidents on the surface. But it is also important not to bury it too deeply, otherwise it could interfere with the strength of the signal. Go too deep and you could also disturb other buried lines for your home's utilities. 
Always refer to the user manual of the invisible pet fence you have purchased, but as a rough guide, the typical depth range is somewhere between three and 24 inches.  
Before your pooch gets to the actual fence line, he will have to cross over a pre-set boundary which will then emit a warning in the form of an audible beep from the linked dog collar. There will then be a corrective range up to the fence itself, so that if your dog goes too near to or beyond the line, a mild electric shock will be given, which an increase in intensity. 
The intention of the audible warning and the progressive shock is to indicate to your dog to stop and return to within his safe boundaries.