Dog walking apps offer pet owners more convenience than ever before. Instead of putting out an ad on social media for a dog walker and being messaged by all kinds of people suggested by your friends, you can search for dog walkers and post dog walking jobs on these amazing mobile applications.
Our guide to the best dog walking apps will highlight the various features of our favorite apps used by dog walkers and dog owners so that you can narrow down your search from the hundreds of people that are probably willing to walk your dog for you. Remember, it's all about your dog's safety. Convenience comes second.
Key Takeaways:
Always check the reviews of any sitter or dog walker.
Look for a liability insurance package when choosing a service.
Some apps charge their sitters high commission fees.
The best dog walking service is one that gives you updates.
Check cancellation policies.
At a Glance: 10 Best Dog Walking Services
Pros
Cons
Bottom Line
Rating
Best Dog Walking Apps: Buyer's Guide & FAQs
When it comes to pet care services, we all want the best for our dogs and any other animals that we may have in our homes. This is especially important after adopting shelter dogs because they tend to be very nervous and need extra attention. You must endeavor to choose the best dog sitting and care apps that offer the services which will best fit your canine companion.
What is a Dog Walking App?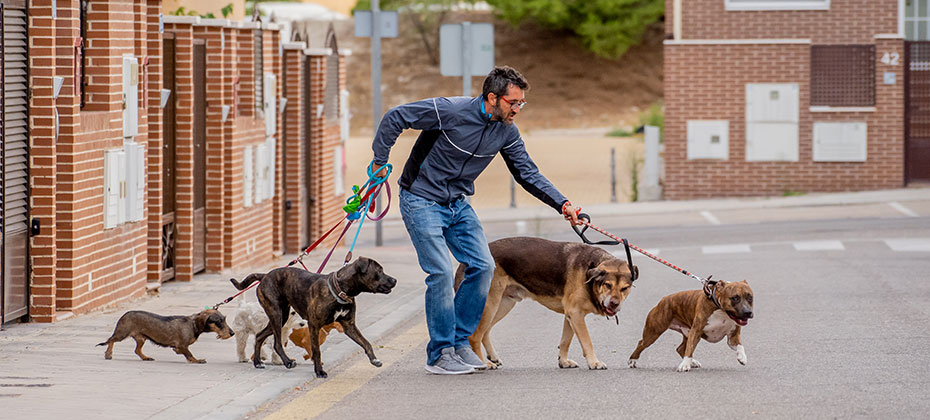 A dog walking app is typically an application or program that you can download on your mobile phone. It allows you to connect with local dog walkers who may also offer pet sitting as part of their services.
The features of these apps will vary. Some are more basic, while others will offer you a dog sitter with veterinary care insurance and other amenities. One thing is for sure, the dog walking business is booming, which makes it difficult to choose an app or a website from the many that are available in your area.
How Does a Dog Walking App Work?
Without going too much into the technology behind it, the majority of dog walking apps work on a sign-up system where they allow both pet sitters and dog owners to sign up to the same application. The pet sitters will be asked a series of questions and may even have criminal background checks completed before they are verified on the app. A dog owner, however, doesn't need to do this.
Once a pet parent signs in, they can then browse the listings of designated professionals who may offer anything from standard dog walking of various lengths of time to overnight stays in their own home. This is called boarding, and it's a great solution to expensive boarding companies that are never anywhere nearby.
After a job is complete, the dog owner can review the services of the professional. These reviews are how other dog owners know who they should and shouldn't hire. That means that it's crucial that you're as truthful as possible when leaving reviews because other dog lovers are relying on the reviews to find the perfect pet sitter.
Things to Consider Before Using Dog Walking Apps
Before you download a dog walking app or start using a website that is dedicated to dog walking and pet sitting, consider these questions:
What is your budget?
The last thing you want to do is overspend on pet walking services and then not be able to afford necessities. If you aren't in a place of financial stability, it may be best to forego using these kinds of services for now.
Is there a close family member or friend who could look after your pet, instead?
This second question goes hand-in-hand with the first. If you can't afford dog walking services or pet care from a professional, would a friend who has experience with dogs be willing to take your pup on a walk for a little cash? It never hurts to ask, especially if you have a friendly neighbor that you trust.
Do your friends have any local recommendations?
Friends with pets are fountains of knowledge. If you're a new dog owner, try asking your pet parent friends who they use for their pet care needs before looking elsewhere.
Is the app or website trustworthy?
Check reviews on the app store page, look at search engine results, and pay special attention to any mentions of lawsuits.
Are you willing to let strangers care for your pet and possibly enter your home?
This is a tricky one. If you feel weird about letting a stranger care for your pet, you might want to look elsewhere. Never say never, though! In an emergency, pet care or dog walking app may be the only place that you can get a last-minute sitter. Just be vigilant and check that sitter's reviews.
Does your dog require any medical care, and is that an option on the apps you're looking at?
Some sitters are great with dogs that need to take medication, and one particular app in our guide even offers medication help as a service. If your dog will need to take pills while with their sitter, make sure the sitter is comfortable with giving medication to a dog. It's tricky for anyone to do!
Would you like GPS tracking when your dog is with a professional?
GPS tracking is a great feature, particularly for first-time dog walking app users. Instead of fretting about where your dog is and what the sitter is doing, you can log on to the app and follow them on their walking route.
Are the sitters and walkers vetted or can anyone sign up?
Apps, where anyone can sign up without being vetted, can be very concerning. Would you trust a childminder who wasn't registered? Unlikely. If you do go with an app that has a simple sign-up process, be extra careful when searching for a dog carer.
Benefits of Dog Walking Apps
Though it's important to be prepared for anything that may happen when someone else is looking after your dog, it's also important to remind yourself of the benefits that these kinds of services offer:
Benefits for you
Dog walkers set their own prices, so you can find one in your budget.
Your dog sitter can come to you or take your dog to their home.
You can take time off from your dog to focus on other things.
You get more personalized service.
A pet walking app allows you to manage everything from your phone.
You can request the same sitter and build trust with them over time.
Some apps allow on-demand or last-minute bookings.
Benefits for your dog
Your dog won't be put with other dogs they don't know.
Your dog gets to meet new people, which can help with socialization.
Some apps offer training and grooming services.
It's possible to book multiple walks on the same day.
Your dog may be insured for veterinary care if something goes wrong.
What is the Alternative?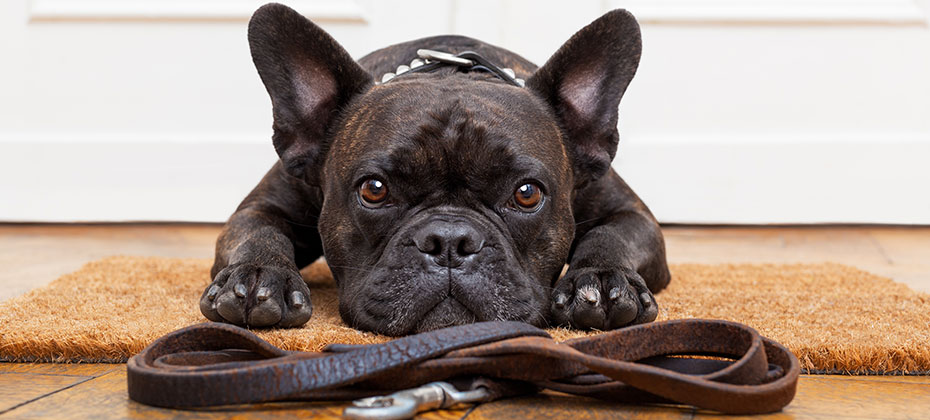 The alternative to an app like the Wag or Barkley dog walking app is asking for dog walking services on social media or checking on marketplaces for people advertising their skills. It's significantly less safe than a company that vets all of its professionals and shows the review history of those who have completed jobs.
You could also search for boarding houses nearby, but these tend to be pricey and aren't as easily accessible to dog owners who don't drive. A boarding house will have fewer services, too. You wouldn't be able to just have them take your dog on a quick half-hour walk. They would have to stay overnight to get full care.
Pet Walking App FAQs:
If you find yourself in need of someone to care for your dog while you're at work or have an appointment, then yes. A dog walker is a great way to ensure that your pup is being cared for while you're busy, and you'll feel significantly less guilty about leaving them alone.
In the event that you find yourself frequently hiring the same dog walker, your pup is going to start recognizing them as a non-threatening part of their life – or, eventually, a friend. That means that your fluffy pal will get about as attached to their walker as any human friend that you see throughout the week.
They can be if you're smart about how you use them. Dog walking apps aren't owned by any tech giant companies, they're often smaller companies that haven't been around very long. Use apps that allow you to check the reviews left by other dog owners and don't book with anyone who doesn't have a history on the website or app.
This varies. Many walkers set their own rates, but some apps or websites may also have a membership or subscription cost. It's common to see prices set between $20 and $30 for a walk that lasts around 30 minutes. Overnight stays can actually be fairly affordable, and check-ins can cost about the same as a walk.
The bare minimum is once a day. The preference is that you walk your dog twice a day so that they can get in a good amount of exercise and use the bathroom. Busier dog owners will let their dogs out in the morning for the toilet and take them on a walk after work. That means they're home all day by themselves. Will a professional dog walker, your pup could enjoy multiple walks.
Before you even download an app for pet owners and dog walkers, read the reviews of the app, itself. These first reviews will tell you what the app is like to use and whether or not other users are satisfied with its offerings. Remember that it's your dog you need to think about here. You want to use a well-known and well-loved app that's full of professionals, rather than booking with a company that makes information hard to find and prices inaccessible.