As every cat owner knows, the feces and urine produced from your cat's daily business can be pretty awful. It's smelly, more than a bit gross to be in the room with, and no one wants to see it. Even cats cover it up! Some cat waste can also be toxic if it's not properly handled and removed.
These problems can be easily remedied, thanks to the creation of cat litter that can control and manage your kitty's waste. However, there's such a wide range of cat litter brands out there, how do pet parents know which one is best? This guide will look at some of the best dust-free cat litter products to help you make cleaning up a little less daunting.
Key Takeaways:
Though cat litters are marketed as dust free, they may not be 100% dust free.
Natural cat litters are eco-friendly but some can be hard on your pet's paws.
Cats can be finicky about their cat litter.
Non-clumping cat litter means cleanup takes a little longer than usual.
Disposable cat litter trays are great for senior cats to have around your home.
A Glance at Our Favorites
Pros
Cons
Bottom Line
Rating
The 15 Top-Rated Dust-Free Cat Litters 
Best Dust Free Cat Litter: Buying Guide & FAQs
Dust free cat litters are difficult to buy because it's best to check the reviews of each product before you give one a try. The thing about cat litters that claim to be "dust free" is that it's more than likely they aren't truly dust free. Dust is certainly a by-product that you can expect from most any cat litter. Whether they're made from clay or wood pellets, you have to expect at least a small amount of dust.
Instead of focusing on the exact amount of dust, look at the reviews to find out about tracking and litter getting stuck to cat fur and paws. It's you're allergic to dust, which is why you're looking at dust free litter products, consider a more eco-friendly option that doesn't produce as much dust as clay litter does.
With so many cat litter products on the market, we hope that our guide to the best 15 low-dust and dust-free cat litters can help you make an informed choice,
What to Look for in a Dust Free Cat Litter
Material: Before you buy cat litter, you must know what material it is made of. Knowing the material will give you an idea of what you are working with and how effectively or efficiently it will solve your litter problem.
Clumping factor: Knowing the material will give you a fair idea of how well it will clump together. Bentonite clay is known to attach itself to wet litter and allows for easy cleaning, but it can also sink to the bottom of litter trays when wet. Fuller's clay, on the other hand, does not clump that well. Silica gel is helpful when it comes to absorbing but has a medium rate clumping ability as compared to the other two. Wood pellets vary, and require more effort to clean up because the pellets usually fall apart when they get too wet.
Odor fighting ability: One significant feature of most kitty litter products is the ability to absorb and control smell. This is a function of the material used, where the product will have natural odor-fighting abilities. Natural and organic materials, like wood and walnut shells, are known to mask and contain scents for an extensive period. Some products enhance their odor-fighting ability by adding fragrances.
Benefits of Dust Free Cat Litter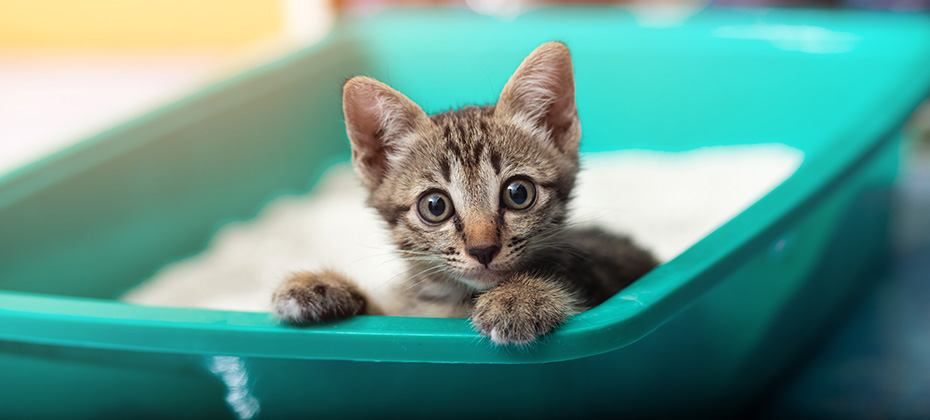 Allergen reducers: Dust-free kitty litter is usually hypoallergenic. The absence of artificial fragrances, dust, and other materials make them lung-friendly. The minimization of allergens and irritants make for a happy and healthy cat and owner.
Cleaner: This is a much more pristine option if you consider your cats and your home. Brands that make use of clay and crystal-based litter help take your mind off the dirt and dust that your cat is spreading all over the house. Low-tracking is extremely important is multi-pet households.
Types of Dust Free Cat Litter
Pellet litter: these are usually in the form of torn reused newspapers or compressed wood shavings. This variety is less susceptible to tracking, so you can be sure there won't be messy trails.
Clay litter: Clay cannot be entirely dust-free, but when mixed with specific formulas, the dust production is reduced. Clay litter comes with the added benefit of better clumping ability. This is a preferred choice for most cats.
Organic litter: With the increase in environmentalism, natural litters have become an alternative. They are mostly biodegradable and produce little to no dust. Some are also flushable and septic-friendly.
Our Top Pick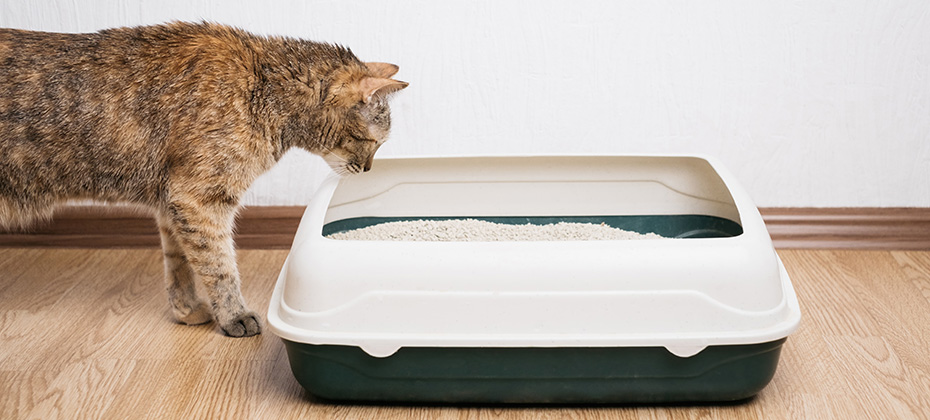 ARM & HAMMER Clump & Seal Platinum Cat Litter is our top pick for the best dust free kitty litter. Its 100% dust free formula makes it safe for cats and owners with dust allergies. It is worth it as it comes in sizes that can serve multiple cats. It keeps your home fresh and odorless. It has clumping abilities that are above the competition and makes cleaning fun. The low tracking nature of it is a joy as it prevents your feline's smells from spreading all over the house. Now tell us, with ARM & HAMMER Clump & Seal Platinum Cat Litter, what's not to like?
Frequently Asked Questions
Clumping litter is made in a manner that allows it to absorb urine and fecal matter. Due to the Bentonite in them, they absorb and lock all foreign materials together to form tight solid pellets. This makes it easy to remove and clean the kitty litter box.
Dust-free kitty litter is not harmful to your cat. They usually are made with kitty-safe material. It will be, however, wise to train up your cat to realize that they should only be using their litter box for waste. Keep their food and water far away from their litter tray to help avoid issues.
According to reviews from users all over the internet, you can. But only if it is vital. If you mix them, your cats may reject the mixed litter as it will be an unfamiliar product with different smells and texture. Like their food, cats become accustomed to the litter they use every day. Also, mixing both clumping and non-clumping litter will alter specific properties like odor-fighting and clumping abilities of the new mix. This, in turn, might reduce the effectiveness of the litter.
When dust clouds arise as a result of litter being poured or pawed at to hide messes, they can cause harm to the cat. In the short term, they can cause sneezing and irritations, which cause your kitty some distress. They can also trigger asthma attacks. Prolonged exposure, however, puts your cat at risk for respiratory conditions such as silicosis, a fatal lung disease caused by exposure to silica dust.