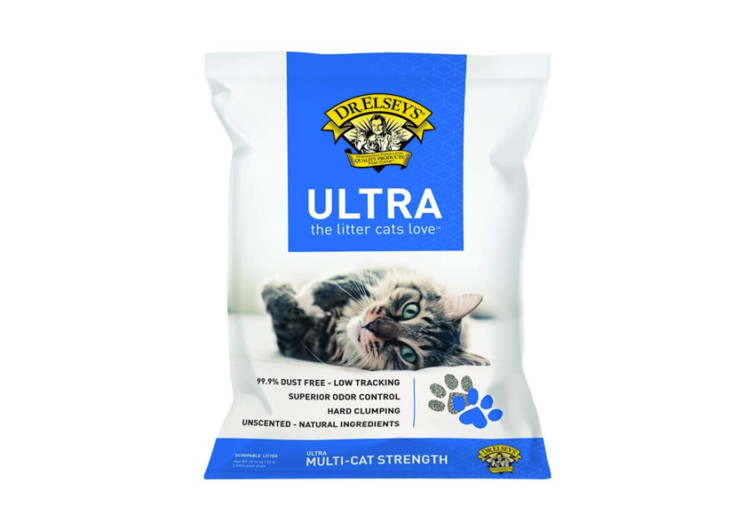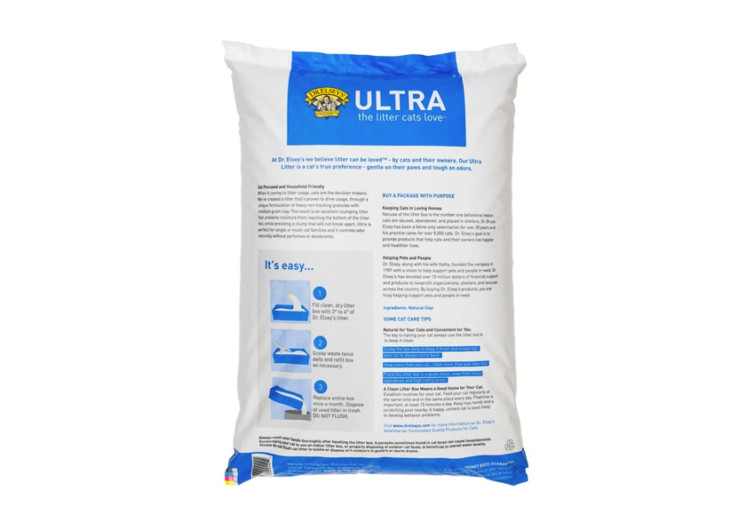 Dr. Elsey's Ultra Premium Clumping Cat Litter (2022) Review
When looking for a litter that can defend your home from that overpowering ammonia smell, as well as keep your house litter-track free, it can feel a bit like trying to find a needle in a haystack. There are so many fantastic options on the market today, but very few websites provide you with all the details you need to make an informed decision.
We have put together a complete breakdown review on Dr. Elsey's Precious Cat Ultra Unscented Clay Premium Clumping Cat Litter, including our likes, dislikes, accessibility, comparisons, and an in-depth look into the key aspects of this litter. We hope that by providing you with the full information, down to the smallest detail, we can help you to figure out if Dr. Elsey's cat litter is the litter for you and your feline friend.
What We Like:
The superior odor-control works extremely well to avoid the ammonia and feces smell in the house, even though it is unscented.
Heavy non-tracking granules used to do a great job of avoiding cat litter material ending up all outside of the box.
Fast clumping litter prevents moisture from reaching the bottom of the tray, making the full clean easier and less urgent.
The unscented formula makes it a very easy litter for a cat to transition to as they will not have to deal with any offensively strong scents. (let's not forget their noses are very strong)
What We Don't Like:
Unlike classic litter, this litter uses clumping clay it can sometimes stick to a cat's paws if they step in the wet area before it has had a chance to absorb and clump properly.
If you are to purchase it in the bag form, the packaging can make it a bit tricky to store as it is not resealable.
The litter box needs to be around 4 inches deep in order to get the correct depth of litter to avoid sticking to the tray.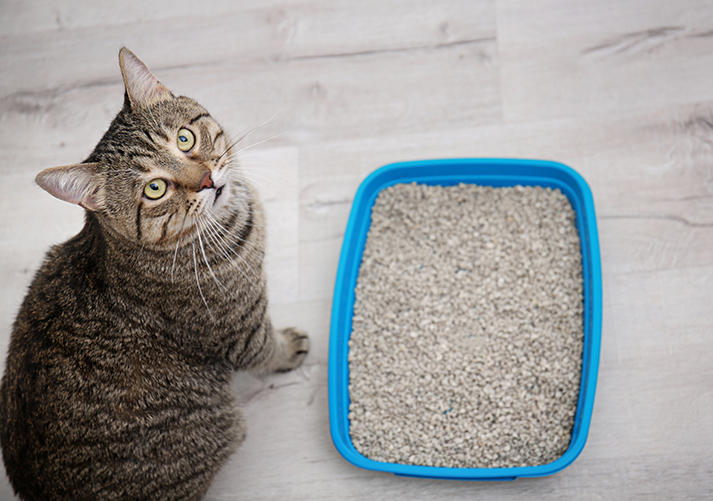 Key Features
99.9% dust-free, all-natural and hypoallergenic litter, perfect for families with allergies.
Forms solid clumps that do not break down for quick and easy cleaning.
Perfect for a sifting litter box or mechanical litter boxes, hard clumps are easy to dispose of.
Utilizes medium-grain clay, ideal for forming easy-to-clean clumps and preventing moisture.
Designed to be perfect for multi-cat households with superior odor control to withstand the additional ammonia.
Company Information
Dr. Elsie and his wife Kathy founded this company in 1987. They had gone into it with an unwavering vision of the brand aiming to help support people in need and their pets. The top behavioral trait which has become the main reason for cats to be surrendered to shelters or abused, all over the United States, is inappropriate elimination, this means having accidents outside of the litter box, predominantly tends to be urinating or spraying in inappropriate places.
Dr. Elsie decided to dedicate his time to figure out the best way to keep cats using their litter boxes so that they would be less likely to end up in a shelter or rescue, by producing high-quality products that can actually do the jobs they were intended for, and well. Dr. Elsey also provides thousands of pallets of free litter and shelter kits to rescue groups and shelters around the country completely free of charge, to show his support to the cat rescue industry.
They have also created Dr. Elsey's Fund to Cure Cancer in support of the Multiple Myeloma Research Foundation (MMRF). Following Dr. Elsey's wife being diagnosed with multiple myeloma Dr. Bruce Elsey decided he would use their financial success to help fund the curing of cancer. Since 2009 Dr. Elsey's Fund to Cure Cancer has gained 500,000 supporters and has donated nearly $21 million.
Packaging
Dr. Elsey's litter has a unique formulation that combines classic litter with natural medium grain clay, resulting in the dense super effecting litter that prevents moisture and tracking. This formula does make the container quite heavy, as clay is expected to be, and so some customers have remarked on the bag feeling heavier than 40lbs when they try to lift it.
Because of the heavyweight of the litter, the bag can feel like it might be a little bit weak but rest assured, it is perfectly strong enough to be moved around without any mishaps.
For those who may struggle to store a bag, there is a 20lb option which would be easier to move anyway, being half the size, but also comes in a box. By keeping the litter in a box it becomes much easier to store between uses.
Dustiness & Scent
Dr. Elsey's Precious Cat Ultra Clumping Cat Litter brags that it is 99.9% dust-free, which easily surpasses the threshold for their litter to be considered hypoallergenic, meaning the low dust content is ideal for any households that may struggle with allergies triggered by dust particles.
You may also like our guides on the Best Dust Free Cat Litters and Best Cat Litters for Kittens.
This litter is advertised as being unscented, and customer responses confirm that this litter does not have any noticeable scent. Many clumping litters are often scented, and litters filled with fragrance can actually deter cats from using their litter boxes, as their noses are far more sensitive and perfumes used in the scented litter to disguise their poops can be offensive to them. If a cat does not want to go to its litter box, it will hold it in until it can't anymore, resulting in accidents around the house.
For cat parents looking for an easy and clean solution, Dr. Elsey's dust-free, odor control clay litter makes your cat's toilet almost unnoticeable, so be sure to be responsible cat owners and physically check their litter box on a regular basis for any evacuation that needs scooping up.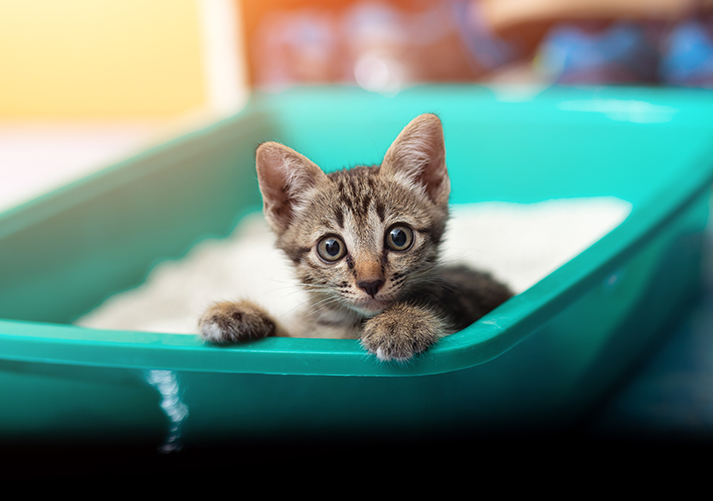 Odor Control
Finding a cat litter with superior odor control that doesn't rely on heaving fragrances can be a very difficult task, fortunately, Dr. Elsey's Precious Cat Ultra Premium Clumping Cat Litter doesn't need anything extra to cover the smell. Thanks to the clay's natural sequestering properties, the odors are absorbed with the urine and hidden away in the urine clumps, the clay also creates a barrier with feces which can help with odor control as well.
Corn litter, which is an alternative that is often considered for clumping and odor control, has actually proven to be potentially extremely dangerous. Corn is used in a moist environment, without proper cleaning on a regular basis, can form aflatoxin mold, which is deadly. With its superior odor control, natural clay has proven to be a much safer, high-quality option.
Waste Scoopability
Dr. Elsey's Ultra Clumping Cat Litter has been much loved by dedicated buyers of the product for many years. Whilst odor control is a definite bonus, the main purpose of this brand is to develop a clumping litter that prevents the layer of liquid waste from gathering at the bottom of the tray, therefore improving the hygiene level of your cat's litter tray massively.
Clumping Quality
Loyal customers have remarked on one of the main reasons being for their repeated purchase is the extremely solid clumps that form when urine passes through the litter. These clumps are incredibly easy to collect using a litter scoop and can be disposed of using the standard waste removal methods.
Potential Mess
Whilst Dr. Elsey's ultra litter may be the perfect litter for developing clear clumps that are easy to scoop up and throw away, there is one downside, and that is the potential mess caused by its clinging nature. If a cat steps on the wet litter before it has had a chance to fully sequester the liquid, the wet litter can cling to its feet and fur and set there. The sticky litter can be easily removed for the most part but can be slightly more difficult if it becomes entangled in fur, and may need cutting out. The litter is fast-acting however, so this is rarely a problem but is worth being aware of.
Best Litter Boxes For The Job
Clumping litter has always proven the better choice for sifting or mechanical litter boxes due to its super easy scooping. Every sifting litter tray manufacturer will advise the use of clumping litter, as the sifter can allow the clean litter to pass through with ease, whilst retaining the urine clumps and feces.
Other Considerations
As a general precaution when it comes to cleaning your cat's litter box, be sure to wash your hands thoroughly after every clean-out (even if you've only handled the scoop). Toxoplasma Gondii is a parasite that can be found in cat feces and can cause Toxoplasmosis. Pregnant or nursing women should do their best to avoid changing kitty litter boxes if they can.
If you have a cat with particularly long fur, this may not be ideal for them, as clay litter can have a tendency to cling to the fur of a cat's foot if they step in the wet litter before it has set.
Comparison Table
The Competition
When compared alongside brands of a similar, the nearest comparison in terms of the cost would be the Purina Tidy Cat Clumping Cat Litter, with only 1 cent difference between them, however, the Purina cat litter lacks several important factors; it is not hypoallergenic or dust-free as well as only offering the litter in 40lb bags, limiting those who can buy it to people with a budget for bulk purchase.
Price-wise Dr. Elsey's cat litter appears to have the edge in terms of what it offers for the price you pay. When compared to brands such as World's Best Clumping Corn Cat Litter and Fresh Step Advanced Clumping Cat Litter who are significantly more expensive and are lacking in what they offer compared to Dr. Elsey's litter. For example, World's Best Clumping Corn Cat Litter does not give the option for different packaging, all their litter comes in bags, additionally, their dust-free percentage only just meet the minimum to meet the hypoallergenic requirements, where Dr. Elsey's have gone to extra mile to get as close to 100% as possible.
Where Fresh Step may offer scented litter, which can be more desirable amongst owners, though less enjoyable for the cat, they don't offer any other sizes than a 37lb bag and do not provide any information as to whether this particular litter is multi-cat friendly.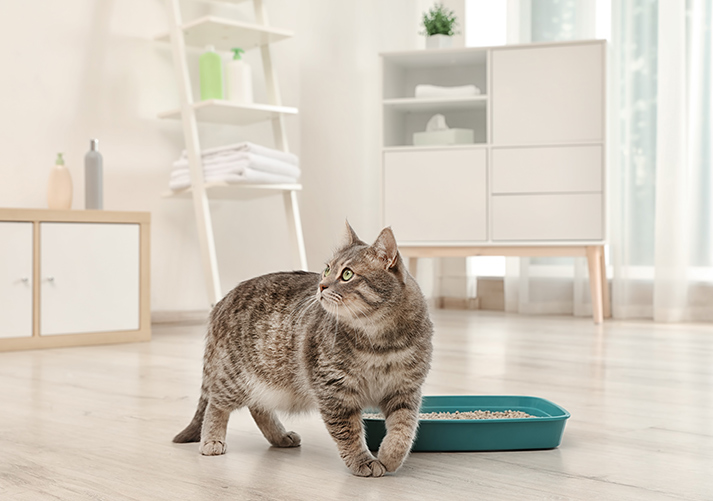 How Much Does Dr. Elsey's Ultra Clumping Cat Litter Cost?
Dr. Elsey's Ultra Clumping Cat Litter costs between $18.00-$20.00. This price depends on where you purchase it from, available deals, and any sales taking place. It can sometimes be worth clicking "add to cart" to factor in the shipping cost when calculating which website is best to purchase from.
Where To Buy It
If after looking through our review, you think Dr. Elsey's Clumping Cat Litter sounds like the perfect cat litter for you, you can purchase it through Amazon and Chewy.
Warning: When buying online, always ensure that you are purchasing a legitimate product, as there are many companies that will sell imitation products that can be easily mistaken for the real thing.