Dog behavior experts are discovering more about stress in canines and how to find the best calming supplement for dogs. An anxious dog is unhappy and can present a risk to itself and others. We know that many dog owners are turning towards calming products and are hunting for the best calming aid for dogs.
We have saved you a lot of time and effort by researching the different calming treats and other products on the market. We have included a dog calming pills review and help you to decide which would be the best product for your furry friend.
A Quick Overview of Our Favorites
| Editor's Pick | Product Name | Price | Rating |
| --- | --- | --- | --- |
| Best Calming Treats | Zesty Paws Core Elements Soft Chews Calming Supplement for Dogs | Buy on Amazon | 4.2 |
| Best Calming Powder | Purina Pro Plan Veterinary Diets Calming Care | Buy on Amazon | 4.3 |
| Best Calming Drops | Rescue Remedy Stress Relief Pet Supplement | Buy on Amazon | 3.9 |
| Best Non-GMO | PetHonesty Soft Chews Calming Supplement for Dogs | Buy on Amazon | 4.2 |
| Best Soft Chews | NaturVet Quiet Moments Soft Chews Calming Supplement for Dogs | Buy on Amazon | 4.1 |
| Best Calming Sticks | Zesty Paws Calming Peppermint Flavored Chews | Buy on Amazon | 4.4 |
| Best Capsules | Vetoquinol Zylkene Capsules Calming Supplement for Dogs | Buy on Amazon | 4.0 |
| Veterinarian Approved | VetriScience Soft Chews Calming Supplement for Dogs | Buy on Amazon | 3.8 |
| Best Natural | Richard's Organics Pet Calm | Buy on Amazon | 4.2 |
| Best Tablets | Nutramax Solliquin Soft Chews Calming Supplement for Dogs | Buy on Amazon | 4.3 |
| Best Spray | NaturVet Quiet Moments Calming Spray for Dogs | Buy on Amazon | 4.1 |
| Best for Large Dogs | Pet Naturals Calming Dog Chews for Extra Large Dogs | Buy on Amazon | 4.0 |
*Ratings are from Amazon at the time of publication and can change
The 12 Top-Rated Calming Supplements For Dogs
Best Dog Calming Supplements: Buying Guide & FAQs
What Are The Symptoms Of Anxiety In Dogs?
Talking in the Journal of the American Veterinary Medical Association, an expert in animal behavior described the symptoms of anxiety in dogs as hyperactivity and destructive activity. Anxious animals may pant, pace, try to escape or destroy things. Other signs are more subtle and include lip licking and yawning. In extreme cases dogs can become unresponsive and almost comatose – they cannot move. In humans, this would be described as a panic attack.
The American Kennel Club describes some other symptoms of anxiety in dogs as:
Pooping or peeing in inappropriate places
Depression
Repetitive or compulsive behavior
What Causes Anxiety In Dogs?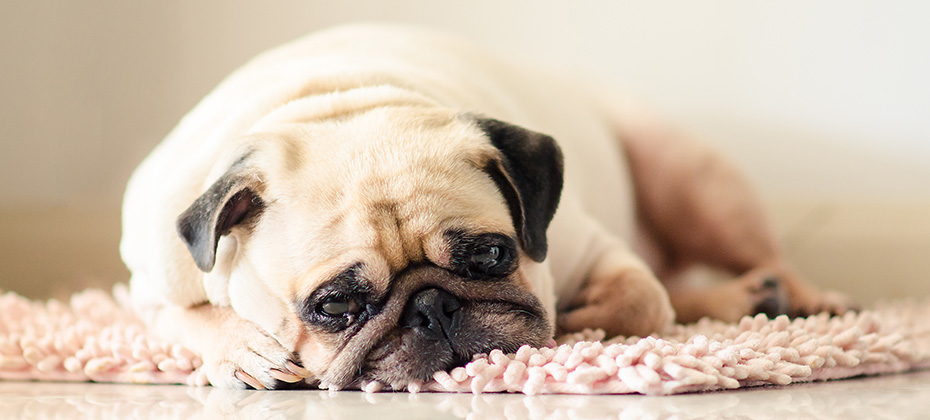 A dog's anxiety can have many causes and can change over time. Overall, anxiety in dogs falls into the following three categories:
Fear-related anxiety
Here your dog's anxiety is caused by an external stimulus or event. Some dogs are scared of other dogs, some are scared of loud noises or hats or umbrellas. It is quite common for dogs to be anxious about unfamiliar environments such as the vet's office, the car or a new house.
Separation anxiety
Most dogs would prefer to be with their owners than alone but others have more severe separation anxiety. This affects around 14% of dogs and leaves dogs unable to comfort themselves when they are alone. Sadly, this type of separation anxiety often results in destructive behavior towards the fabric of the house and barking which can annoy the neighbors.
Age-related anxiety
Older dogs can develop a condition called cognitive dysfunction syndrome (CDS) where they have problems with their memory, perception and awareness. It is similar to Alzheimer's disease in humans and makes them very anxious as they struggle to make sense of the world around them. This requires a long term treatment approach.
Do Calming Supplements For Dogs Actually Work?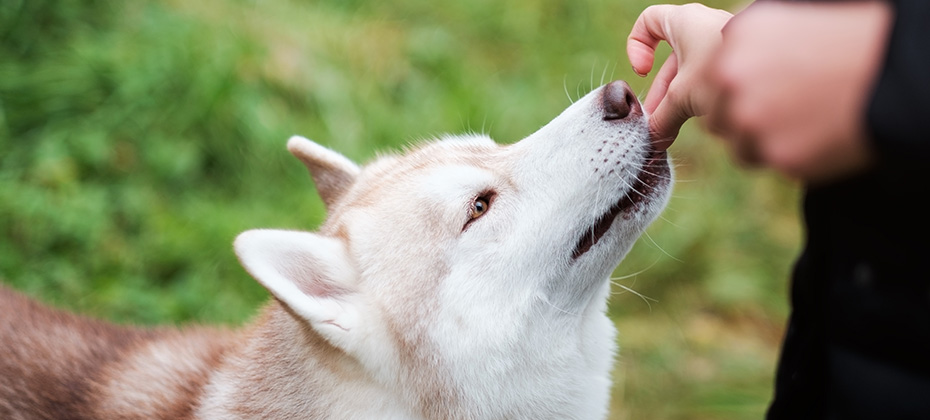 Calming treats and other products to tackle anxiety in dogs are widely available. Some have to be obtained through your vet but others can be purchased from a pet store. The big question is whether they actually work? The answer is both yes and no.
There is research to show that a lack of the amino acid L tryptophan can lead to aggression, moodiness and depression in dogs. Therefore, by giving your dog calming treats containing L tryptophan you can make them calmer – but only if this is the cause of the problem. As with many psychological conditions, the cause of anxiety is often multi-factorial and complex.
On the whole, experts believe that calming treats and other products can work in cases of mild anxiety. They can 'take the edge off' a stressful situation for your dog and help them cope with it.
However, calming treats cannot help with cases of extreme anxiety which will need to be managed by your vet. They are also not a substitute for training and fulfilling your dog's needs for mental and physical stimulation. They are only part of the solution for separation anxiety.
Different Types of Dog Calming Supplements
Anxiety supplements for dogs come in several different forms. Here's a run down of the options that you have.
Treats
Calming treats are a great option as dogs are usually always up for a dog treat. On the whole they are easy to give your dog and are clean and easy to handle. You just have to make sure that you give the correct dose and pick calming dog treats that have no ingredients that will cause issues for your dog.
Powders
Powders are designed to be sprinkled onto dog's food so they are ingested. Most dogs will have no problem with this but there can be an issue if your dog is a fussy eater. You will not know how much of the powder they have ingested.
Tablets&Capsules
These are also clean and neat ways of giving a calming product to your dog. Some anxiety pills for dogs can also be opened up and the contents sprinkled on food. The number of pills you give is usually dictated by the size of your dog. Calming pills for dogs that you buy yourself have natural ingredients in them but the ones you obtain from your vet may be stronger.
Liquid/Drops
Some natural calming supplements for dogs are supplied as liquid or drops. Most dogs will let you put them directly in their mouth but others are not so co-operative. They usually contain herbal or flower-based ingredients that have a gentle effect. There may be the option to add them to your dog's drinking bowl but this means you are not in control of when they take the treatment.
Spray
This may be the best option for an anxious dog that has an issue with a particular location such as a new crate or your car. You spray the location a few minutes before you lead your dog in. The spray often mimics natural pheromones and this makes your dog feel calmer in the new environment.
What are the Benefits of Using Calming Supplements for Dogs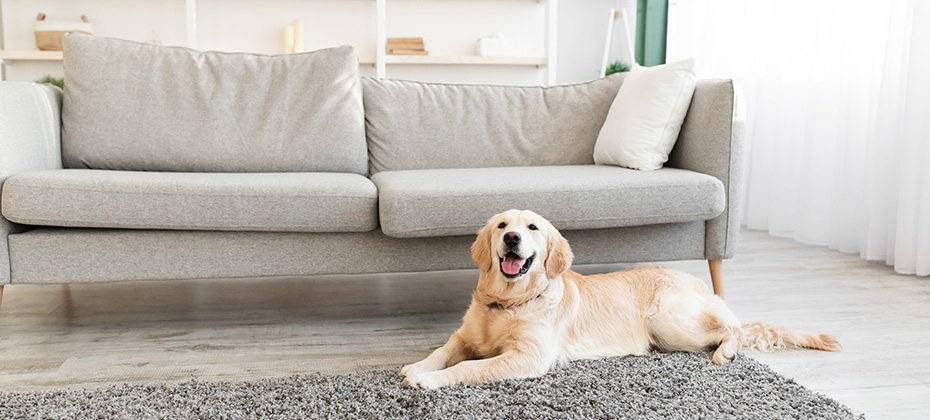 No one wants their pooch to be unhappy and nervous and the obvious benefit of calming treats and other products is that your dog will be happier. However, there are plenty of benefits for you too.
An anxious dog displays behavior that can be hard to deal with. They may bark excessively which is annoying for everyone, they can be aggressive which is clearly dangerous and they can damage your house. Anxious dogs are also disobedient and unpredictable and this can present a danger to both themselves and their owners. It is in everyone's interests to keep their dog as calm as possible.
What To Look For In Dog Supplements For Anxiety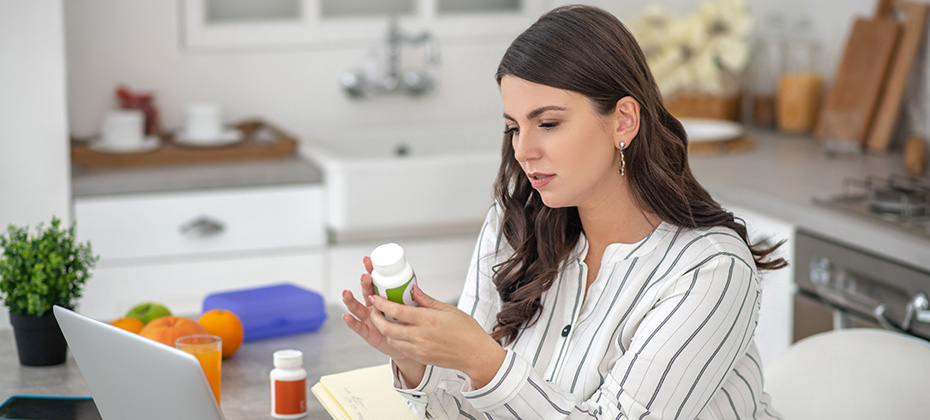 You will be faced with a bewildering array of products so we have listed some of the main things that you should look out for:
Has the product been tested? Look for products that contain calming ingredients that have been tested by veterinary scientists. Melatonin, chamomile, CBD, and L-tryptophan are all recognized ingredients that help with dog anxiety. This is more important than claims made by the manufacturer that have no evidence to back them up. A lack of some amino acids has been clinically linked to anxiety so any product containing these is superior.
Is is suitable for your dog? Check that the product is suitable for your dog's breed, age and weight. Some products cannot be used on your pups. Others are designed specifically for larger dogs. Not all products are safe for pregnant or nursing dogs.
Is it right for your dog's anxiety? There are different types of dog anxiety. If your dog has separation anxiety you need a product that helps with that. If fear of a crate or a car is the issue, perhaps a spray that you can use in these locations would be best.
How will your dog take it? If your dog will not swallow capsules then you need to avoid them. Also, if your dog is a fussy eater avoid powders that are sprinkled on food. Chews are a good option if you are also concerned about your dog's dental health.
What are the ingredients? As well as the active calming ingredients, check out the inactive ingredients as there can be things here that can trigger allergies. Most owners prefer products that are based on natural ingredients. If your dog suffers from car anxiety, additional ingredients such as ginger that help with car sickness can be useful.
Where is it made? Some dog owners prefer products that are made in the USA under strict safety and quality standards.
Frequently Asked Questions
Calming supplements for dogs are products that are designed to alleviate canine anxiety. They work in different ways depending on their active ingredients. Some contain botanics and herbs that have calming properties such as chamomile. Others contain amino acids – it is known that if your dog is deficient in these they can appear more anxious. You will find that some products contain elements from cow's milk that induce a more relaxed state. Finally, some mimic natural pheromones that make a dog feel more secure and safe and therefore more relaxed.
Many owners worry are calming treats safe and the answer is yes they are for most dogs. Most active calming ingredients that you will come across such as melatonin, chamomile, valerian root, L-tryptophan, and hemp have been widely tested on dogs for a number of years. However, if you are giving calming treats or supplements to your dog for the first time, always talk to your vet. There may be another underlying condition that is causing the symptoms. Also, proceed with caution – always use the minimum dose first. If there is no reaction, you can build up to a larger dose.
Most products work within 30 minutes or so. However, the effect can be very subtle and it varies between dogs. Some products are not designed to work right away. Your dog may need to take them every day for several months before an effect will be seen.
This depends on the calming treats. Many are designed to be used now and again when your dog is facing a stressful event such as fireworks or a trip in the car. If you are having to use them everyday there may be other steps that you need to take to support your dog and you should speak to your vet.
On the other hand, some are designed to be taken every and the effect builds up. Always talk to your vet before using any calming products.
Nearly all calming treats rely on natural active ingredients which are safe for dogs but they should still only take the recommended dose. This is usually worked out according to your dog's weight and/or age. If your dog accidentally ingests too many calming treats, you should contact your vet right away.
Different dogs respond to different natural ingredients so you may need to try a few products before you find what works best for your dog. Some dogs respond best to botanical ingredients but others respond best to pheromones. The best calming product for your dog is also the one that they are willing to take. If your dog persistently spits out chews, you will need to try drops or a powder.
According to the American Kennel Club, Benadryl is primarily a treatment for allergies. It successfully treats symptoms such as hives, runny noses, coughing and sneezing in dogs. However, it also causes drowziness and this has led to it being used to treat anxiety.
It should only be used under the direction of a vet and is best used for a specific event such as a car journey – it also helps with motion sickness. If your dog is generally anxious, you should speak to your vet about alternative treatments.