Dogs drool – that is a fact of life and something that dog owners learn to live with. Drooling is perfectly natural and without a healthy quantity of saliva, your dog could not eat or digest their food properly and would have a lot of tooth decay. Saliva is produced by salivary glands and deposited into the mouth. More saliva production is triggered by the sight, smell and expectation of food but this is temporary and ceases once the meal is over.
Dogs that have continuous excessive drooling are described as having 'Ptyalism'. Put simply, the dog's body is producing more saliva than they are able to swallow. This could be for one of two reasons. Firstly, too much saliva may be produced and this is called hypersaliosis or hypersalivation. Secondly, they may be unable to swallow the saliva efficiently and this is called psudoptylism. This is not actually an overproduction of saliva, it just looks like it!
Some breeds are renowned for being big droolers! The St Bernard breed is a classic example. The Bloodhounds, Newfoundlands, and mastiffs also have a facial structure called a 'flew' which is a loose upper lip that is not capable of retaining the saliva in the mouth. There is little that you can do about this as it is perfectly normal for the breed. However, in other dogs, excessive drooling can indicate underlying health conditions that need to be investigated.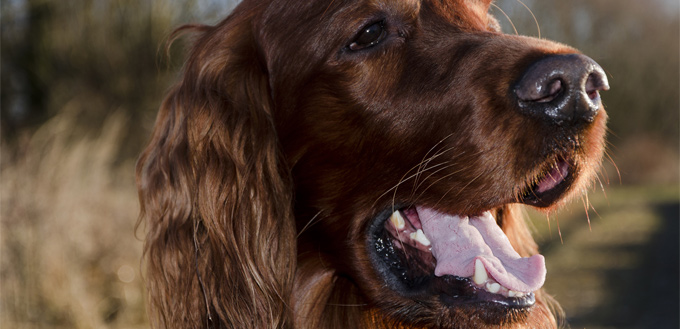 Symptoms and Types of Excessive Drooling
You may notice an increase in drooling in your pooch or the consistency of the saliva may change. If your dog's normal salivation changes, with no obvious reason such as a mouth injury, it is time to get it checked out. Here are a few issues that you should look out for:
Diagnosis of Excessive Drooling
Your vet will take a thorough history of your dog's health status including their vaccination history and details of any medication that they are taking. Some medications can cause excessive salivation as can radiation therapy. At this stage, it is important to rule out rabies and a check for other symptoms as well as vaccination details will do this. It is important that you inform your vet of any possible exposure that could account for the increased drooling such as exposure to toxins or dangerous environments or incidents.
Your vet needs to establish if it is excessive salivation or difficulty swallowing that is causing the problem. A physical examination will be carried out and they will be looking for signs of depression as well as lip smacking or retching. They will have a good look in your dog's mouth to establish if there is a localised cause of the drooling such as a foreign object, tumours of the mouth or throat or inflammation of the salivary glands. If the cause is not found in the mouth, they will be looking for signs of an infectious disease or a systemic illness that is affecting the whole body. The nerves and reflexes will be checked. X-rays and ultrasound imaging may be required to closely examine the internal organs and a biopsy may be conducted to look for evidence of immune-related disorders.
Localised Causes of Excessive Drooling
Some causes of excessive drooling are localised to the mouth and throat area. These can include:
Problems of the mouth and throat
Salivary gland problems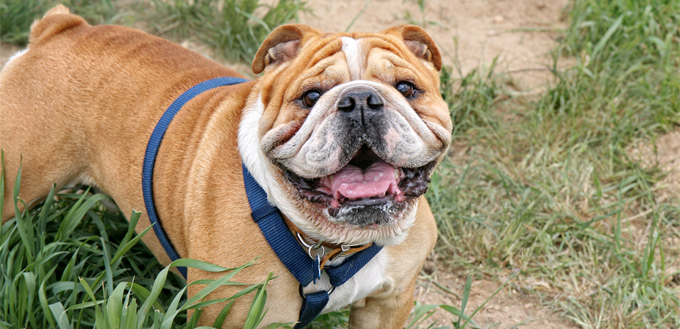 General (systemic) Causes of Excessive Drooling
Some causes of excessive drooling are caused by conditions and diseases that affect the whole body. Here are some of the most common:
Generalised disorders
Poisonous substances
Many poisonous, toxic and caustic substances can cause inflammation of the oesophagus and throat and this leads to excessive drooling. Your dog may have ingested:
Treatment for Excessive Drooling
As soon as you notice that your pooch is drooling excessively, clean out their mouth with an antiseptic solution and try to keep the skin surrounding the mouth as dry as possible. Then get some help from a vet.
If they have other serious symptoms or if they are foaming at the mouth, they should be seen as an emergency because it could mean that they are having a severe allergic reaction or they have been poisoned.
The treatment that they get will depend on what is causing the excessive drooling in the first place. Some conditions are very easy to cure but others will take some more time.
The removal of any foreign objects from the mouth can usually be achieved during one appointment so your dog will have instant relief. The vet can give you medication for cuts inside the mouth and for infections of the mouth and salivary glands so they will also clear up quickly.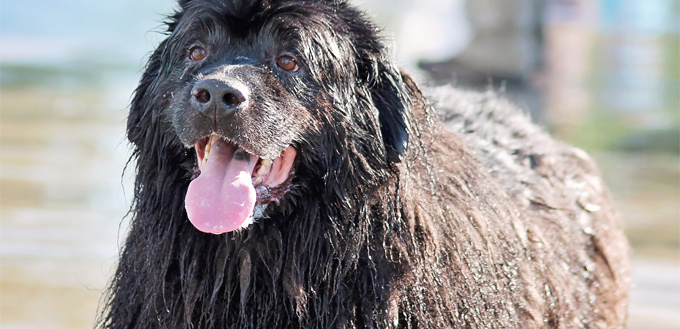 Sometimes, a salivary gland or the tonsils will need to be removed because they have a cyst or tumour but recovery time from minor surgery is usually short. Surgery to correct congenital mouth defects is more serious.
Diseases of the kidney can be difficult to treat. Advanced kidney disease may result in partial or complete kidney failure and this may require dialysis.
If your dog has not been able to eat for a while, they may need some nutritional supplements to recover.
In most instances, your pooch will make a good recovery. However, there are some causes that will require on-going treatment. If the salivation is caused by motion sickness, you will need to manage it by limiting how often your dog rides in a car and adjusting their position and opening windows. You may want to use medication for long journeys. If the salivation is caused by anxiety, this may simply be part of their personality and you will have to learn to manage the situation by maintaining good hygiene around the mouth area.
You can do a lot to help prevent the problem from happening again. Monitor your dog's mouth for cuts, maintain excellent dental hygiene and keep them away from potential toxins.
Note: The advice provided in this post is intended for informational purposes and does not constitute medical advice regarding pets. For an accurate diagnosis of your pet's condition, please make an appointment with your vet.