Following an especially long 515-day stay in a Somerset RSPCA shelter, a scrappy old pup has finally found someone that wants to give him a new forever home.
The RSPCA Brent Knoll Animal Center located in Somerset had been taking care of Buddy for some time when they decided to reach out. The senior pooch had been living with them longer than any other dog in the facility and so they felt it was time for action.
The RSCA, therefore, created an international rehoming appeal that quickly prompted responses from eager animal lovers not only through the UK but as far-flung as the United States and Canada. According to the shelter, Buddy's previous owner had brought him to the shelter to be euthanized as they felt the 10–year-old terrier was exhibiting "challenging behavior" and had become too difficult to handle.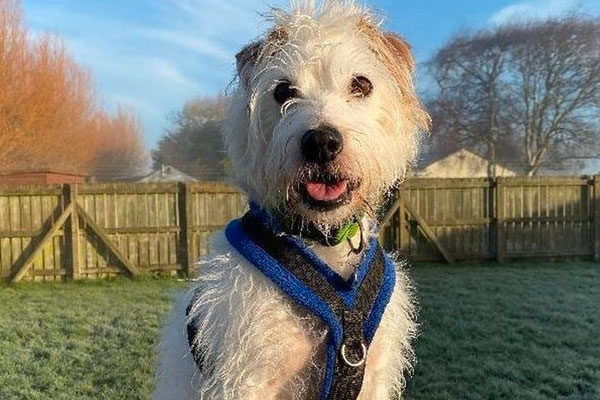 Photo Credit: RSPCA
Buddy has now been collected by his new owners and is undergoing the adjustment period as he settles into his new life. Andy Cook, one of the RSPCA's professional animal center trainers and behavior advisors, has described Buddy's transition, explaining that he has "settled well in his new home."
Mr. Cook apparently took Buddy to his new forever home personally to provide emotional support and minimize the stress and anxiety that comes with a big change in one's environment which tends to be felt more by elderly dogs. However, after staying with Buddy for around an hour, giving him time to get to know his new owners and explore his new home, Cook could see that there was no need for him to stay as the old boy seemed to be getting along just fine.
Cook felt that it was essential that Buddy transition slowly into his new family in order to reduce the likelihood of him acting out. He also felt it imperative that Buddy's new owner be aware of his previous behavioral difficulties and know as much about the dog's past as possible.
When Buddy's previous owner requested for him to be put down, the vet they had approached refused to do so. As a result, he was taken to the Somerset shelter where he quickly began work with animal behaviorists in order to work through the issues causing his temper problems and identify what triggers may be causing them.
Following the BBC Point West appeal earlier in the month Buddy was quickly, and eagerly adopted by another UK resident having received requests from around the world.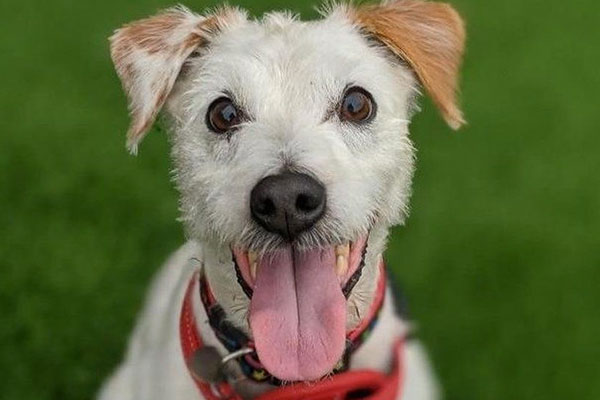 Photo Credit: RSPCA
Mor Cook explained that emails had started to pour in from as far as Canada and the USA not only asking about adopting Buddy but also offering numerous donations to the RSPCA so that they may continue caring for abandoned animals and animals in need of help.
"All the staff is always happy to see the animals rehomed," said Cook.
However, Cook has also expressed the concern and anxiety felt by the staff in the case of Buddy, owing to his behavioral problems, though as of yet he seems to be adjusting very well. He quickly ended his statement with "touch wood it is a success." A sentiment was surely felt by not only the SPCA staff but all who had shown interest in Buddy's case.