This year's Cadbury's Easter bunny was selected from a wide range of contestants for the coveted title and won by popular vote. Annie Rose, a stunning poodle, English cream golden retriever mix breed (English Doodle), hails from Cincinnati. She apparently loves to bring smiles to the faces of nursing home residents as she performs her therapy dog duties according to Cadbury's statement.
When entering the nationwide voting competition, Annie Rose was simply one of the hundreds of candidates which included a hedgehog, a llama, and a bearded dragon. However, it's clear that the loveable canine's charming character showed winning her the popular vote of the people.
The previous winner of the Easter Bunny title was a teenie-tiny tree frog that goes by the name Betty. She was a Florida-raises amphibian that won the hearts of thousands with her adorable antics and charm.
Annie Rose, otherwise known as Cadbury's "spokesbunny" will be required to star in her own Cadbury Clucking Bunny commercial and will receive a $5,000 cash prize for her success and hard work. Hershey's, the manufacturers and distributors of Cadbury's chocolate here in the United States, has released a statement revealing the exciting news and dubbing Annie Rose as the one that "America has chosen".
Annie's success in the 4th Annual Bunny Tryouts has bought her recognition throughout the United States for her hard work throughout Ohio nursing homes. Annie Rose's owner, Lori Rahn, posted to Facebook regarding her dog's achievement describing how she is "in awe" of the amount of love, excitement, and support her precious pup has been receiving.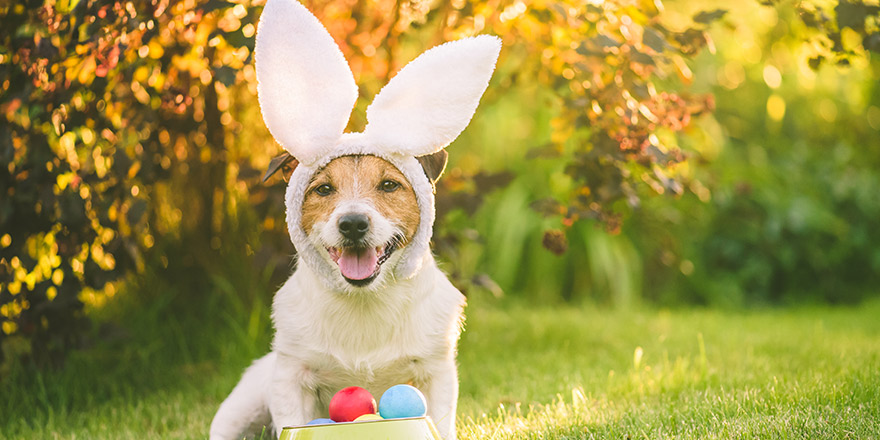 "I also realized in this process, that Annie is not a therapy dog to just nursing homes. She is a therapy dog to all of us." Rahn explained.
Annie Rose had even continued to perform her therapy duties when the Covid-19 lockdown prevented people from visiting inside nursing homes. Instead of lying in wait, she doubled down by dressing up in adorable outfits and strutting around outside the windows of the homes in order to entertain the occupants whilst maintaining their safety.
During the Bunny Tryouts, Cadbury released a statement claiming that they would donate $5,000 to The American Society for the Prevention of Cruelty to Animals® (ASPCA®) for every 5,000 votes received to decide the winner. The donation total amounted to $20,000 for the prevention of animal cruelty, meaning all voters had a part to play in the sizeable donation.
At Eastertime, Cadbury always has a mascot to represent the company for the following year. The decision made four years ago to allow the public to pick the mascot has been very well received and does not seem to be stopping any time soon.
"Our community rallied behind and supported her just as she has for them for years as a therapy dog." Said Rahn. Now it is simply a matter of Annie donning the Easter Bunny ears and taking the crown as this year's loveable Cadbury mascott.