If you bundle up as much energy and intelligence that you can imagine in one breed, you'll come up with the amazing Border Collie. These dogs are the workaholics of the canine world and they have lived and worked alongside humans for centuries. Hundred of years of breeding have developed such a strong herding instinct that it is not just sheep and cattle that are kept in line. A Border Collie will happily herd chickens, geese and even your children – which could come in very handy!
So, what happens when you combine these dogs with another breed to get a Border Collie mix? Read on to find how wonderful these cross breeds can be. Here we list the top Border Collie mix breeds.
You May Also Like: Dog Food for Border Collies
Golden Retriever Border Collie Mix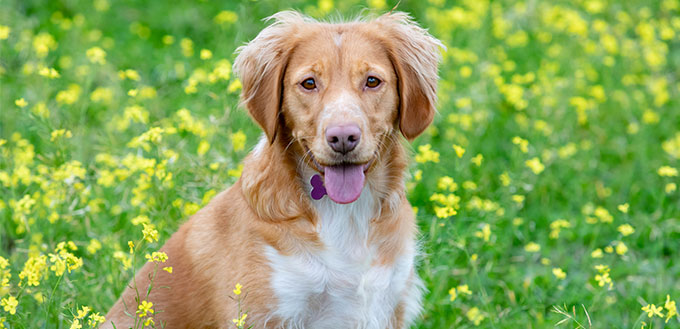 In terms of personality, this has got to be a match made in heaven. Both dogs rank very highly on the American Kennel Club (AKC)'s list of popular dog breeds so the result is inevitably going to be a winner.
Your pup will have everything that's needed for the ultimate in a family-friendly pet and they look good as well. These dogs are easy to train and will be amazingly loyal to you and your family. If you love the Border Collie breed but want a pooch that is better suited to a family with young children, this is the breed for you.
Bear in mind that this is an extremely energetic breed! If you are a family that likes to spend their weekends streaming movies at home all day, this is not going to work. A Golden Retriever Border Collie Mix needs a huge amount of exercise so they best suit a family that enjoys outdoor adventures and a lot of physical activities.
Border Collie and Poodle Mix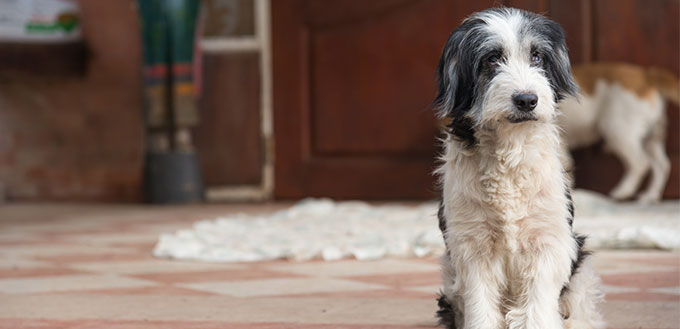 Also known as a Bordoodle, a Borpoo and a Borderpoo, this breed is an excellent family dog that is fairly low maintenance and has a lovely temperament. They also look adorable but can have the appearance characteristics of either parent breed. You are most likely to get a medium-sized dog that stands between 15 and 22 inches tall and weighs between 30 and 60 pounds.
Intelligence is not going to be a problem as they are a combination of two of the most intelligent breeds. However, brain power can spill over into stubbornness if you are not careful. This is a dog that will think that they know better than you. You will need to show them who is boss right from the start and make sure that they are socialized really well from a young age.
They are another cross breed that needs a lot of exercise in the form of daily walks and outdoor play with plenty of toys. Categorized as a medium – be prepared for some regular grooming duties.
Border Collie Pomeranian Mix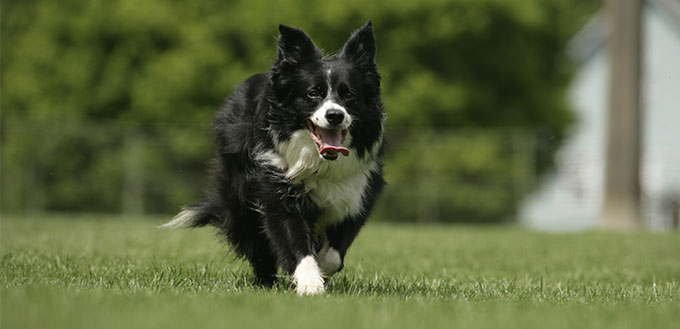 A totally delightful cross that produces a fluff ball who is full of energy and gives a lot of love to their human family. This could be a good choice if you are looking for a smaller dog as they have a compact build. However, this is no lap dog! These guys have a lot of energy and need an active family that can take them on loads of outdoor adventures.
Socialization and obedience training that is calm and consistent are also essential to stamp out any early attitude problems.
Border Collie Australian Shepherd Mix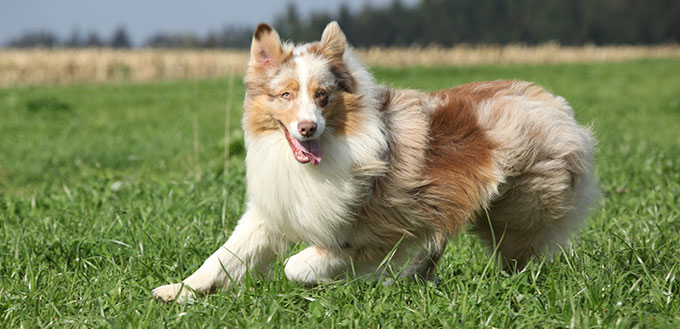 This is what happens when you combine the two most intelligent herding dogs on the planet. You will find it hard to get a more intelligent hybrid dog. Herding is in their blood so expect to see this in the way they interact with you and your family.
All of that brain power may be a bit too much if you are a first-time dog owner. It would be best to leave this breed to someone who has more experience. You will need to dedicate a lot of time to training and exercise to get the best out of this breed.
They get very easily bored and will not like being left at home all day whilst you are in work. This can lead to boredom and frustration and eventually destructive behavior. This breed is best suited to someone who works outdoors and can take their pooch to work!
Find out how to relieve your dog's boredom.
Border Collie German Shepherd Mix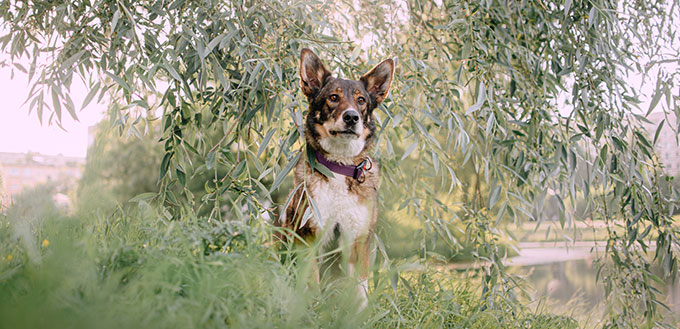 These two breeds are the epitome of devotion and hard work and that is what you get in this charming hybrid. Bear in mind that you could get the personality of either parent. If your pup inherits mainly German Shepherd personality traits, you will get the most loyal dog out there. The downside is that this loyalty can get a bit hard to handle and can look like aggression to other people. With the right training and socialization, this can be kept under control.
If your Border Collie mix puppies take after their Border Collie parent, they may be more independent and slightly more challenging to train. This breed needs the right owner. Someone who is more experienced in handling an intelligent and powerful dog.
Labrador-Border Collie Mix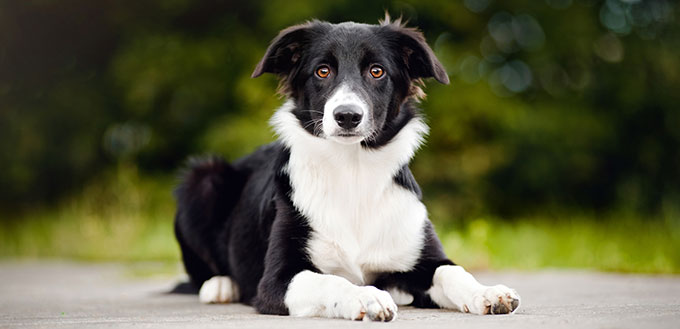 This is a hugely popular Border Collie hybrid and there are thousands of them living in homes all over the US. The Labrador Retriever is comfortably the most popular dog in the country and is the top dog on the AKC's list of America's most popular breeds.
If you invite this amazing smooth Collie mix to live with you, life will never be dull. Labradors are the eternal puppies of the dog world and have all the traits of a boisterous and playful pup well into adulthood. Meanwhile, the Border Collie has boundless energy. The result can be exhausting!
This breed, known as the Borador, would most suit very energetic families and couples who have an outdoor lifestyle. Make sure that you have the physical stamina to keep up with them!
Whichever dog you choose from the Border Collie mixes list, you will have an intelligent and loyal dog that will soon work their way into your heart.