Vitamin B12 for dogs is very important in the promotion of optimum canine nervous system functioning. It is also known as cobalamin and its principal effects are related to its ability to aid in the production or formation of myelin, the thin layer of tissue that wraps nerves in the brain. Aside from its clinical importance in brain functioning, cobalamin is also involved in the production of red blood cells as well as aid in cellular metabolism alongside other members of the B-vitamin family.
Uses of Vitamin B12
Vitamin B12 for dogs is primarily indicated in the prevention of Vitamin B12 deficiency. A deficiency in cobalamin can lead to irreversible damage to the different structures of the brain as well as the spinal cord. If the deficiency is not that significant, your dog may show lethargy or fatigue, pallor, depression, or lack of appetite. However, severe Vitamin B12 deficiencies in dogs can lead to gross motor abnormalities as well as problems in sensory perception. The condition can lead to seizures, coma, and even death.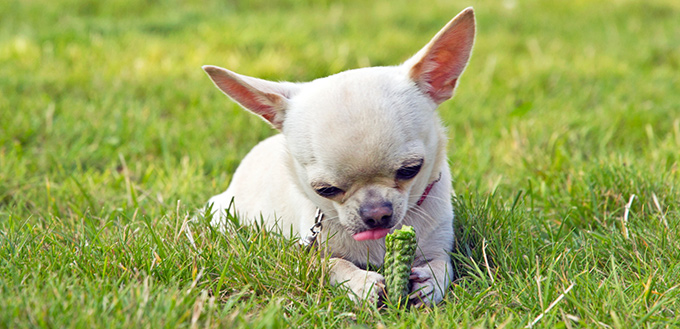 Vitamin B12 is also indicated in the following conditions.
Cobalamin Malabsorption
This is a breed-specific condition whereby the small intestines are unable to absorb Vitamin B12. Cobalamin malabsorption is often a result of exocrine pancreatic insufficiency in dogs although it is not uncommon that other disorders of the small intestines can lead to the non-absorption of Vitamin B12 by the cells of the small intestines. Beagles, Border Collies, and Giant Schnauzers are particularly susceptible to cobalamin malabsorption.
Exocrine Pancreatic Insufficiency
In EPI, the dog's pancreas is not secreting the right amounts of Intrinsic Factor which is needed to facilitate the absorption of Vitamin B12 from the small intestines and into the bloodstream. With insufficient, if not totally absent, Intrinsic Factor vitamin B12 will not be absorbed, distributed, and utilized by the cells especially the nervous system cells of the brain and spinal cord. It is for this reason that Vitamin B12 is often necessary for dogs with EPI.
Benefits of Vitamin B12
The benefits of Vitamin B12 are directly related to its principal functions. Here are some of the most important benefits of Vitamin B12.
It aids in the management of vitamin B12 deficiencies by supplying the dog's body with ample amounts of cobalamin necessary for optimum health and wellness of the dog.
It helps maintain normal functioning of the brain and spinal cord by allowing for the more efficient synthesis of myelin.
It helps increase red blood cell production which can help dogs have the energy they need to perform many of their physical activities on a daily basis.
Helps improve a dog's appetite so that it is able to fulfill its nutritional requirements.
How Vitamin B12 Works
Vitamin B12 works by providing the body with the right amounts of cobalamin that it needs for optimum functioning especially of the brain and the rest of the nervous system.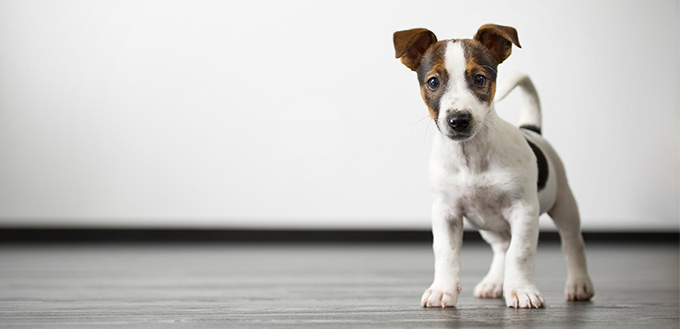 Potential Side Effects
Cobalamin is a water-soluble vitamin. Unlike fat-soluble vitamins it doesn't pose any significant threat of toxicity or serious side effects. The only problem will be pain at the injection site since this vitamin for dogs should only be administered via injections.
Things You Need to Know about Vitamin B12
Vitamin B12 is generally considered a supplement. However it can also be used as treatment for the management of Vitamin B12 deficiency. If the reason for its use is associated with malabsorption syndromes, then it can only be administered by injection. If the reason for its use is only as a nutrient supplement, then oral presentations can be given.
How is Vitamin B12 for Dogs Given?
Since one of the major causes of vitamin B12 deficiencies is malabsorption, vitamin B12 can only be given as an injectable solution. If vitamin B12 is to be given orally this will only go to waste since the small intestines of the dog simply doesn't allow for the absorption of cobalamin. When Vitamin B12 is injected, the vitamin is readily absorbed by the blood and can get to work immediately.
If your dog doesn't have any problems with cobalamin malabsorption or there is no vitamin B12 deficiency, you can give oral supplements available in 100-, 250-, 500-, 1000-, and 5000-microgram tablets.
Drug Interactions
Certain drugs are known to interact with Vitamin B12. It is best to check with your vet if your dog is taking medications or other supplements.
Vitamin B12 is a water-soluble vitamin that is important in many functions, but most especially brain and spinal cord functioning. It can be used both as a treatment for vitamin B12 deficiencies and as a supplement for optimum canine health.
You may also like our article on the best calming treats for dogs.
Sources:
Maureen Carroll, DVM, DACVIM, Cobalamin Deficiency, The MSPCA Angell
Note: The advice provided in this post is intended for informational purposes and does not constitute medical advice regarding pets. For an accurate diagnosis of your pet's condition, please make an appointment with your vet.