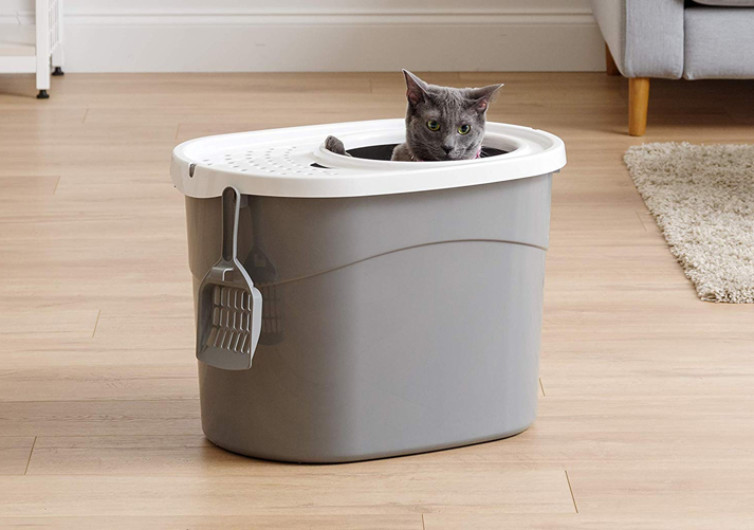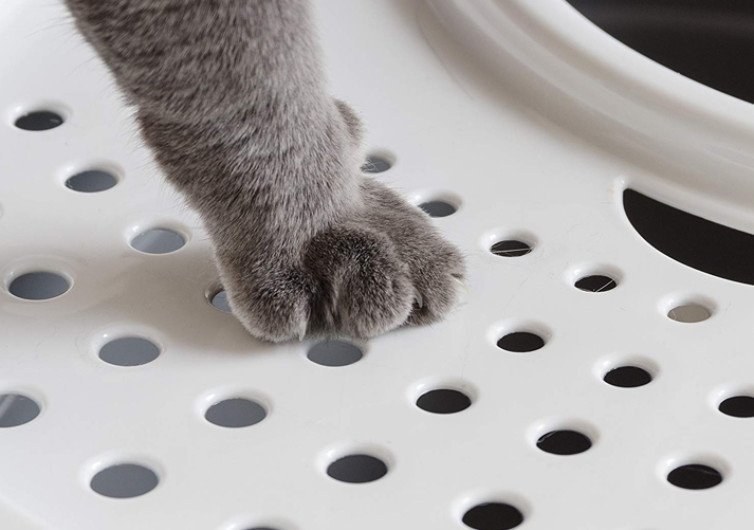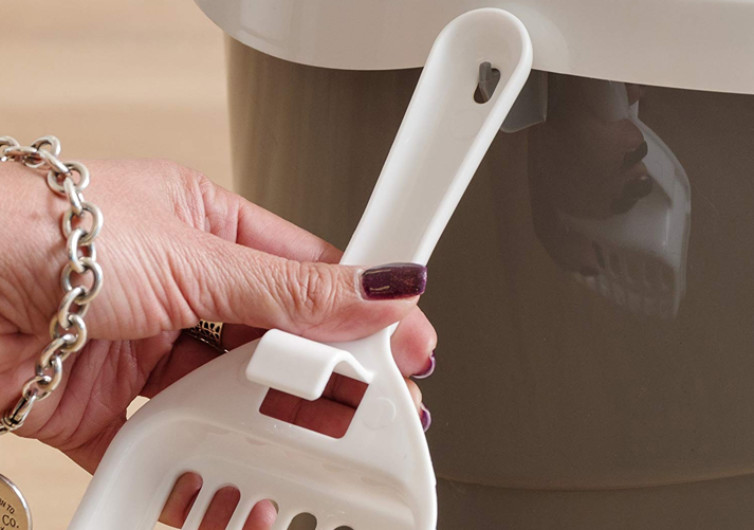 IRIS Top Entry Cat Litter Box
There are some cats that cannot defecate in open spaces. They often try to hide their "business" from view. Instead of placing a conventional litter box in a small room in your house, it would be better to get the iris Top Entry Cat Litter Box.
The IRIS Top Entry Cat Litter Box is a better solution for cats that are shy when defecating or urinating in full view. This litter box looks like a small trash bin that you may have in the office. The difference is that it comes with a perforated lid and a large opening.
You may also like our latest article on the Best Self Cleaning Litter Box.
The high sides of the IRIS help provide your cat the privacy that it needs. While there are no odor-controlling elements in the IRIS, the high sides can keep odors within the litter box. The lid comes with grooves or perforations. They serve to remove any litter from the pet's paws as it emerges from the litter box's opening.
The IRIS is stable enough at 14.75 inches wide and 20.5 inches long. However, there is still the possibility of the litter box tipping over. Its height of 14.38 inches may not also be ideal for cats with arthritis, elderly felines, and sick cats. They may be too weak to hop onto the top of the IRIS.
Made of pet-safe and durable materials, the IRIS Top Entry Cat Litter Box is very easy to clean. Removing soiled litter is also easy with the accompanying litter scoop. The design of the IRIS is simple enough to never detract from the existing décor of your house.
Find out more about Cat Litter Box.
Measures 20.5 inches long, 14.75 inches wide, and 14.38 inches tall
Entrance measures 10.5 inches at its longest diameter and 9 inches in its shortest
Lid comes with perforations or grooves
Litter scoop included in the package
Constructed of high-quality materials
How Does This Product Work?
The IRIS Top Entry Cat Litter Box works like any other toilet for kitties. The only difference is that cats need to hop onto the lid of the IRIS to gain entry to the large opening. The high side walls of the IRIS keep litter within the litter box. Once your cat is done with its business, it hops out of the litter box. It walks on the perforated lid to help remove any litter that may have clung to its paws.
Take a look at our latest review of the best sifting litter box.
The scoop included in the litter box helps to remove clumped and soiled litter. You do not need a separate tool to remove soiled litter. There is also a lesser chance of losing the scoop since there is already an integrated holder in the litter box.
You May Also Like: Arm and Hammer Cat Litter Review