In the hands of a responsible owner, any dog breed can be suitable for children, as long as they're given the care, attention, and training they need. However, it's difficult to argue the fact that some dog breeds are much easier to introduce into a home with children than others.
The right dog breed for one family may not be the right dog breed for another. When choosing any pet, you should always factor in whether your home environment is going to be suitable for them, not just the other way around. This all starts with learning what you should be looking for in a dog breed for children.
What Should You Be Looking for in a Dog Breed for Children?
No two dog breeds are the same. Some dogs are much more energetic than others, certain breeds are prone to problems later in life, and not all dogs will be happy to share their home with other animals. There are three big factors that you should look at before settling on any dog breed;
The size of the dog
The temperament of the dog
The amount of energy the dog has
Before adopting any dog, no matter the breed, it is important to spend time with the dog first. Only by meeting and interacting with the dog will you be able to judge whether it has the right temperament and energy level for your family.
While there are countless wonderful dog breeds that make outstanding family pets, here are our top 10 picks for dog breeds that are great with kids:
Irish Setter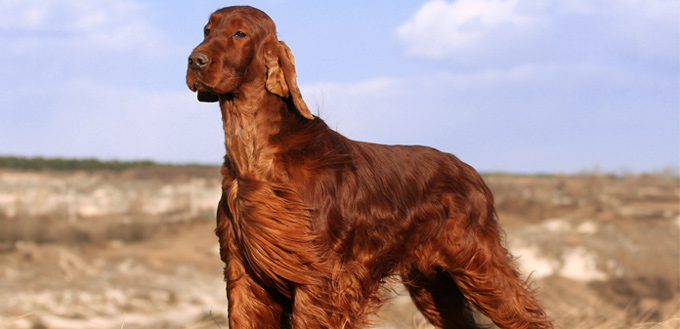 Irish Setters are a beautiful dog breed, known for their friendly nature and mischievous side. Originally a working dog breed, primarily utilized as gundogs, they have won over the hearts of many and become highly popular family pets. The dog breed is fantastic with children, with an incredibly energetic and playful nature that make them a top choice for highly-energetic households.
Plenty of exercise is needed to keep Irish Setters entertained, and also lots of company, as they don't like being by themselves. While they can be very bold and quite boisterous, they're more than happy to welcome other people into the home, becoming fast friends with anyone they meet.
Bull Terrier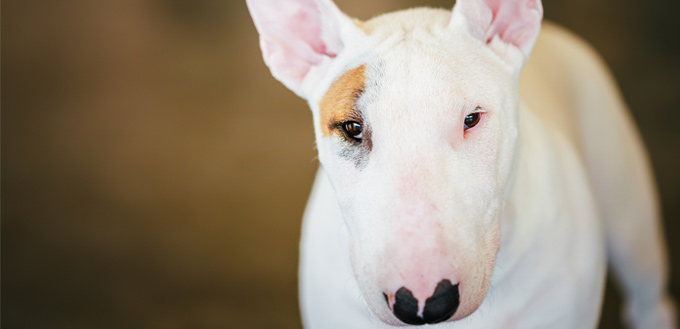 When thinking of the top dog breeds for children, the Bull Terrier wouldn't be the first breed to come to most people's minds. However, this highly-energetic and loving dog breed makes for a brilliant family pet. A fantastic companion for children and adults alike, the Bull Terrier normally doesn't mind a bit of rough and tumble, which is great for families with children that are just getting used to having a four-legged friend around.
Bull Terriers are known for their intellect, these dogs are easy to train and not very prone to barking or howling. They love exercise and with their energetic nature, they are best suited to families who live an active lifestyle, and who can offer plenty of room to play.
Golden Retriever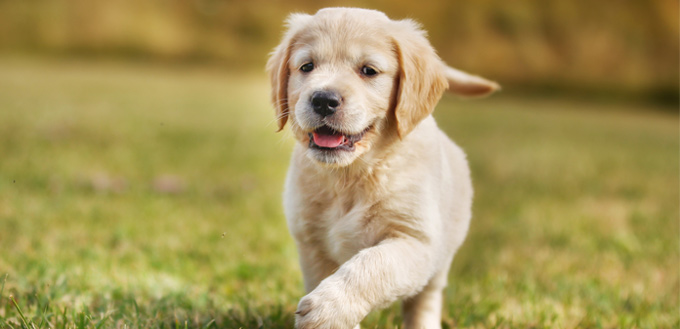 In contrast to the Bull Terrier, the Golden Retriever is perhaps the most well-known of dog breeds for children. An incredibly loyal dog, a Golden Retriever is a companion for life, loving the company of others and forming close bonds with its family. The breed is very friendly, with a patient nature that is great for younger children.
As the name of the breed suggests, the Golden Retriever loves play time, and in particular, retrieval games. The highly intelligent dog excels at tracking and sniffing, enjoying games of fetch and most forms of exercise. The breed is generally known to be very obedient, easy to train, and incredibly playful. The Golden Retriever is an all-round excellent choice for younger and older children alike.
Newfoundland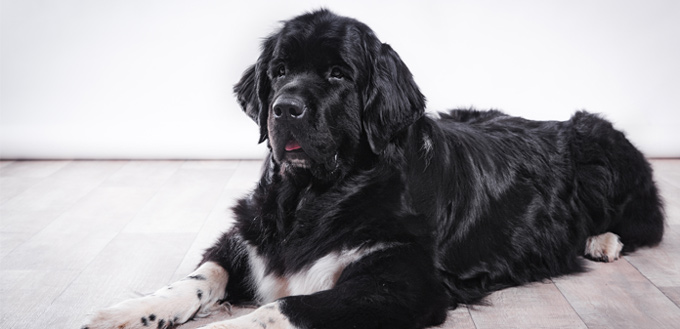 If you're looking for a larger dog breed, then a Newfoundland is one of the most popular breeds for children. They're most well-known for their friendly, patient, and kind nature, and while they may be on the larger side of dog breeds, they're one of the gentlest breeds of dog around. Their protective and affectionate nature makes them wonderful for younger children.
Newfoundlands prefer to be with their family than apart, so it's certainly a breed for those that are willing to spend lots of time with their dog. They are energetic, but very task-oriented, so it's easy to train and exercise a Newfoundland. Their large size does mean that plenty of space is required though, and their thick and long coat means that you'll need to keep up with the heightened grooming requirements that a Newfoundland comes with.
Dalmatian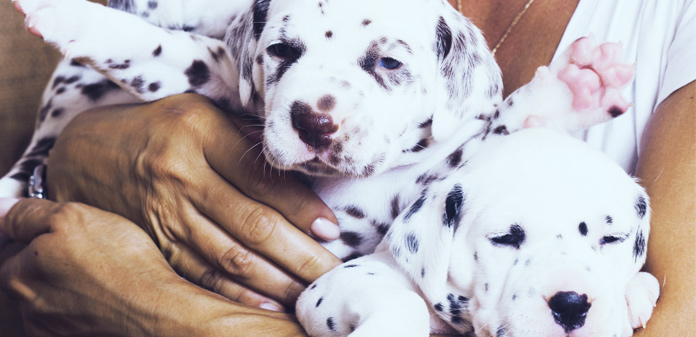 Dalmatians can be wonderful family pets and are often well-received by children thanks to their starring role in the popular children's film, 101 Dalmatians. The medium-sized dog is incredibly friendly and extremely energetic, so plenty of exercise will be needed to keep a Dalmatian entertained.
The softer and more affectionate side of the Dalmatian also means that you'll have plenty of company in the evenings, as most Dalmatians prefer company. Easy to train, intelligent, and affectionate towards their family, a Dalmatian is an excellent choice of dog breed for active families with children.
Labrador Retriever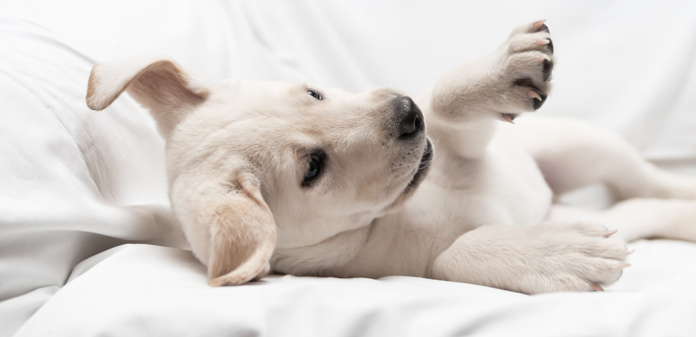 Just like its golden counterpart, the Labrador Retriever is one of the most adaptable dog breeds for family life, and an incredibly popular choice for households with children. Labrador Retrievers are very good-natured, friendly, and patient. They love being affectionate and welcome the attention of other dogs and visitors readily.
Often used as working service dogs, they are highly intelligent and very hardworking, making them one of the easiest dog breeds to train. For young and playful children, they're a wonderful dog breed to choose, but do need lots of room to run around and expend all that excess energy.
Beagle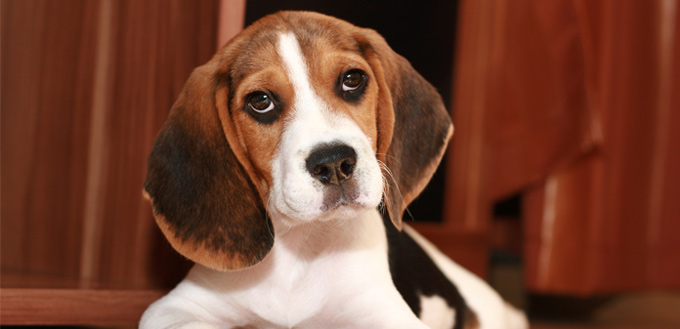 As a smaller breed of dog, Beagles are a great choice of dog breed for younger and older children, as well as adults. They're fun-loving, playful, love to explore, a perfect choice for active and inquisitive children who need a companion that can easily keep up with them. Beagles have a great temperament and can easily adapt to most situations.
You'll have little problem with welcoming visitors with a beagle, they love attention from new people and dogs alike, and are known for their calmness. If you're considering adopting a Beagle, then you'll need to put aside plenty of time for training, as while the dog breed is intelligent, they're not the easiest to train and have a very high prey-drive.
Related Post: Dog Food for Beagles
Collie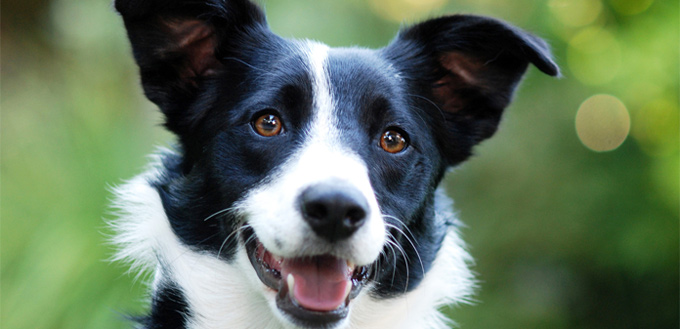 Collies are one of the gentlest and most sensitive breeds of dog, highly affectionate and very easy to love. Originally used as a dog for herding, they still retain a lot of this instinct, which will likely display itself quite early on. They're wonderful with younger children, and quite protective of their family. The breed is largely predictable and are normally very well-behaved in most situations.
They enjoy being playful at times, and are fairly easy to train, despite being stubborn on occasion. The breed does need regular exercise, but the requirements are not as intensive as many other breeds. The time saved with exercise is more than made up for in grooming though as the long coat of a Collie needs regular brushing.
Related Post: Dog Food for Border Collies
Old English Sheepdog
Another fantastic breed for children with plenty of grooming required, the Old English Sheepdog is a lovable large dog with a very affectionate nature. The Old English Sheepdog is friendly and energetic, loving nothing more than to play. They normally get on well with other dogs and visitors but are much more affectionate towards their family.
If your children have plenty of energy, then the playful nature of the Old English Sheepdog will be well-suiting. The breed is intelligent, but not the easiest to train. They're not generally known for barking, and if exercised regularly, don't need large expanses of yard space, despite their size.
Mixed-Breeds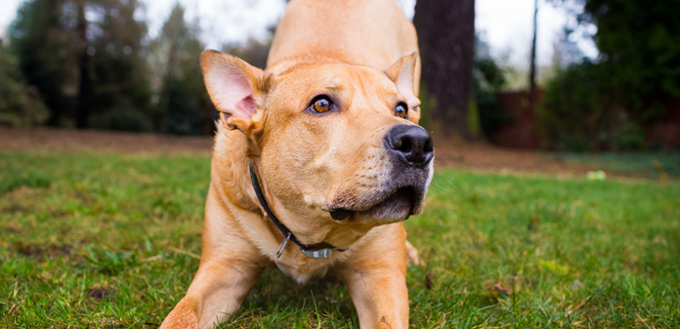 Mixed breed dogs, or mutts, make for just as wonderful of a family pet as purebred dogs. They can be just as affectionate, loving, and gentle, combining many of the best behaviours and temperaments of purebred dogs together. Medium to large mixed-breed dogs, in particular, make for fantastic pets, but just like with any dog breed, you need to make sure you meet and interact with the dog and judge its temperament for yourself.
When choosing a dog breed for your family, always take note of the body language of the dog, and give it chance to come to you. While you may have a set breed in mind, or a vision of the ideal dog, don't count anything out until you meet the dog in person.
In many cases, the most unexpected dog breed, or mixed-breed, is the dog that connects with you and your family the most. At the end of the day, choosing a dog is all about forming a connection. You never know, you may set out to adopt a beagle, and end up with a Newfoundland!
Sources:
Gina Shaw, Best Dog Breeds for Kids, WebMD