Following investigations into the wellbeing of the animals at Jeff and Lauren Lowe's Tiger King Park, dozens of big cats have been seized and relocated. Colorado's Wild Animal Sanctuary has stepped up to the challenge and accepted 35 of the now-homeless big cats in a bid to help them recover.
A federal investigation into the inner workings of former Tiger King Park owners Jeff and Lauren Lowe, has resulted in the seizing of dozens of big cats. The Thackerville, Oklahoma-based zoo was proven to have violated the Endangered Species Act (ESA) after the investigation uncovered several forms of mistreatment that had taken place in Tiger King Park.
Tiger King had been a highly popular docu-series on Netflix, resulting in Jeff and Lauren Lowe's rapid rise to fame in 2020.
A press release from the Department of Justice (DOJ), explained that 68 lions, lion-tiger hybrids, tigers, and a jaguar were seized in total from the property with the use of a "judicially-authorized search and seizure warrant". This had not been the result of a single incident, however, but for "ongoing Endangered Species Act (ESA) violations".
J press release, the U.S. Department of Agriculture's (USDA) Animal and Plant Health Inspection Service had previously conducted three separation inspections at Lowe's Tiger King Park between mid-December and mid-May.
Throughout this time the park had failed to meet the requirements of the citations served to them, which had pointed out that the park owners had "failing to provide the animals with adequate or timely veterinary care [and] appropriate nutrition". The park had also neglected to provide their animals with the appropriate shelter that could protect them in all weathers, as well as failing to provide the space required for the animals to be able to engage in their normal, natural behavior.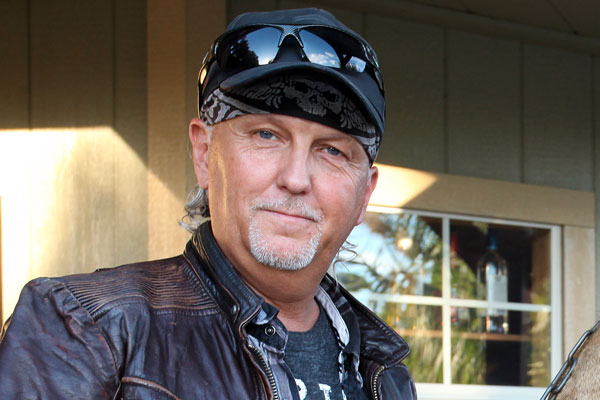 After a long period and several inspections, the Lowes were eventually found in contempt after "months of noncompliance with court orders". The court orders had mandated that the Lowes hire a qualified vet that could maintain a level of care that meets the requirements of the Animal Welfare Act.
35 of the seized big cats taken from Tiger King Park have now been happily accepted by Colorado's Wild Animal Sanctuary. The mistreated animals are now receiving the proper care and attention, as well as having massively improved living conditions.
According to the Sanctuary's owner, Pat Craig, when speaking with CBS4, the authorities have previously brought 14 of the animals into the facility in January. These animals had mostly been mothers and cubs that were in need of urgent attention.
Craig also explained that his Wild Animal Sanctuary has been actively working alongside the DOJ throughout the investigation surrounding the animal welfare issues at Tiger King Park. During the investigation, the Sanctuary remained on standby to help in any way that they could.
The Sanctuary was apparently made aware of the impending relocation over a month ago. With the refuge making up 9,000 acres of land, Craig has expressed that he confident the Sanctuary has space to properly accommodate these animals, as well as providing a good home and quality care for the future. Colorado's Wild Animal Sanctuary has been in business for 41 years, and so they have a wealth of experience.
Two female tigers, also taken from Tiger King Park, were acquired by Lions, Tigers & Bears, a San-Diego sanctuary accredited with being San Diego's only bear and big cat sanctuary. Lions, Tigers & Bears accepted two female tigers. They will be required to undergo a mandatory 30-day quarantine, during which time they will be properly treated by the organization's veterinary team. They will be released into the sanctuary after their quarantine has ended.
Lions Tigers & Bears' founder Bobbi Brink said in a press release that he is "honored to bring a team to Oklahoma to assist with this significant animal rescue operation". He goes on to explain that several sanctuaries had been involved in the rescue of these big cats, working alongside federal officials to work towards the best outcome. According to Brink, the operation was "efficient and seamless".
The health and condition of the animals that were seized from the park cannot be disclosed by either sanctuary, owing to the ongoing investigation with the DOJ. However, officials have alleged that the animals have "suffered greatly, whilst being harmed and harassed", according to an affidavit. The same affidavit went on to say that some animals have had to be euthanized due to medical issues in the past.
Walter Mosley, Jeff Lowe's attorney, has said in a statement to PEOPLE magazine, that Jeff has requested that Mosley forward a message requesting that people "'watch Tiger King 2 for the real story, not the story made up by a corrupt DOJ.'" However there is currently no news on the possibility of a follow-up season of Tiger King.